Mi homenaje a Literatos | My tribute to Literatos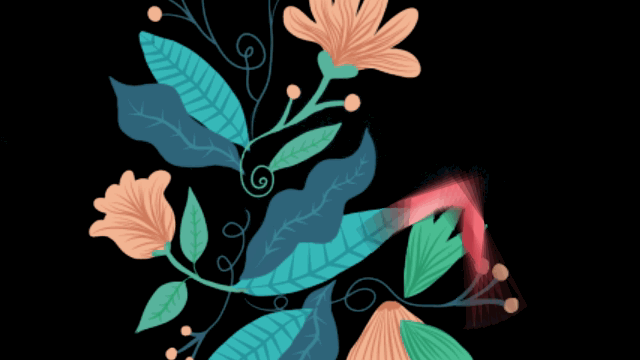 Ante todo me alegra mucho poder estar al frente del proyecto de esta comunidad, de la mano de dos grandes autores, de los cuales voy a prendiendo día a día y que su contenido suele ser una escuela en cuanto a literatura se refiere. Ellos son @josemalavem y @universoperdido, extraordinares escritores y conocedores, con rasgos muy distintos cada uno, pero esa es la parte más interesante que establece un patrón interesante y es la complementariedad.
Por supuesto, tener un equipo así al frente de una comunidad es mucho decir.
Para el momento del nacimiento de esta comunidad, la literatura en español estaba dispersa en distintas comunidades y fuera de ella. Hay que admitir que aún sigue así en gran medida, hay muchos autores que siguen publicando directamente en sus blogs, sin aprovechar los beneficios que ofrecen las comunidades. También hay muchos otros que siguen publicando sus textos literarios en comunidades genéricas. En ambos casos puede que sea por desconocimiento, pero esperamos que más temprano que tarde se den cuenta de la importancia de publicar en una comunidad temática como lo es Literatos.
Una de las cosas que más me gusta de Literatos, es que sabes exactamente qué es lo que vas a encontrar allí. Sabes que cuando estés buscando poesía, no se te va a atravesar un tutorial de maquillaje ni una receta de pan casero. Pero, por supuesto, esta experiencia no es exclusiva de esta comunidad, sino de todas las que son temáticas. Pero precisamente por eso me encanta esta, por su contenido. Cada vez que entro a hacer curaciones y quiero votar contenido literario, paso por esta comunidad y allí está concentrada una buena cantidad de contenido de calidad.
Otra de las experiencias maravillosas en Literatos, son sus concursos. Sé que hay muchos espacios y comunidades donde se desarrollan concursos muy buenos y con muchísima receptividad y participación. Sin embargo, el nivel de calidad que he podido encontrar en esta comunidad, ha sido una gran satisfacción. Y esto lo digo sin ánimo de descalificar otros proyectos. Por el contrario, creo que el contenido que está apareciendo en esta comunidad debe ser un parámetro para todo el contenido.
La experiencia con el Concurso de Poesía "Residencia en La Tierra", en homenaje a Pablo Neruda, dejó un saldo maravillosos de poesía en nuestra plataforma, con excelentes trabajos. Por supuesto, se hizo una selección para designar a los ganadores, pero los principales ganadores de este concurso, sin duda, fueron los lectores, que recibieron de premio, una magnífica selección de poemas muy bien logrados.
Above all, I am very happy to be in charge of this community project, in the hands of two great authors, of whom I am learning day by day and whose content is usually a school as far as literature is concerned. They are @josemalavem and @universoperdido, extraordinary writers and connoisseurs, with very different traits each, but that is the most interesting part that establishes an interesting pattern and that is the complementarity.
Of course, having a team like this at the head of a community is a lot to say.
At the time of the birth of this community, literature in Spanish was scattered in different communities and outside of them. We have to admit that it is still largely like this, there are many authors who continue to publish directly on their blogs, without taking advantage of the benefits offered by the communities. There are also many others who continue to post their literary texts in generic communities. In both cases it may be due to ignorance, but we hope that sooner or later they will realize the importance of posting in a thematic community such as Literatos.
One of the things I like most about Literatos, is that you know exactly what you are going to find there. You know that when you're looking for poetry, you're not going to come across a makeup tutorial or a homemade bread recipe. But, of course, this experience is not exclusive to this community, but to all the thematic ones. But that's precisely why I love this one, because of its content. Every time I go in curating and I want to vote for literary content, I go through this community and there is a good amount of quality content concentrated there.
Another of the wonderful experiences in Literatos, are its contests. I know that there are many spaces and communities where very good contests are developed and with a lot of receptivity and participation. However, the level of quality that I have been able to find in this community has been a great satisfaction. And I say this without wishing to disqualify other projects. On the contrary, I think that the content that is appearing in this community should be a parameter for all the content.
The experience with the Poetry Contest "Residencia en La Tierra", in homage to Pablo Neruda, left a wonderful balance of poetry in our platform, with excellent works. Of course, a selection was made to appoint the winners, but the main winners of this contest, no doubt, were the readers, who received as a prize, a magnificent selection of very well achieved poems.
---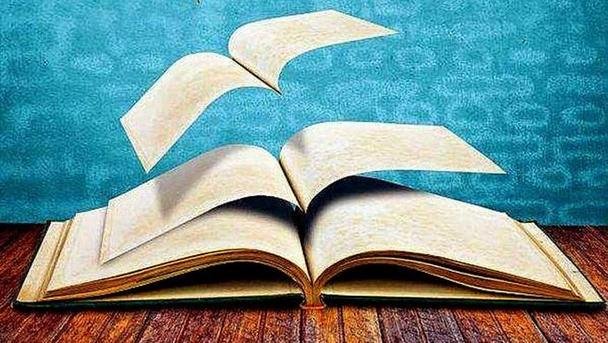 Fuente | Source
Poemas participantes | Participating Poems
---
#Literatos tiene una cuenta oficial: @es-literatos, la cual usa para hacer sus anuncios oficiales y curar contenido ¡Síguela!
#Literatos has an official account: @es-literatos, which is used for important announces and curating content Follow it!
Otro más
Precisamente, por el tan satisfactorio resultado de este evento, es que hace varios días se hizo desde esa comunidad una nueva convocatoria. En esta oportunidad se trata del Concurso de relatos de ciencia ficción "Fahrenheit 451" en honor a Ray Bradbury. Este, por supuesto es un reto más complejo, empezando por la extensión solicitada para los trabajos y que la ciencia ficción, no es cosa sencilla. Pero, por supuesto, los participantes no se han hecho esperar. Aunque también en este caso puedo decir, que faltan aún más participantes. Particularmente yo he leído mucho contenido en ese género. Aunque la mayoría se suele inclinar hacia las Space Operas u "Óperas espaciales". Las bases para participar en este concurso las puedes encontrar en este enlace
Another one
Precisely because of the very satisfactory result of this event, a new call was made from that community several days ago. In this opportunity it is the Science Fiction Story Contest "Fahrenheit 451" in honor of Ray Bradbury. This, of course, is a more complex challenge, starting with the extension requested for the works and that science fiction, is not a simple thing. But, of course, the participants have not been kept waiting. Although here too I can say that there are even more participants missing. I, in particular, have read a lot of content in this genre. But most of them are inclined towards the Space Operas. You can find the rules to participate in this contest in this link
---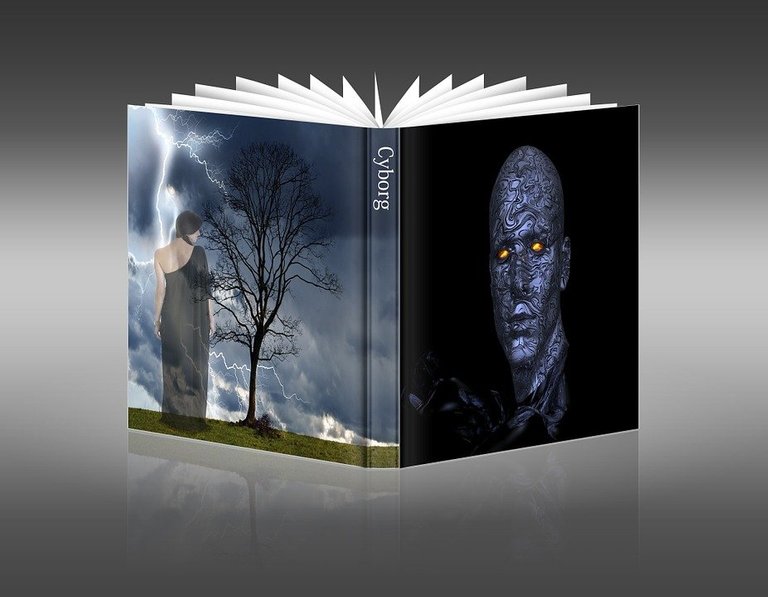 Fuente | Source
---
Hasta ahora, ya están los siguientes participantes:
So far, the following participants are already here:
La última entrada es mi participación, que no es una entrada oficial, porque no voy a participar como concursante, pero no me quería perder esta experiencia tan extraordinaria.
The last entry is my entry, which is not an official entry, because I will not participate as a contestant, but I did not want to miss this extraordinary experience.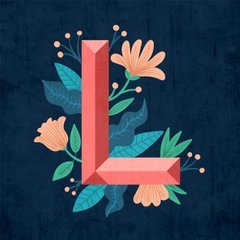 Como pueden ver, todo este tipo de contenido tiene su espacio ahora en Literatos y es algo que me satisface. Siento que aún falta que hagan presencia muchos autores y géneros. Uno de ellos, generó en días pasados una conversación interesante, "la crónica", pues se trata de uno de los géneros de la literatura, que muchos lo practican, sin saberlo. Lógicamente, es importante averiguar sobre el mismo, pero creo que este es el espacio ideal para desarrollar esta forma literaria en Hive.
Hay muchas comunidades que me llaman la atención y para las que publico contenido regularmente, pero debo confesar que esta es de las que más satisfacciones me produce.
Me encanta también el aspecto visual que ha tomado al comunidad. Es gracioso que yo tomé una letra de libre uso de la red e hice un primer diseño para introducir la propuesta, pero especialmente por el trabajo que hizo @equipodelta para elaborar el nuestro banner, todo se unificó en torno a esa letra y a la primera imagen usada. @universoperdido también contribuyó con uno de los primeros logos y fue quien hizo el contacto para que @equipodelta completara la imagen de Literatos.
As you can see, all this kind of content has its space now in Literature and it is something that satisfies me. I feel that many authors and genres are still missing. One of them generated an interesting conversation in the past days, "the chronicle", because it is one of the genres of literature, which many practice, without knowing it. Logically, it is important to find out about it, but I think this is the ideal space to develop this literary form in Hive.
There are many communities that call my attention and for which I publish content regularly, but I must confess that this is one of the most satisfying ones for me.
I also love the visual aspect that the community has taken on. It's funny that I took a free font from the net and made a first design to introduce the proposal, but especially because of the work that @equipodelta did to elaborate our banner, everything was unified around that font and the first image used. @universoperdido also contributed with one of the first logos and was the one who made the contact for @equipodelta to complete the image for Literatos.
---
Invito a todos los creadores a publicar su contenido literario en español desde Literatos.
¡Únete a esta comunidad desde Hive.blog!
¡Únete a Literatos desde Peakd.com!
---
I invite all creators to publish their literary content in Spanish from Literatos.
Join this community from Hive.blog!
Join Literatos from Peakd.com!
---


---
Descarga el poemario de @Ylich

"De la vida, la pasión y de la muerte"

If you don't have an account at Hive yet, I invite you to read my post My Hive Testimony || Mi testimonio Hive
Si aún no tienes cuenta en Hive te invito a leer mi publicación My Hive Testimony || Mi testimonio Hive