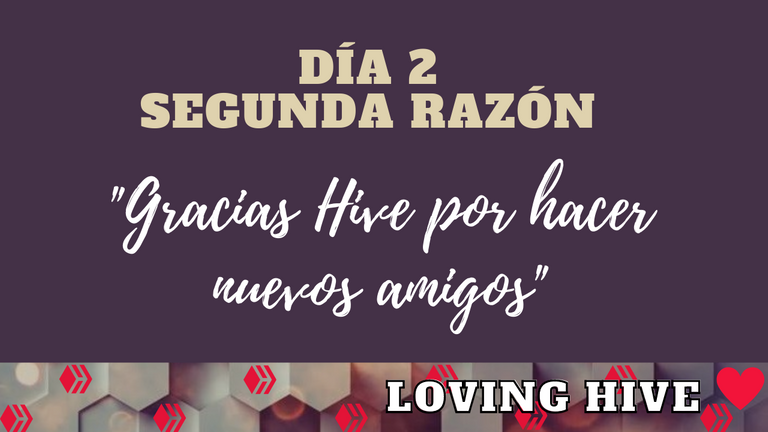 Friends, memories, loves, and heartbreaks. Ever since I've been at Hive, I've thought that just a platform made with such passion can evoke these intense emotions. And it is not for less, its main function like any other social network is to connect people and through not only it, but also WhatsApp and Discord groups that have been created as support for learning within the platform and that in combination with Hive, have allowed me to connect with others and meet wonderful people.
Amigos, recuerdos, amores y desamores. Desde que estoy en Hive, he pensado que solo una plataforma que se realizó con tanta pasión puede evocar este sinfín de emociones. Y no es para menos, su principal función como la de toda red social es la de conectar personas y a través no solo de ella, sino también de grupos de WhatsApp y Discord que se han creado como apoyo para el aprendizaje dentro de la plataforma y que en combinación con Hive, me han permitido conectar y conocer gente maravillosa.
![1 gecko.png](





















They are just a few of the many people I have shared with Hive as a focal point. The platform continues abysmally growing. Every day more users join Hive so I'm sure this list will increase very soon.
Ellos son solo algunas de las muchas personas con las que he compartido teniendo como punto focal Hive. La plataforma sigue creciendo a pasos agigantados. Día a día se unen más usuarios a Hive por lo que estoy segura que esta lista crecerá muy pronto.