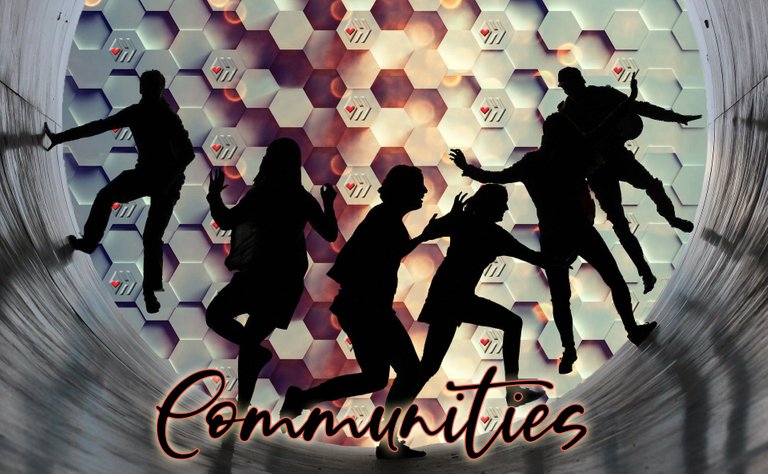 Hi, friends!
We have a new challenge for Loving HIVE ❤️. This time with no limit of posts or almost ...
The challenge is about paying homage to a HIVE community, that is why the limit is set by everyone. You can make as many posts as communities you like.
Quality
In the past challenges, we read posts of excellent quality; however, we realized there were other posts with little content and without creative elements that highlighted the great work they did. We wouldn't like that the challenges in Loving HIVE ❤️ become a wild card to post something when there is no more inspiration. Posts in this community must come from the heart, have a soul, and a lot of love.
This is why we want to emphasize the "quality" of the posts. When you make a post from love, you pay attention to all the details which are many because you love your post so much and it is difficult to even finish them. A post that is made to meet the daily post, does not come out of love.
In this challenge, we will show our love to the HIVE communities. Each post will be a thermometer to measure how much love the author feels for their community. Each post also indicates how much love you feel for HIVE.
Structure
The challenge is to honor your favorite communities. One post per community is posted (Post with several communities will be muted). Spend all your love on that post.
There is no deadline or number of communities. Just one post per day
Minimum 1,000 words for the same language and 2,000 if it is bilingual
The title will be: "Challenge: Tribute to the Community (Community)" in parentheses the name of the community that you are going to honor.
For the thumbnail, you can use the challenge only as a background. Add your elements and let your imagination fly. We don't want a feed with the same image, we like diversity. You are also not required to use this image.
The posts will be made directly in our Loving HIVE community ❤️
Remember to promote on other social networks, your post, and of course, the honored community. Use all the networks you have: Twitter, Instagram Stories, Facebook, WhatsApp, Discord, Telegram, Email, etc.
The tribute is to HIVE communities, it is not to project. Communities are what you can use for your posts. For example, we, @rutablockchain, are not a community, we are a project that manages a community called Loving HIVE ❤ ️ where you can publish posts to promote HIVE.
At the beginning of the post, clarify that it is part of a challenge for Loving HIVE ❤️ and write the link to this post.
Ideas
You can pay tribute to a community, telling why you like it, how many times you have posted there, what your favorite authors are, what activities they do, and what you have liked the most if you know their organizing team and what they are like, what posts you got the most excited about and why; what Hiver/s you met in that community, what you felt when you discovered it. Have you invited people to that community? Inside or outside HIVE? What did they think? Are they still there? Did that community change the way you post? How?
You can see that there is a lot of material to talk about in a community and here we only give you a small part of the number of ideas that can come out. A thousand words will not be a problem, nor will the number of images you want to place.
Remember that this tribute serves as a presentation of that community for many who are not on HIVE, so think about them when you make the post and be as detailed as possible so that they can understand. Not only people from HIVE read you; there are thousands of people who do it outside HIVE. Make each post, thinking that the team of that community will like it so much that they will use your post as a presentation or publicity of the community.
Incentives
This challenge will be curated by @appreciator and @rutablockchain. As well as the accounts @rutero.vzla and @rutera.vzla of the Hive Community Leaders program supported by @theycallmedan.
Posts with outstanding and high quality could be pinned.
The best posts will be promoted on Twitter by @rutablockchain, too
We will vote the comments of the communities that reward the publications with tips.
Loving HIVE ❤️ will give personalized banners with avatar and username for the best entries.
We are going to show the best communities, we are going to show the heart of HIVE, we are going to show the high quality that lives here ...

ESPAÑOL
¡Saludos Amigos!
Tenemos un nuevo reto para Loving HIVE ❤️. Esta vez sin límite de publicaciones o casi...
El reto trata sobre hacer un homenaje a una comunidad de HIVE, es por eso que el límite se lo pone cada quien. Puedes realizar tantos post como comunidades te gusten.
Calidad
En los retos pasados vimos post de excelente calidad, sin embargo notamos otras publicaciones con poco contenido y sin elementos creativos que resaltara el gran trabajo que hacen. No queremos que los retos de Loving HIVE ❤️ se vuelvan un comodín para publicar algo cuando se va la musa. Las publicaciones en esta comunidad deben salir del corazón, tener alma y mucho amor.
Es por esto que queremos hacer énfasis en la "Calidad" de las publicaciones. Cuando se hace un post desde el amor se cuidan todos los detalles, que son muchos porque amas tanto tu post que te cuesta incluso terminarlo. Un post que se realiza para cumplir la cuota de publicación diaria, no sale del amor.
En este reto demostraremos nuestro amor a las comunidades de HIVE. Cada post será un termómetro para medir cuánto amor siente ese autor por su comunidad. También cada post indica cuánto amor se siente por HIVE.
Estructura
El reto consiste en homenajear a tus comunidades favoritas. Se publica un post por comunidad (Post con varias comunidades serán muteados). Dedícale todo el amor en esa publicación.

No hay fecha límite ni cantidad de comunidades. Máximo una publicación diaria

Mínimo 1.000 palabras para el mismo idioma y 2.000 si es bilingüe

El título será: "Reto: Homenaje a la Comunidad (Comunidad)" Entre paréntesis el nombre de la comunidad que vas a homenajear.
Para la miniatura puedes usar la del reto solo como fondo. Añade elementos propios y deja volar tu imaginación. No queremos un feed con la misma imagen, nos gusta la diversidad. Tampoco es obligatorio que uses esta imagen.

Las publicaciones se harán directo en nuestra comunidad de Loving HIVE ❤️

Recuerda promocionar en otras redes sociales, tu post y por supuesto la comunidad homenajeada. Usa todas las redes que tengas: Twitter, Historias de Instagram, Facebook, WhatsApp, Discord, Telegram, Email, etc.

El Homenaje es a comunidades HIVE, no a proyectos. Comunidades son las que puedes usar para tus publicaciones. Por ejemplo nosotros @rutablockchain no somos una comunidad, somos un proyecto que maneja una comunidad llamada Loving HIVE ❤️ donde puedes publicar para la promoción de HIVE.

En el inicio del post, aclara que es parte de un reto para Loving HIVE ❤️ y coloca el link a este post
Ideas
Puedes homenajear a una comunidad, contando por qué te gusta, cuántas veces has publicado ahí, cuáles son sus autores favoritos, qué actividades realizan y que te han gustado más, si conoces a su equipo organizador y cómo son, cuáles son las publicaciones que más te emocionaron y por qué; a qué hiver conociste en esa comunidad, qué sentiste cuando la descubriste. ¿Has invitado personas a esa comunidad? ¿Dentro o fuera de HIVE? ¿Qué les pareció, siguen ahí? ¿Esa comunidad cambió tu manera de publicar, cómo?
Puedes ver que hay muchísimo material para hablar de una comunidad y aquí solo te damos una pequeña parte de la cantidad de ideas que pueden salir. Mil palabras no serán un problema, ni tampoco la cantidad de imágenes que vas a querer colocar.
Recuerda que ese homenaje sirve como presentación de esa comunidad para muchos que no están en HIVE, así que piensa en ellos cuando hagas el post y específica lo más posible para que puedan entender. No te leen solo los de HIVE; hay miles de personas que lo hacen. Haz cada post, pensando que al equipo de esa comunidad le gustará tanto que usarán tu post como presentación o publicidad de la comunidad.
Incentivos
Este reto será curado por @appreciator y @rutablockchain; también con las cuentas @rutero.vzla y @rutera.vzla del programa Hive Community Leaders apoyado por @theycallmedan

Publicaciones con sobresalientes y de muchísima calidad podrían ser pineadas

Las mejores publicaciones serán promocionadas en Twitter por @rutablockchain, también

Votaremos los comentarios de las comunidades que recompensen con tips las publicaciones.

Se obsequiarán banners de Loving HIVE ❤️ personalizados con el avatar y nombre de usuario para las mejores participaciones.
Vamos a mostrar las mejores comunidades, vamos a mostrar el corazón de HIVE, vamos a mostrar la alta calidad que vive aquí...

¡SÍGUENOS EN NUESTRAS REDES!
Botones creados a partir de esta plantilla

Actividad apoyada por: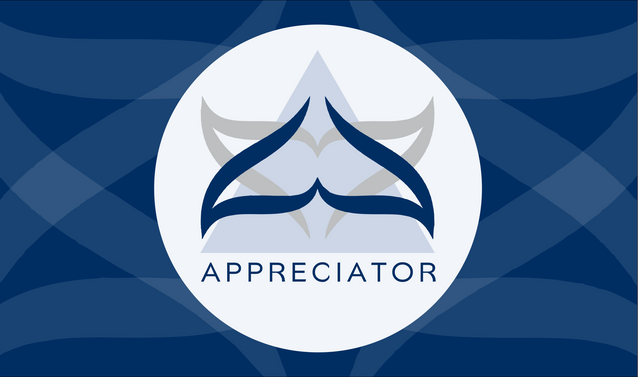 Post creado por @danielvehe para @rutablockchain


translation by @vaneaventuras