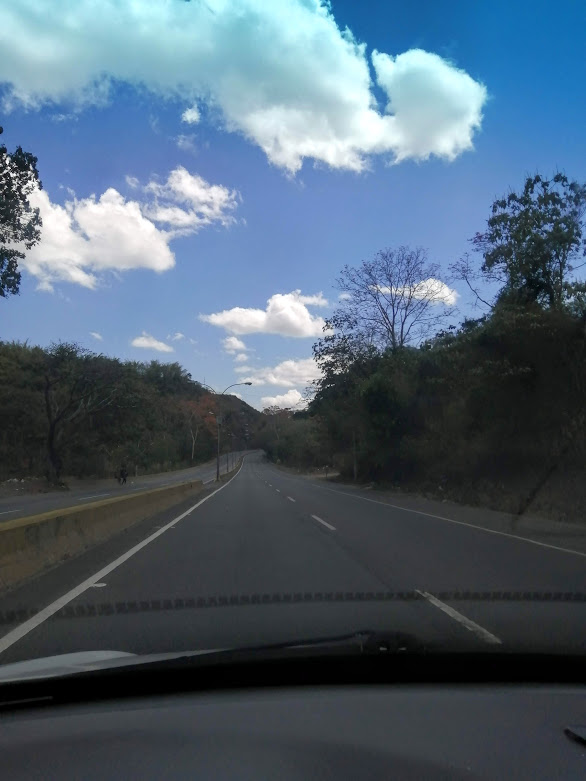 ---
El agradecimiento, es un acto que nace de un corazón noble y que se refleja en muchos aspectos de nuestra vida; con el simple hecho de dar gracias a Dios por despertar cada mañana, nos da la oportunidad de percibir que, todo lo que nos sucede en nuestra rutina diaria, nos deja un aprendizaje que debemos saber apreciar; es por ello, que agradezco a la Comunidad
@lovinghive
, en especial a
@veneaventuras
, por esta iniciativa de mostrar los diferentes motivos de nuestro agradecimiento, hacia HIVE, una plataforma que ha impactado de manera positiva a muchas vidas, incluyendo la presente
---
Día 1: Agradezco... por ocuparme durante la cuarentena
---
A pesar que la cuarentena en mi país, se decreto un viernes 13 de marzo, mi último turno de guardia en donde laboro, fué un jueves 19 de marzo, recuerdo que me tocó manejar 45km hacia mi trabajo, me asustaba el hecho que la autopista estaba escalofriantemente vacía, el trayecto que por lo general realizaba en una hora, me llevó tan sólo 35 minutos.
Al llegar al estacionamiento, un escalofrío se apoderó de mi, poco a poco, reconocía los ojos del personal de seguridad y colegas que tímidamente ingresaban a la Torre.
---
Thankfulness is an act that is born from a noble heart and is reflected in many aspects of our life; with the simple fact of thanking God for waking up every morning, it gives us the opportunity to perceive that everything that happens to us in our daily routine, leaves us a learning that we must know how to appreciate; That is why I thank the @lovinghive Community, especially @veneaventuras, for this initiative to show the different reasons for our gratitude, towards HIVE, a platform that has positively impacted many lives, including the present one
---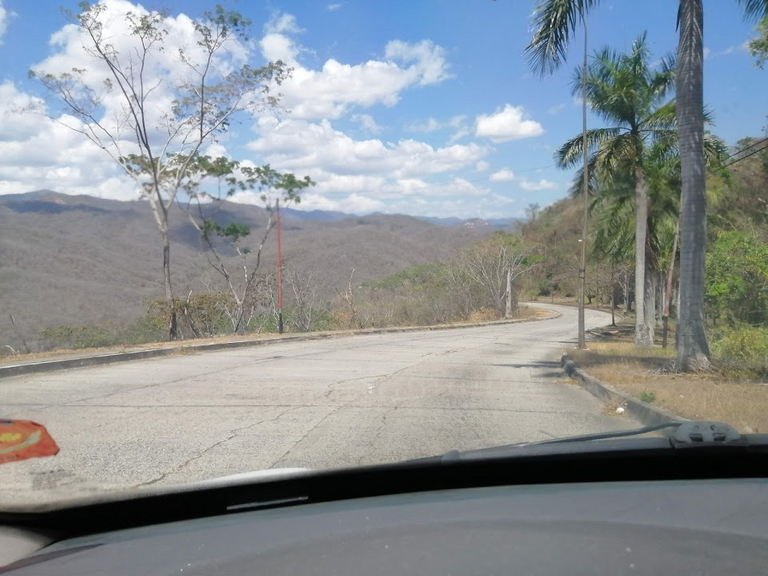 Day 1: Thank you... for taking care of me during the quarantine
---
Although the quarantine in my country, it was decreed on Friday March 13th, my last shift on duty where I work, was on Thursday March 19th, I remember that I had to drive 45km to my job, I was afraid of the fact that the highway was chillingly empty, the journey that I usually made in an hour, took me only 35 minutes.
When I arrived at the parking lot, a cold shiver came over me, little by little, I recognized the eyes of the security personnel and colleagues who shyly entered the Tower.
---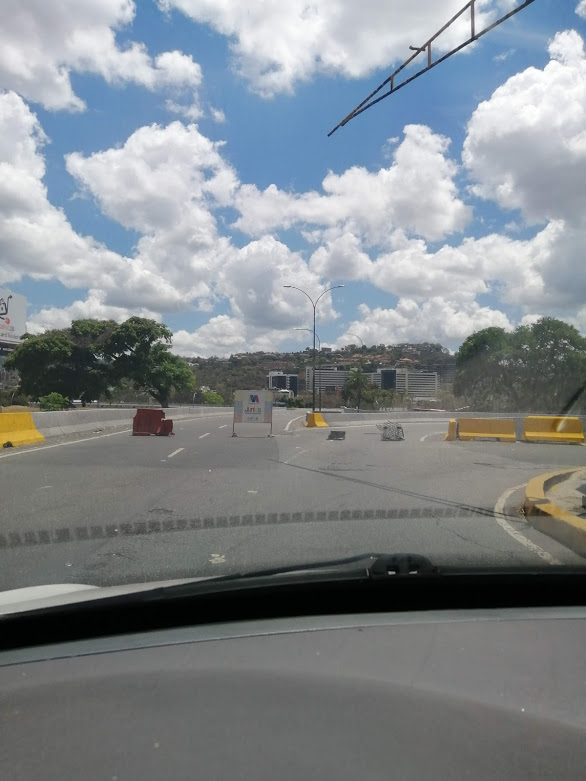 Mi jornada laboral, terminó mas temprano de lo que esperaba, en ese momento, pedí a Dios que me ayudara a llegar a casa, que me diera la calma necesaria para poder manejar tranquila al lado de mis seres amados.
My work day ended earlier than I expected, at that moment, I asked God to help me get home, to give me the necessary calm to be able to drive peacefully next to my loved ones.
---
Un ataque de pánico, luego Hive
Y ahora que hago con todo esto? ...
Era lo que me repetía incesantemente, no podía imaginarme, estar en casa por 30 días cumpliendo una cuarentena, lejos de la familia que por la distancia, ya no podíamos visitar... El pánico toco mi puerta sin control; el servicio de internet era intermitente, mi esposo, en medio del caos de mi mente, logró callar mi mente fatalista a un estado de consciencia mas positiva.
Poco a poco, los servicios de telefonía, energía eléctrica e internet, fueron mejorando
y empecé de nuevo a escribir en Hive, de manera continúa, fluida, mi creatividad en la cocina se ha hecho evidente en los gorditos de mis caderas, la elaboración de artesanías, han dado pie a tutoriales que he dejado como parte de mi marca personal.
---
A panic attack, then Hive

And now what do I do with all this?
It was what I kept repeating to myself, I could not imagine, being at home for 30 days in a quarantine, far from the family that because of the distance, we could no longer visit? Panic knocked on my door without control; the internet service was intermittent, my husband, in the midst of the chaos of my mind, managed to silence my fatalistic mind to a more positive state of consciousness.
Little by little, the telephone, electric energy and internet services were improving
and I started writing again in Hive, in a continuous, fluid way, my creativity in the kitchen has been evident in the fat of my hips, the elaboration of crafts, have given rise to tutorials that I have left as part of my personal mark.
---
---
Aprendiendo a ser más productiva
Así, poco a poco, entre muchas alegrías e incertidumbre, hemos llegado a 6 meses, donde gracias a Dios, cuento con una plataforma, donde invierto mi tiempo de manera productiva, dando a conocer no solo mis creaciones a un mundo infinito y duradero, sino también, he sentido la satisfacción de poder influir en otras personas, hacia una nueva oportunidad de desarrollar habilidades y mostrarlas al mundo.
---
Learning to be more productive

So, little by little, among many joys and uncertainties, we have reached 6 months, where thank God, I have a platform, where I invest my time productively, making known not only my creations to an infinite and lasting world, but also, I have felt the satisfaction of being able to influence other people, towards a new opportunity to develop skills and show them to the world.
---
Es tiempo de cambiar
Nuestra mente es tan poderosa, que es capaz de darnos lo que pensamos, no dejemos que nos invada el miedo, la angustia y la zozobra; sé que vivimos en una época especial en muchos aspectos, muchos han sufrido perdidas familiares e inclusive materiales tras eventos de la naturaleza misma; ayudemos a nuestro prójimo, tengamos un poco de empatía, demos palabras de aliento a quien lo necesite, seamos un hombro donde un ser amado pueda llorar, pero sobre todas las cosas: TEN en TU MENTE, la certeza de que todo ESTARA BIEN, encuentra un momento de PAZ INTERIOR, escribe en HIVE y agradece a Dios por todas las bendiciones que nos otorga cada día.
Soy @leticiapereira y también tengo motivos para agradecer a Hive
Si quieres participar en esta iniciativa AQUI, te dejo el enlace, no pierdas la oportunidad
---
It's time to change

Our mind is so powerful, that it is capable of giving us what we think, let us not let fear, anguish and anxiety invade us; I know that we live in a special time in many aspects, many have suffered family and even material losses after events of nature itself; let us help our neighbor, let us have a little empathy, let us give words of encouragement to those who need it, let us be a shoulder where a loved one can cry, but above all, let us be a shoulder where a loved one could cry: Have in YOUR MIND, the certainty that all will be well, find a moment of Inner Peace, write in HIVE and thank God for all the blessings he gives us every day.
I am @leticiapereira and I also have reason to be thankful to Hive
If you want to participate in this initiative HERE, I leave you the link, do not miss the opportunity
---

Contenido 100% Original
Fotografía: HuaweyY9 (Álbum, RRSS, Vlog personal)