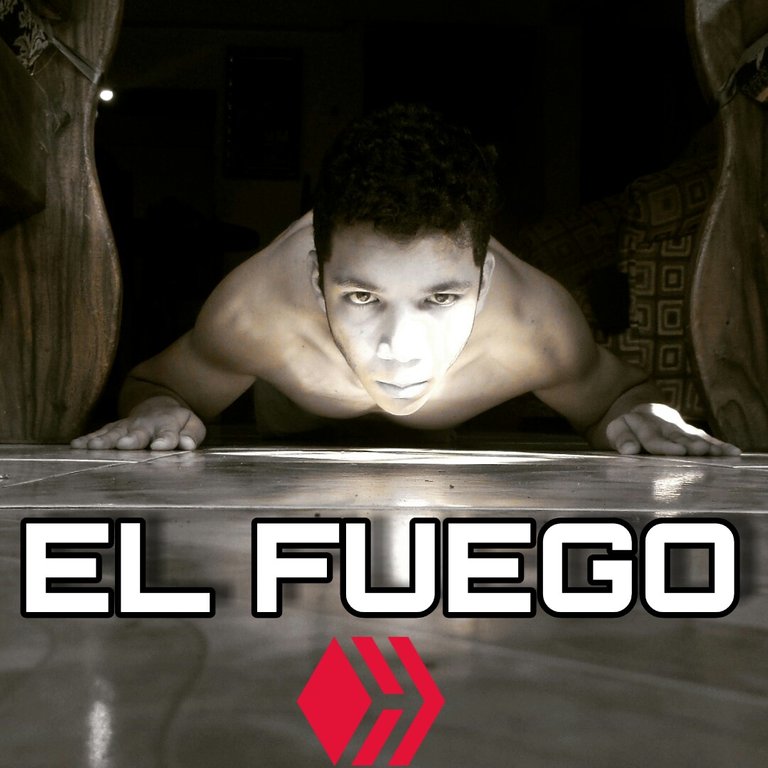 Español
El miedo, es un estado mental que siempre estará ahí, producto de ocasiones donde tendrás que salir de tu zona de confort y lanzarte a lo desconocido. Es una sensación que estará ahí cuando nos desafiemos y nos probemos en algo nuevo.
El fuego es un elemento que nos da esa misma sensación, el miedo a tocar el fuego nos hace retroceder y mirar como se apaga la llama de poco a poco en la lejanía. Meterse en el fuego implica una situación compleja, difícil, y muchas veces embarazosa. ¿Que pasaría si todos encendiéramos la llama que arde en nuestro interior? De motivarse a hacer mas, a lograr lo que todos te dijeron que no podías, nunca es tarde para lograr nuestras metas. Cuando te metas en el fuego sera el momento luchar con tus miedos, atacarlos, aceptarlos, a vivir con ellos, pero sobre todo a ser mas que nuestros tigres o dragones internos.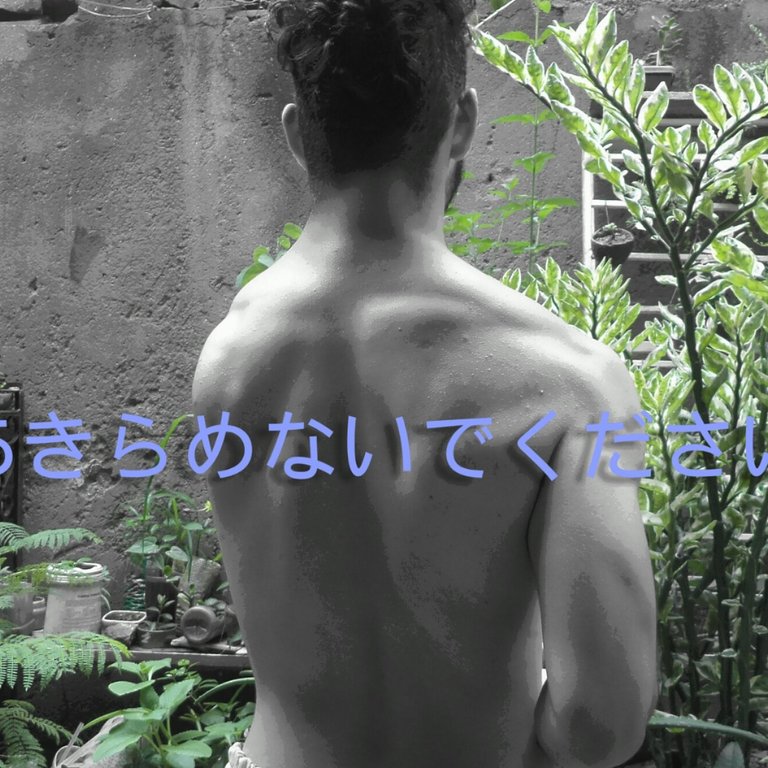 Foto tomada por mi, con la frase en japonés "Nunca te rindas".
Te apuesto que alguna vez has visto Rocky, o haz escuchado alguna frase de esa película, yo siento que esa película no le habla a los personajes del filme, si no a nosotros. Yo era alguien que muchas veces no salia de su zona de confort, alguien que no le gustaba salir a aventurarse a ningún lado, solamente se la pasaba en casa, luego al aula de clases y luego entrenaba en el dojo. Recuerdo que todos los días el Sensei nos hablaba sobre motivación, enseñanzas, metas claras que tenemos que tener para no doblegarnos ante nadie. Pero nunca le hice tanto caso como ahora que ya no lo tengo tan seguido en mis días. Atreverse a lo desconocido es meterse en el fuego.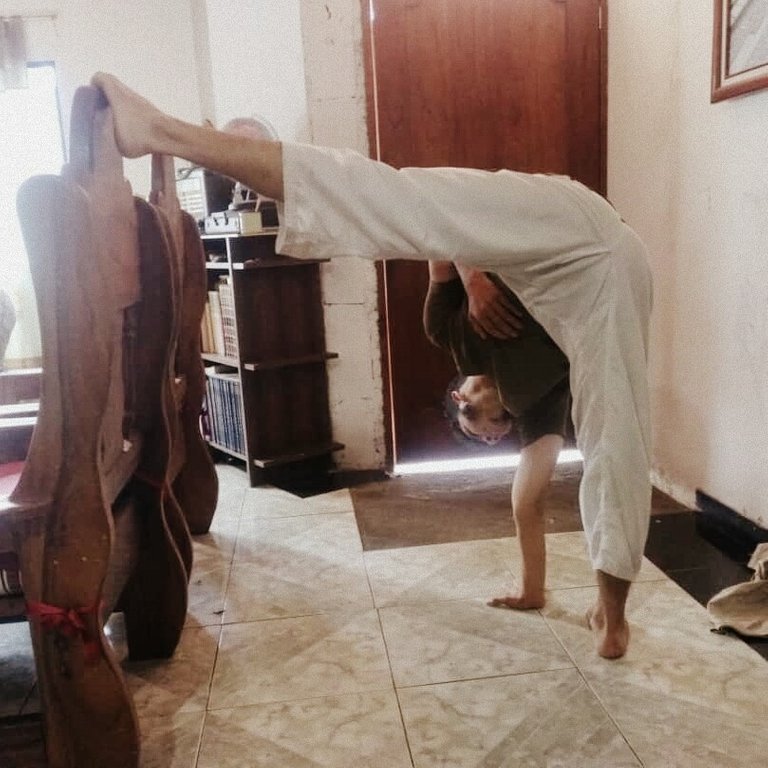 mis primeros entrenamientos dirigidos completamente a la flexibilidad, solo diré que los primeros días fueron dolor total.
Me atreví a cambiar, pues en aquel momento donde casi acabo con mi vida con un paso al vacío me di cuenta de que ese no era mi fin realmente "la muerte es demasiado buena para alguien como tu" me decía constantemente mi Sensei. No creo que sea solo yo, creo que todos y cada uno de nosotros tenemos que luchar para cumplir nuestras metas, ya sea como atleta, como profesional en nuestra área o como personas con su vida cotidiana. Esta bien ser cotidiano, pero también es bueno aventurarse a meterse en situaciones que nos hace esforzarnos el doble o el triple.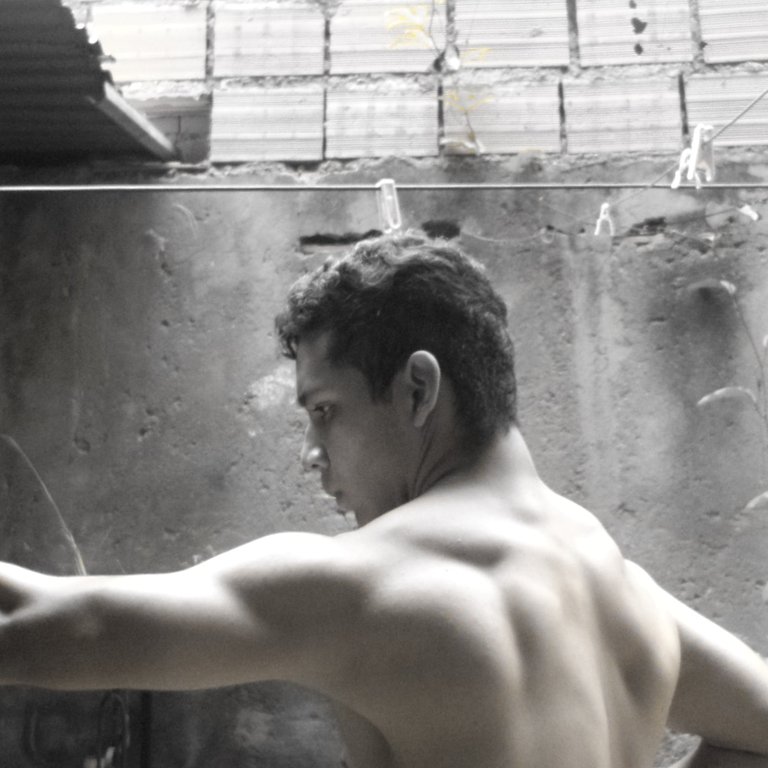 El dia que quise entrenar 4 horas seguidas, hubo un punto donde no sabia quien era y no me importaba, solo importaba mi momento.
Con el tiempo todo el mundo se da cuenta de que nada en esta vida es fácil y que tienes que sudar la gota gorda para tener algo, pero cuando te enfrentes a una situación que te golpee, duela y que no te deje respirar, te sentirás vivo, cuando salgas de esa sabrás que lo que mas importa es el auto respeto. No lo que te diga la gente que no quiere verte triunfar, no lo que dice la persona que nunca supo que que quiso en toda su vida y ahora las paga contigo.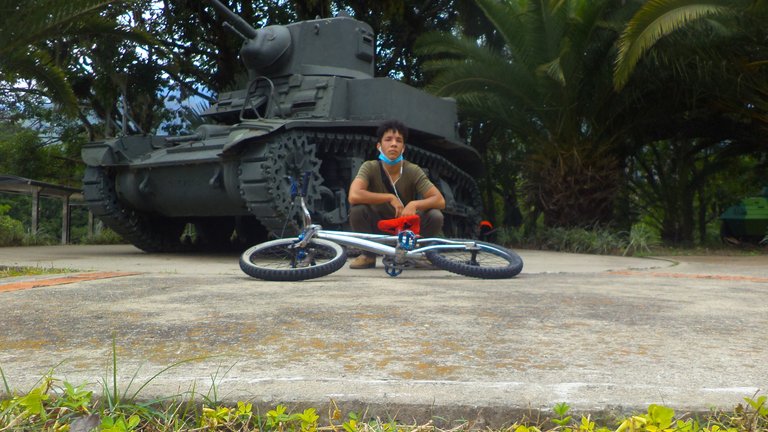 el día que me motive a viajar 48km en bicicleta siendo todo el recorrido ascendente.
Es momento de salir y enfrentar a la vida con puños, patadas y dientes de ser necesario. El fuego esta en ti, en fuego esta en el o ella. Esta en todos nosotros, solo debemos echarle leña a nuestro fuego y no dejar que se extinga, porque el día en que se extingue el fuego tu vida no tendrá el mismo color.
---
English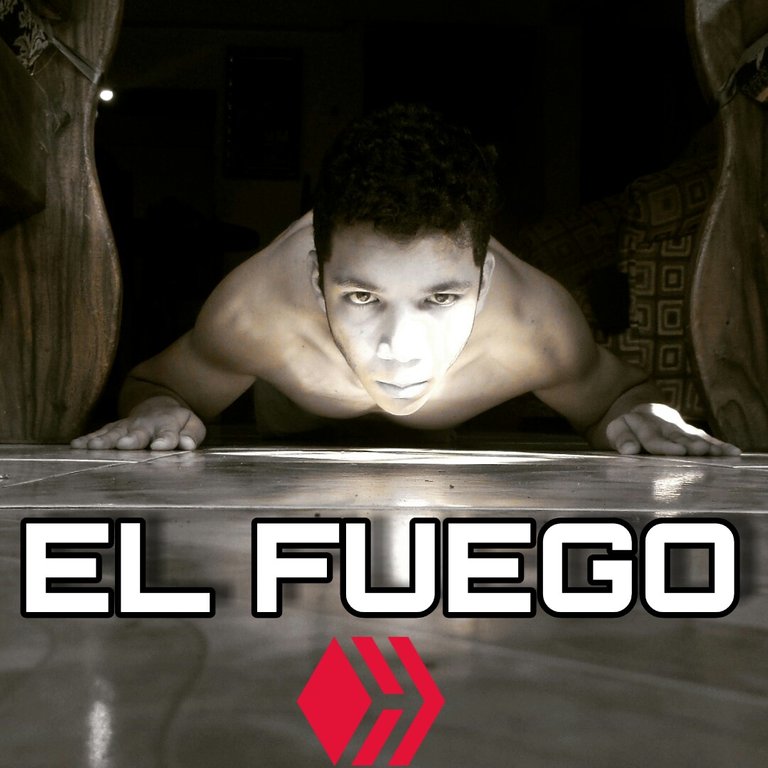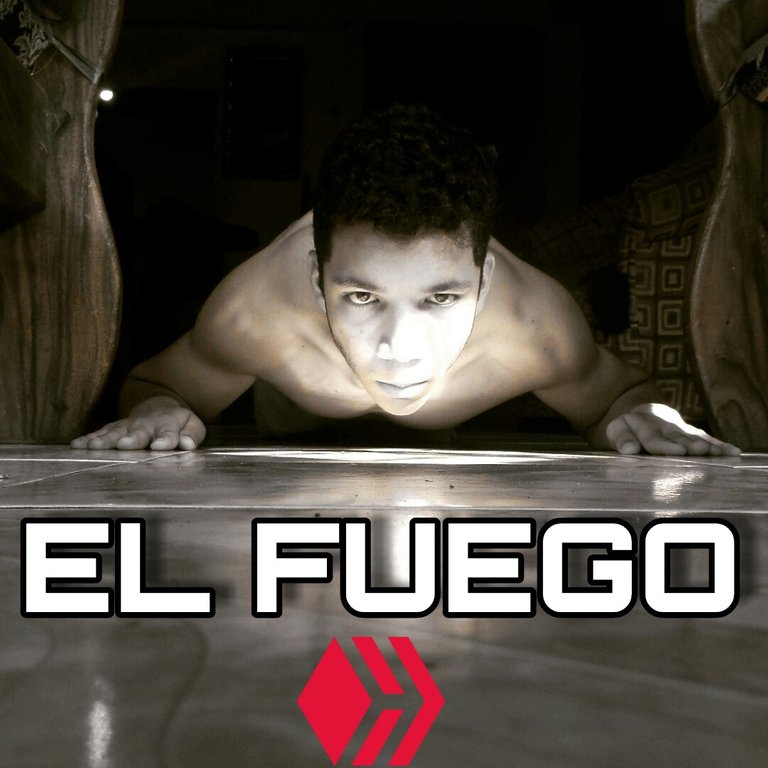 Fear is a state of mind that will always be there, a product of occasions where you will have to step out of your comfort zone and throw yourself into the unknown. It is a feeling that will be there when we challenge ourselves and try something new.
Fire is an element that gives us that same feeling, the fear of touching the fire makes us step back and watch the flame slowly go out in the distance. Getting into the fire implies a complex, difficult and often embarrassing situation. What would happen if we all lit the flame that burns inside us? To motivate yourself to do more, to achieve what everyone told you you couldn't, it is never too late to achieve your goals. When you get into the fire it will be time to fight with your fears, to attack them, to accept them, to live with them, but above all to be more than our inner tigers or dragons.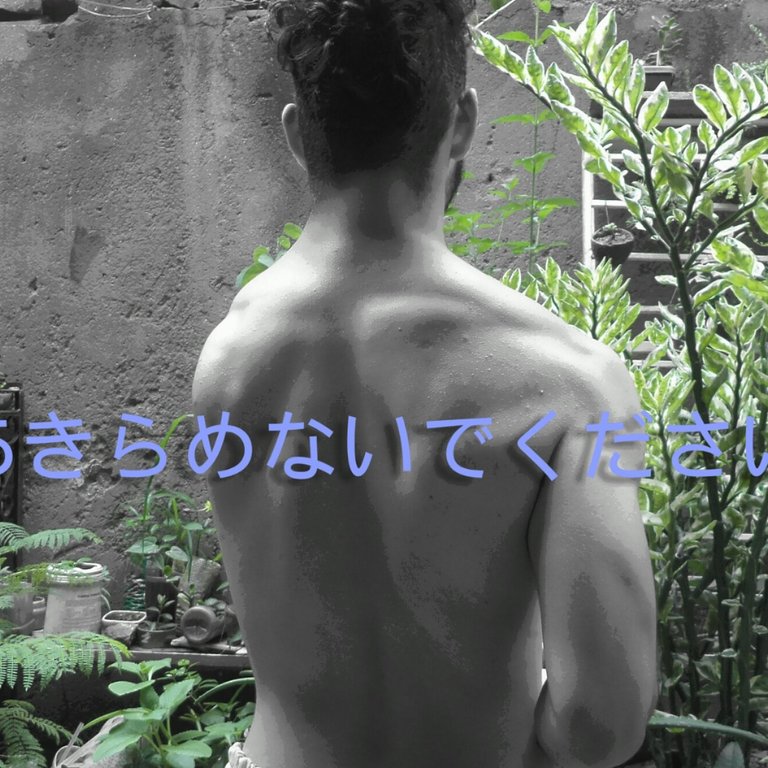 Photo taken by me, with the Japanese phrase "Never give up!"
I bet you've ever seen Rocky, or heard a line from that movie, I feel that the movie doesn't speak to the characters in the film, but to us. I was someone who often did not go out of his comfort zone, someone who did not like to go out and venture anywhere, he only spent time at home, then to the classroom and then trained in the dojo. I remember that every day Sensei would talk to us about motivation, teachings, clear goals that we have to have in order to not give in to anyone. But I never paid as much attention to him as I do now that I don't have him so often in my days. Daring the unknown is stepping into the fire.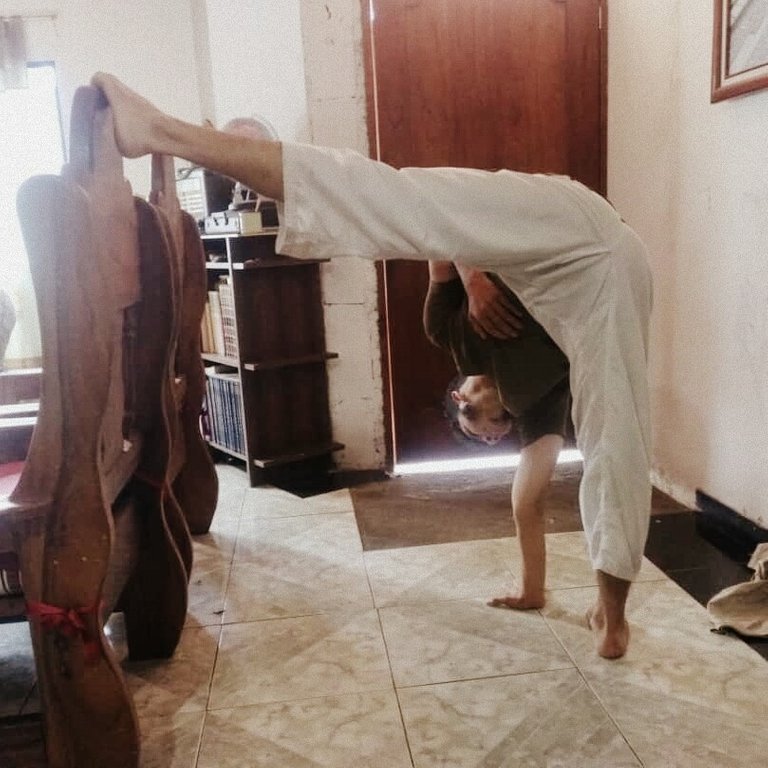 my first workouts aimed entirely at flexibility, I'll just say that the first few days were total pain.
I dared to change, because in that moment where I almost ended my life with a step into the void I realized that this was not really my end, "death is too good for someone like you" my Sensei constantly told me. I don't think it's just me, I think each and every one of us has to fight to accomplish our goals, whether as an athlete, as a professional in our field or as a person with our everyday life. It's good to be everyday, but it's also good to venture into situations that make us strive twice or three times as hard.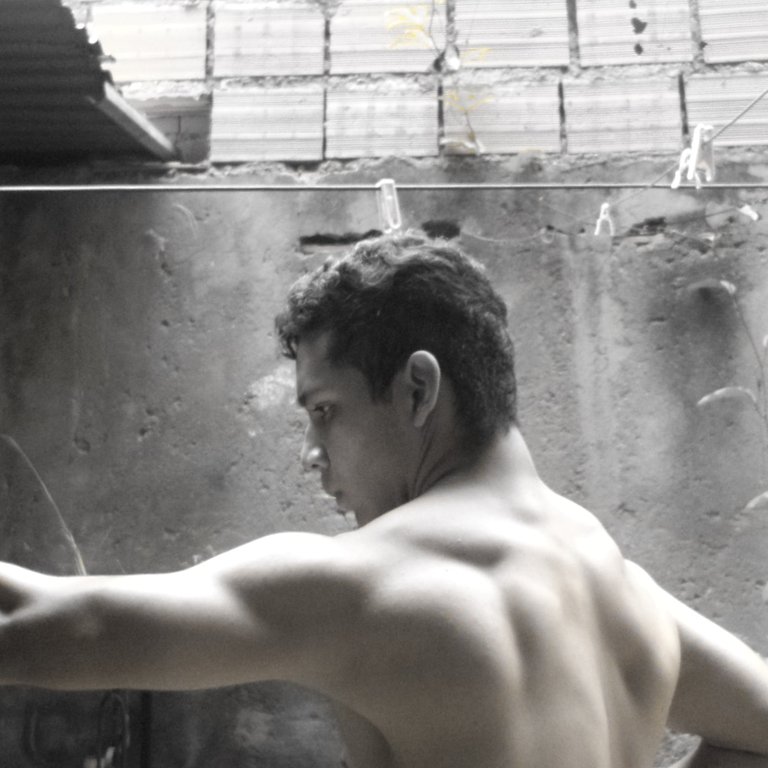 The day I wanted to train 4 hours straight, there was a point where I didn't know who I was and I didn't care, I just cared about my moment.
Eventually everyone realizes that nothing in this life is easy and that you have to sweat it out to have something, but when you face a situation that hits you, hurts and does not let you breathe, you will feel alive, when you get out of that you will know that what matters most is self-respect. Not what people who don't want to see you succeed tell you, not what the person who never knew what they wanted in their whole life and now they're taking it out on you.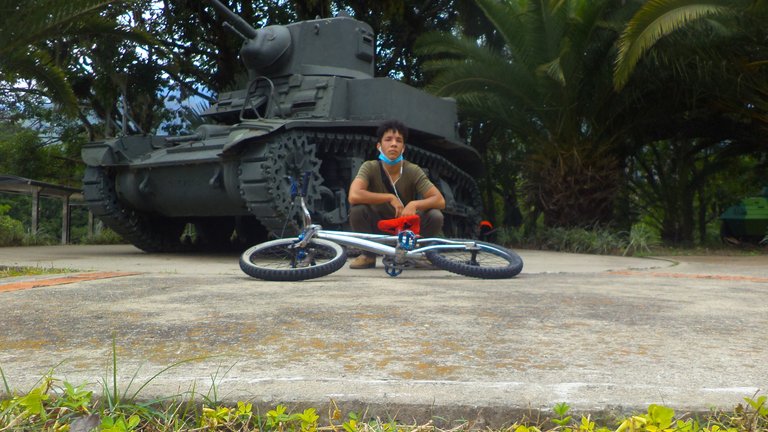 the day I was motivated to travel 48km on a bike being all uphill.
.
It's time to go out and face life with fists, kicks and teeth if necessary. The fire is in you, the fire is in him or her. It is in all of us, we just have to add fuel to our fire and not let it go out, because the day the fire goes out your life will not have the same color.
gracias por ver este post.
thank you for viewing this post.