La temporada 2020 de la Fórmula 1 ha terminado, y nos ha dejado con un panorama interesante de cara a lo que pueda suceder en los próximos años respecto a los pilotos que veremos luchar por los primeros puestos en cada carrera, y que seguramente pelearán entre si por el campeonato del mundo.
The 2020 season of Formula 1 is over, and has left us with an interesting panorama of what could happen in the coming years with respect to the drivers that we will see fighting for the first places in each race, and who will surely fight among themselves for the world championship.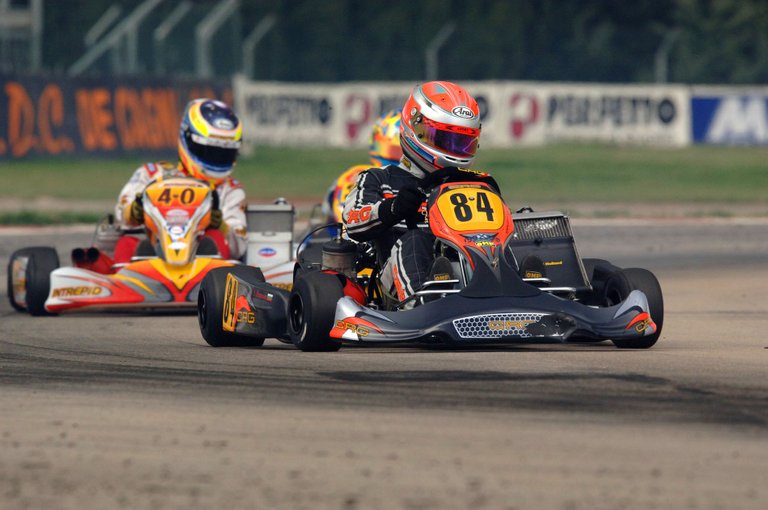 Speedracing, CC BY-SA 3.0, via Wikimedia Commons
Si bien Hamilton seguramente seguirá en la Fórmula 1 y es posible que gane más campeonatos con Mercedes, debemos tener presente que Hamilton tiene ya 35 años, y quizás ya tenga en mente planes más allá de la Fórmula 1. Por otra parte, pilotos como Vettel y Ricciardo, los cuales tienen ya más de 30 años, tienen en los próximos años sus últimas chances para conseguir un campeonato del mundo.
While Hamilton will surely remain in Formula 1 and may win more championships with Mercedes, we must keep in mind that Hamilton is already 35 years old, and may already have plans in mind beyond Formula 1. On the other hand, drivers like Vettel and Ricciardo, who are already more than 30 years old, have in the next years their last chances to get a world championship.
Por otra parte, tenemos la siguiente lista de pilotos actuales (nacidos del 1994 para acá), que nunca han ganado un campeonato del mundo. De esta lista (contando a las futuras incorporaciones de jóvenes talentos) seguramente saldrán algunos futuros campeones del mundo.
On the other hand, we have the following list of current drivers (born from 1994 to here), who have never won a world championship. From this list (counting future additions of young talents) will surely come some future world champions.
| Piloto | Edad (Age) |
| --- | --- |
| Carlos Sainz | 26 |
| Pierre Gasly (1 victoria) | 25 |
| Nicholas Latifi | 25 |
| Alexander Albon | 24 |
| Esteban Ocon | 24 |
| Max Verstappen (10 victorias) | 23 |
| Charles Leclerc (2 victorias) | 23 |
| George Russell | 22 |
| Lance Stroll | 22 |
| Lando Norris | 21 |
De esta lista destaca Max Verstappen, quien es el que parece tener las mayores posibilidades de ganar algún campeonato en los próximos años de la mano de la escudería Red Bull, quienes tienen actualmente el mejor auto detrás de Mercedes. Max ya ha demostrado en sobradas veces que tiene el talento para hacer cosas grandes, ganó su primera carrera con a penas 18 años, en su propio debut con Red Bull.
From this list highlights Max Verstappen, who seems to have the best chance of winning any championship in the coming years in the hands of the Red Bull team, who currently have the best car behind Mercedes. Max has already demonstrated many times that he has the talent to do great things, won his first race with just 18 years, in his own debut with Red Bull.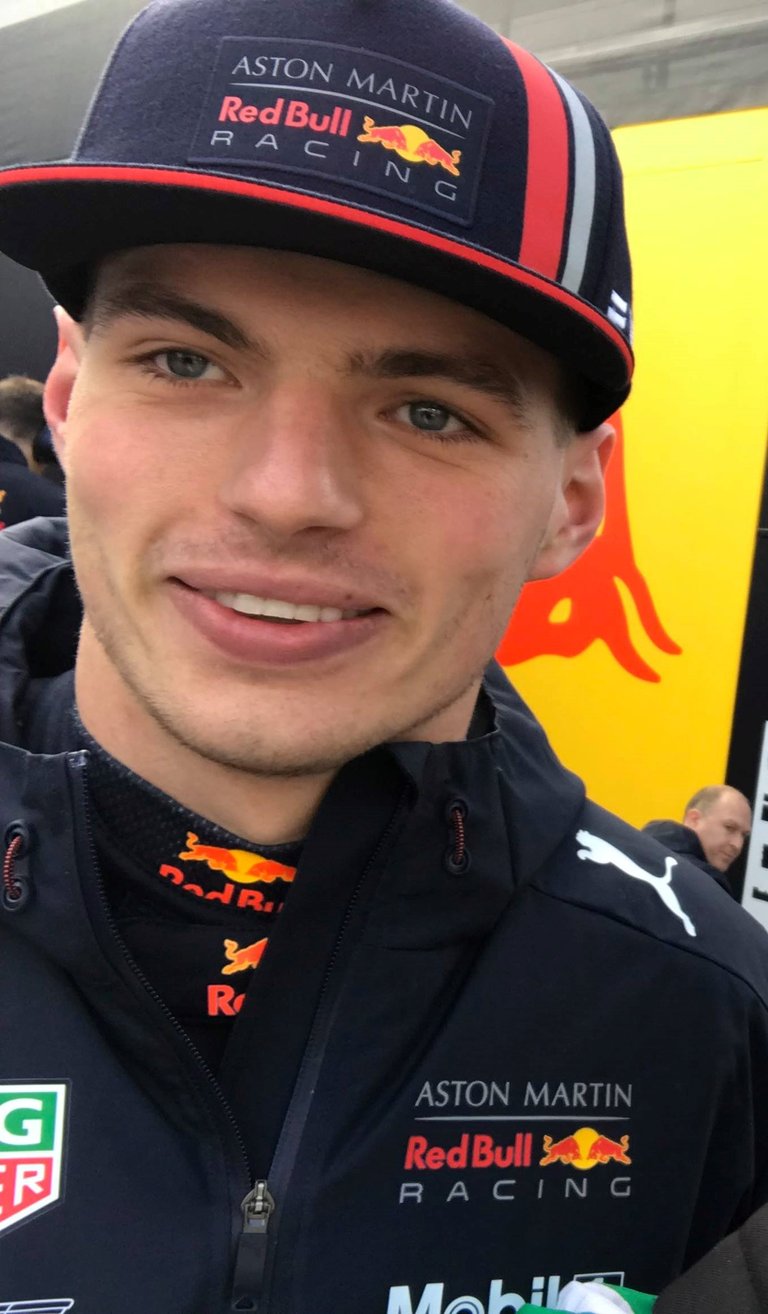 Marc Alvarado, CC BY-SA 2.0, via Wikimedia Commons
Charles Leclerc es el piloto joven de la escudería Ferrari. Ya ganó dos carreras en 2019, y ha demostrado varias veces que tiene el potencial para ganar carreras con un auto competitivo. Este año 2020, con una Ferrari deficiente, logró realizar excelentes actuaciones, superando en gran medida a Vettel. Sin embargo, en mi opinión Leclerc en algunas veces ha demostrado cierta falta de madurez en pilotaje, cosa que sucedió con Verstappen en sus primeros años con Red Bull, y que deberá corregir si quiere optar a pelear campeonatos.
Charles Leclerc is the young driver of the Ferrari team. He has already won two races in 2019, and has shown several times that he has the potential to win races with a competitive car. This year 2020, with a deficient Ferrari, he managed to put in an excellent performance, greatly surpassing Vettel. However, in my opinion Leclerc has sometimes shown a certain lack of maturity in driving, which happened with Verstappen in his early years with Red Bull, and he will have to correct this if he wants to be able to fight for championships.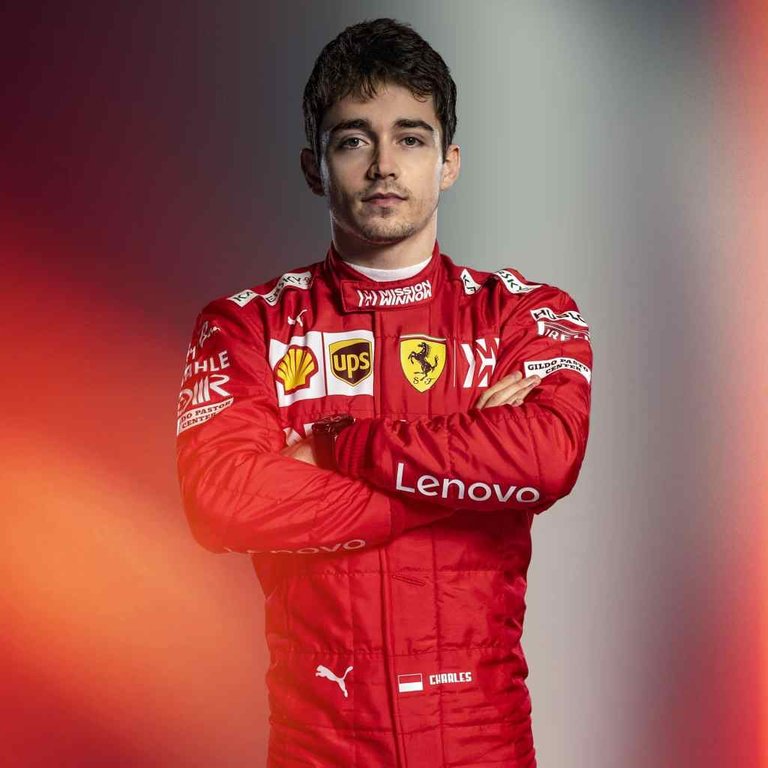 Clément Meillier, CC BY-SA 4.0, via Wikimedia Commons
Carlos Sainz, un piloto español que ha venido creciendo de manera muy importante en los últimos años. Ha fichado por Ferrari para 2021, y pienso que el próximo año será su prueba definitiva para consagrarse como piloto "top", es decir, alguien capaz de hacer cosas grandes en la Fórmula 1. Debo confesar que hace algunos años yo veía a Sainz como un piloto del montón, pero parece que al salir de Toro Rosso rompió algunas "cadenas" y mostró su potencial compitiendo en Renault y McLaren. En mi opinión, Leclerc va a ver difícil mantener su posición como piloto establecido dentro de Ferrari.
Carlos Sainz, a Spanish pilot who has been growing in a very important way in the last years. He has signed with Ferrari for 2021, and I think that next year will be his definitive test to consecrate himself as a "top" driver, that is, someone capable of doing great things in Formula 1. I must confess that some years ago I saw Sainz as a pilot of the bunch, but it seems that when he left Toro Rosso he broke some "chains" and showed his potential competing in Renault and McLaren. In my opinion, Leclerc will find it difficult to maintain his position as an established driver within Ferrari.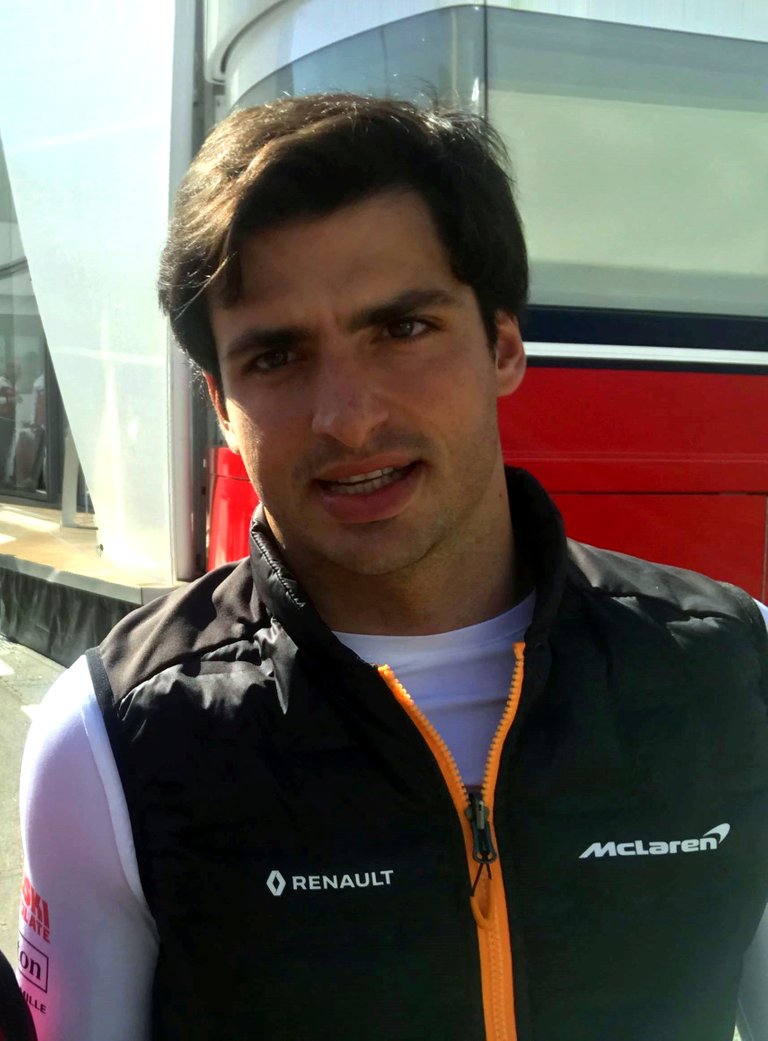 Marc Alvarado, CC BY-SA 2.0, via Wikimedia Commons
George Russell es probablemente, el piloto que sustituirá a Hamilton el día en que este se retire de Mercedes. Ya lo hizo por una carrera, mientras que Hamilton se recuperaba del Covid-19. Durante esta carrera (GP de Sakhir) Russell demostró un rendimiento superior a Bottas, y pudo haber ganado la carrera si no fuera por errores de Mercedes en pits. Su talento está respaldado por su constancia y competitividad como piloto de Williams, un equipo con un rendimiento pobre en pista, pero que Russell ha exprimido al máximo.
George Russell is probably the driver who will replace Hamilton the day he retires from Mercedes. He already did it for a race, while Hamilton was recovering from the Covid-19. During this race (Sakhir's GP) Russell showed a superior performance to Bottas, and could have won the race if it wasn't for Mercedes' mistakes in the pits. His talent is backed up by his consistency and competitiveness as a driver for Williams, a team with poor track performance, but which Russell has squeezed to the limit.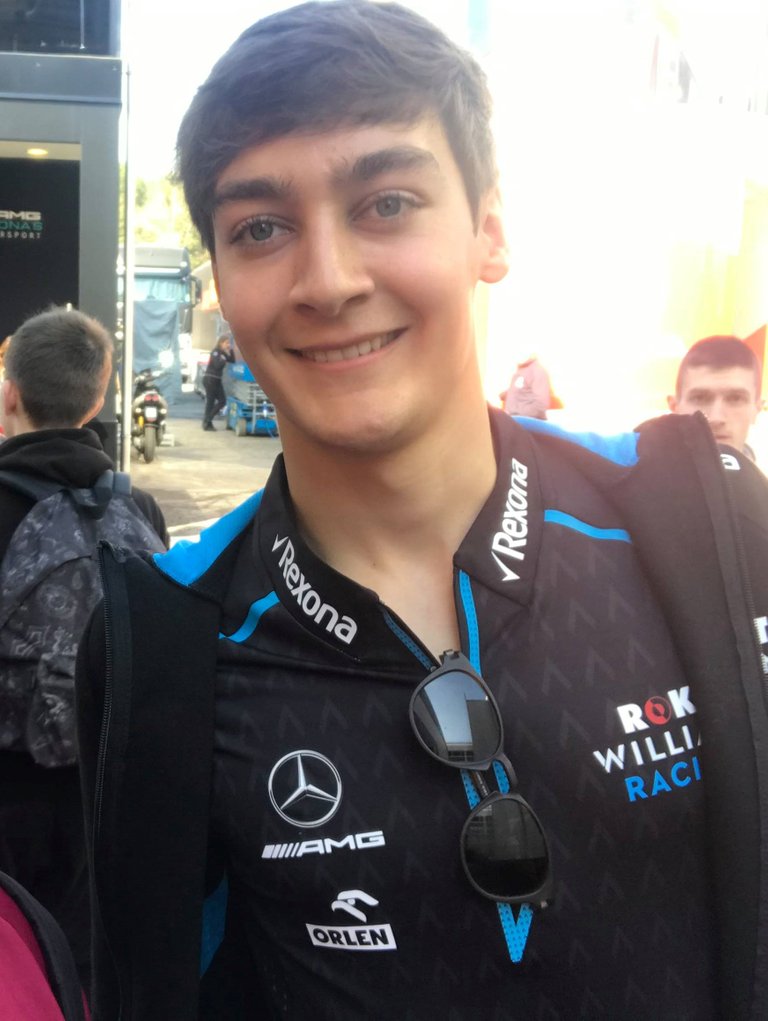 Marc Alvarado, CC BY-SA 2.0, via Wikimedia Commons
Pierre Gasly, ganó una carrera este año 2020. Luego de ser echado de Red Bull en el año 2019 por su pobre rendimiento, empezó a reivindicarse con el equipo Alpha Tauri. Su rendimiento mejoró notablemente, llegando a ganar una carrera, aprovechando las circunstancias de la penalización de Hamilton, pero más allá de eso, fue el quien estuvo allí de primero para capitalizarlo. Su rendimiento en las últimas carreras de 2020 da a pensar que ya superó los fantasmas de su paso por Red Bull, y en un futuro donde fiche por un equipo competitivo, veo probable que sea capaz de ganar más carreras e incluso algún campeonato.
**Pierre Gasly, won a race this year 2020. After being kicked out of Red Bull in 2019 for his poor performance, he began to assert himself with the Alpha Tauri team. His performance improved significantly, even winning a race, taking advantage of the circumstances of Hamilton's penalty, but beyond that, it was he who was there first to capitalize on it. His performance in the last races of 2020 suggests that he has already overcome the ghosts of his time at Red Bull, and in a future where he signed up for a competitive team, I see it as likely that he will be able to win more races and even some championships.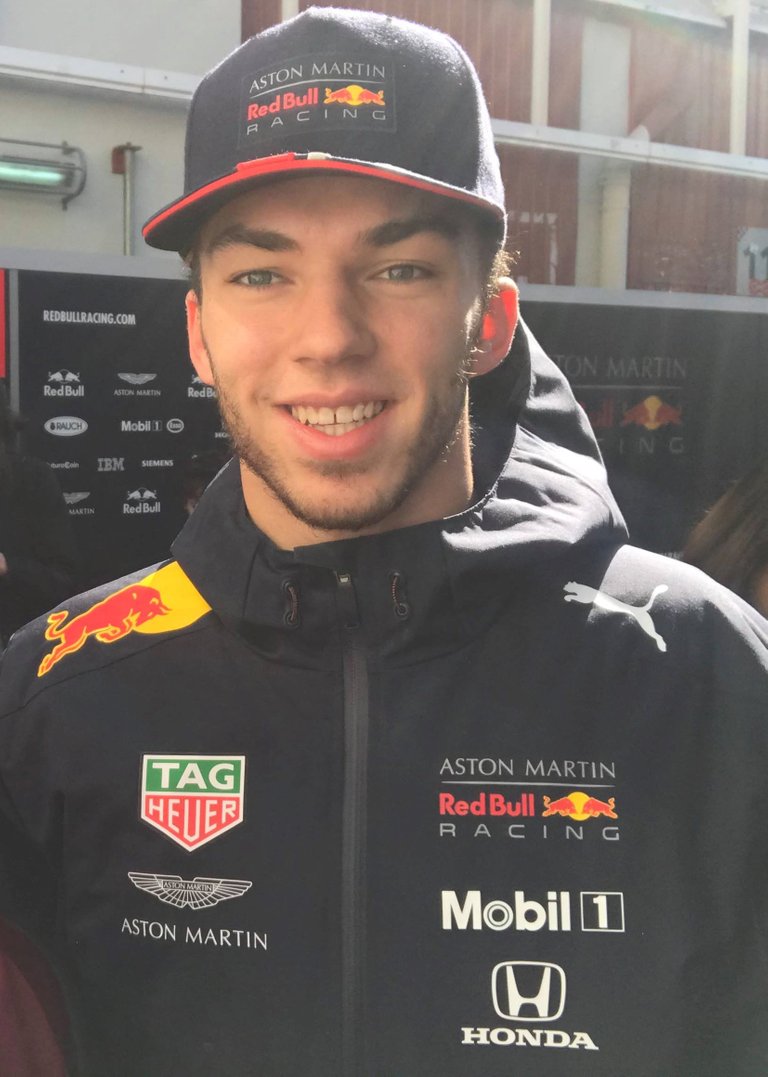 Marc Alvarado, CC BY-SA 2.0, via Wikimedia Commons
De todos los pilotos que aparecen en la lista de arriba, podría decirse que Sainz, Gasly, Verstappen, Leclerc y Russell son los que más suenan en la lucha por los campeonatos de los proximos 5-10 años. Sin embargo, no debemos descartar a Lando Norris. El joven piloto británico tuvo un año 2020 muy emparejado con su compañero de equipo Sainz, quedando a solo 8 puntos de él en el campeonato. Norris ha demostrado ser un piloto muy constante, y parece tener bastante confianza en sí mismo en pista. Creo que Norris puede tener un futuro muy brillante.
Of all the pilots listed above, it could be said that Sainz, Gasly, Verstappen, Leclerc and Russell are the most prominent in the fight for the championships of the next 5-10 years. However, we should not rule out Lando Norris. The young British driver had a very successful 2020 with his teammate Sainz, being only 8 points behind him in the championship. Norris has proved to be a very consistent driver, and seems to be quite confident on the track. I think Norris can have a very bright future.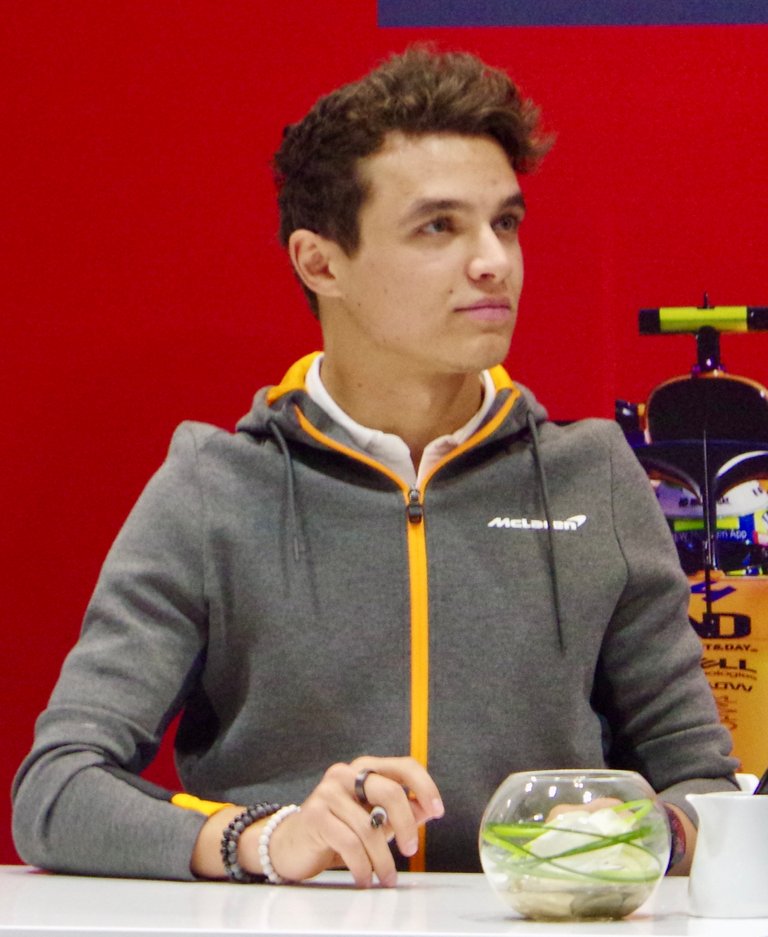 David Merrett from Daventry, England, CC BY 2.0, via Wikimedia Commons
¿Qué pilotos jóvenes actuales crees que puedan ser campeones mundiales de la F1 en el futuro? Deja tu comentario.
Which young drivers do you think could be F1 World Champions in the future? Leave your comment.
---
Translated to English with the help of DeepL.com
¡Gracias por visitar!.. Deja tu comentario 🚥🏆