Air battle.
There is a proverb - A shoemaker without boots, this is about me when it comes to airplanes.
I don't like to fly airplanes, but in my dreams I often sat at the controls of an airplane.
In this drawing, I focused on the dynamics of the events taking place and did not put much emphasis on the details.
Here, everything is fictional. The aircraft, the cockpit arrangement, absolutely everything, is a part of what is stored in my memory.
I wanted to hear the roar of the engine, the sounds of bursts of bullets fired from the machine gun, the noise of the wind and the daring nature of air combat.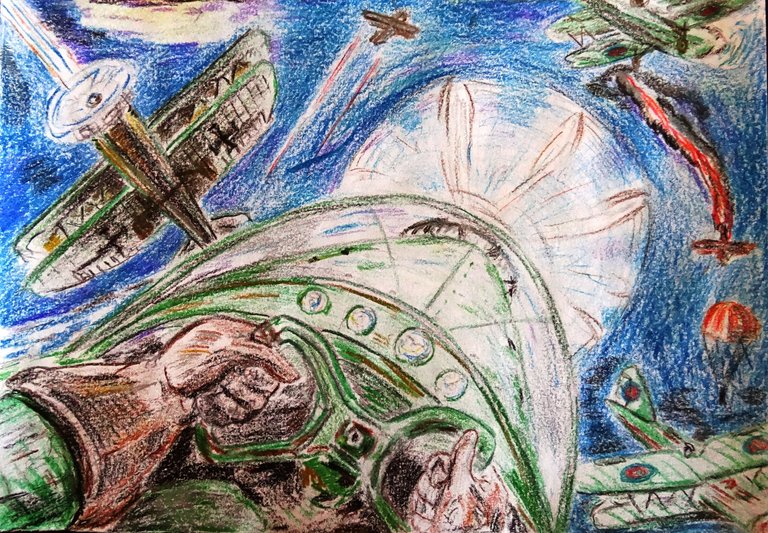 You can see a step by step course of events.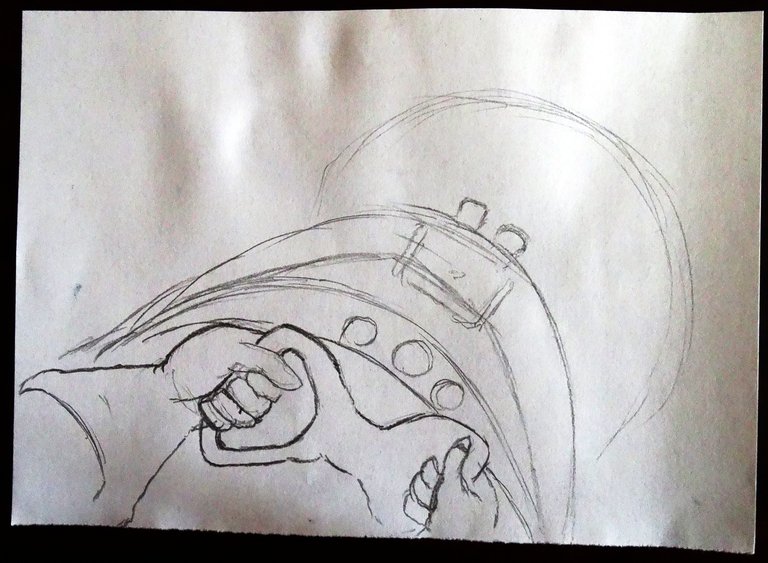 Initially, I had no idea how it would look, gradually, the picture emerged.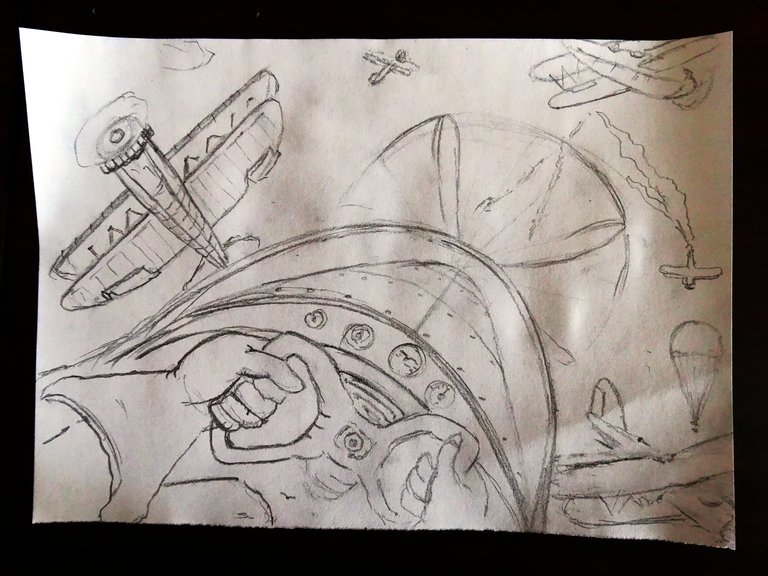 I never used to draw in the first person before. There were attempts, but I could not call them successful.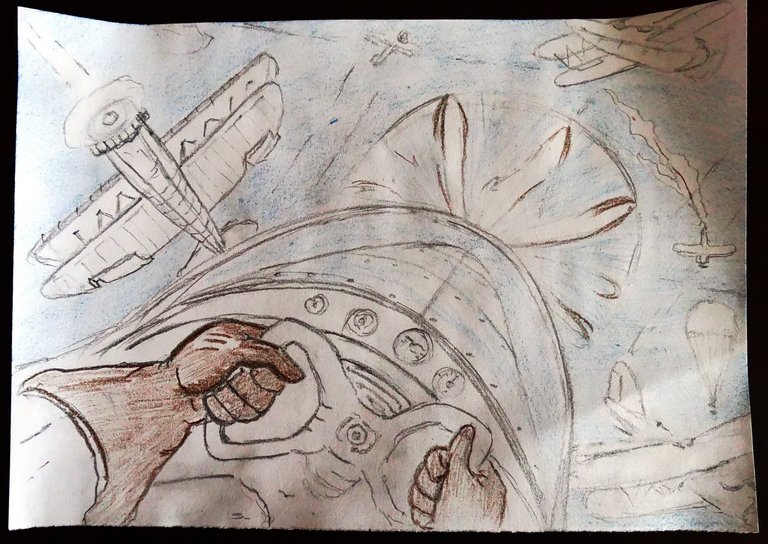 This is a small sheet of A5 paper.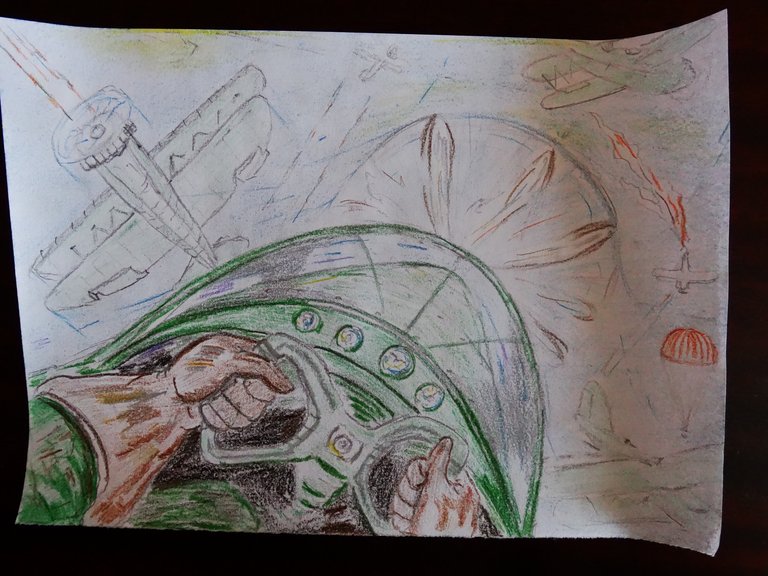 At the beginning, I thought that I would work with colored, ballpoint pens, but I opted for colored pencils.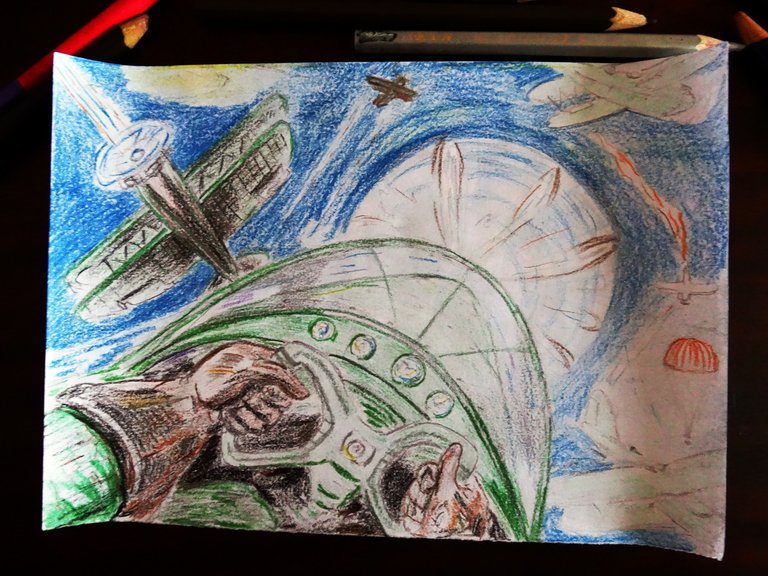 I cannot say that I was satisfied with everything, I see my mistakes, but it was a fun activity.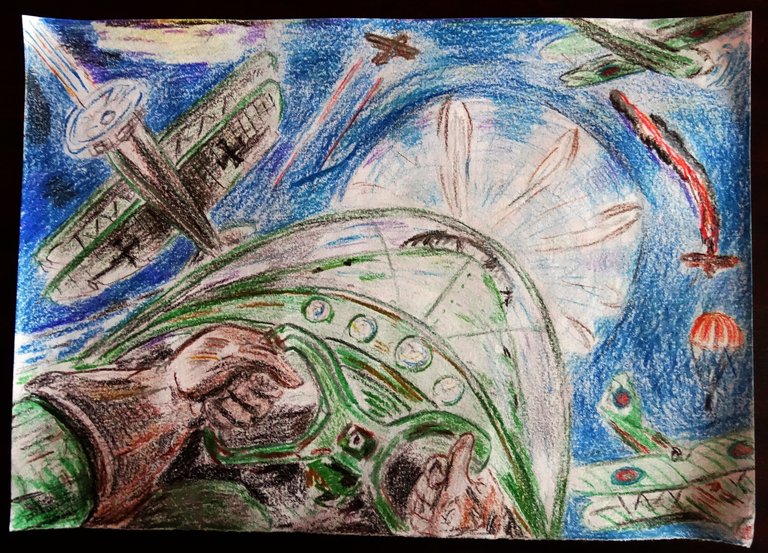 These pencil stubs helped me with this work.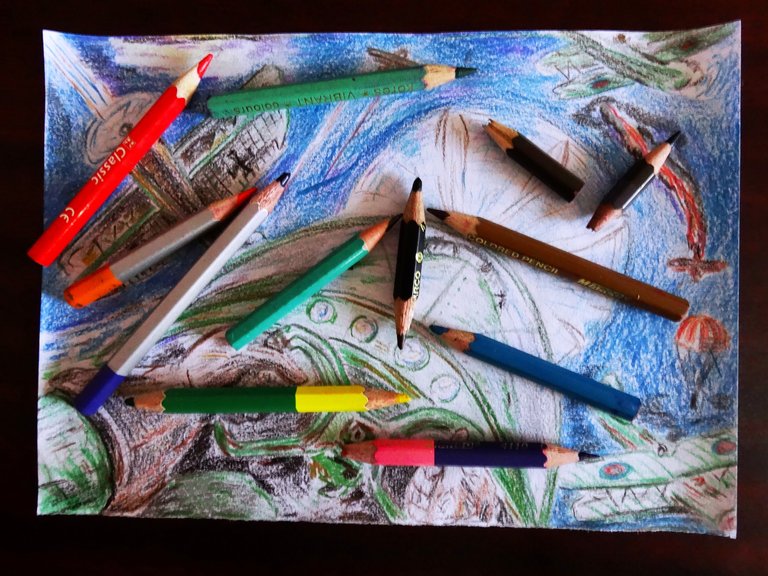 Author @barski
Ukraine
For my publications, I do not use stock photographs, it is fundamentally important for me to use photographs that I have made with my own hands for publication and I can name them - authorial work.
You can go to our blog on the Hive platform by clicking on the bee.