Budget cycling tour in Thailand - Phuket to Hua Hin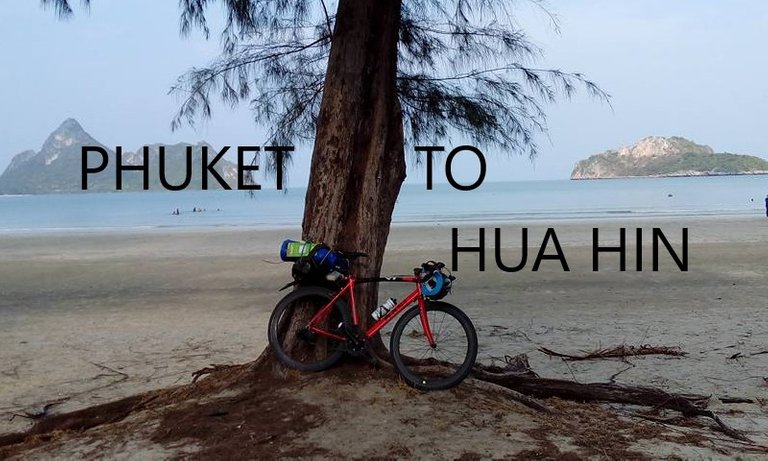 I've budget cycle toured around most of Thailand. Touring in Thailand is by far the easiest I've found in SE Asia and maybe the world for several reasons:
Great roads - When I say great I mean really great. The only bad roads I came across were in construction areas. The roads in the hills are normally cut gently through allowing less strenuous cycling. That said I do normally ride on the highways. On the highways? Why? Lots and lots of space and the local drunks stay on the local roads. As well there is...

Amazing convenience - Although the population density isn't as high as say Vietnam, Thailand thrives on small businesses and lots and lots of convenience stores. So even in the countryside you will never be far from a cool drink, coffee, snack or whatever you need. Including bicycle shops. Every small city will have at least one shop and normally fairly well stocked. Speaking of great bike shops...

Great bicycle shops - Cycling as a sport and touring is very popular in Thailand and the shops are well stocked and able to support you in your time of need. I tour on a road bike and am always able to buy cheap and locally produced tires, get a tune up, bearings replaced and other problems serviced. The service is normally quite professional and very cheap. Most Thais ride very expensive bicycles so the mechanics understand how to treat a bicycle properly. Often times the shops sell coffee/tea and snacks, so you can relax while the mechanics take care of your baby ;) By the way, I can do most repairs myself but when on tours I carry minimum tools and don't mind contributing to the local economy. Another way of supporting the local people is with the...

Fantastic food everywhere - You'll never starve even if you're a difficult vegetarian like me haha. Normally any town with a Chinese population will have at least one vegetarian restaurant. I just ask around. However, normally such places are only open early morning until early afternoon so I eat my fill and get take away for later. I carry my own container and utensils to avoid waste. Night time always brings night markets with some sort of vegan snacks at the least. I always find something to fill my ravenous stomach after a long day of cycling.

Super easy accommodation - I tour with a hammock and mosquito net. In the dry season two trees will do for your bed. Usually, I can stay in a temple or the police station. For more comfortable sleeping, any small city will have at least a few hotels to choose from and will happily accept foreigners. The best rooms tend to be a bit outside of town. Having your own transportation allows you to look around. After cycling all day I'll sleep almost anywhere.

So enough of reading how great cycle touring in Thailand is...Let's have a look
This segment will cover Phuket to Hua Hin. I'm no planner and terrible with time but seems 8 days was the time span as Ranong's hot springs had a 3 day grip on me...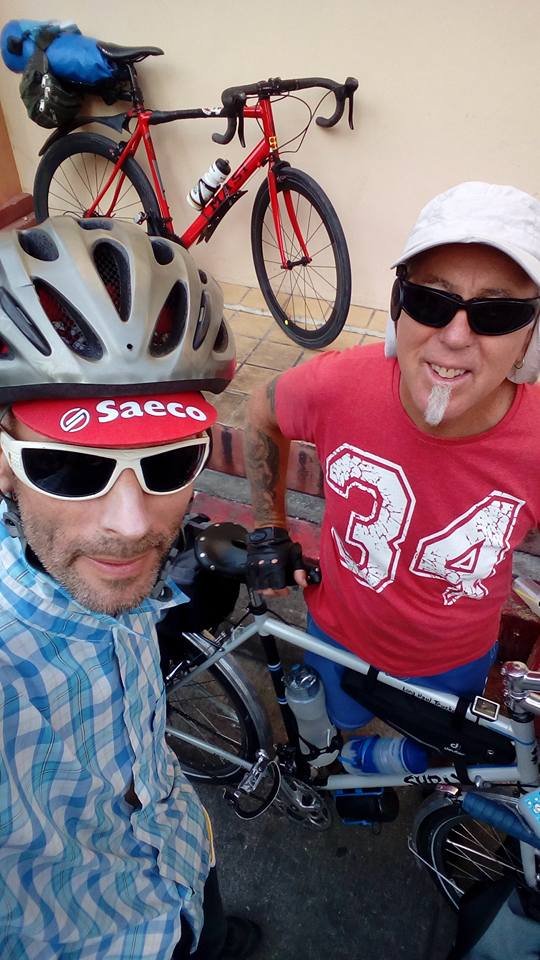 Ready to roll... Phuket to Hua Hin
Getting out of Phuket wasn't easy as life is so comfortable here. But after some lovely Burmese roti and tea my Aussie friend Andy and I were on the road. He was fully kitted out with a proper Surly touring bicycle with full panniers front and back. I, on the other hand, was with bare necessities more or less and a road bike. I'm in the blue shirt by the way...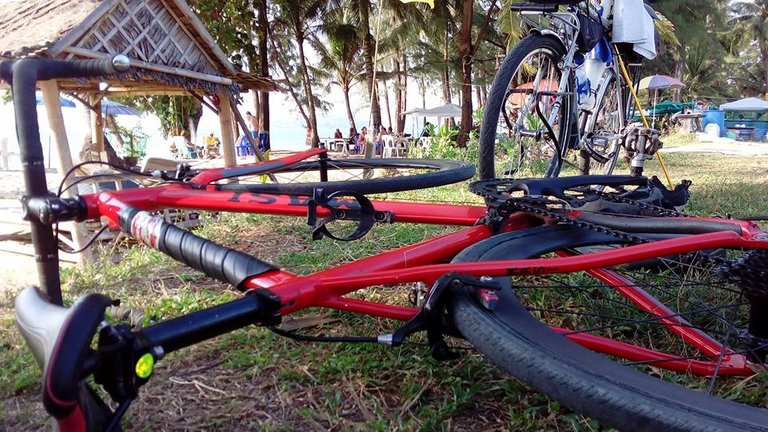 We did a few warm up rides before departing Phuket so Andy could see the beauty of Phuket and stretch his legs.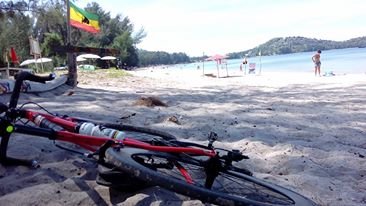 Rastafari lives! Reggae bars are quite popular in Thailand and this one plays more than Bob Marley. Big up!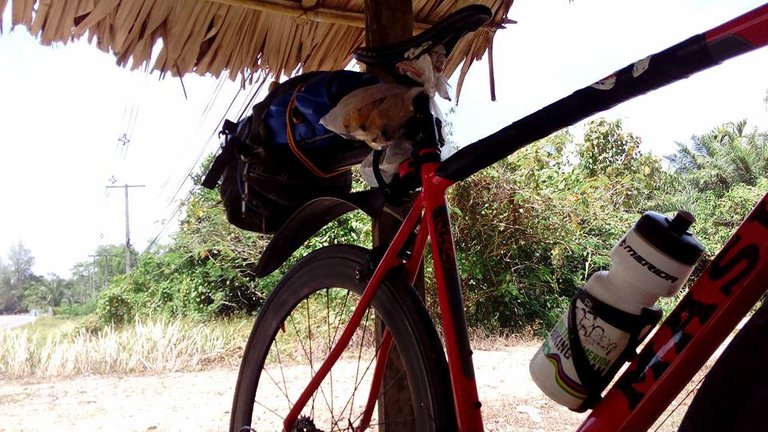 A rest stop along the way. After departing Phuket onto the mainland, Andy went south and I went north. No worries mate and happy cycling.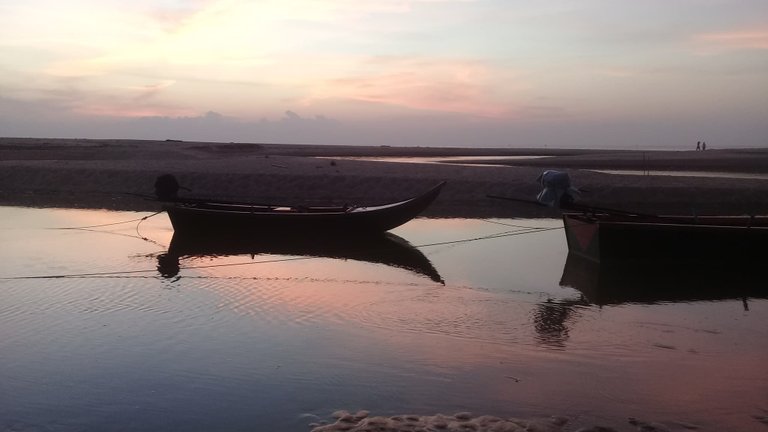 My first night I spent just north of Khao Lak. The day was spent fighting a headwind and waiting for Andy quite a bit but friends don't leave friends behind ;) I camped on the beach in a secluded area hidden in the trees trying not to think about tsunami ghosts. I arrived just before this lovely sunset.

Khao Lak to Ranong
Another day and a half of cycling the up and down straight roads along the coast of Phang Nga I arrived in Ranong which sits close to the river across from Myanmar on the Kra Isthmus. Historically, geographically and culturally this is a very important place. more info.
There has always been talk of building a canal across Thailand here to bypass the Malacca Strait. Ranong is quite an interesting little city with a real cultural diversity. Half of the population is Burmese with the rest being Thai and Chinese Thai and seems to have a fairly large Muslim population. However for me the main draw was the public hot springs park.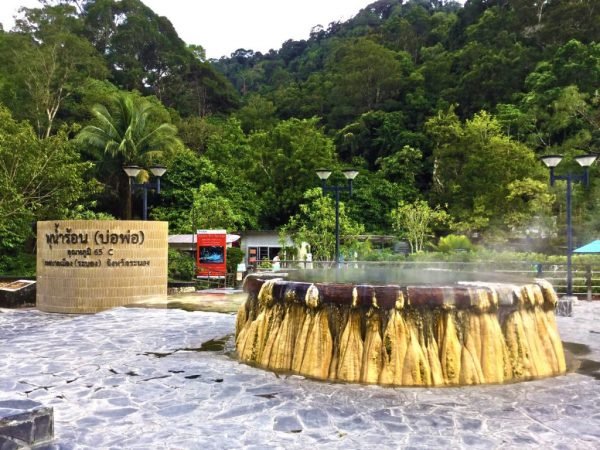 source
Located a few kms out of town. Free and had a few locals dipping and chatting. With several pools at different temperatures, just like Goldie Locks I found my perfect spot of bliss. So fantastic I stayed an extra day just up the hill in the trees.

Ranong to Chumphon
Considering this was my first tour with this bicycle and particular setup, my lack of gears for severe inclines was a bit concerning for this next section as the route is up and over the mountains. Nothing else to do but give it a go. Actually, the trip wasn't nearly as bad as I feared as the road construction allowed me to cycle much of the uphill areas on an unfinished side section of the road. Hats off to unfinished sections of winding roads! Once over the top the road turns into a very comfortable highway. I came across cute girls selling fresh sugar cane juice along the road as well. A beautiful smile is a salve for tired legs.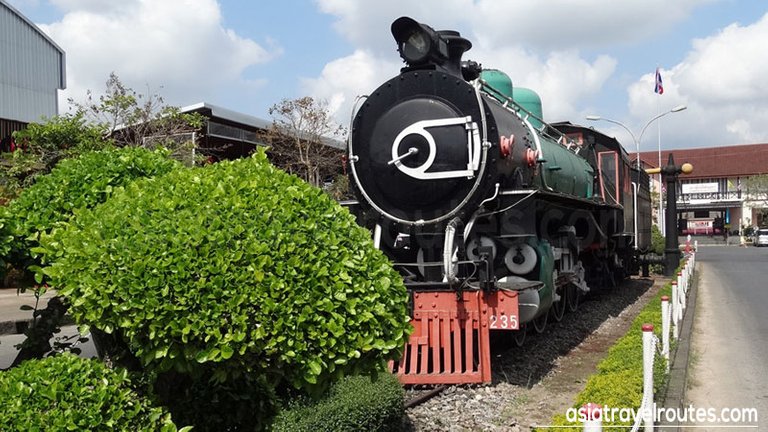 source
After arriving in Chumphon and realizing what a big city I've come into, the train station seemed to be a decent place to rest and consider my options. Only 3 things are necessary after a day of cycling. Shower body and clothes, food, and sleep. The train station offered all 3 of these so along with many other Thai people I slept on a bench just outside the train station. Safety in numbers. In general, Thailand is a safe country. Of course, I locked my bicycle and took very safe care of my valuables. In the morning after eating breakfast at a vegetarian restaurant I was off up the east coast.

Chumpon to Prachuap Kiri Khan
Truthfully, this section is a bit blurry. Head down against headwinds along some nice back roads. Lunch at a little local restaurant that had tofu. Two nights spent in temples. One of which had a funeral which turned into a few drunk guys watching Kung Fu movies at full volume much of the night as their buddy that had passed was a big Kung Fu movie fan. Out of respect I got up and watched some with them. When you get in a groove cycling, the time and scenery roll by almost Zen like.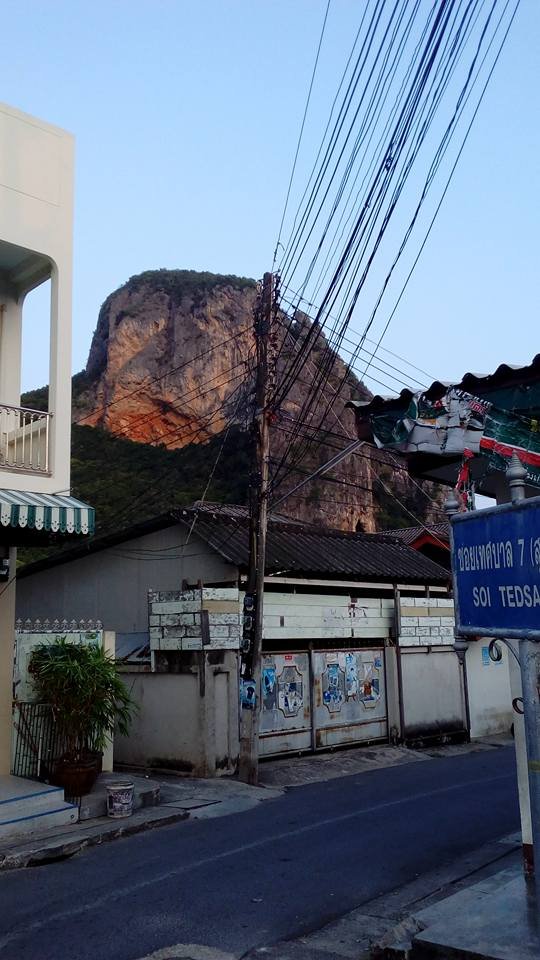 This was the first sight of Prachuap Kiri Khan town for me. I was very happy to reach there as I was hungry and tired and darkness was near. I ended up spending two days and went back to visit again a couple of times for obvious reasons below...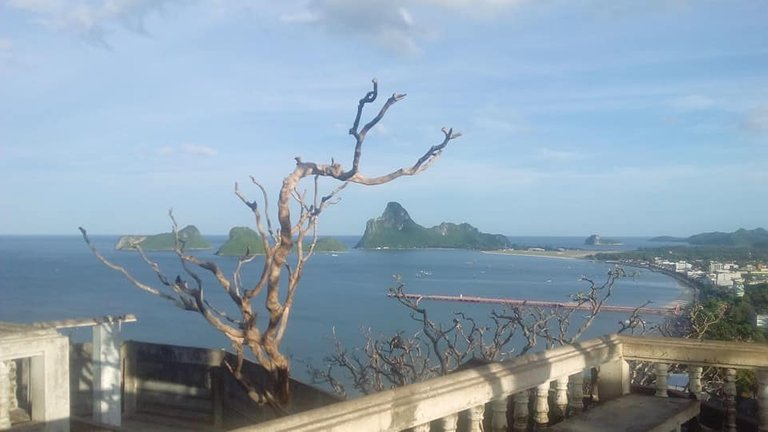 PKK has a few temples atop hills. The most famous one was closed so this one "had to do"... The monkeys are a bit much tho haha. One tried to steal my hat. The southern view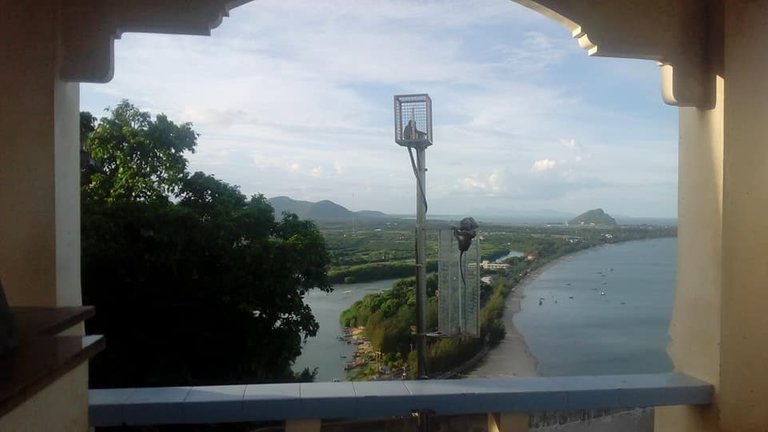 The northern view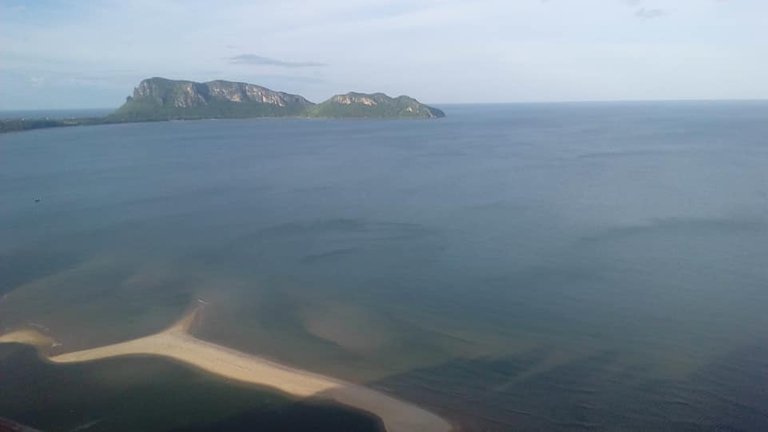 The straight on view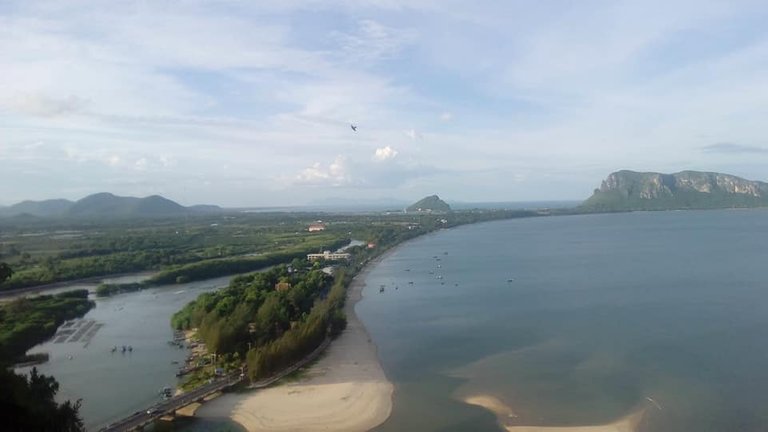 Again the north without the artsy style

PKK is one of those places were beauty speaks for itself. I just clicked the photos. Sunset....

Manao beach in the day time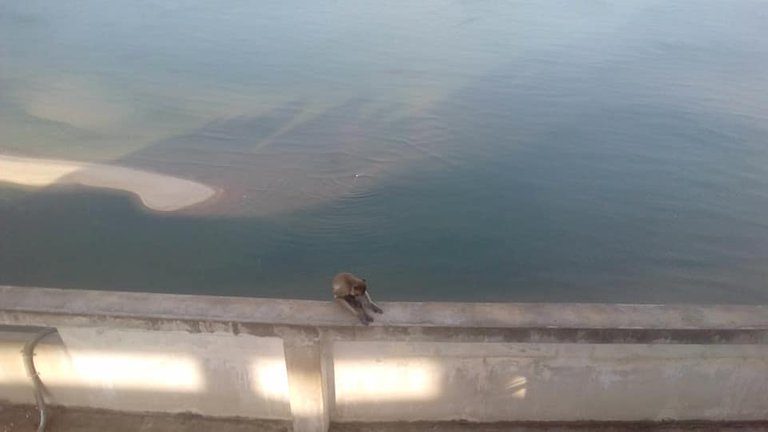 The lone monkey plotting something ;)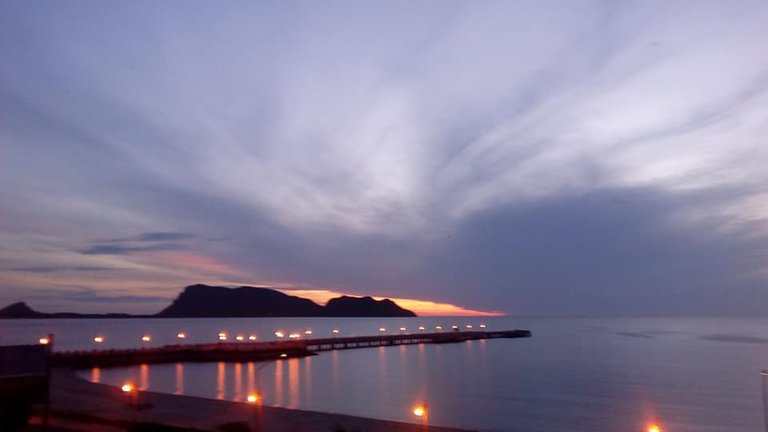 More twilight beauty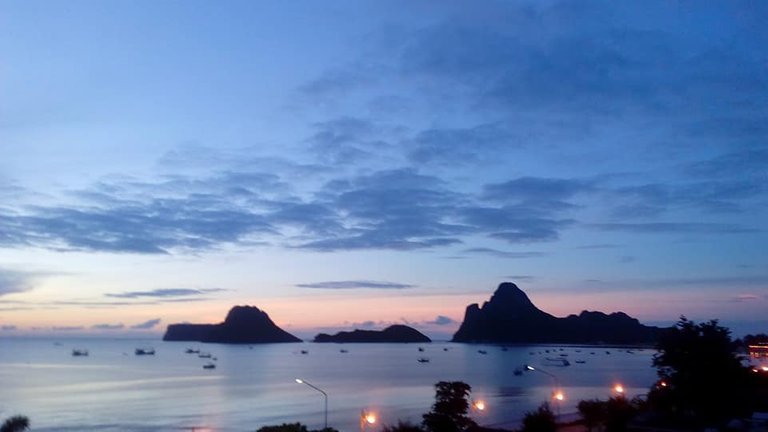 There is a temple atop the biggest hill. I'm still planning to visit...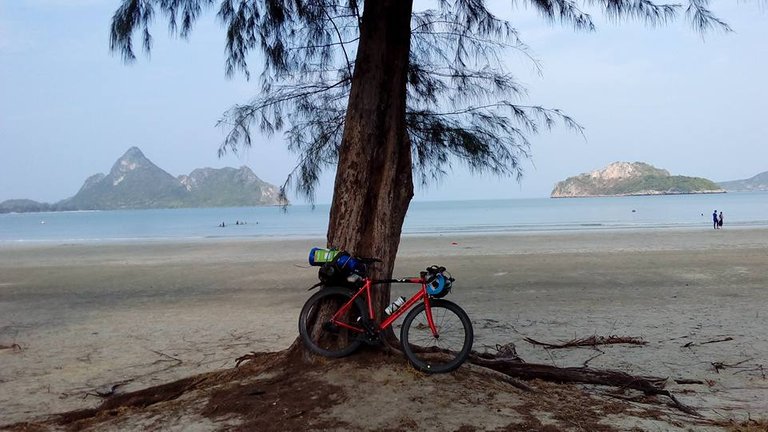 I made it! The green on my bag is a map. I prefer hard maps over trying to look at my phone on the side of road in blinding sun ;) I'm old school haha.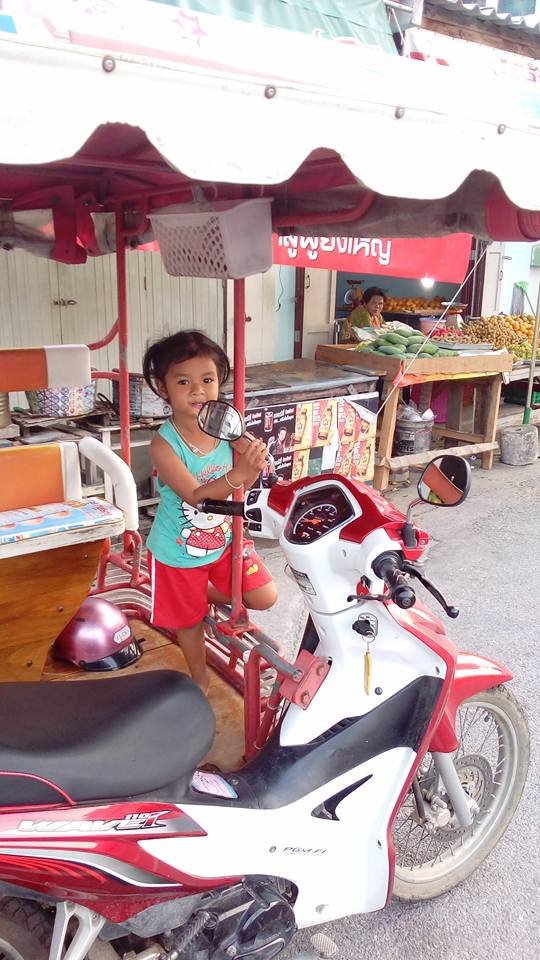 She'll be driving in no time! Just waiting on Dad and ice cream...

Prachuap Kiri Khan to Hua Hin
The best made plans are due to fail. My style of touring has many surprises such as Khao Sam Roi Yot National Park. A wonderful surprise that morning! I'll return there someday with hiking boots. What a spectacular place to just unexpectedly cycle across... The rest of the day was spent cycling to Hua Hin using back roads as much as possible quite successfully. I tried to follow the train tracks. As usual I arrived with no plans besides extending my visa as the expiration date was the next day. After finding immigration, I decided to try sleeping in the temple. In a first for me, the monk denied me.
Cycling around a bit along the coast, I came across an old house with lots of locals coming and going. After asking the locals about sleeping there, a girl came to me. She took me to an old lady that spoke perfect English. We chatted for a short while as she seemed to be ill and in bed. The girl was her caretaker. The old lady welcomed me to hang my hammock by the sea and the girl cooked me a lovely vegetarian meal. I do wonder about this old lady and her story as her house was quite large and next to the Prince's house. The King of Thailand has a royal residence in Hua Hin.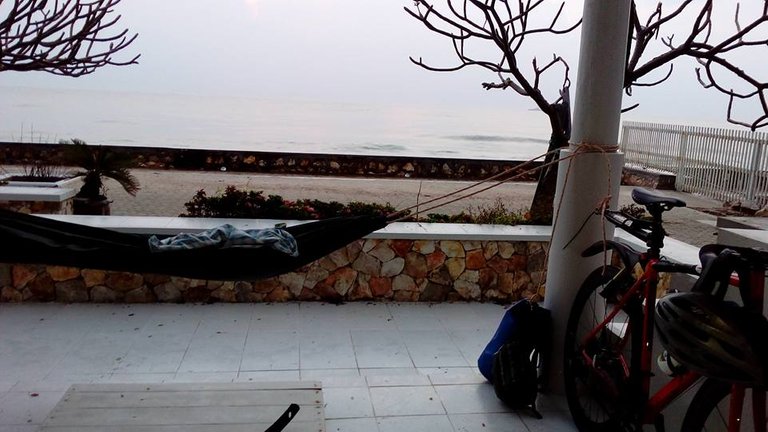 My bed for the night. Just behind that fence is an armed guard for the Royal Family so no concerns with security.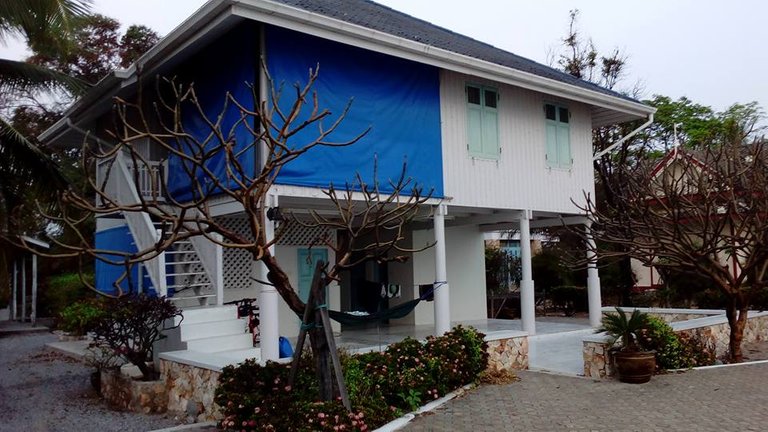 A view of my set up for the night from the beach. The owner kindly allows the locals access to the beach for fishing and clam collection. A very kind woman.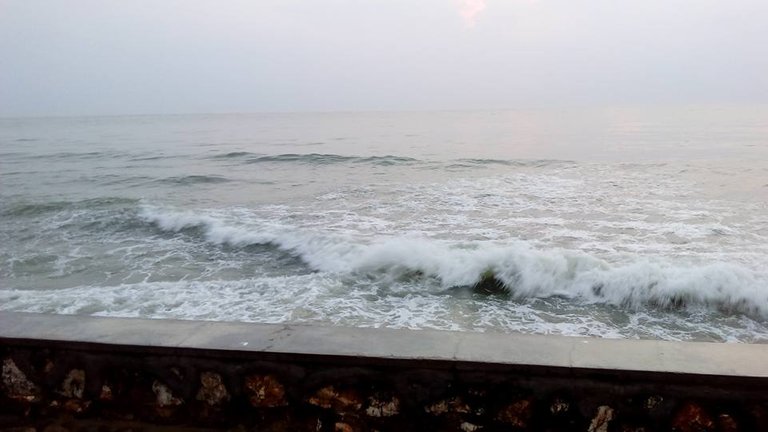 The beach view from my hammock. As its been said just ask you shall receive. If you don't ask you most likely won't receive. They say the same in India.

Immigration
The next day I went to immigration to extend my visa. The officer was quite friendly and asked me for my local address. I told him that I didn't have one and where I had stayed the night before. He was quite amazed and kindly wrote down the address without telling me about the lady. A bit of time and money later and I was off further north towards Bangkok. That's a story for next time!

Thanks for reading and I hope you enjoyed! Please upvote and reblog!