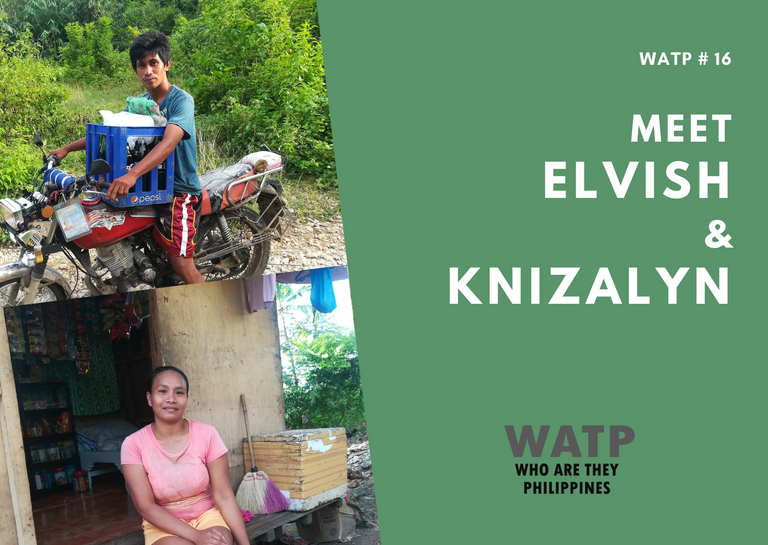 Hello #Hive!
For this 16th edition of #WhoAreTheyPhilippines, and for the first time, we are meeting a couple.
Once again, my trusted scooter took me on the dirt roads of south Cebu. First, I started in Moalboal on a road which I'd missed before. I drove on it going towards the mountain for a while until I reached a dead end. No one had caught my attention so I drove back to the main road and decided to go towards Badian.
A few kilometers later, from the corner of my eye, I saw a road which I had not noticed before. By the time my brain decided to check it out, I was already 100 meters or more passed it. I stopped, made a u-turn and, went for it going up the mountain once again.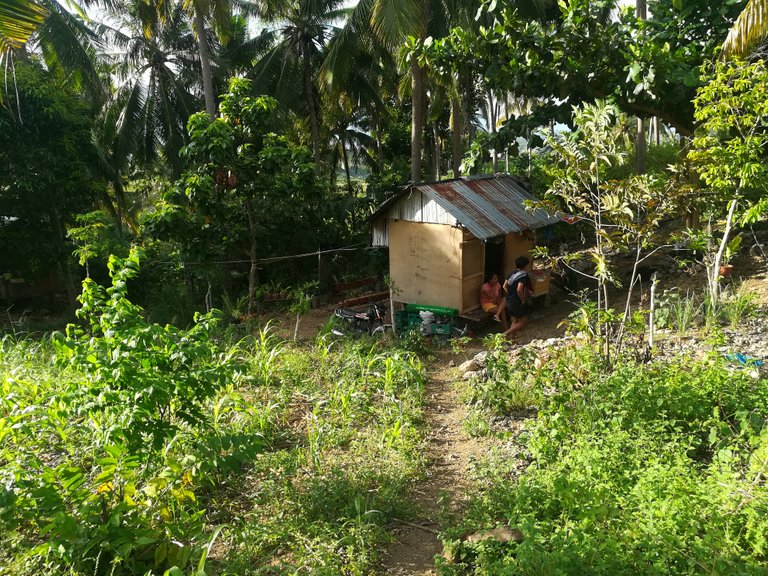 I passed through very small clusters of houses, while the road alternated between concrete and rough path with potholes, rocks, mud, etc... About 3 kilometers from the highway, I noticed a man and a woman close to a tiny house made of plywood.
Seeing them, I felt like I had to stop and talk to them, hoping they would be interested to be my next feature. My worry as usual is to not being able to communicate with them due to my very limited Bisaya language. But that worry went away as soon as the woman told me she spoke a bit of English.
Both of them agreed to be interviewed and for me to take their pictures.
This is how I met Elvish and Knizalyn.
---
Who are Elvish and Knizalyn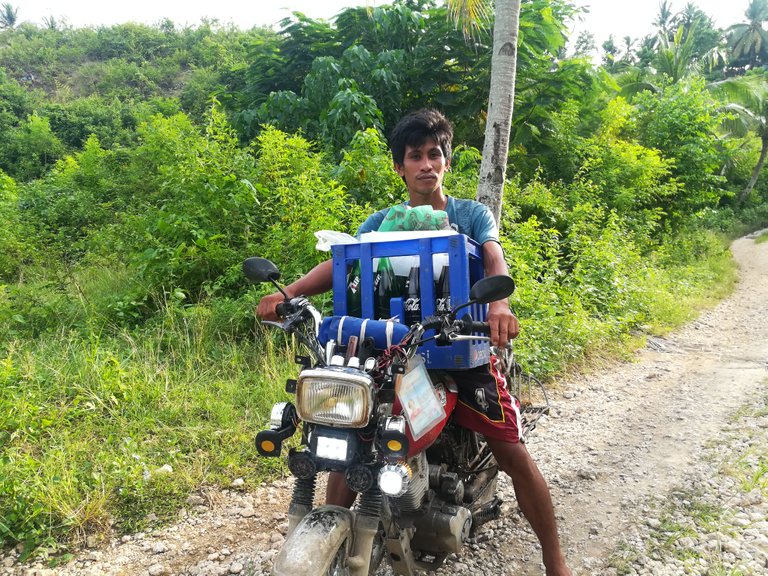 Elvish is a 27-year-old man born and raised in Barangay Sotoon in Badian. Knizalyn is a 29-year-old woman who was born in Butuan City in northern Mindanao. They are not married but they live together since they met 7 years ago. They have 2 children, 1 girl aged 6 and 1 boy aged 4.
The main reason Knizalyn left Mindanao in her early twenties was to find some work in Cebu City. After a few small jobs, she was offered a position in a bakery in Badian. This is where she met Elvish.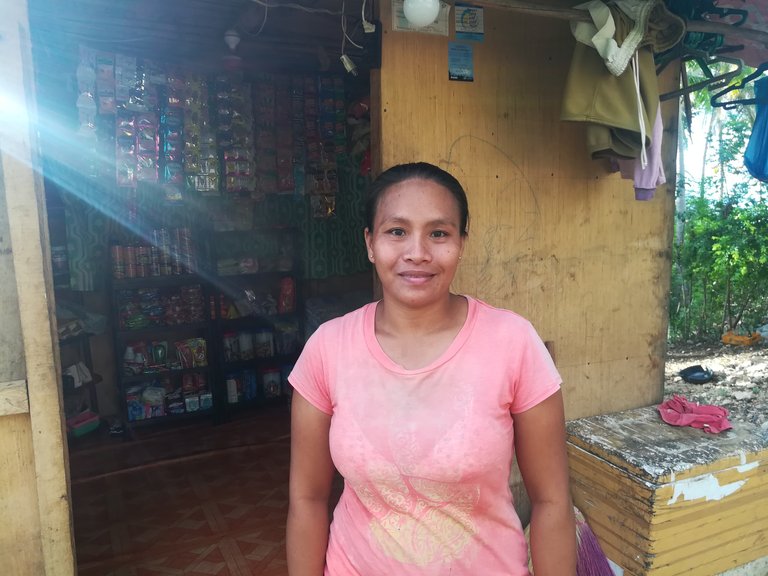 Elvish is working as a habal-habal driver taking passengers from the main road to their house or destination up the mountain, while Knizalyn is a stay at home mum who also operates a small sari-sari store from their house.
Habal-habal is a local dialect for motorcycle taxis or motorcycle "for hire" which means "sitting close to each other". Habal-habal passengers, who usually range from two to three persons, sit behind the driver, close to each other, thus the term.
source
The word sari-sari is Tagalog meaning "variety" or "sundry". Such stores occupy an important economic and social location in a Filipino community and are ubiquitous in neighborhoods and along streets. Sari-sari stores tend to be family-run and privately owned operating within the shopkeeper's residence.
source
Their livelihood has very much been affected by the lockdown and now the restrictions due to covid19. For several months, Elvish was not allowed to work and now he can only take one passenger at a time, instead of 2, thus reducing his income by 2 for the same trips. At the same time, Knizalyn saw her number of customers (mostly neighbors and family) dwindle as everyone tries to be much more careful with their expenses and avoiding unnecessary ones. Their daily income is only around php200 (USD 4.00).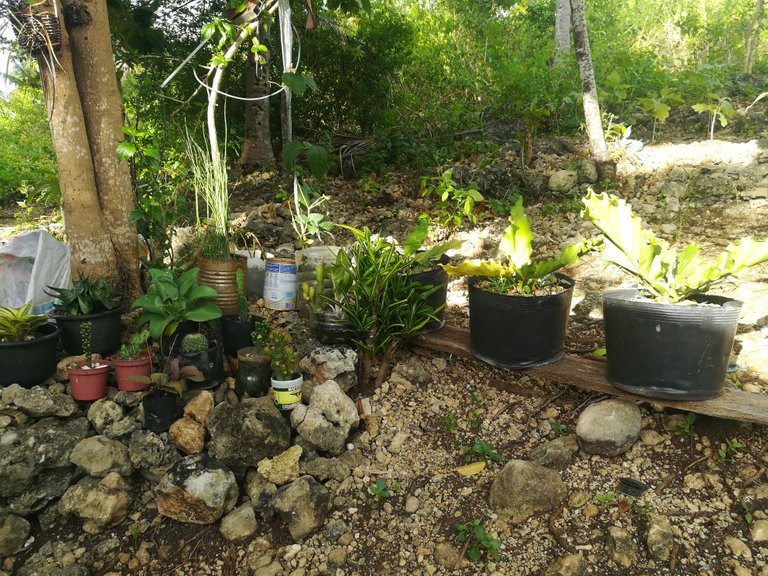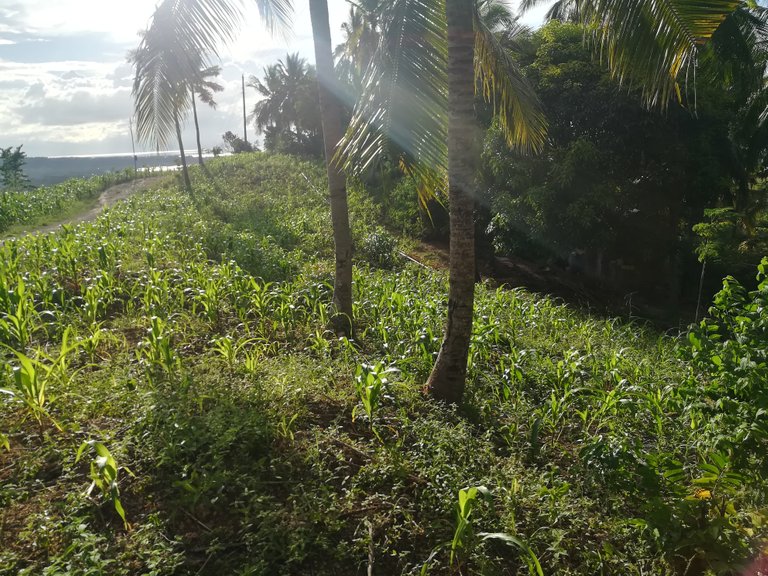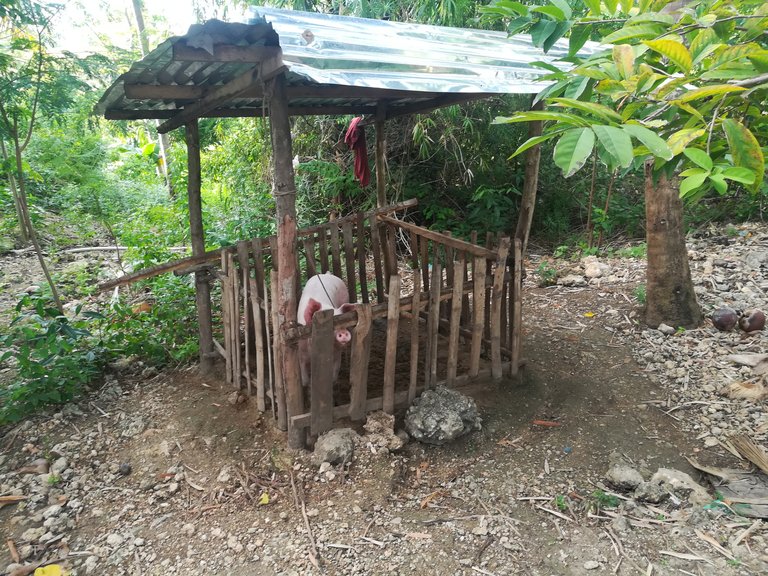 During the months of lockdown, they survived thanks to Elvish's sister who provided them with some basic necessities.
When she is not attending to her sari-sari store or taking care of her kids and home-schooling them, Knizalyn likes to spend some time doing a bit of gardening or farming. She grows corn and has a small garden with a few vegetables such as okras (ladies fingers) and aubergines. She also raises a pig and a goat.
Elvish on the other hand prefers spending time with his friends playing volley-ball.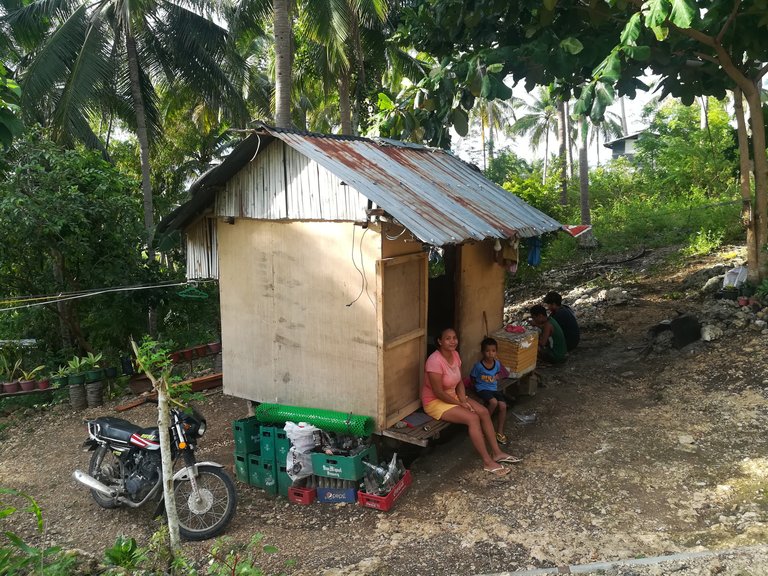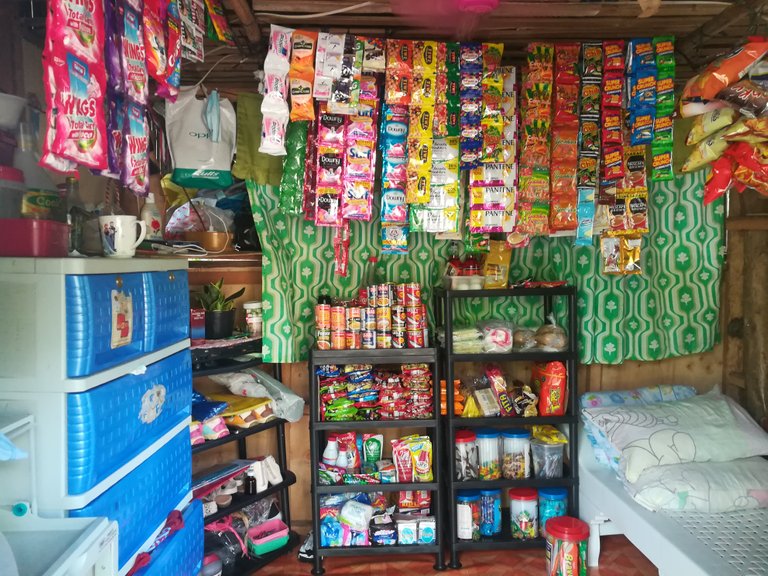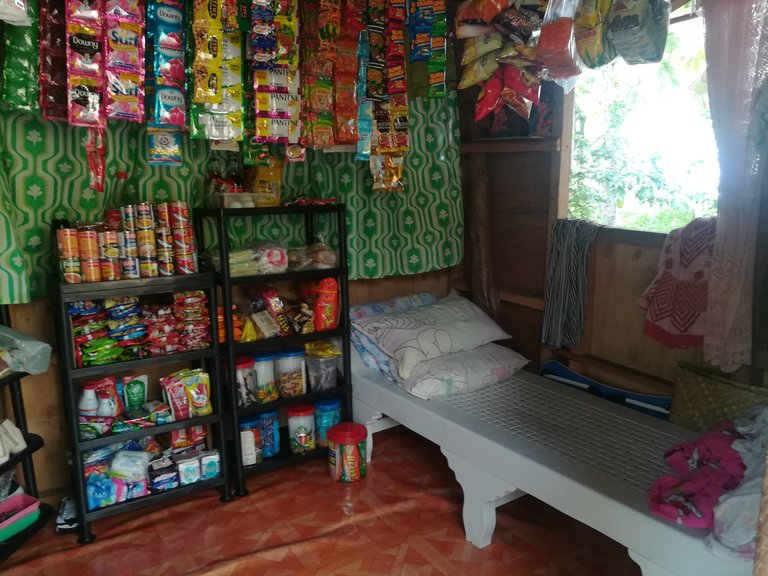 When I asked them what their dream was, both answer the same thing: "have a bigger and nicer house". As you can see in the picture, it is very basic and small. Imagine, 2 adults and 2 kids sleep in that tiny space.
They do have electricity thanks to their neighbor who is sharing his with them, but they do not have running water. Everyday Knizalyn has to go for a 15-20 minute walk to fetch some.
Even though life can be challenging for them, especially with the current pandemic conditions, they draw their happiness being together as a family. Knizalyn, however, wishes she could see her own family from Mindanao much more often. The last time was 2016. She's however able to catch up once in a while with a phone call.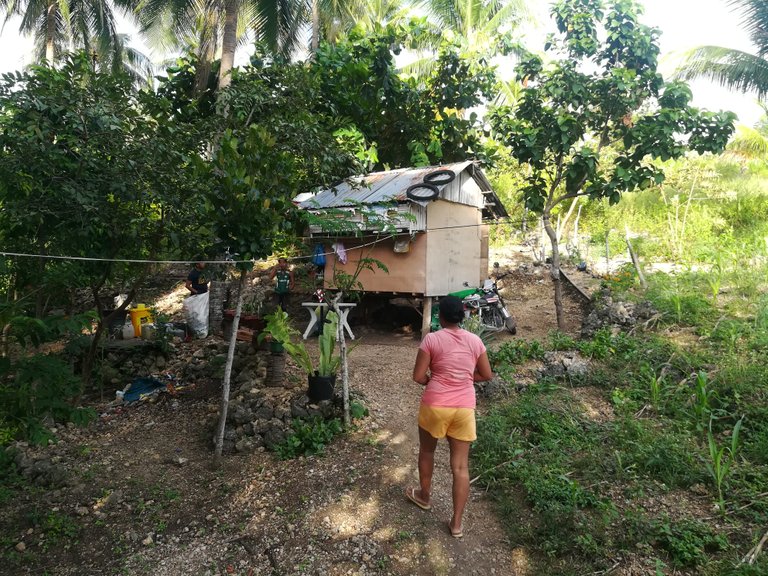 This is it for Elvish & Knizalyn, our couple's feature. While I was interviewing them, Elvish had to go get some bottles of soft drinks for his neighbor. As it was taking him a while to come back I decided to leave and so I wasn't able to take a picture of both of them together. I am sorry about this.
As I was driving back to the main road I was able to take his picture with his motorcycle and his load.
To contribute to their reward, please upvote this post and share it with your followers by reblogging it.
Thank you all again for your support and see you next week for another feature.
---
#WhoAreTheyPhilippines is a project which aims at sharing Hive cryptocurrency rewards with Filipinos. Every week a person within the Philippines is randomly selected. Our interviewer asks him/her some questions and takes a few pictures before writing a feature and posting it on the Hive PH Community. After 7 days, when the author reward can be claimed, the HBD payout amount along with some contributions from fellow Hivers are converted to the local currency (PHP). Our interviewer then makes his way back to this person and hands over the total amount to him/her.
We are very thankful to all of you for your support, upvotes and contributions. We are also glad this initiative is well received.
---
Check out the previous editions here:
WATP #1 - Ernesto The BladeSmith and Ernesto's HBD Reward
WATP #2 - Marito The Trisikad Driver
WATP #3 - Pampilo The Vulcanizer
WATP #4 - Virgilia The Sari-sari Store Owner
WATP #5 - Eliza The Plant Seller
WATP #6 - Kris The Street Food Seller
WATP #7 - Claudia & Rosalina The Homemakers
WATP #8 - Trinidad The laundrywoman
WATP #9 - Alfredo The Retired Fisherman
WATP #10 - Mark The Construction Worker
WATP #11 - Bitiliana the Malunggay and Lemongrass Seller
WATP #12 - Alexous the Fisherman
WATP #13 - Arjay the Buko Vendor
WATP #14 - Lynmae the Street Food Seller
WATP #15 - Jaynelyn the Stay at Home Mum