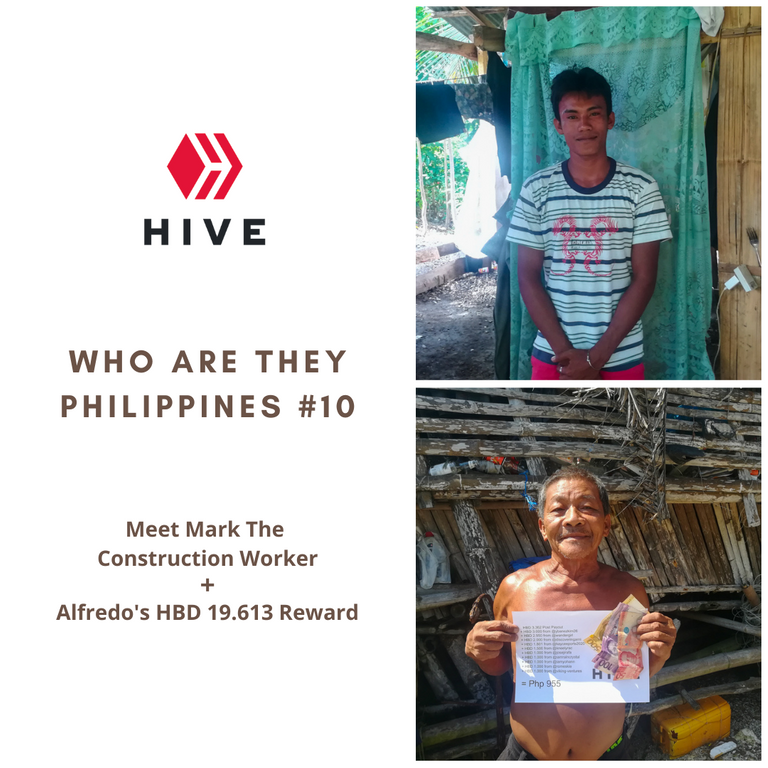 Hello #Hive,
A week has passed since the last edition of #WhoAreTheyPhilippines and it is now time for edition #10.
Today, we are meeting Mark, the construction worker.
---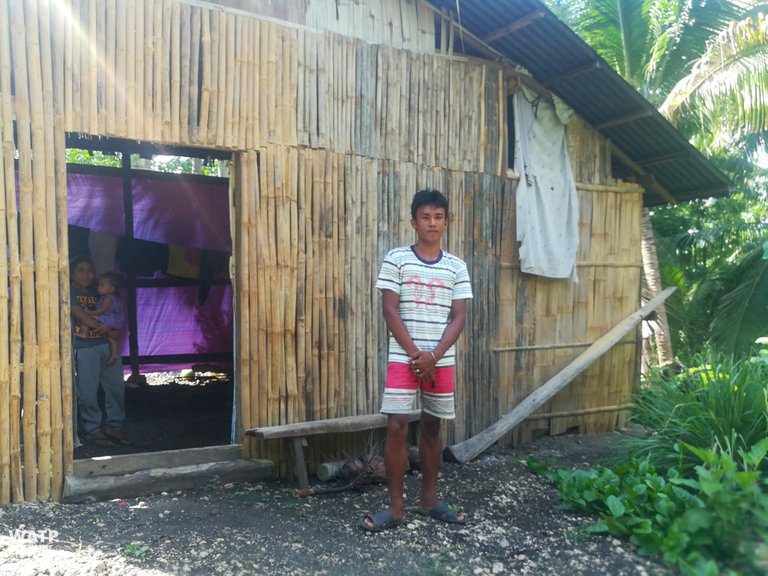 Just like last week, my first thought yesterday as I started my scooter ride to look for the next #WATP feature, was to go to Dumanjug. The plan was to drive around the town or its surrounding hoping to find someone who felt right.
I ended up driving almost every street of the town covering more than 50km. Yet no one caught my attention. It's like I'm not meant to find someone from this town yet. But I won't give up and will try again next week or the succeeding ones.
On my way back towards Moalboal, and as I was crossing the town of Alcantara, I decided to take one of the roads going up towards the mountains.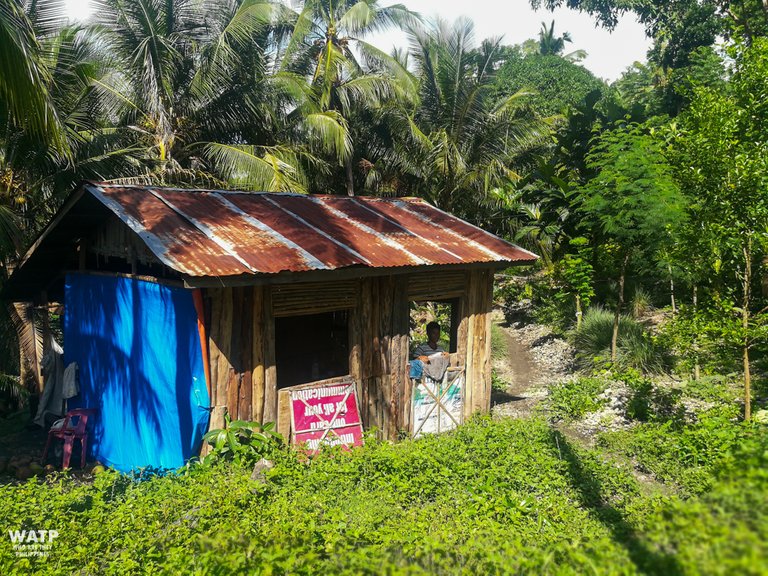 Once again, I drove for quite a while turning left here, right there, straight ahead, going up and down on concrete roads, dirt roads, etc... until I reached a dead end. As I was making a u-turn, thinking that it was not the day for a new subject, I noticed a few people inside a very rudimentary house. They were staring at me and a young man looking through the window opening caught my attention. I stopped and asked him if he spoke English, to which he replied "a little bit".
I turned off the scooter's engine and walked to the house. This is how I met Mark and his family.
With my broken Tagalog and some English, I explained the reason for my being there and I also asked him if he would agree to be #WATP's next feature. He agreed and invited me inside so I could sit down and start the interview.
One of the first questions I asked was "where are we here?". It turns out that I had left Alcantara already and I was in the upper areas of Moalboal.
Who is Mark?
Mark is a 23 year old man who was born and raised in Dumanjug until his seventh birthday. After that his family moved to Barangay Lanao (upper) in Moalboal. His father is from Dumanjug but his mother from Moalboal and in 2004 they decided to relocate close to her family. He has 5 sisters and 2 brothers.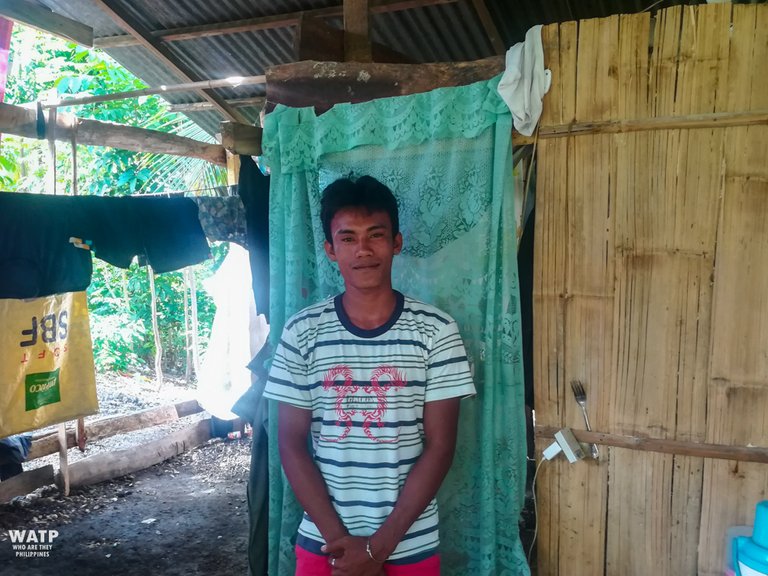 When I stepped inside their house, I was also greeted by Mark's partner, Marielle. They are not married yet but have a 7 months old daughter together, Mary Mae. A few minutes later, Gloria, Mark's mother joined us.
Mark did most of his schooling in Moalboal but only finished high school. His favorite subject was maths. After that, he started working odd jobs, mostly helping on available construction sites in the area. That was until the start of the covid19 pandemic. He told me that since then, he hasn't been able to find any work.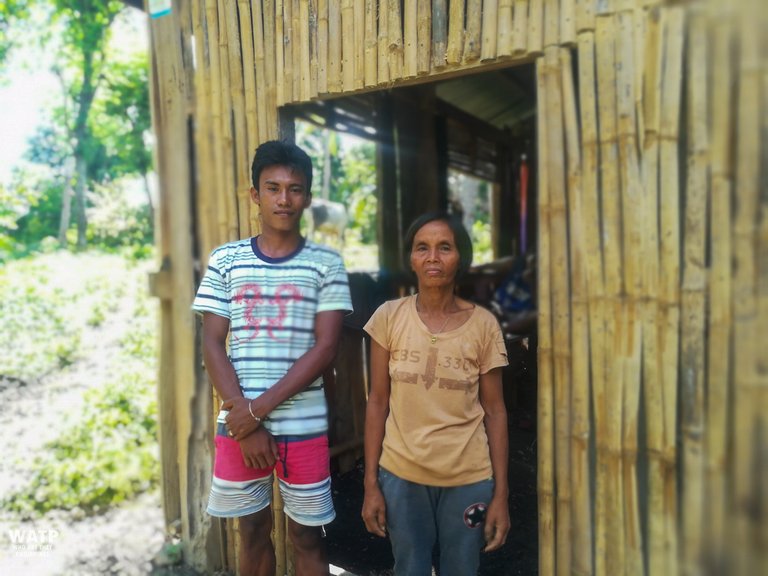 Mark and his mom, Gloria
Instead, he's been helping his family make coconut oil by opening coconuts and removing the meat from them. He's also doing a bit of farming, growing some corn for their own consumption.
The current situation is probably the reason why his dream at the moment is for his whole family to have steady jobs.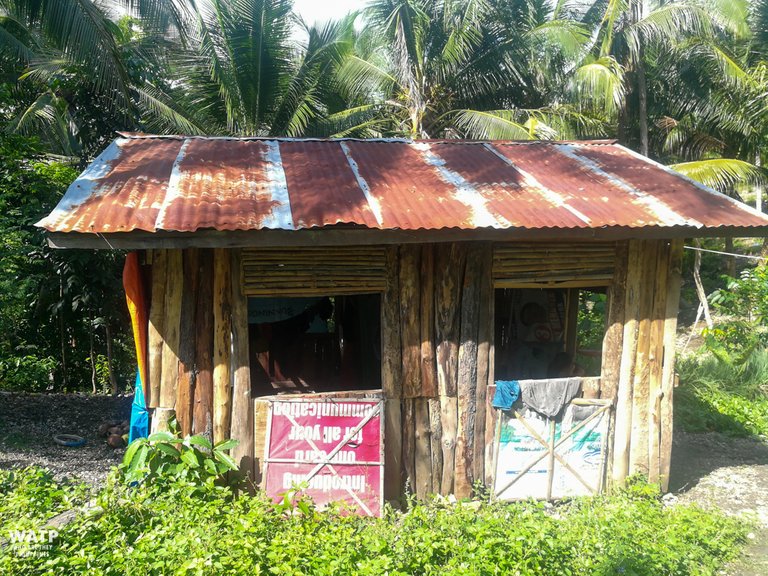 On his spare time, he enjoys playing sports such as basketball or volleyball with his friends, but spending time with his family is what makes him happy.
The amount which I will give to Mark next week will depend on the outcome of this post as well as the contributions from our generous supporters, but since it has been decided that each featured person would receive a minimum of PHP500, I asked him what this amount meant for him and what he would do with it.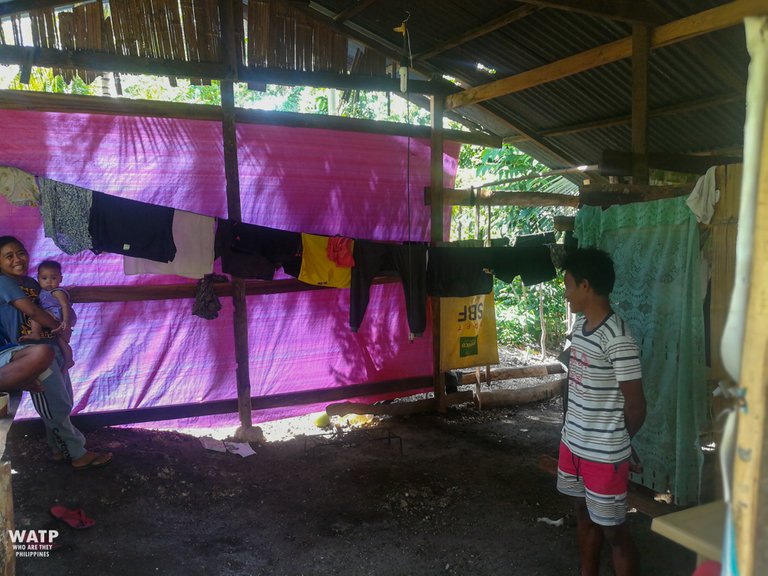 Inside Mark, Marielle and Mary Mae's home
His daily salary when doing construction job is PHP300 so it would be the equivalent of about a day and half of work. He will be using this money to provide food for himself and his wife as well as purchase all the necessities for his baby. Should there be some extra, he would use it to improve their house. As you can see in the picture above, it is very rudimentary.
You would think that being a construction worker, he would have a better setup than what you can see, but the priority whenever he receives some salary is for food and milk for Mary Mae.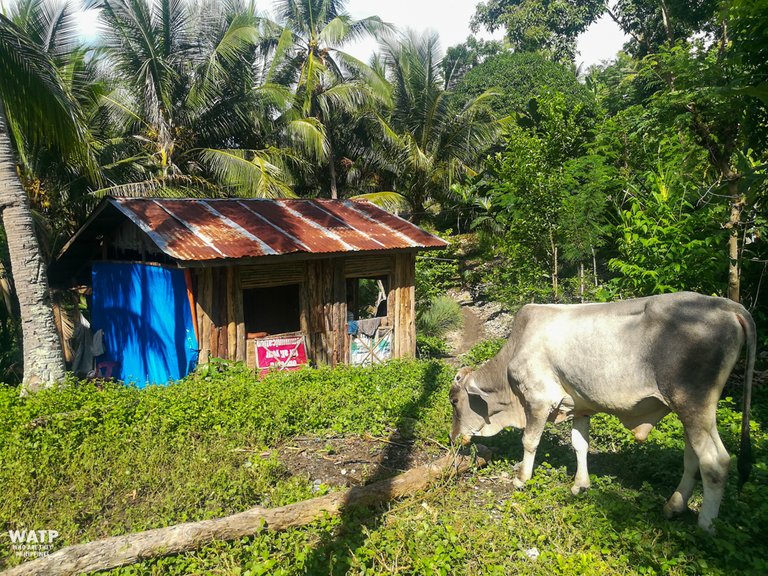 This is it for Mark's features. To contribute to his reward, please upvote this post and share it with your followers by reblogging it.
Thank you all again for your support and see you next week for another feature as well as Mark's reward.
---
Time for Alfredo's HBD Reward
Alfredo was the feature of WATP #9. The author reward came in this morning.

So here is the breakdown for his reward:
   HBD 3.362 from post payout
+ HBD 3.000 from @ybanezkim26
+ HBD 2.950 from @wandergirl
+ HBD 2.000 from @discoveringarni
+ HBD 1.801 from @kayceeports2020
+ HBD 1.500 from @kneelyrac
+ HBD 1.000 from @viking-ventures
+ HBD 1.000 from @josejirafa
+ HBD 1.000 from @iamraincrystal
+ HBD 1.000 from @iamyohann
+ HBD 1.000 from @romeskie
= HBD 19.613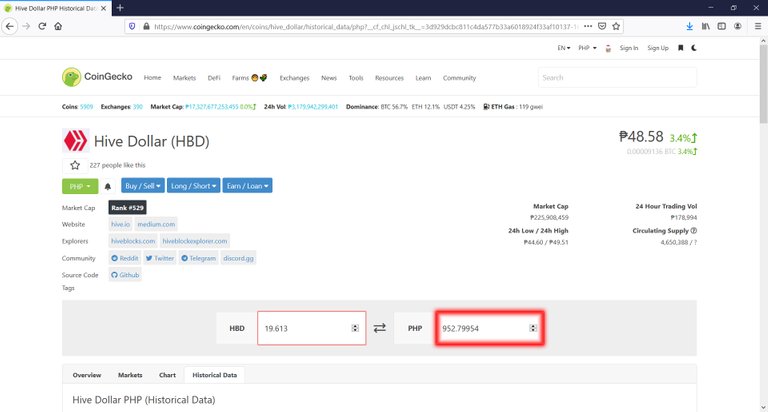 This amount converted into the local currency is PHP 952.80 so let's round it up to PHP 955 to make it easier.
Here is the picture of Alfredo receiving his reward. He was very thankful and said he would use it for food mostly.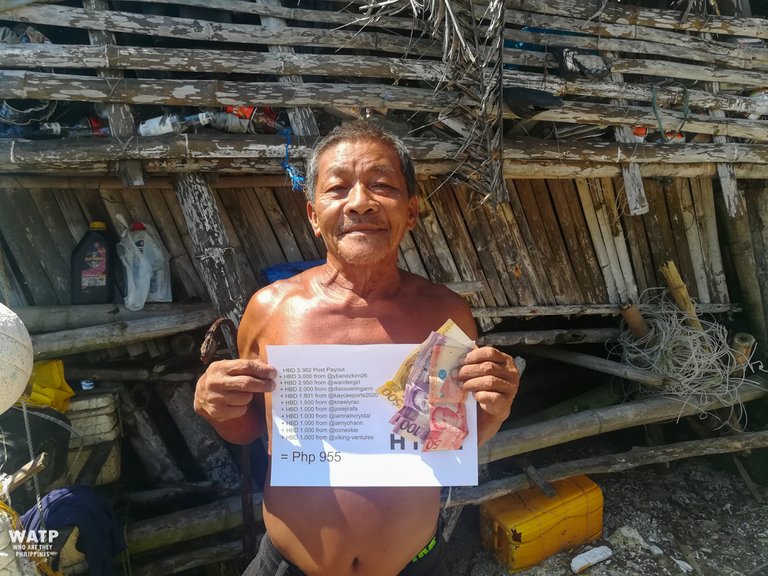 Thank you to everyone who participated to her reward and especially the above mentioned persons for their contributions.
---
#WhoAreTheyPhilippines is a weekly project where I randomly select a person in the area where I live or work. I interview that person, take a few pictures and then post about him/her on the Hive PH Community. After 7 days, when the author reward can be claimed, I convert the whole HBD amount to the local currency (PHP) and hand it over to him/her along with some contributions from some of you.
I am very thankful to all of you for your support, upvotes and contributions. I am glad this initiative is well received.
---
Check out the previous editions here:
WATP #1 - Ernesto The BladeSmith and Ernesto's HBD Reward
WATP #2 - Marito The Trisikad Driver
WATP #3 - Pampilo The Vulcanizer
WATP #4 - Virgilia The Sari-sari Store Owner
WATP #5 - Eliza The Plant Seller
WATP #6 - Kris The Street Food Seller
WATP #7 - Claudia & Rosalina The Homemakers
WATP #8 - Trinidad The laundrywoman
WATP #9 - Alfredo The Retired Fisherman
---
Status on the current contributions: