New Year Traditions and Hive Power Up Day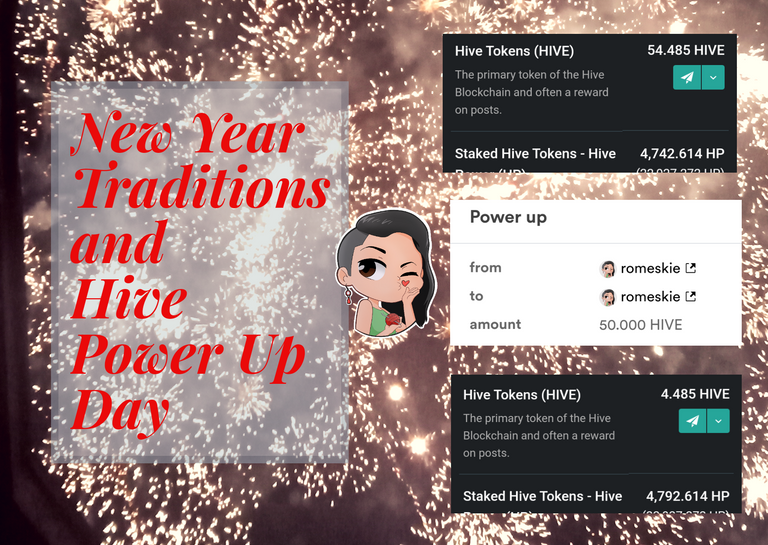 How was New Year's celebration everybody? Here in the Philippines, we celebrate it in the most superstitious way ever. Back in my youth I remember the rituals my parents do before we have our Media Noche.
12 round fruits
This is the most common tradition that almost every household observes. There should be 12 different kinds of round fruits on the table by midnight. It should be round to represent coins and 12 to represent the months of the year.
My mom would hang 12 grapes at the door every NYE too. You know it, because round and 12 months, yes.
Then there's the pineapple centerpiece. People would put the entire pineapple on the table with thr crown still on it. When I was tasked to buy fruits back in the day, a pineapple vendor gave me the luckiest one. She said it's because the crown was completely upright and full. It was difficult to carry because it kept poking me on the way but my mom was happy about the lucky fruit so nevermind the scratches it made on my leg.
No chicken on the meal
It was because Filipino people wanted to avoid the "isang kahig, isang tuka" kind of life. I like chicken a lot so when I grew up and was the one in charge of the media noche menu, chicken is finally included.
Biko
Or any food that has a sticky texture is good. My mom says it is so that the family will stick together thoughout the year. I don't really think our togetherness depended highly on sticky rice. But her biko is to die for so I really look forward to her media noche biko.
It's all about the money
I've seen this tradition go extreme every year. Back in the day, my mom would make sure me and my siblings wear pants that has deep pockets on new year's eve. She would then fill it up coins. This is for so many reasons. She believes that in doing this, our pockets would always be full throughput the year. Secondly, we have the tradition to jump three times when the clock strikes 12. This was problematic back then because clocks are not synced with the internet so there are instances when we jump early or late. It's exciting though for a child. And the third reason is so that the coins would make noises as we jump. As we grew, the coins became bills on our wallets.
These past few years I've seen people doing other stuff like planting money on rice, or making money flags pinned on something like a half cabbage maybe and displayed on the table. Each year it's something different, it has become amusing to me.
loud noises and bright fireworks
I was told this was to drive all the bad spirits away or something. I'm not really sure but I like the view of my mom having fun with the old kitchenwares, just hitting them with the laddle. Me and my siblings watch as the adults go crazy shouting, lighting fireworks displays and some firecrackers.
When I became a mom, things changed. My daughter doesn't like the loud noises when she was a baby so we go to hotels on her first few new years. I kinda liked it too. This year though we were unable to book a hotel so she had a full experience of all the loud noises from my inlaws' neighbors.
The morning after
After that late night celebration, everyone is either too tired or too hungover to do anything. I guess this is why my mom prohibits cleaning or sweeping on new year's day. When I was young this was okay for me. One more day of less chores. Lol.
Making/starting my own traditions
I am pretty sure a lot of people think the traditions our parents started are either too much, too extreme, and a little obsolete. Of course there are some that are fun to keep but definitely a lot of these traditions has to go.
There's nothing concrete my husband and I has started yet but I got my own new tradition right here. Powering up on New Year's day!
Almost all of the traditions circled around wishing and hoping that lady luck would side with us when it comes to financial stability. But luck only favors the prepared. And by this time, we should all know better than to hold on to these extravaggant traditions, and then realize immedieately the morning after that we have spent too much energy and money trying to wish for more money. Luck has very little to do with this though.
Okay. This may be just me. I adore how my mom, mom in law, and everybody else lovingly prepare the dinner that the entire family shared and enjoyed together. And I really appreciate it. I just think that it's a bit too much. This might be a very unpopular opinion but then again, it's just me.
Anyways, no matter how each of us celebrated the end of an awful yet eye-opening year and the start of the new year, I wish everyone was with their loved ones. After what we've been through last year, I hope we learned the valuable lessons and face the new year with an improved outlook on things.
And oh, happy power up day, Hive! To prosperity and beyond!

---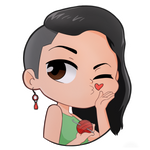 @romeskie is a full-time stay at home mom juggling homeschooling, crocheting, and homemaking. A Business Administration graduate with a major in Marketing who ended up in the contact center industry, on the frontlines, climbing her way up to Workforce Management where she found her passion in real-time analysis and management. A once self-proclaimed careerwoman who soon realized homemaking was her real calling. Her passion varies from reading, writing, photography, and most of all, crocheting.
Connect with her through her Facebook Page: The Leftie Crocheter and on Instagram. Feel free to subscribe to her Youtube Channel: The Leftie Crocheter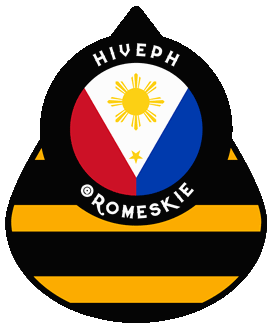 Big thanks to @bearone for my Hive PH badge.
---
---