This is my 5th Philippine street photography and I decided to share it with #hiveph, the Filipino Community on #hive. I am a photo enthusiast and been with some major Philippine events. But what I will share with you are street photos that I took mostly when I go out. I will show you two stores that Filipinos love to go, the bakery to buy pandesal in the morning and the rice retail store.
---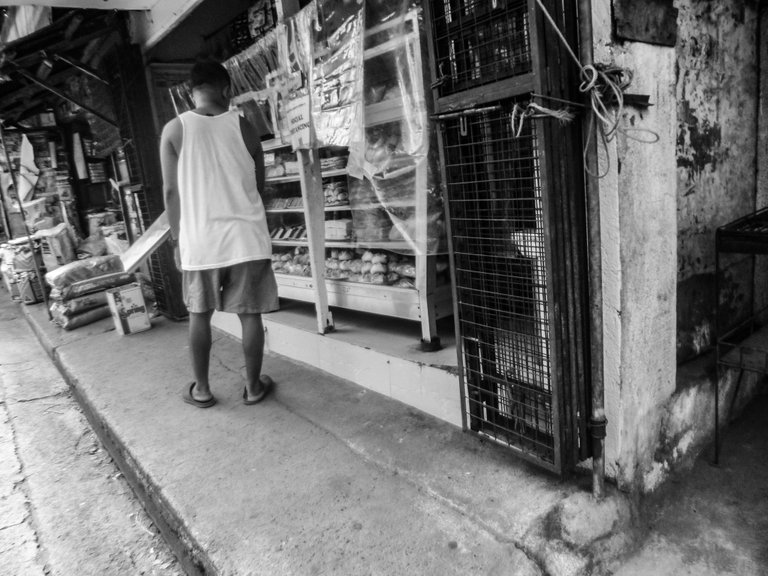 In the Philippines we call this bakery "PANADERYA". In the morning, Filipinos come to this place to buy their favorite "HOT PANDESAL". Pandesal is a soft bread that is very tasty when eaten hot. Sometimes, we put STAR margarine as spread, "PAMPATANGKAD DAW". There were times when there were no margarine we used Condense Milk, "Wala pa ring tatalo sa Alaska, Its a Liberty condense milk".
In the photo above, the man was buying his favorite PANDESAL. He wanted to bring the bread to his two daughters who were waiting for his return. He was also buying a retail coffee stick, he said he's a coffee lover. The bakery staff was very accommodating and the man was happy to buy his favorite bread here. He's already a SUKI. After the man bought his coffee and bread, he bid goodbye and see you tomorrow dialogue to the beautiful ladies inside.
I came to this place to buy, cheese pandesal. It was a bigger pandesal with cheese spread inside. And I also bought my wife's favorite bread, the "spanish bread".
---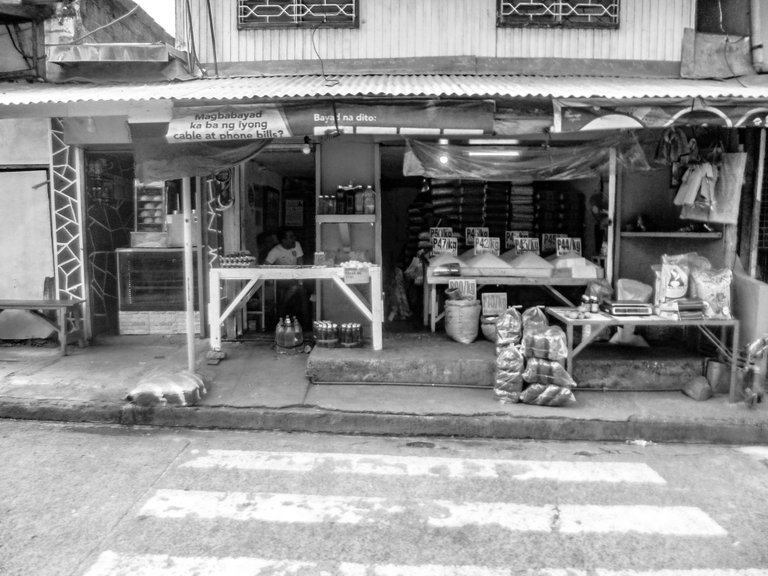 This is the rice retailer near the market. Almost all rice products can be bought here. Since we were a regular customer, the owner of the store already knew what were the rice we needed. They always greeted us with happy smile and a very loud good morning. Aside from rice, we also buy cooking oil, eggs and charcoal here. When we went to the market our last stop was here because in front of this store was the tricycle terminal.
Rice is the staple food of every Filipino family. If a Pinoy won't eat rice for a day, the day won't be complete. Filipinos were known for doing hard labor and for them to have needed energy for a day, they needed to eat rice. The energy it brought to a farmer, fisherman or a laborer's body is greater than eating bread. That's why rice is very important in every Filipino's table. Filipinos can eat without delicious dishes, just rice and soy sauce or rice and sugar or rice and coffee. Have you eaten such thing before? There are many Filipinos until now eat such food. Rice and anything paired to it.
That is the reason why rice retailer won't have a zero sales for a day. Every Filipinos eat rice every single day. Featuring this retailer in my blog is a proud thing to do. They make our life easier. Thanks to them.

These pictures are mine using Panasonic Lumix DMC-FH6 camera. Edited using Photoshop Lightroom.
The Photohiver


You Can Now Join Hive. Click Here