Hello everybody,
This is my Sunset snapped in 2015 in Singapore.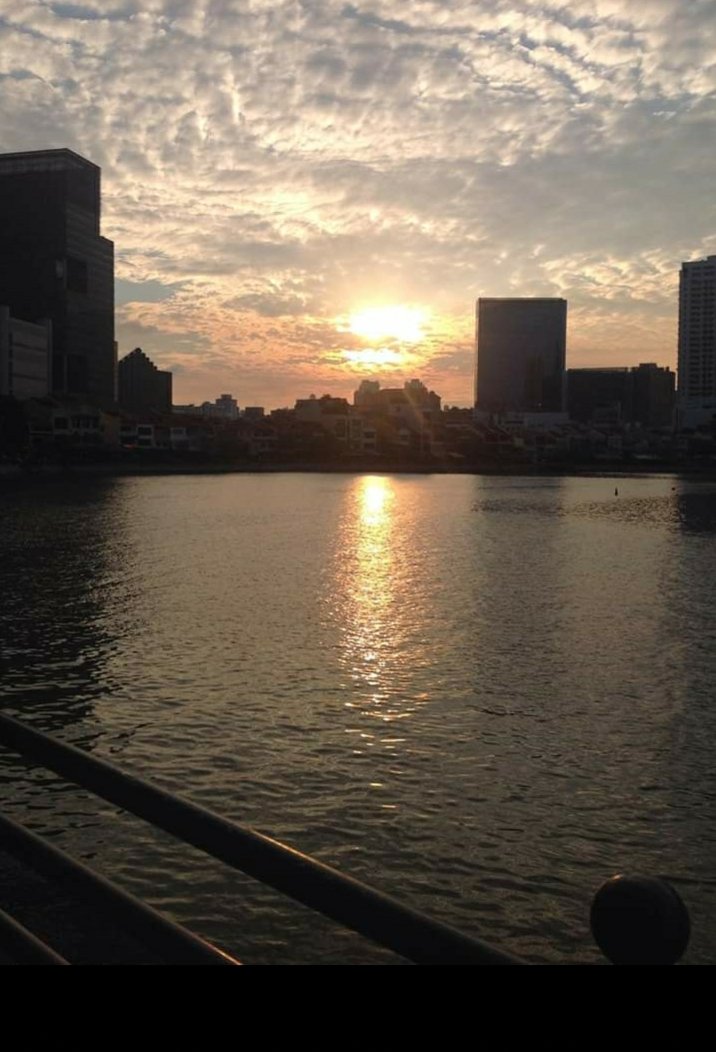 In my 2 months vacation in Singapore, my daughter's day off was spent tour guiding me all over Singapore. On this day, together with my two granddaughters who were studying there, we visited Fuller Hotel and the vicinity.
May you like my Sunset Memoir. Thankful I found it saved in one of my fb album in only me can view.
Thanks for passing by...