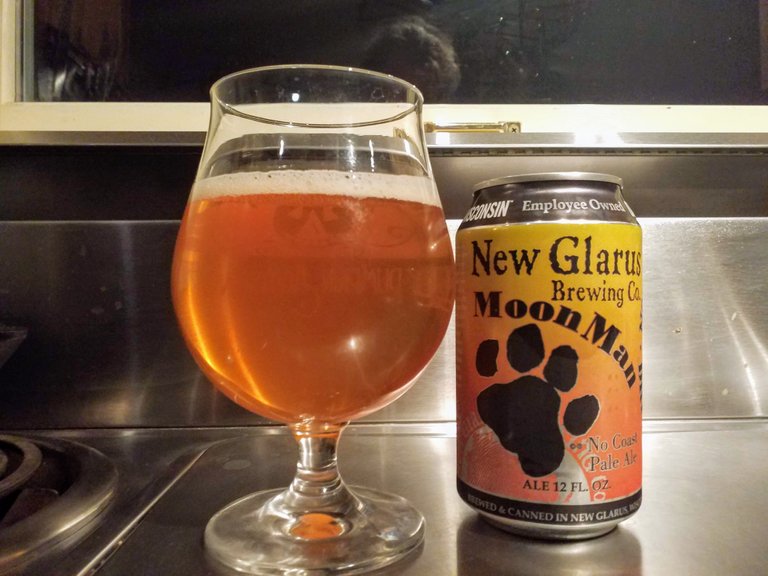 Yum, yum, what do we have here? I've mentioned Moon Man on Hive previously in other posts but decided to finally write up a brief article for #beersaturday. It's a good one and available for distribution only in the state of Wisconsin.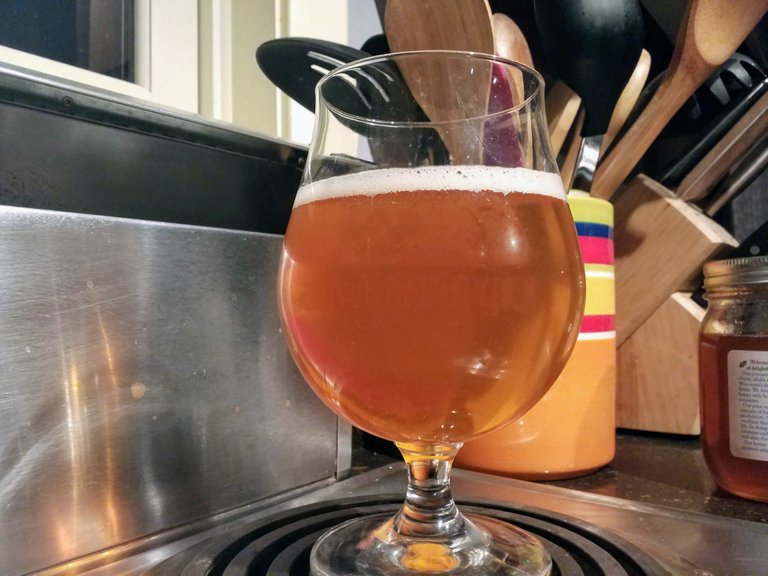 Why does New Glarus only distribute in the state of Wisconsin? Well, as the story goes, when the brewery was growing, they pushed their house beer Spotted Cow in large markets like Chicago and Minneapolis/St. Paul. The beer sold extremely well, but it left Wisconsinite shelves and refrigerators empty. So the company decided to refocus its mission statement, business plan, and focus on distribution and supply exclusively to Wisconsin. Who cares about Chicago anyways (just kidding, but not really...you guys got a World Series).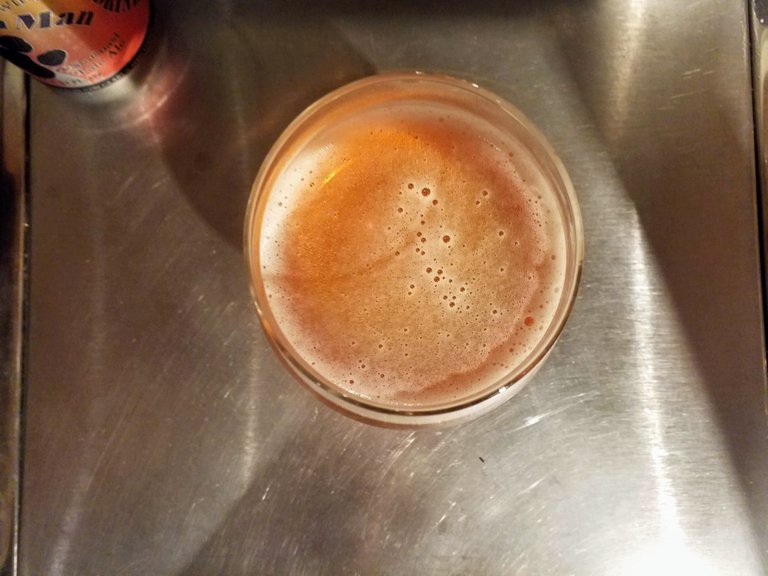 Moon Man is one of my favorites. It's not over the top on hops, alcohol, or even flavor. It's a solid session/house beer for me and most of my friends. It comes in at 5% ABV, is slightly filtered, and despite carrying a 5 hop bill, doesn't blow your nose off with bitterness and onion scents. It's also a great beer to enjoy while eating pizza.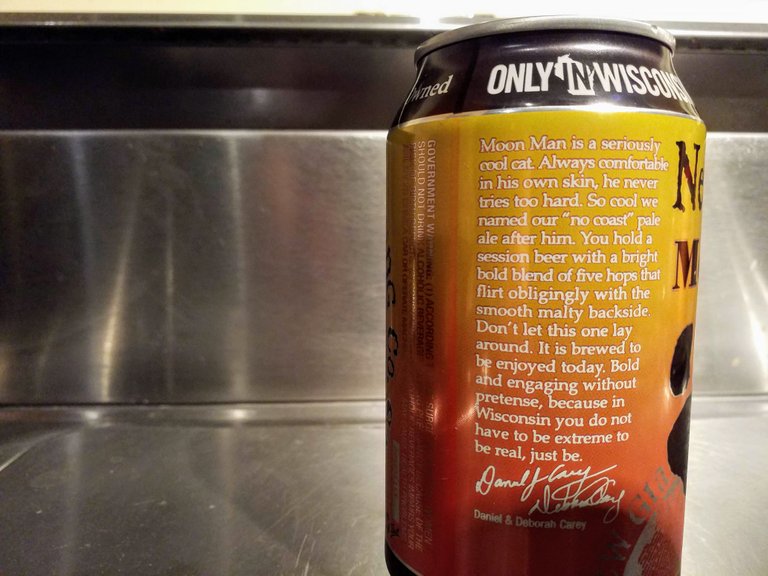 Untappd has some 98k check-ins with a mean score of 3.83. I think that is very fair; I give it a 4.0, but only because I'm biased.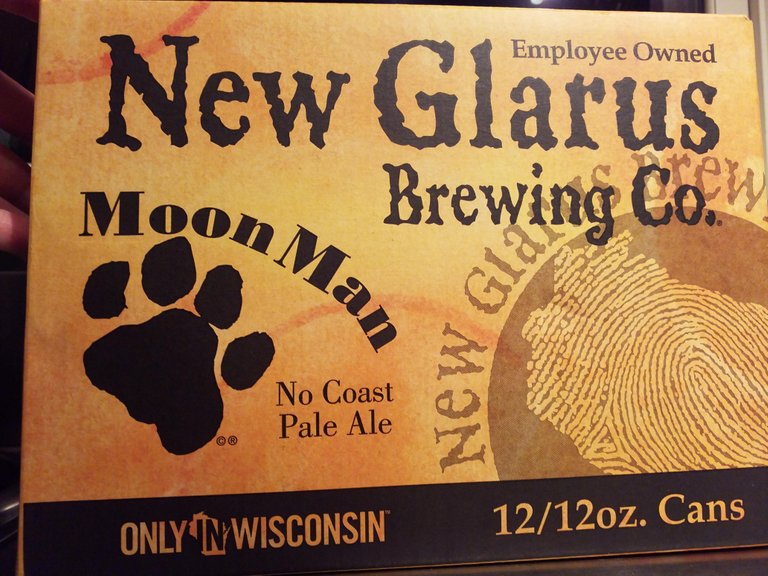 That's my beer for the evening, and I have a 12 pack to boot. Hoping everyone out there is enjoying their weekend, is safe and healthy, and having a delicious beverage if choosing to do so. Winter is coming here; thank the heavens for beer.