Hallo liebe Hiver,
ich muss schon sagen, langsam wird es anstrengend jeden Samstag bei #BeerSaturday mit zu machen. Ich muss mich mal auf die Suche nach neuen Bieren machen, die ich Euch dann präsentieren kann.
Heute haben wir wieder ein Bier aus der Heimat. Aber recht ungewöhnlich für ein Bier aus Heidelberg ein Helles, das ja ansonsten eher in Bayern daheim ist.
Hello dear Hiver,
I must say, it's getting exhausting to participate in #BeerSaturday every Saturday. I must make myself times on the search for new beers, which I can then present to you.
Today we have another beer from home. But quite unusual for a beer from Heidelberg a Helles, which is otherwise more at home in Bavaria.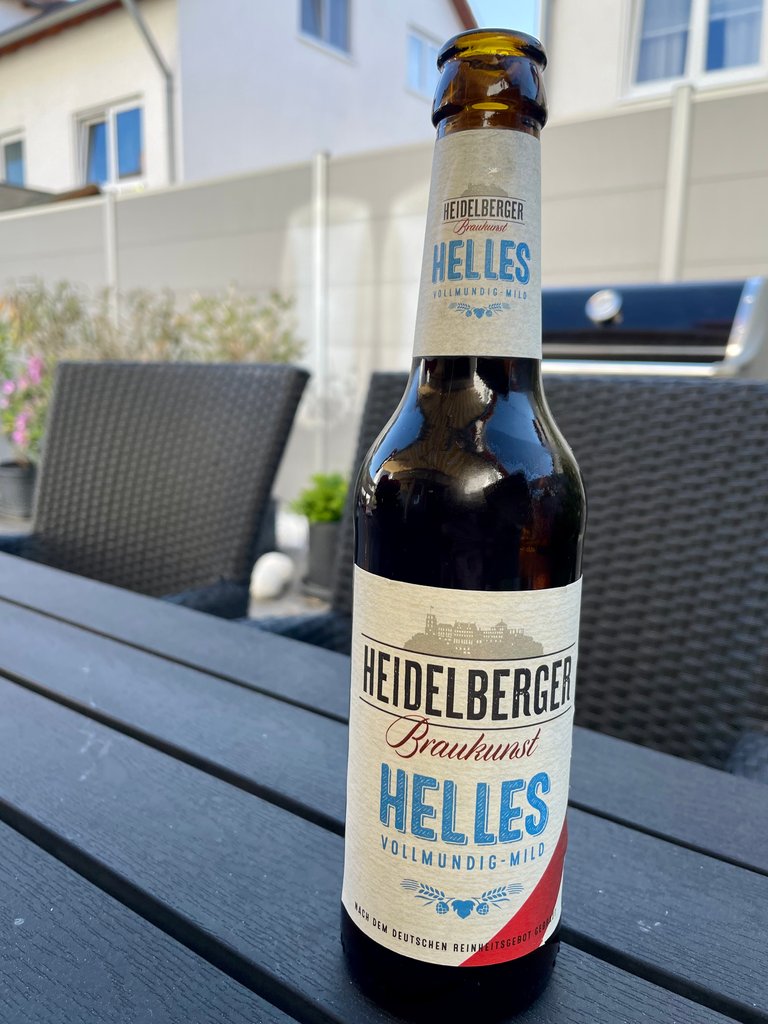 Aber da ich Helles eh sehr gerne trinke, warum immer in die Ferne schweifen...
But since I like to drink Helles anyway, why always go far...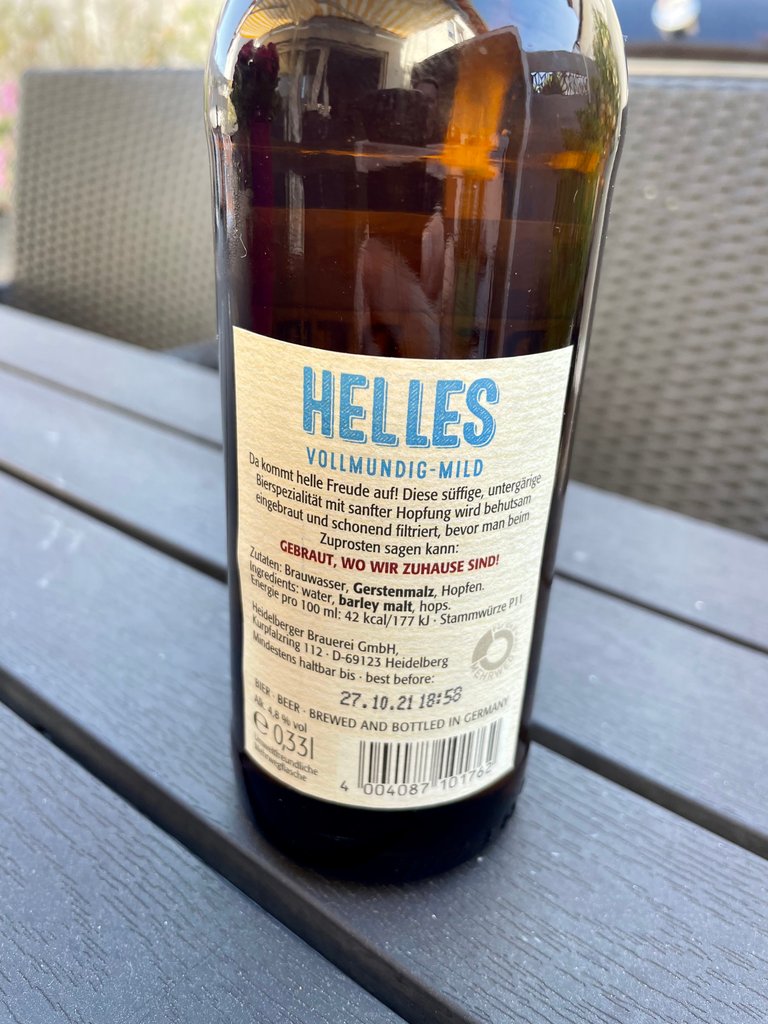 Und was soll ich sagen, es schmeckt wie aus Bayern. Typisch mild im Geschmack und einfach süffig. Bekomme gleich Lust auf ein Zweites. Mit der kleinen 0,33 er Flasche und 4,8% Alkohol sollte das drin sein.
Und natürlich darf auch was zu beißen dazu nicht fehlen. Da gerade Spargelzeit ist, gibts lecker Spargel aus dem Ofen, Vollkornbrötchen mit Bärlauchbutter und Salat.
And what can I say, it tastes like from Bavaria. Typically mild in taste and simply quaffable. Get equal desire for a second. With the small 0.33 er bottle and 4.8% alcohol should be in it.
And of course what to bite in addition may not be missing. Since just asparagus time is, gibts tasty asparagus from the oven, wholemeal rolls with wild garlic butter and salad.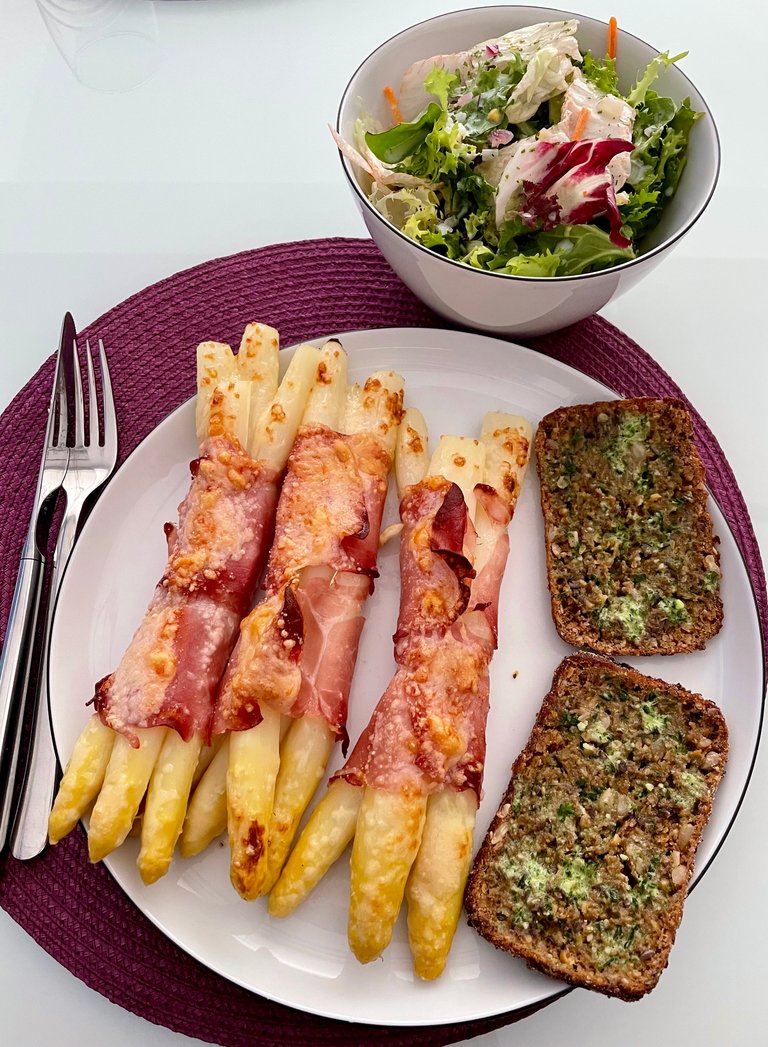 In diesem Sinne, zum Wohl und bis nächsten Samstag Euer
Al
In this sense, cheers and until next Saturday your
Al
https://ecency.com/hive-187719/@detlev/yooo-week-206-of-the-beersaturday