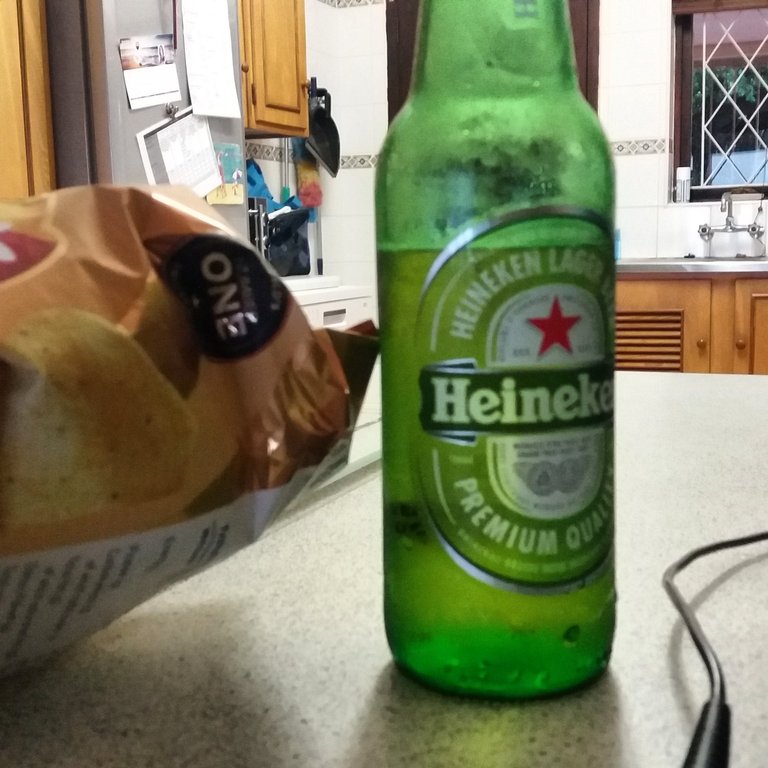 This time last Saturday, I was still in Durban grinding it out with colleagues, puting in long hours. So when the task was over for the day, we opted for some beer.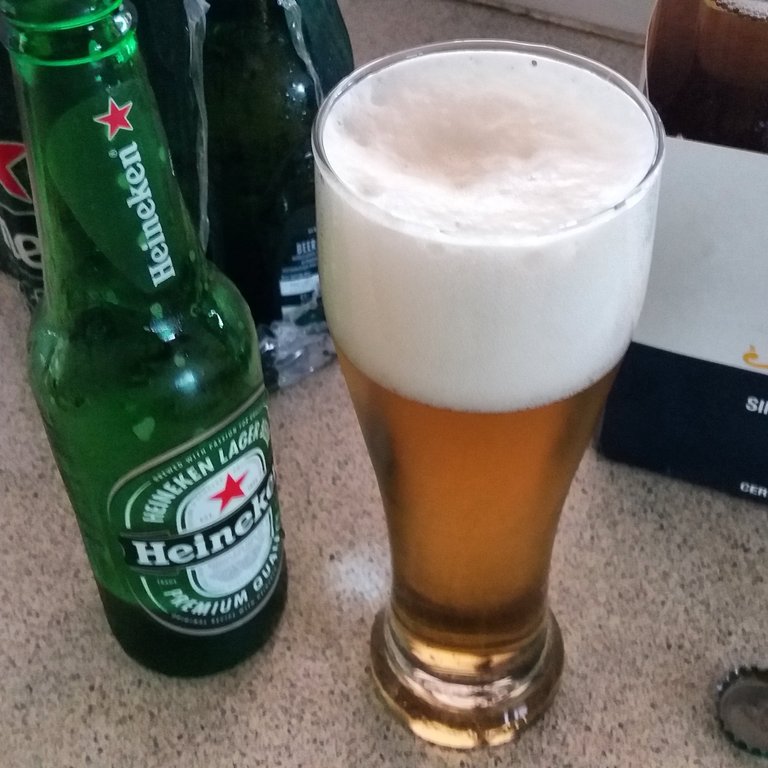 With Heineken being my favorite, I got myself a six pack while my colleagues gots there favorites.
That first sip of a cold beer is just an absolute thirst quencher, it a refreshing.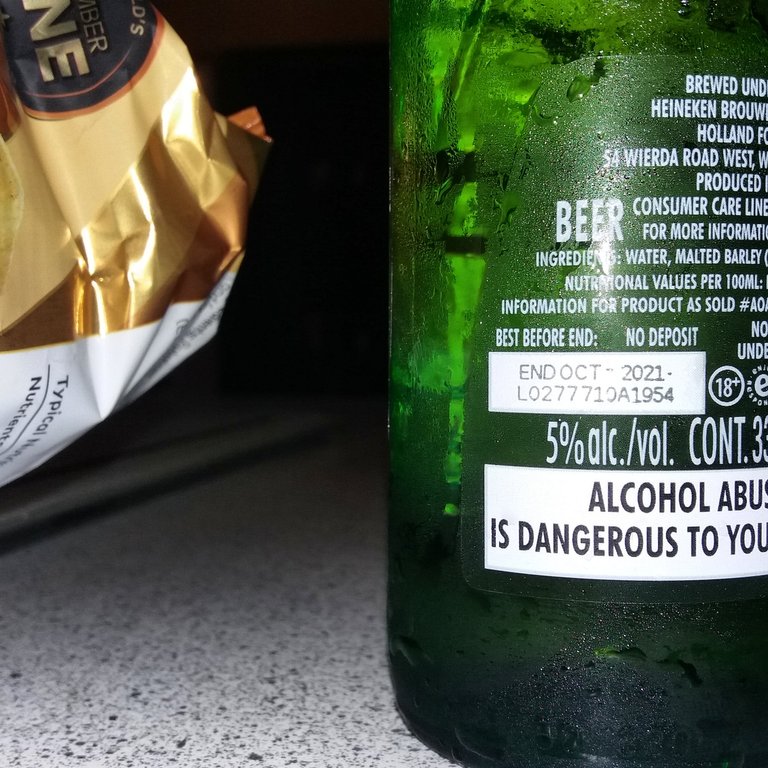 I'm a light drinker do two bottles was enough for me, having it with chips makes it great to enjoy while relaxing with colleagues.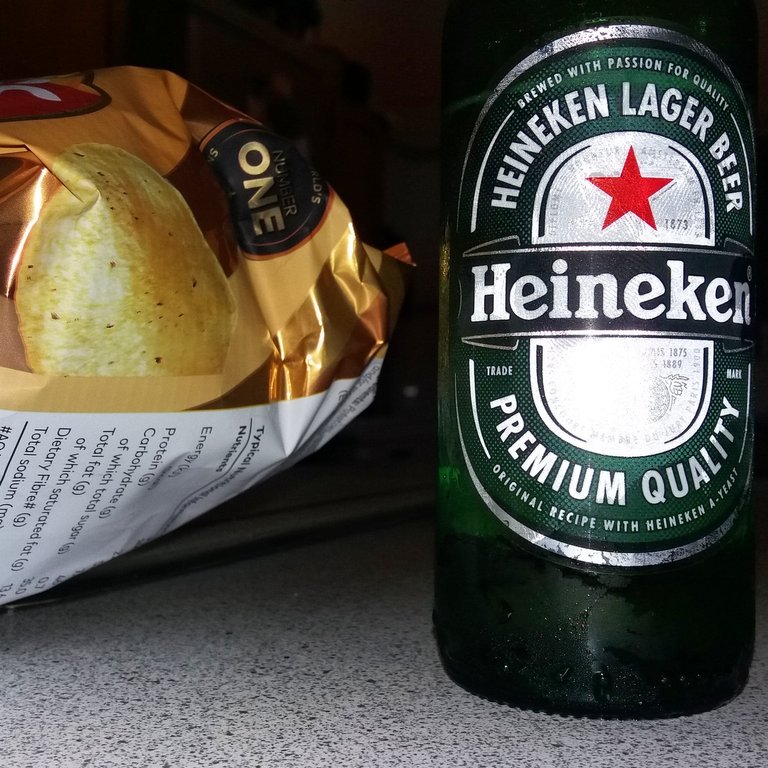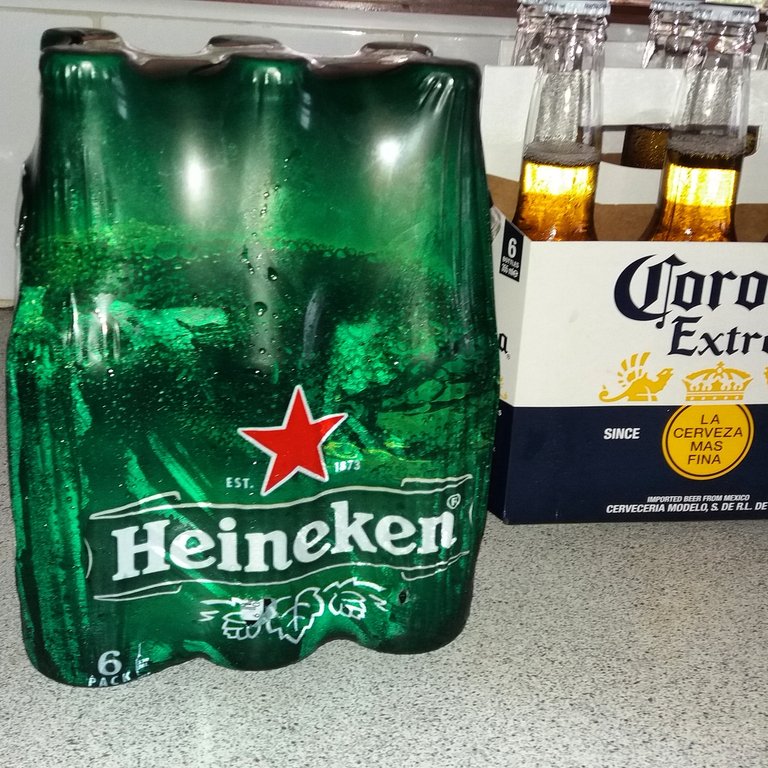 After a hot long day, give me a cold Heineken and I will be placed is a relaxed mode while enjoying every sip.
Cheers.
We owe it to ourselves to make Hive great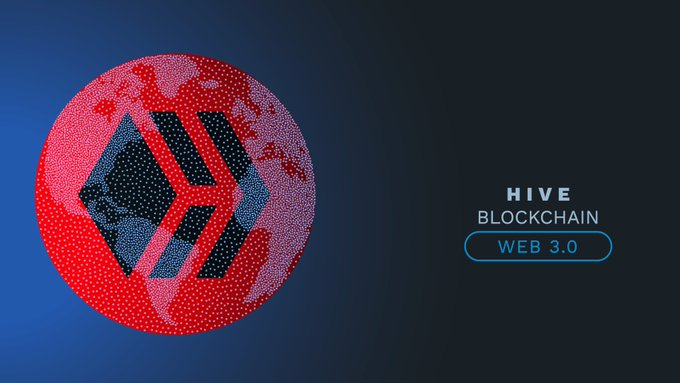 Image by @doze