Brugse Zot literally translated fool from Bruges is not a new beer for me. But because it's one of my favorite beers I'll write a review about it.
The legend
The legend of the fool from Bruges goes back to the middle ages when emporer Maximiliaan from Austria came to Belgium. The inhabitants of Bruges were suppressed by the emporer and when he visited the city in 1488 they captured him.
When he was released Maximiliaan took wrevenge by forbidding all festivities in the city. The citizens then organized a parade for the emporer and marched through the streets dressed as fools and asked him to lift the ban.
The emporer replied "Shut the city gates, this is a madhouse".
(source: https://www.brugsezot.be/)
The beer
When I'm in a beer shop I usually get attracted by the labels on the bottles. And Brugse Zot is a perfect example of that. The golden label, curly letters and the funny picture of the fool made me interested in the beer already. And I was not fooled at all 😄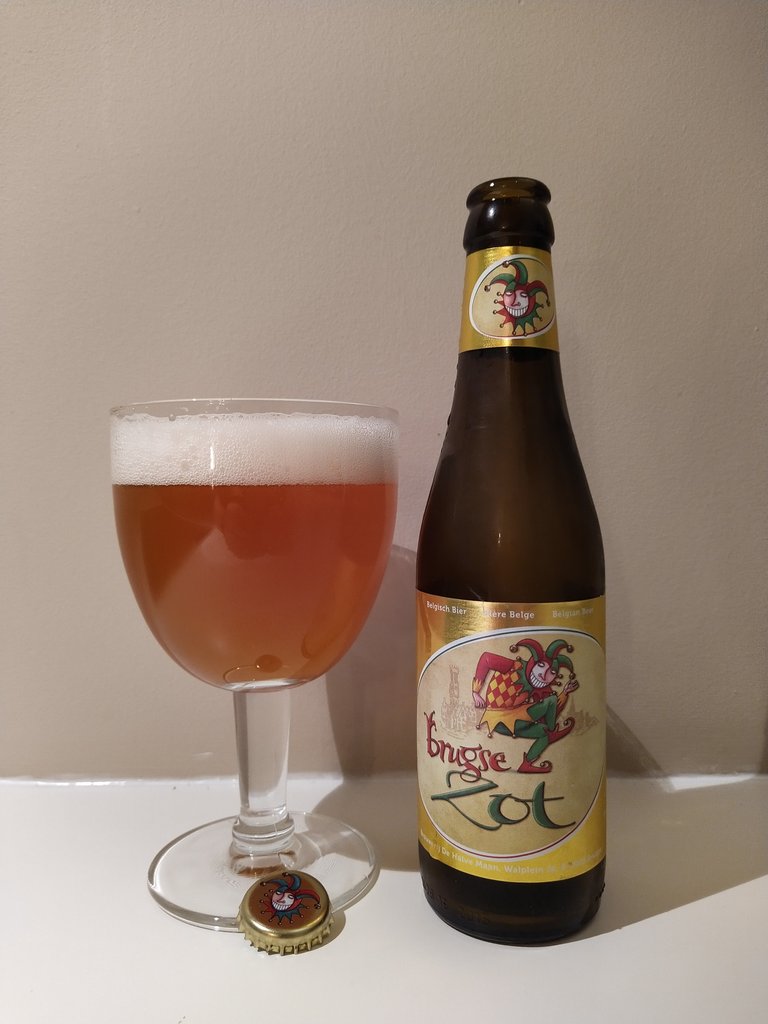 The beer has a nice orange/gold colour and a firm layer of foam wich subside quite quickly.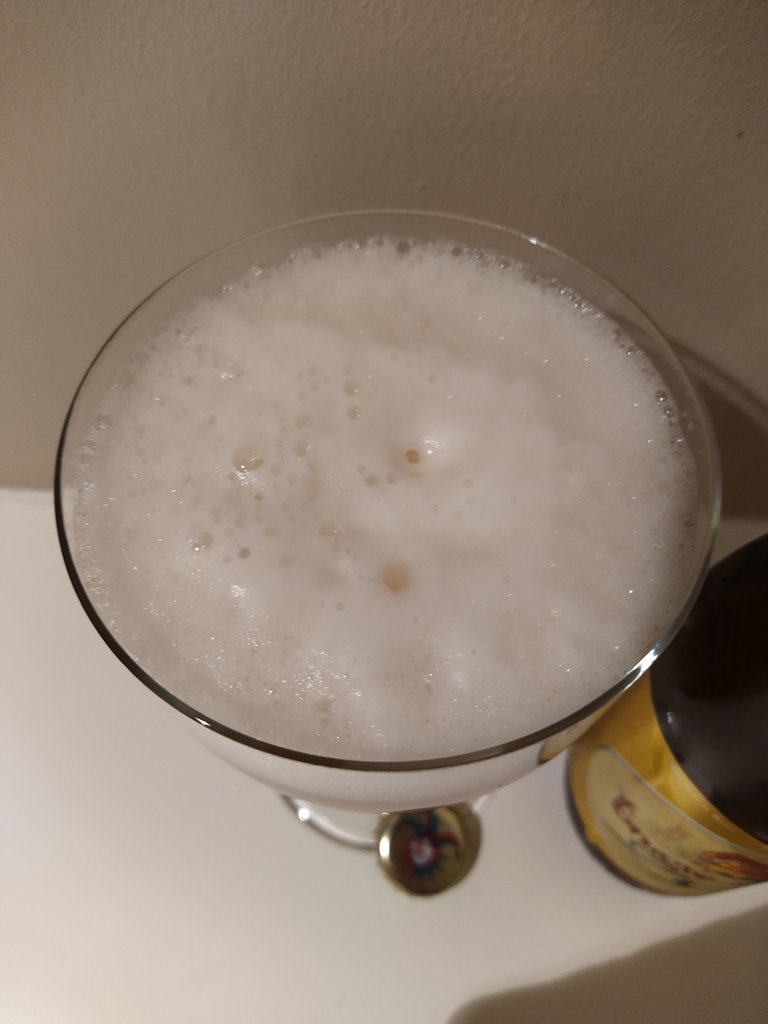 The smell is a bit sweet and fruity and the first sip confirms this; sweetness and fruits and just a slight bitterness. Thecarbon dioxide is also not conspicuously present, which is a good thing to me.
These facts and the fairly low percentage of alcohol (6%) make it a beer that is easy to drink. It has a rich taste that lasts quite long.
I give this beer a 4 out of 5 rating.
As you might have noticed I collect bottle caps of the beers I've had and this is one of my favorites: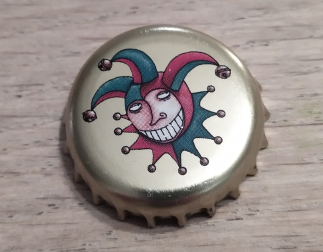 Another great story
A couple of years ago the city of Bruges banned trucks from the city center. The brewery Halve Maan which is situated in the center couldn't get the beer to the bottling plant just outside the center. With help of a croudfunding campaign the brewery is collecting money for a 3.2 kilometer underground beer pipeline from the brewery to the bottling plant.
If you go for a gold membership (7500 euro) you get one 33cl bottle of Brugse Zot Blond every day for the rest of your life. Quite a good investment I think 😀
In 2016 the pipeline has been put into operation. Since then beer is flowing underneath the streets in Bruges.
https://www.halvemaan.be/nl/media/beeldmateriaal/halve-maan-brewery-launches-crowdfunding-campaign-for-beer-p