This week no beer review on #beersaturday from me. On this #beersaturday I visited a beer shop in a city nearby.
It's a really tiny store; I think it's about 20 square meters, but the collection of different beers is big. Their websites mentions over 650 different beers.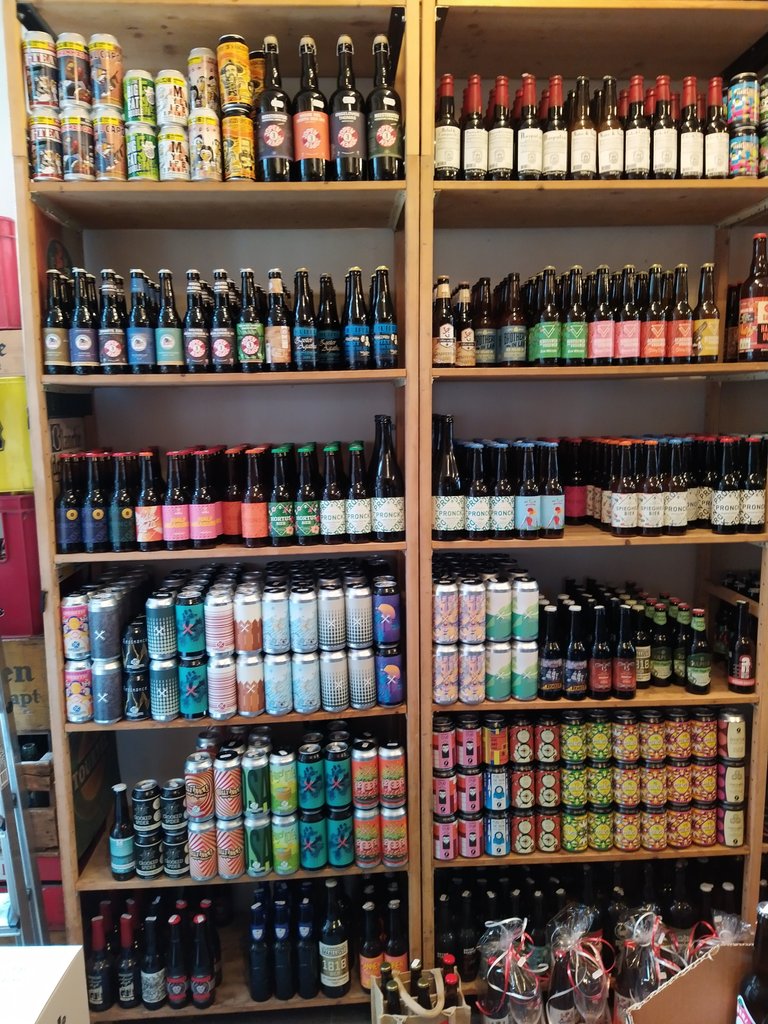 I began my search in the corner with the Trappist beers. As you might have read in my previous blogs I'm want to have tried all of the Trappist beers produced. To begin with at least one of every brewery.
There were two Trappist breweries I haven't had a beer from yet; Spencer (from the U.S.A.) and Engelszell (from Austria). Luckily I found one beer of the latter; EngelsZell Zwickl.
Apart from that I found two Belgian beers that looked interesting. I liked the label of the Gentse Triple. Vélo is a blond beer advertised to be for cyclists and since I happen to like cycling I had to buy this of course.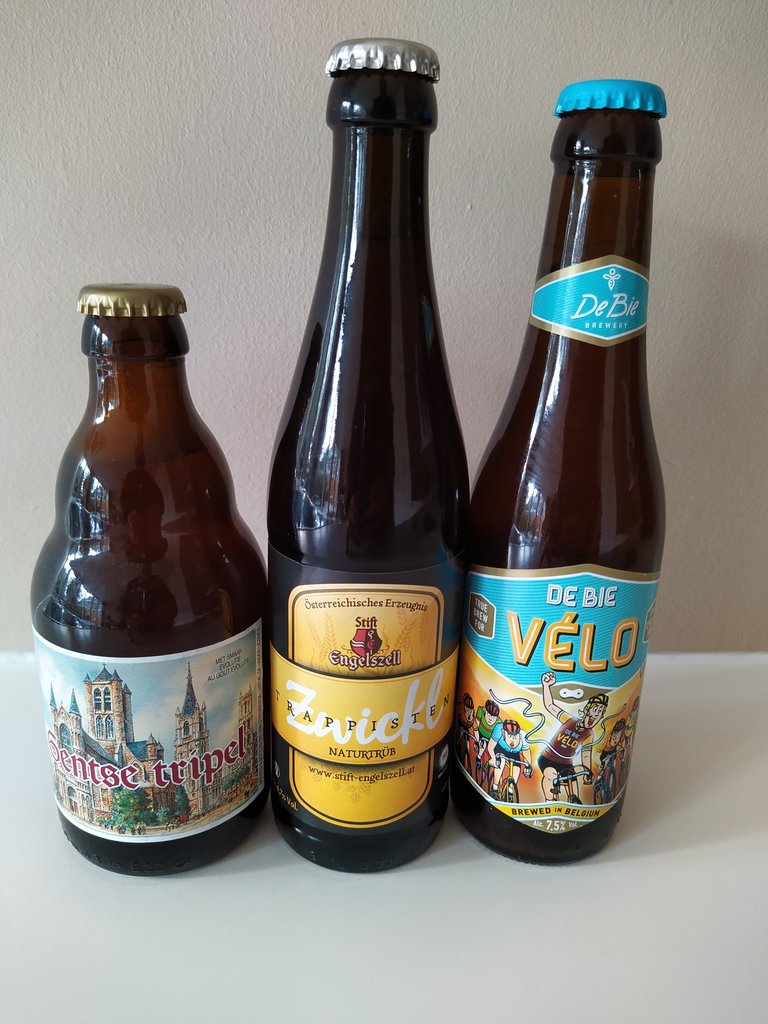 I think for tonight I'll go for the Zwickl. It's a naturtrüss beer which means that it's unfiltered. I'm very curious what it will taste like.
I'll write a review for this beer and post it next week!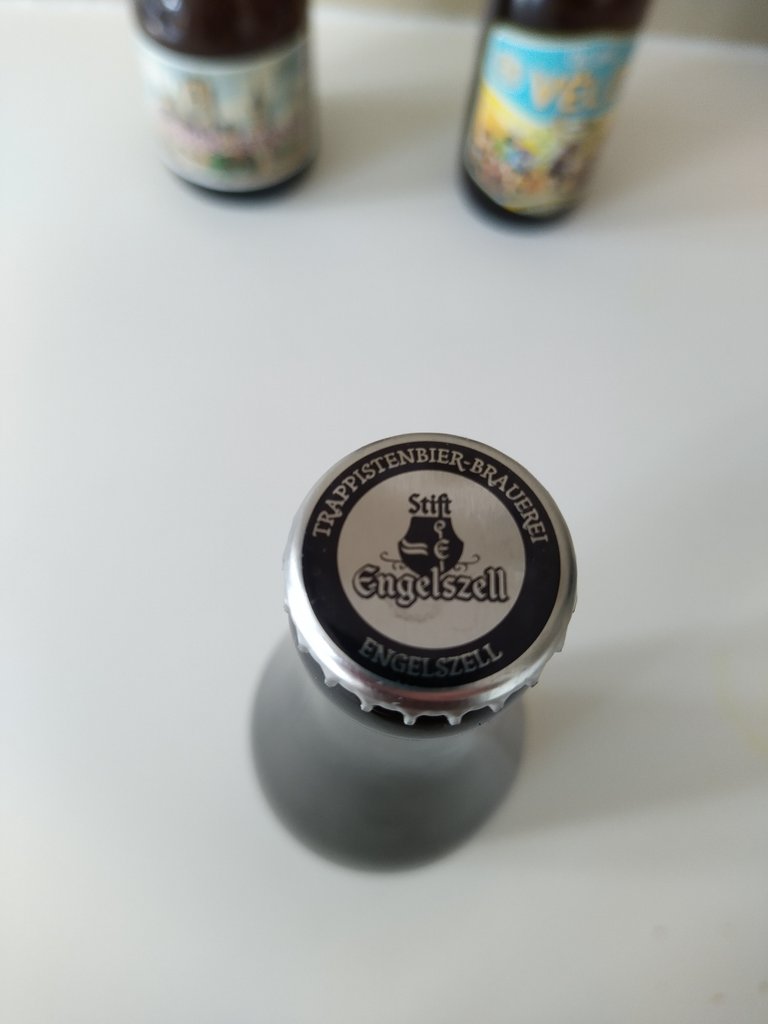 And a new bottle cap for my beer cabinet 😄
So after this one I only have to find the Spencer trappist to complete my quest.
Happy weekend and cheers!