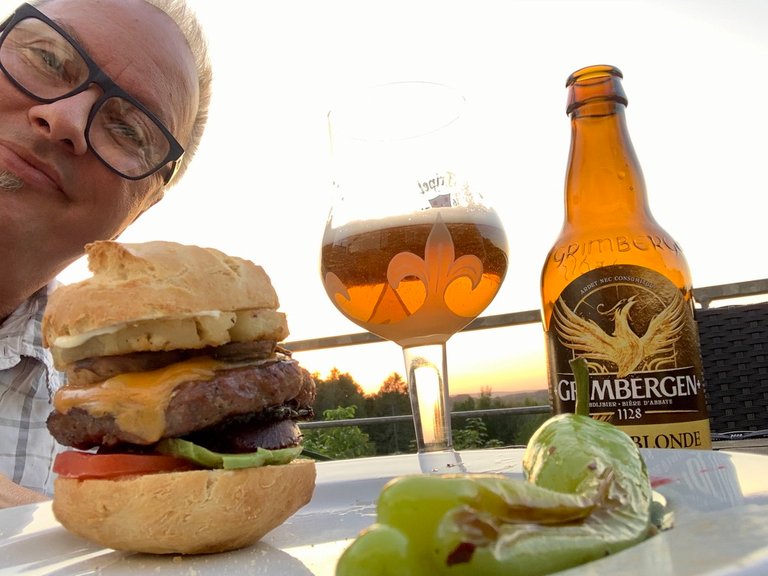 ---
Let's start the preparation
Just grab some good food like the fresh stuff here and add some @detlev made burger patties. I always have some of them in the freezer from last events.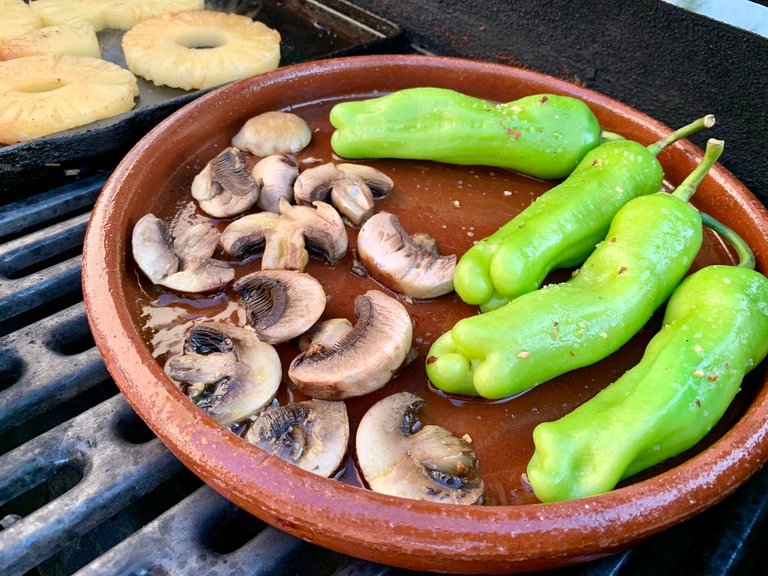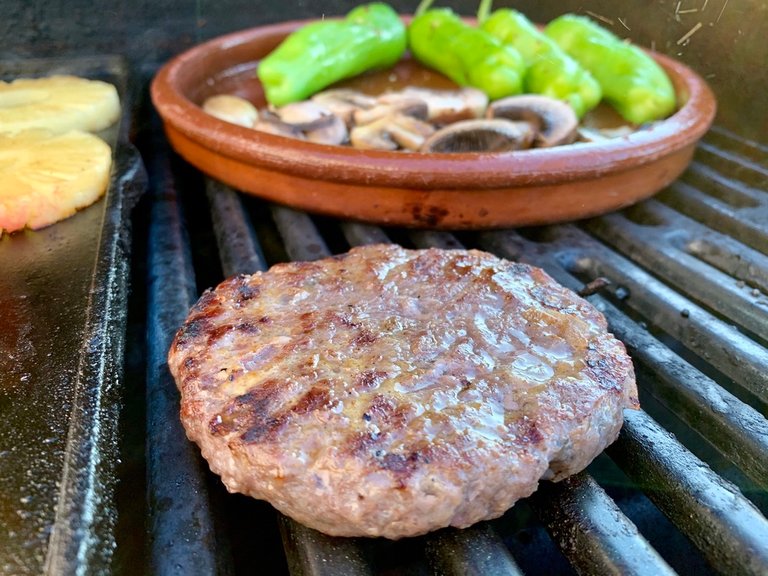 ---
Show them the BBQ
We use this a terracotta bowl for the veggies and not to much heat for the burger patties.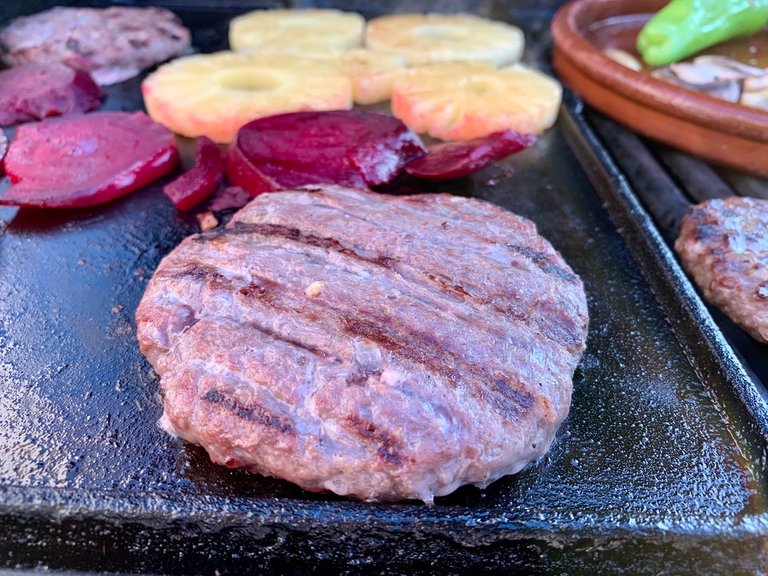 Beet root
This is always a big discussion, as not everyone is in love with beet root

Pinapple
To add some light sweet taste we use pineapple (sadly not a fresh one) and the heat create a nice burned taste.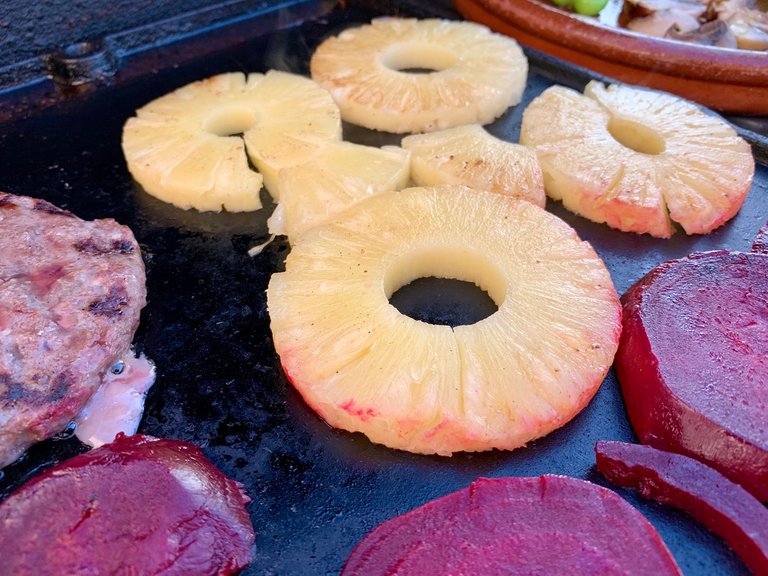 ---
Prepare the burger patties
After some time on the open grill, we moved the patties over to the fire plate where they get heat but not get burned to much.
Than add some cheddar cheese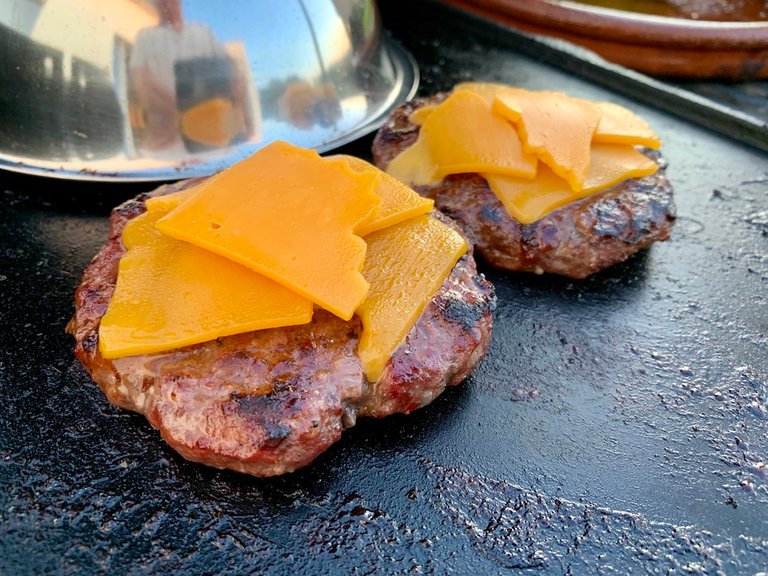 We use this bowl to get fast more heat to the cheese to melt.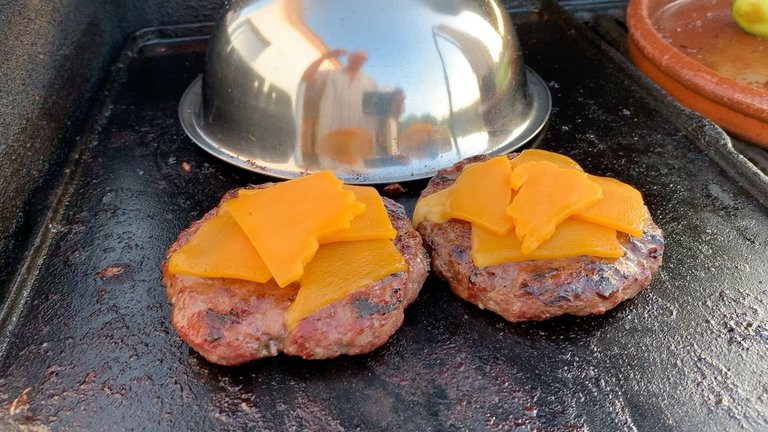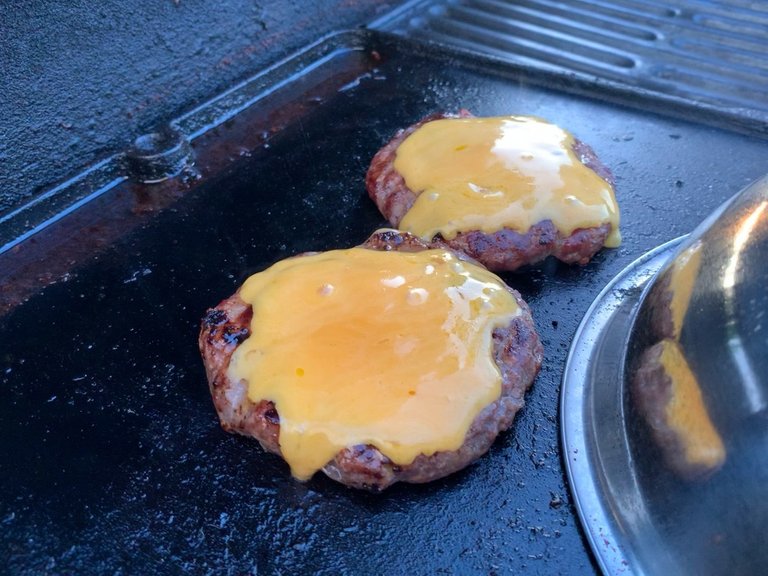 ---
Finally on the plate
First we need to add some more veggies like tomato and some of this dangerous green stuff.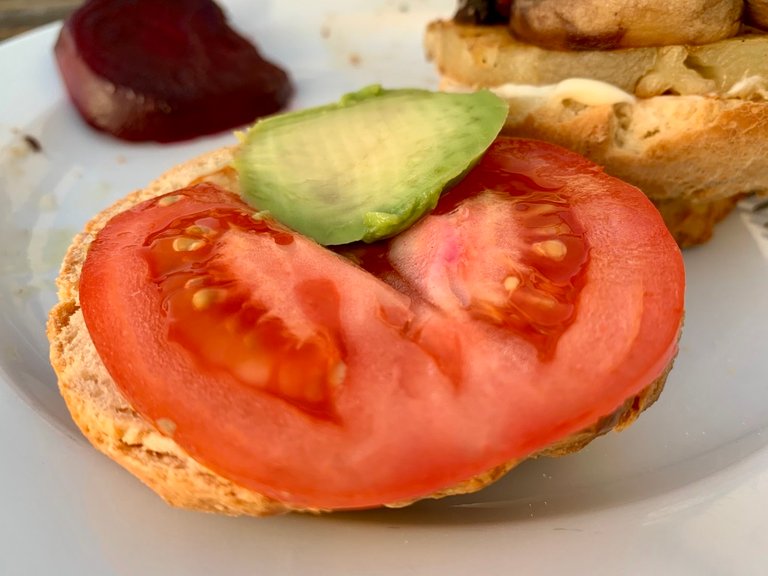 Later on add the onions and some spices and build the "tower"
---
Finally
Sure, we had a good Belgian beer going with the dinner.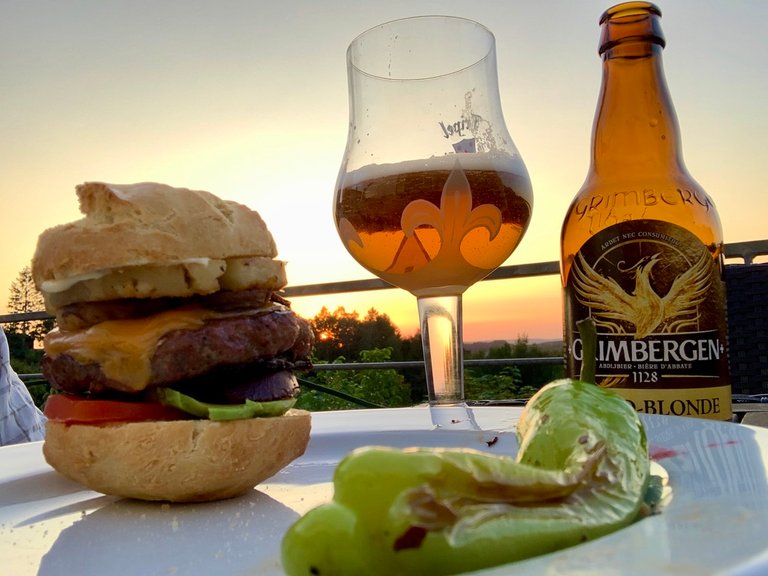 The Grimbergen was great, even if it was in a wrong glass.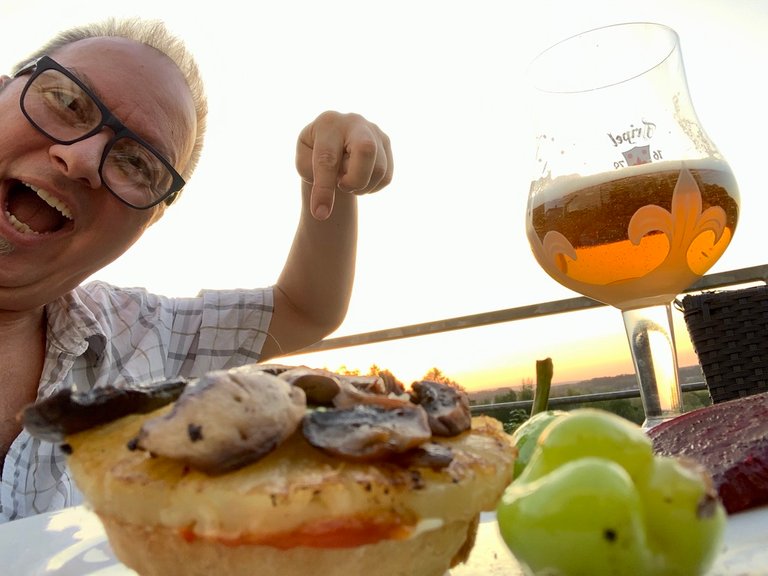 ---

Have a great day everybody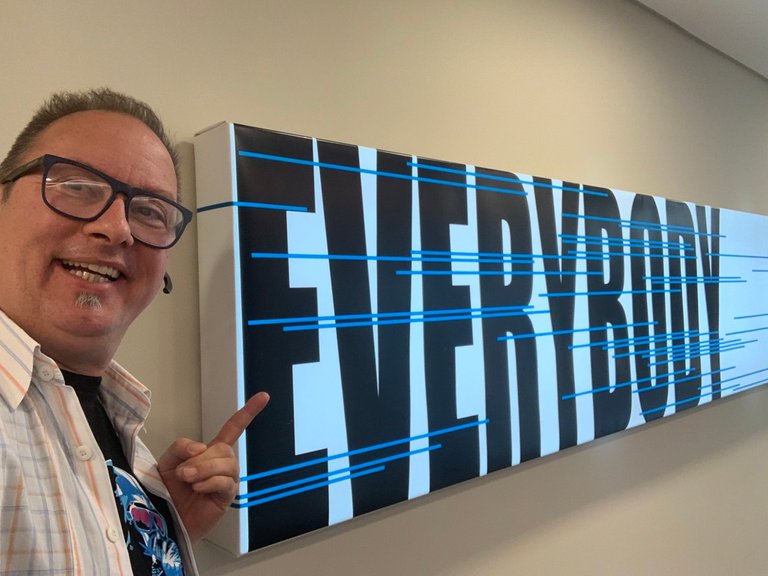 enjoy #BeerSaturday
and stay with positive vibes





---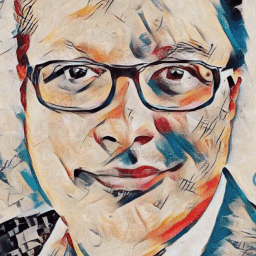 @Detlev loves HIVE