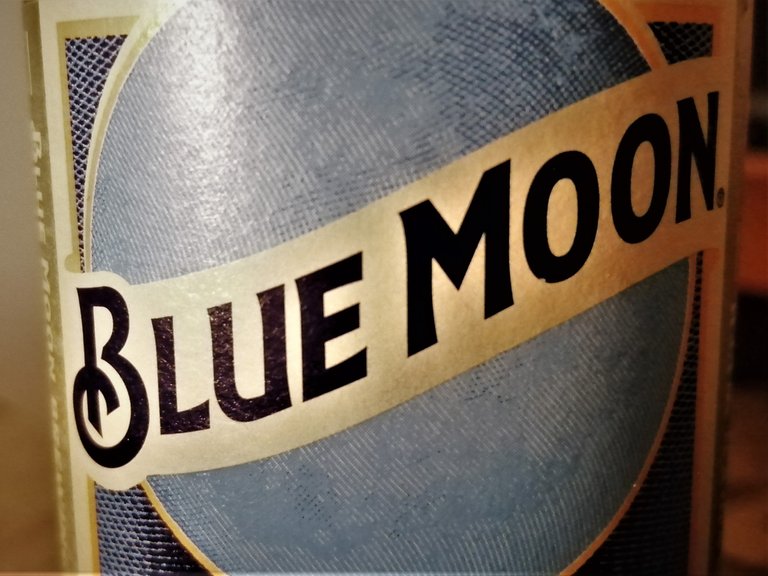 ---
The beer I'm reviewing today is Blue Moon Belgian White, brewed by Blue Moon Brewing Company in the United States. I have been waiting to try this beer for quite awhile now. I don't know why, maybe because the logo is quite famous?
---
Description of the beer:
"Blue Moon Belgian White, Belgian-style wheat ale, is a refreshing, medium-bodied, unfiltered Belgian-style wheat ale spiced with fresh coriander and orange peel for a uniquely complex taste and an uncommonly smooth finish."
---
History & Facts:
- Originally called Bellyslide Belgian White, the beer was created by Keith Villa, a brewer at the Sandlot Brewery at Coors Field, Denver, Colorado.
- Blue Moon Belgian White Belgian-Style Wheat Ale was born in Denver's baseball stadium, Coors Field, in 1995.
- The grain bill for Blue Moon includes malted barley, white wheat, orange peel, coriander and oats—and is usually served with a slice of orange, which its brewmasters claim accentuates the flavor of the brew.
- In 2012, Blue Moon had come under fire from the Brewers Association for not stating on the bottle that the beer is made by MillerCoors. The Brewers Association says that this omission allows the Blue Moon Brewing Company to masquerade as an independent craft brewer.
---
Here's a list of their most well known beers:
---
Belgian White
Harvest Pumpkin Ale
Summer Honey Wheat
Cinnamon Horchata Ale
White IPA
Farmhouse Red Ale
---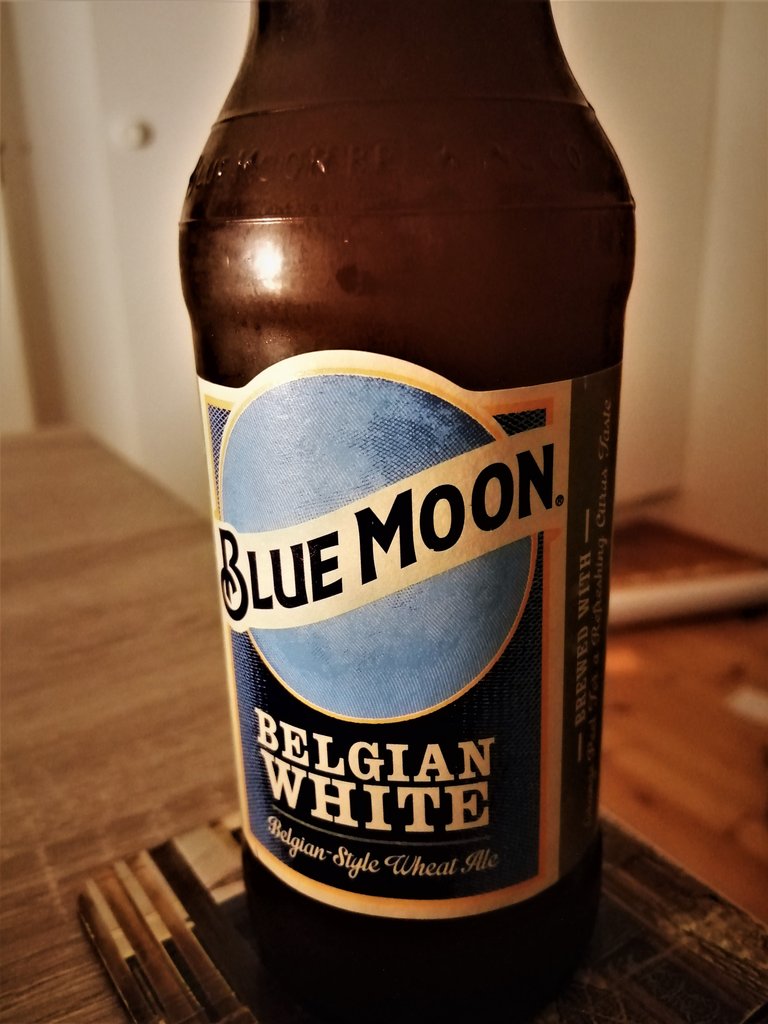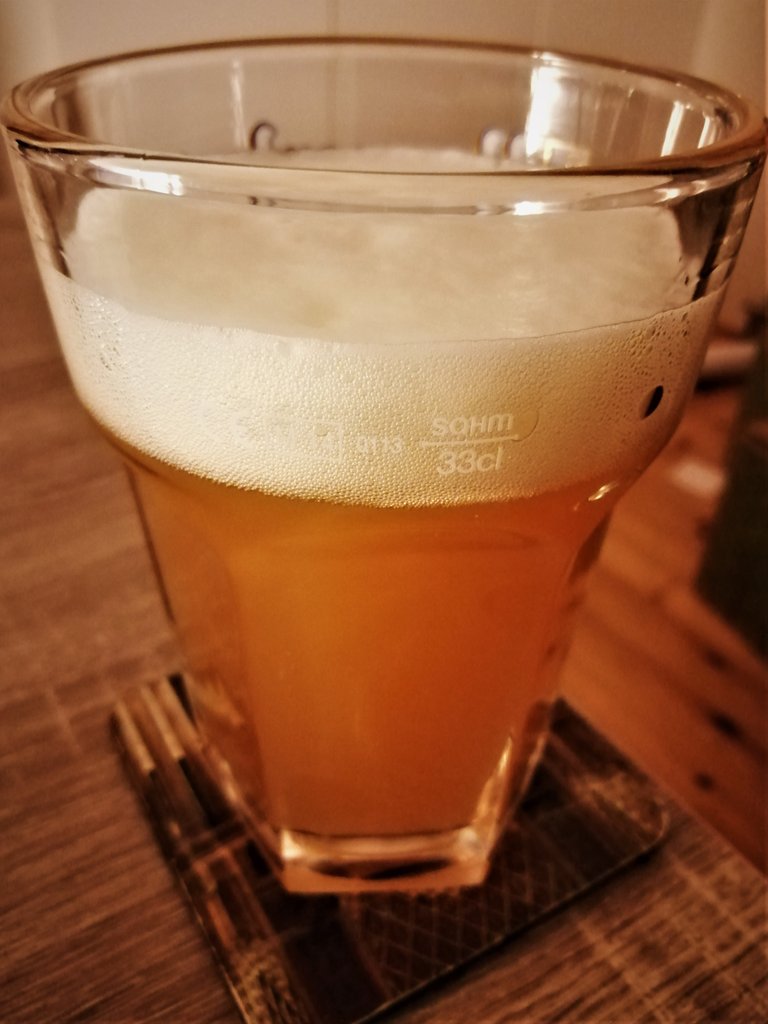 ---
Appearance: hazy orange color with a small white head.
Smell: citrus, coriander, orange peel, yeast, some floral notes.
Mouthfeel: medium body, medium carbonation.
Taste: fruity, herbal, notes of bitter citrus, wheat, coriander, yeast.
---
Can't beat Hoegaarden's wit bier but it's better than most wit biers I've had. The brewmaster says you should drink it with a slice of orange, I did not. Maybe it would have been even better? I would like to try their other beers too, but I haven't seen them in the stores here in Finland.
---
Verdict - My rating: 3.5 out of 5.
---
Blue Moon Belgian White:
| | |
| --- | --- |
| Brewery | Blue Moon Brewing Company |
| Country | Denver, CO United States |
| Style | Wheat Beer - Witbier |
| Alcohol | 5,4 % |
| IBU | 9 |
| Score | 3.5/5 |
---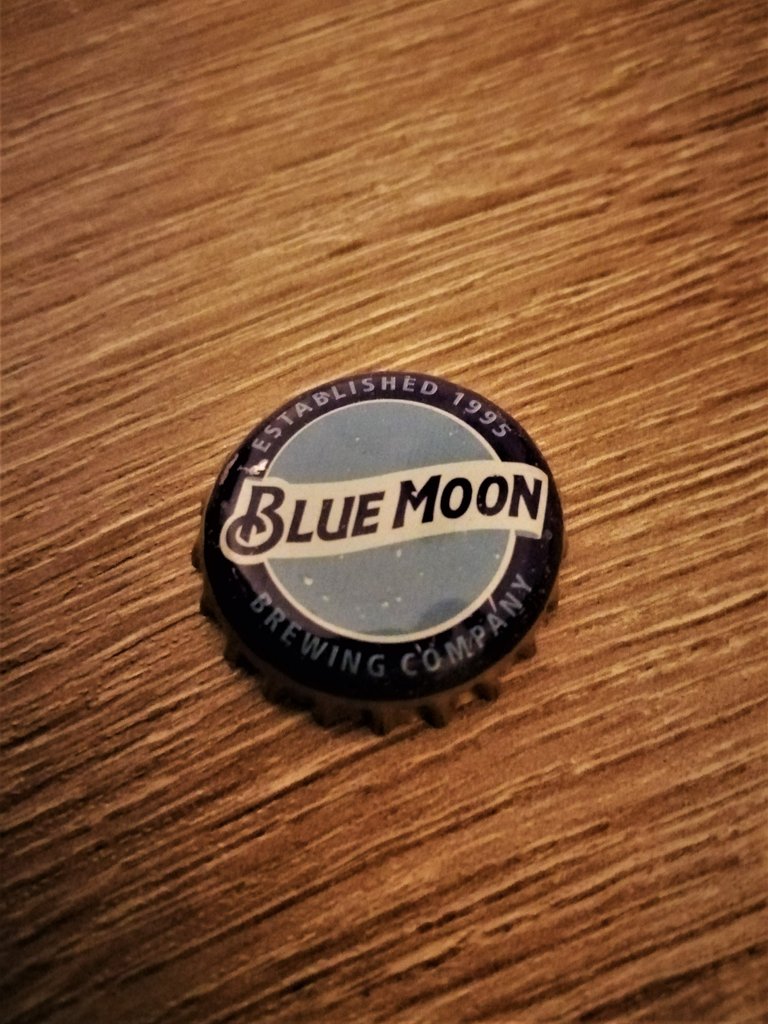 ---
My latest beer reviews:

---

---

Camera: My phone Honor Lite 7.

---

Please drink responsibly!

---

I hope you enjoyed my post! Thanks for stopping by!