I've mentioned in a previous post Here about the feral cat that lives in the igloo, made by snow buildup around the barbecue, at the back deck. I call him or her Friday.
Friday is still afraid of me and will not come to the food dish until after I go back into the house,
This is about as close as I can get to Friday. I opened the back door and she waits a second knowing I will leave out food.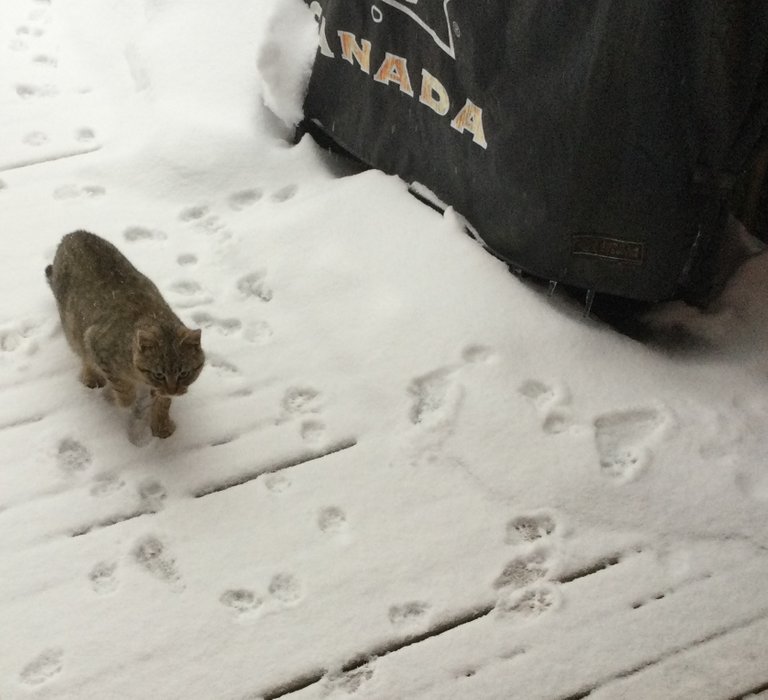 Friday's igloo is on the part of the deck that doesn't have a roof. After our dusting of snow last night, Friday's pawprints are visible going into the opening of the cat igloo. I'm glad she stays warm in there through our winter weather.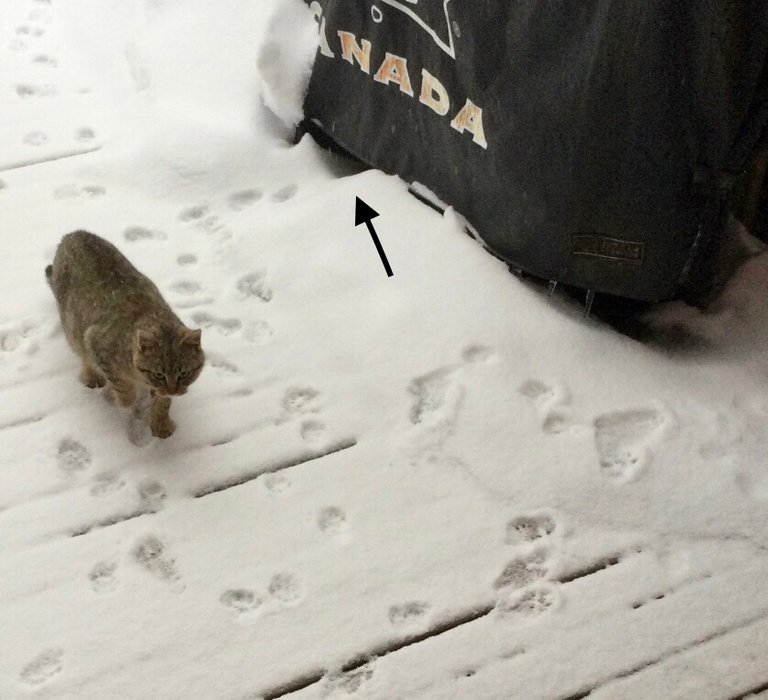 Friday hurries the other way when I step outside.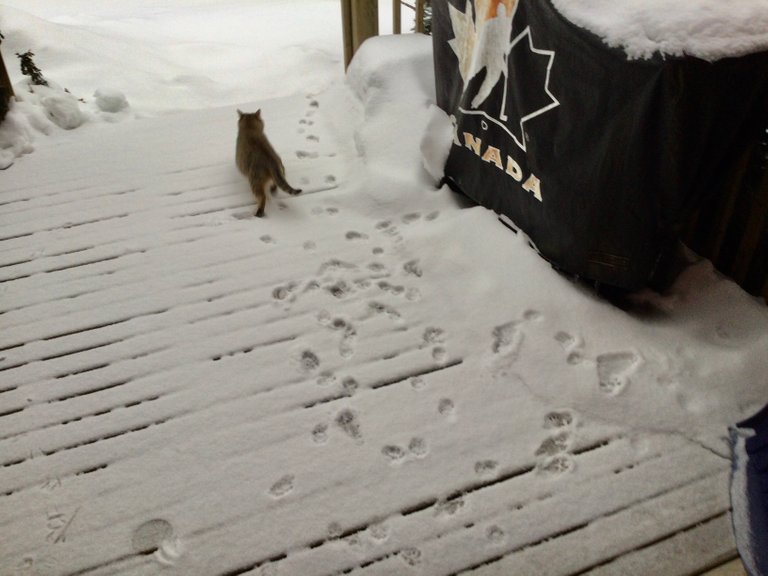 Friday waits in the snow at the top deck step while I fill her food dishes.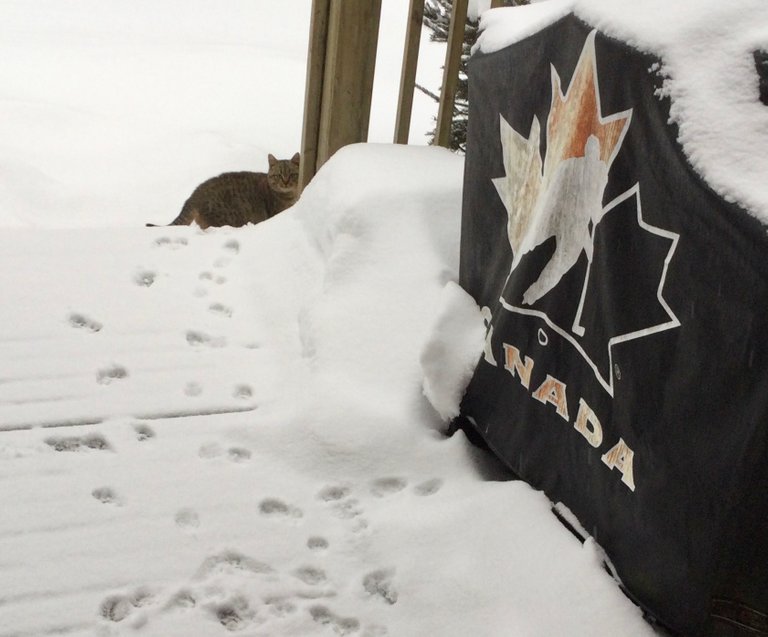 A earlier closeup of Friday checking out the environment from the deck railing.
A feral cat often has fear of humans and not able to be tamed. I was hoping to take Friday to the vet and bring her inside wth my other cats, Red and Sunday. As of now I am just trying to keep her fed and safe from coyotes or foxes. Friday may be pregnant as I thought the belly was getting big. Time will tell!
My two male inside cats, Red and Sunday, have the life of Riley living nice and warm during the cold winter months.
Red keeps watch on the outside activities. They know there is another cat outside and will often watch Friday from this window.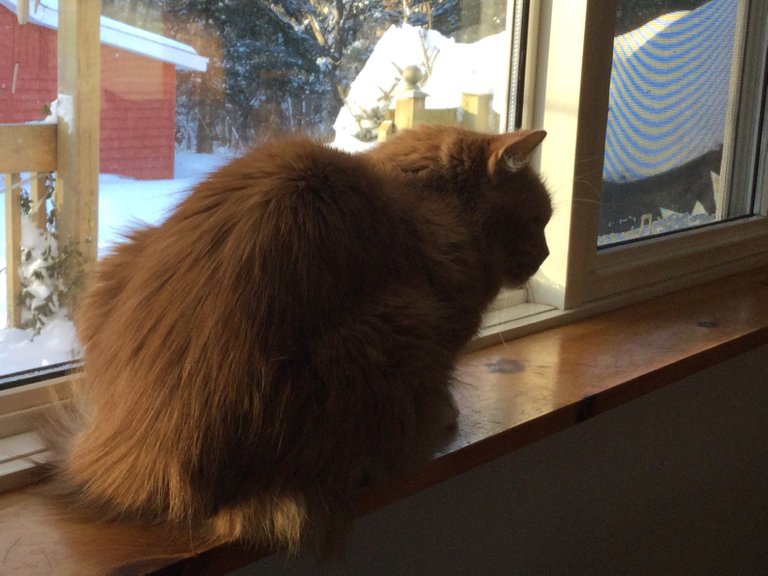 Sunday always finds a comfortable chair and listens for any excitement.



Such is life in the cat world at my house.
Take care everyone and stay safe in these uncertain times.
Location: Prince Edward Island, Canada.
🐱❤️🐱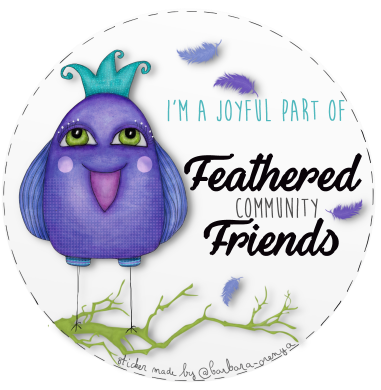 Banner created by @barbara-orenya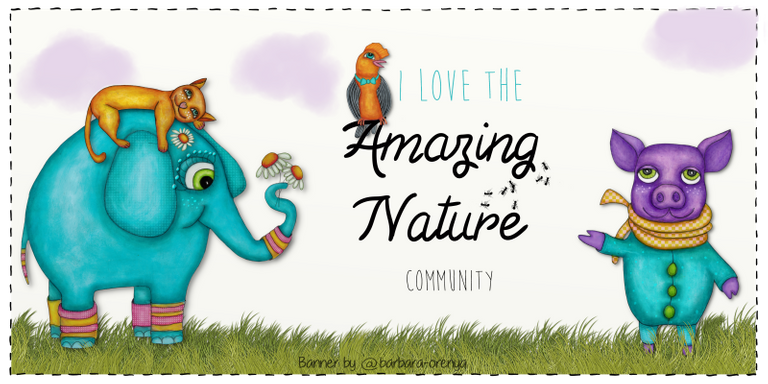 Banner created by @barbara-orenya