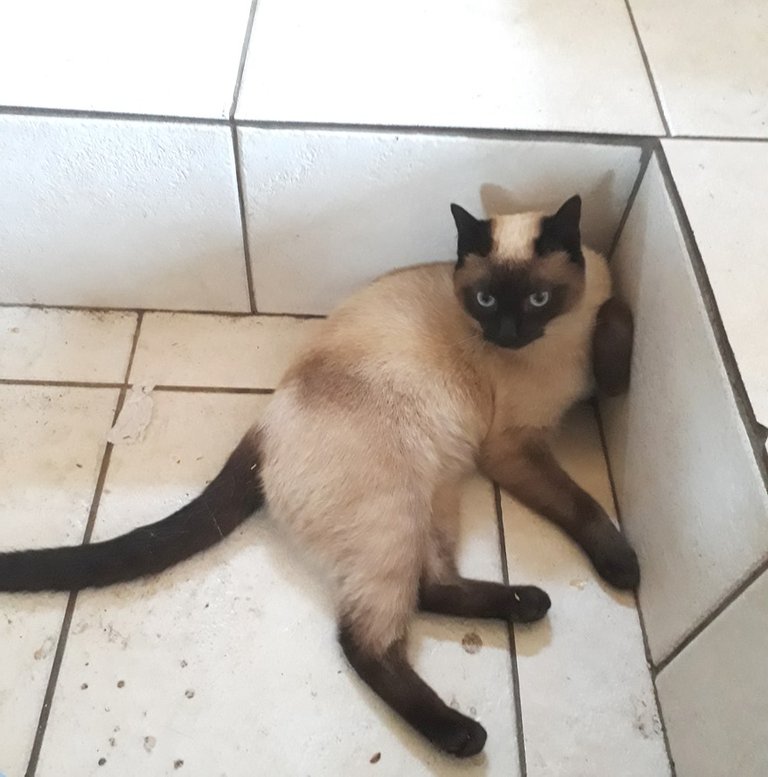 Peanut is about 11 months old now and it's clear that he will be a smaller cat but he's determined to prove that dynamite comes in small packages and like all teenage boys, he loves nothing more than wrestling with dad.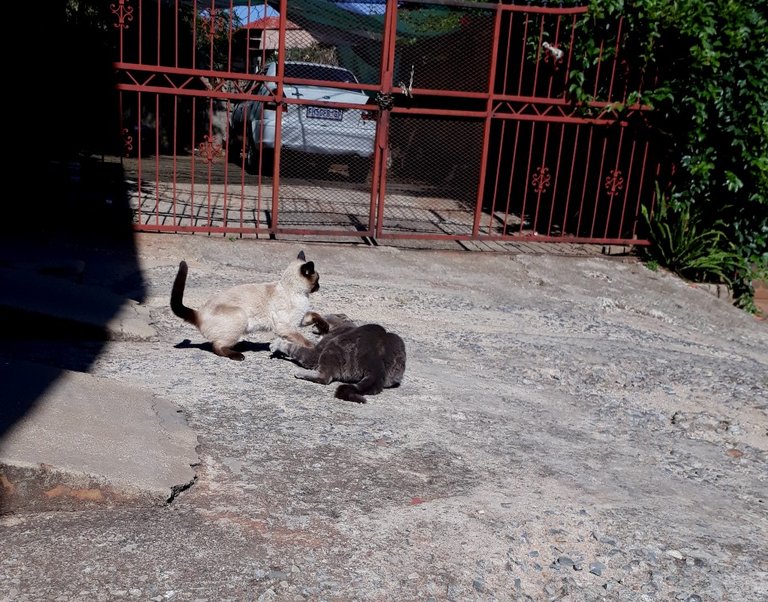 Yoda is surprisingly tolerant given that he did not like Peanut at all when he first arrived. Toffee also indulges him. Here he is acting provocative just after wrestling with Yoda.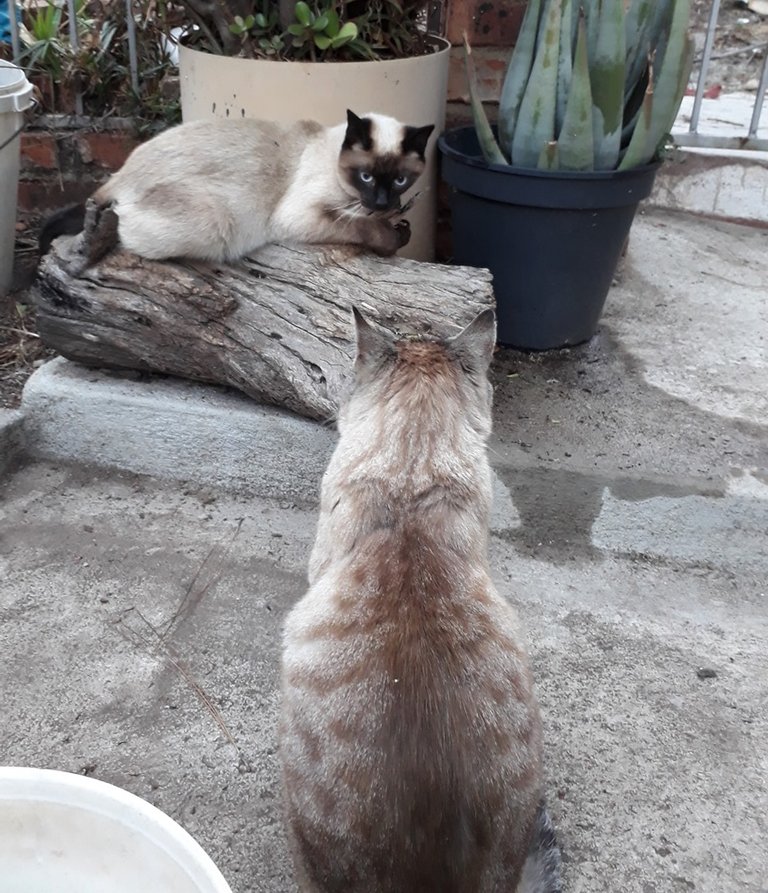 It's a good thing that he has two large adult males who are prepared to play with him, this is a problematic age for many young males as they can be really annoying to older cats and females. He annoys the elderly Miss P tremendously and wasn't good for Tom either.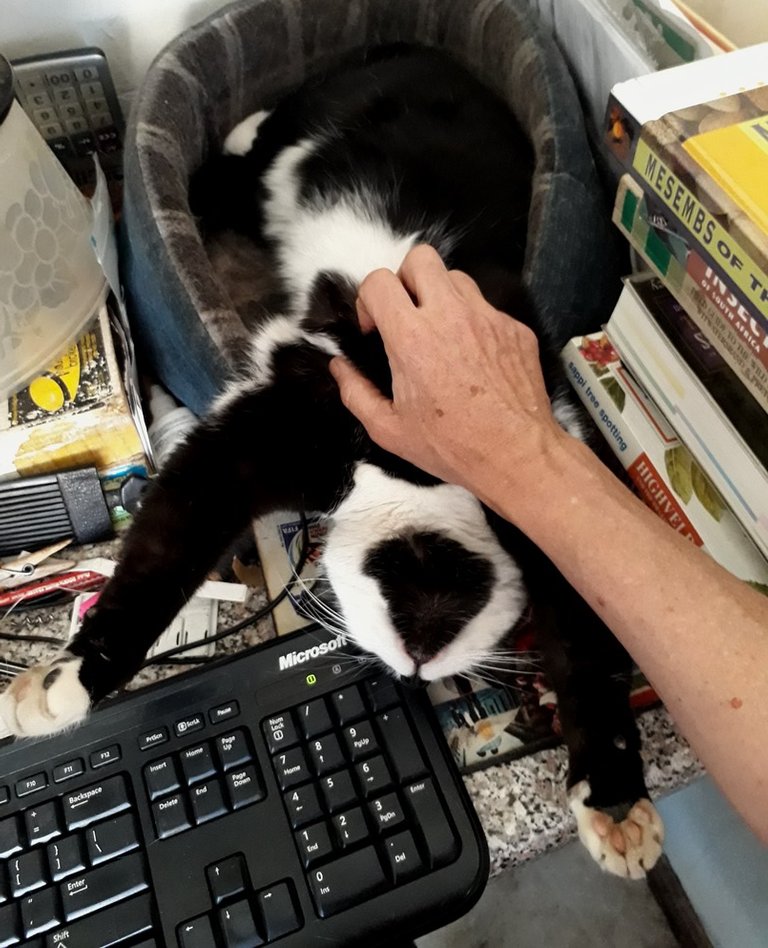 Katia takes no shit from anyone and puts the little monster in his place so he is slowly learning how to be a cat.
He still doesn't want to know about anyone other than me although he does show a little more confidence once other people become more familiar. He's very talkative and likes nothing better than to stand on his hind legs and dig his claws into my upper thigh when I am cooking because he is the quality control inspector and must sniff or taste everything that goes on in the kitchen. Sometimes, he's more like a dog than a cat...