Scary Mary runs things in the kitchen at feeding time... She maintains the discipline & order among the other 10 cats in the house. She keeps the kitchen floor empty till the food is served.. Anyone jumping the gun is chased away...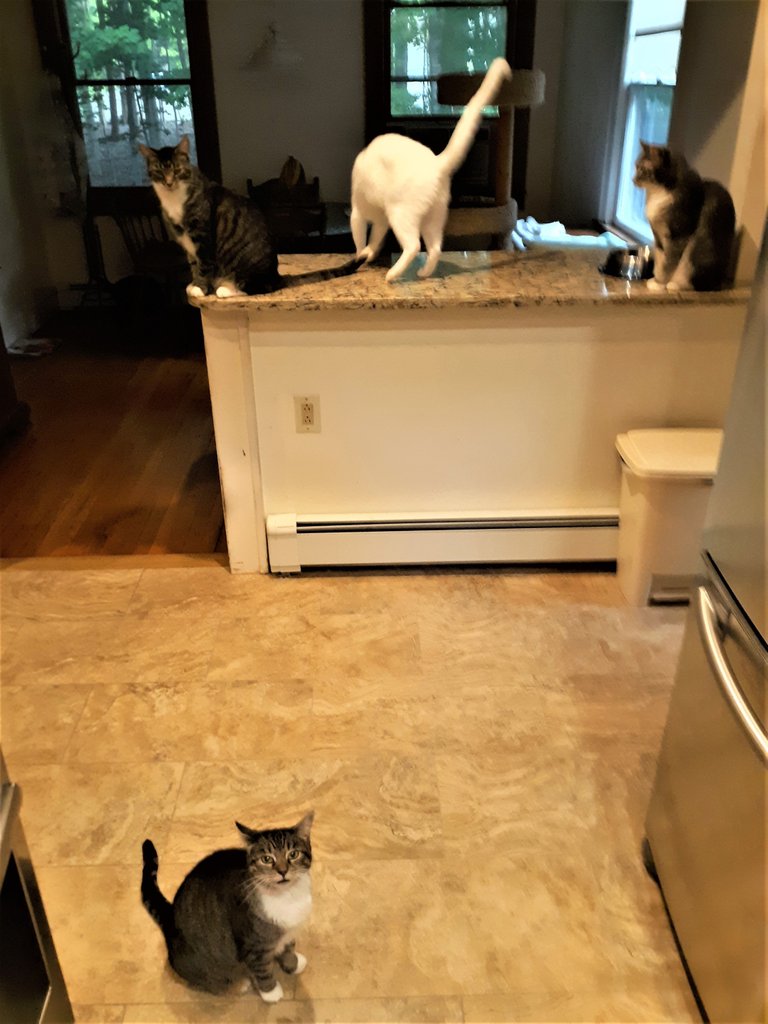 Before she was here there was chaos... with cats at my feet crying to be fed immediately.. Now I'm able to walk around to do my job in a quiet atmosphere..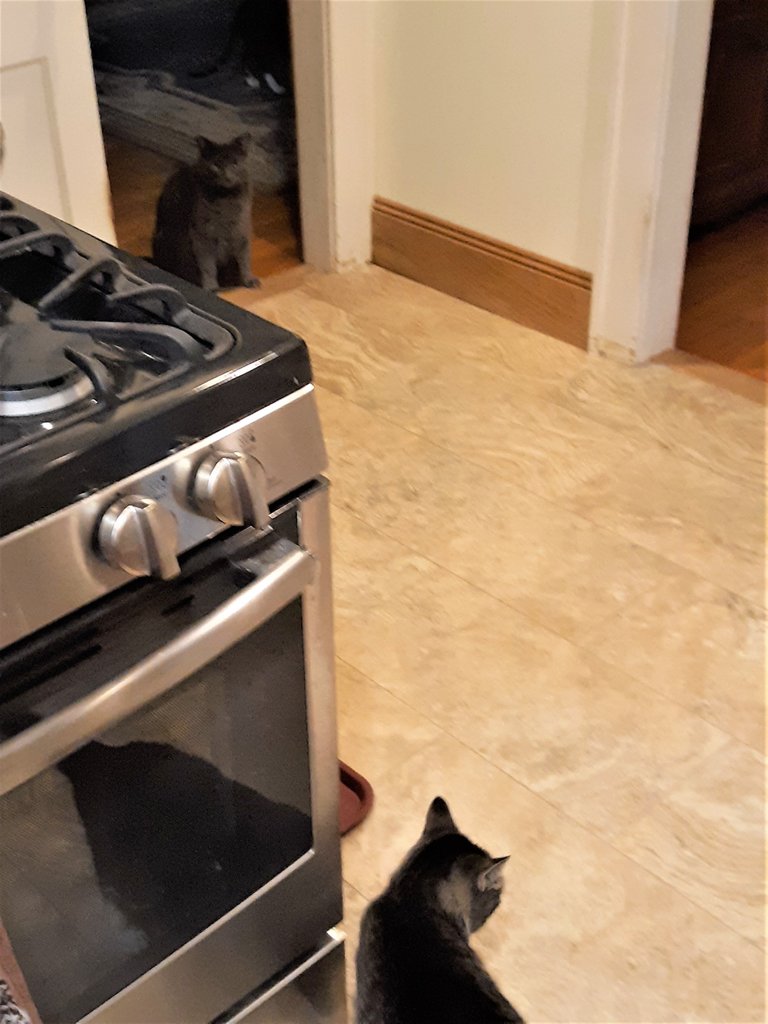 Big Bear, who is twice as big as Mary waits patiently... till Scary Mary is fed first...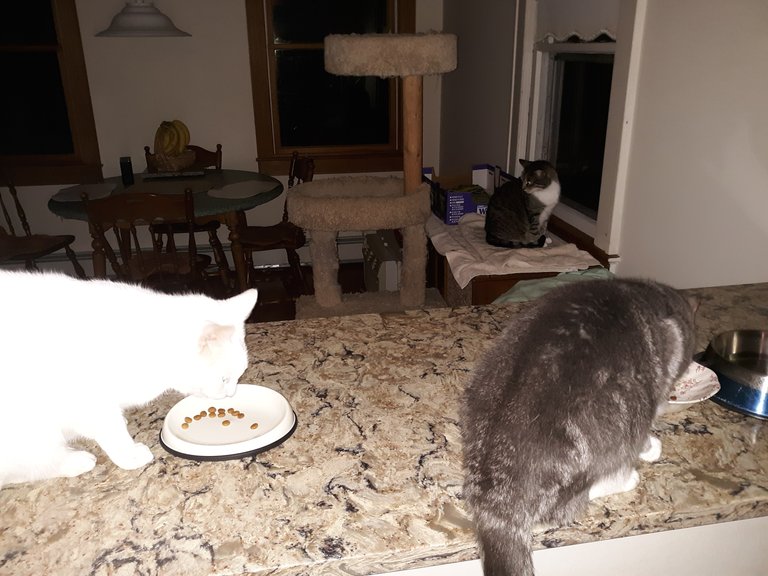 After Mary finishes she goes back to her window perch and everyone can relax and go about their business.
I spread out the eating locations so they can eat in peace for the most part... Gerry and Sister Bingo get fed on the counter.. They wait up there till the food comes..
Brothers Mickey & Patty are fed second after Scary Mary... I just say lets go boys and they trot out to the porch where they get fed with the door closed.. The last six get it on the kitchen floor... Everyone knows where to expect being fed...
Of course it doesn't end there.. a few don't finish their servings, so I have to come back and give those some more and make sure none of the others steal the food...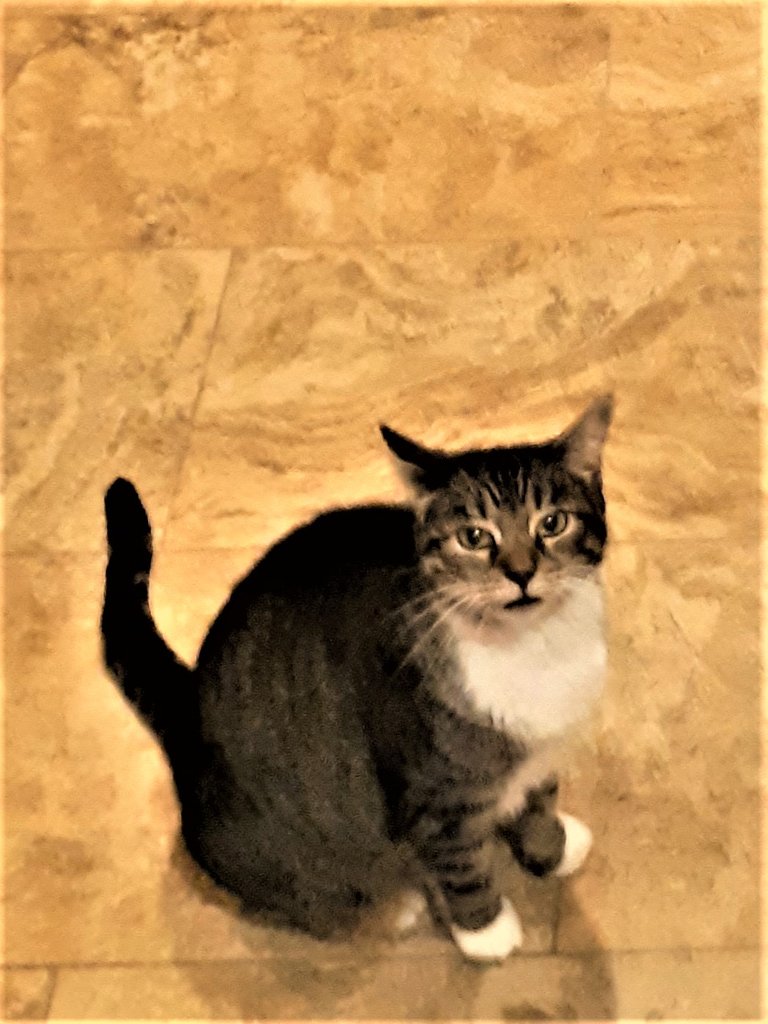 Boss Lady