Happy Caturday! It is especially happy for Tiger as he got a new Weazel Ball toy!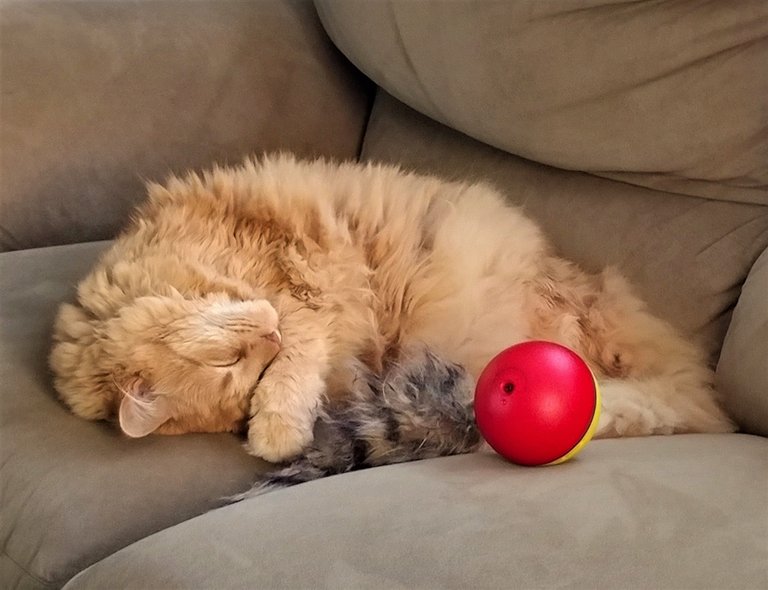 He just loves his new Weazel Ball! We don't put the batteries in it though so he doesn't get hurt. He really loves to carry it up the stairs then knock it back down with his paw. We can sometimes hear it during the night descending down the steps. I usually find it right outside my bedroom door in the mornings.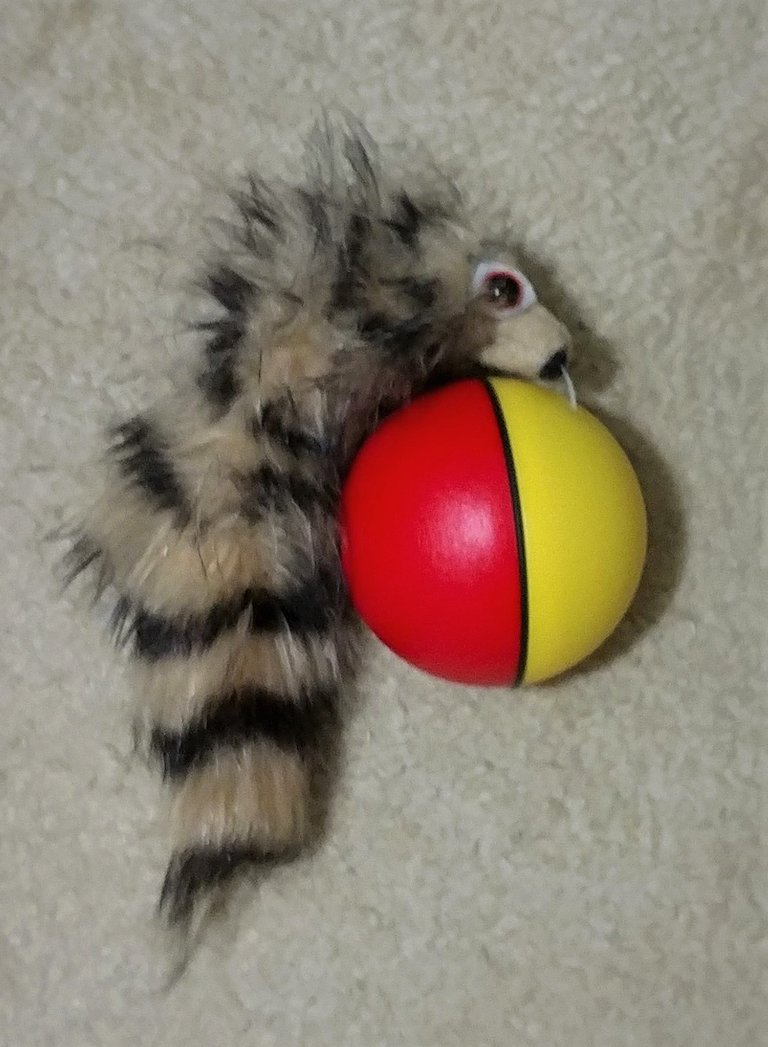 It can also be found on a chair, by the computer and we sometimes even find him sleeping with it on one of his favorite spots ... the couch!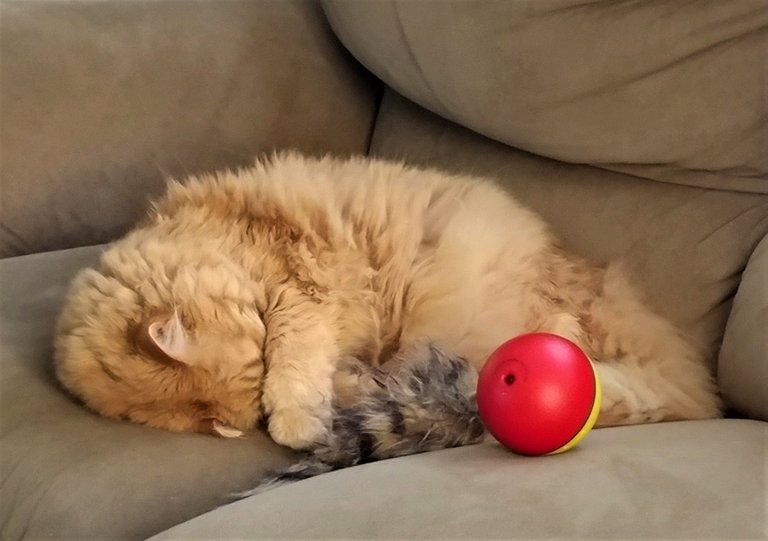 This Weazel Ball is a new one as he had one which he loved A LOT! As a matter of fact, he still loves that old raggedy one A LOT! So, now he will have the new one and the old one too.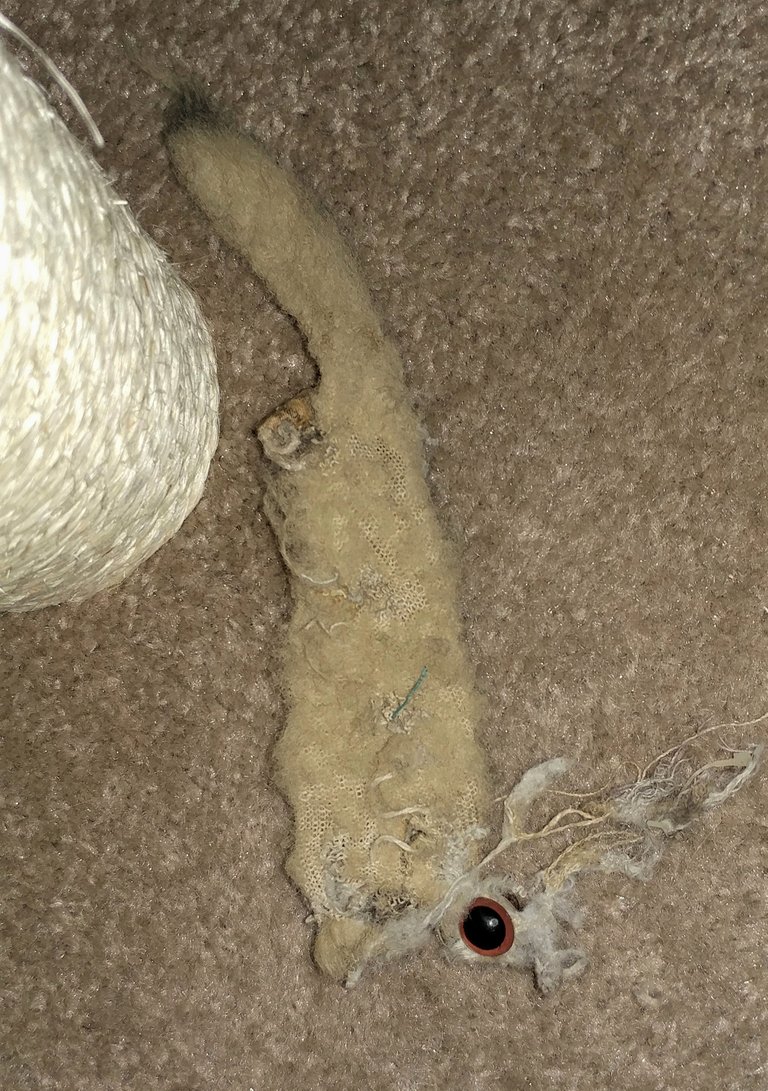 Sometimes late at night he will carry one or the other around meowing like "look what I got"! Yes Tiger, I know ... you love your little old raggedy weasel and your new Weazel Ball also!
I'm wondering though how long it will be before he gets the new weasel off the ball that it came with. I think I'll give it a month or two! 😉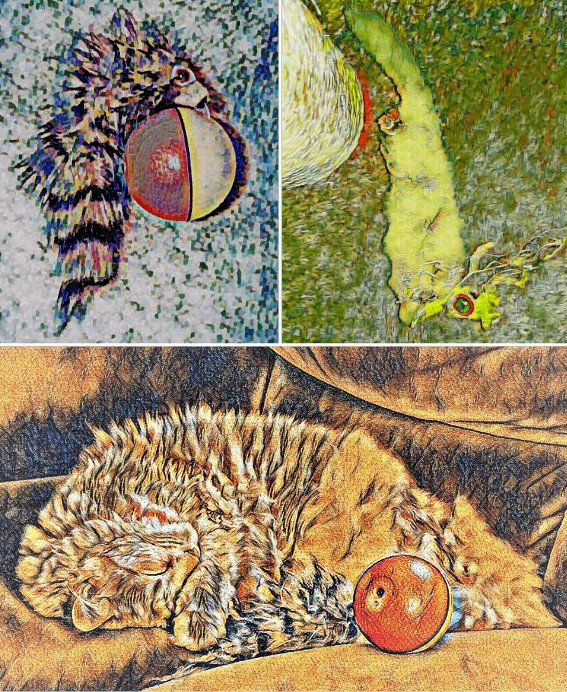 Wishing a wonderful #caturday to All! 🐈
All photos and text by me @deerjay. All rights reserved.