Late in the morning, when I returned from the grocery store, because I forgot to buy some stuff yesterday in my weekly supermarket shopping ...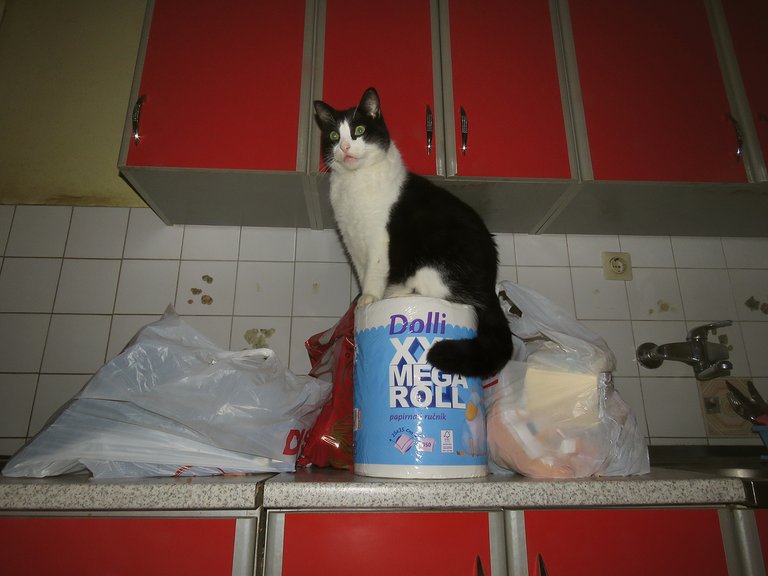 ... the male cat called Farabuto established himself on the pedestal made of XXX Mega Roll of some fine non-expensive paper towels I bought an hour before ...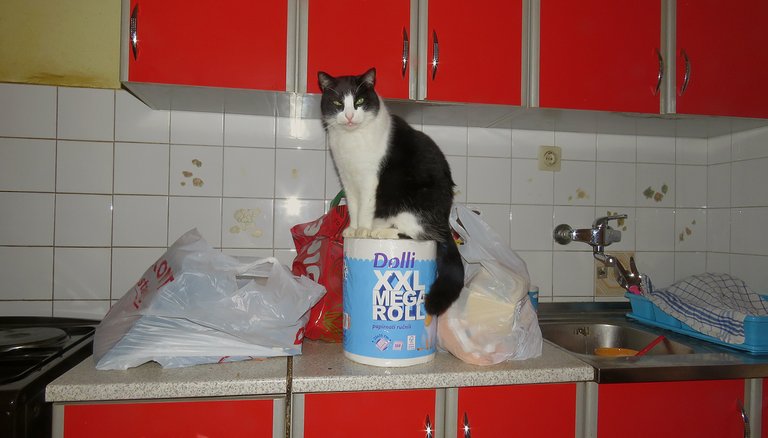 ... he looked like the king of the kitchen ... and maybe he deserves that title seriously.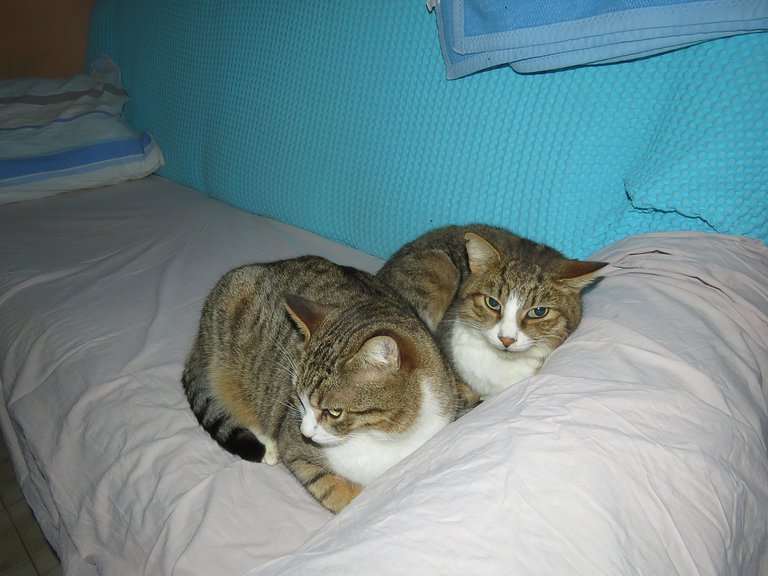 Two other males in my cat tribe, Bembo and Rakunatz, called also Miles sometimes ...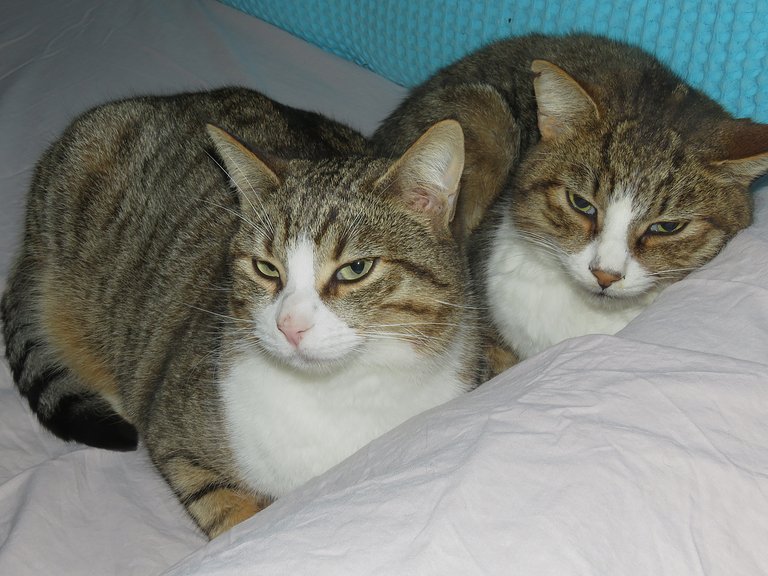 ... were chillin' on the sofa, enjoying the cold winter day from this comfortable indoor prospective ... Although they look a bit like twins, clones or the cat equivalent of Elvis Presley and his impersonator ...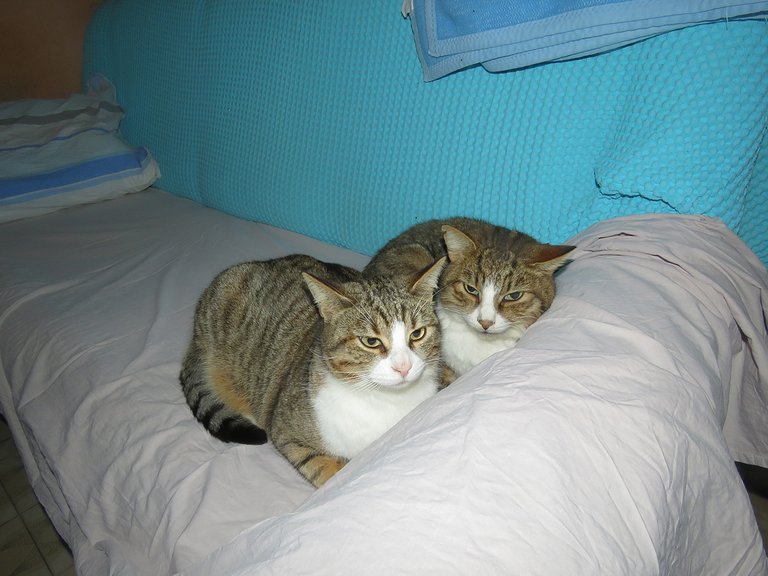 ... they are not related ... and they came from different towns.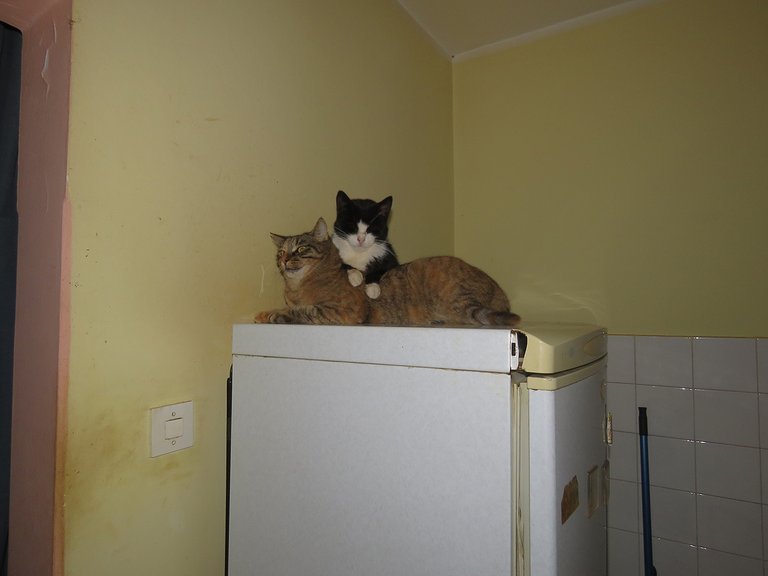 I found another chillin' pair on the fridge ...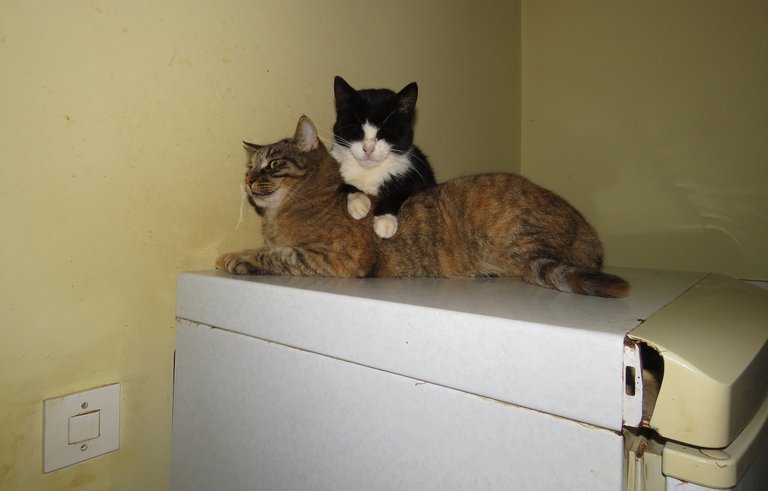 (Enlargeable)
... Malatz, the black & white male ... and the female called Veveritza.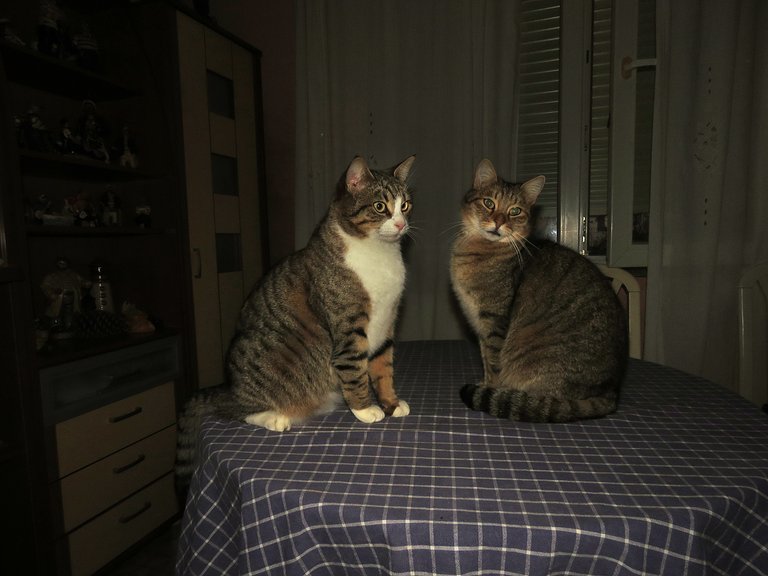 Then, after some time ... Bembo was on the living room table with Palchich, another male ...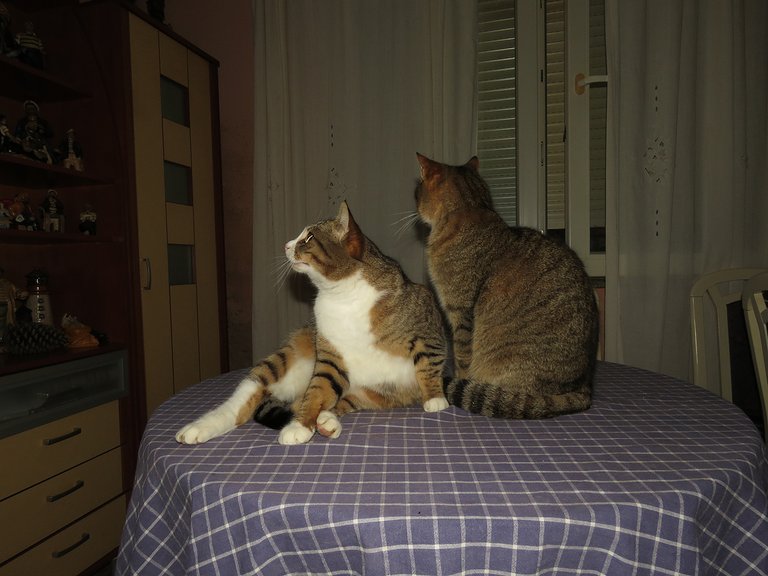 ... Bembo was staring at something on the top of the cupboard ...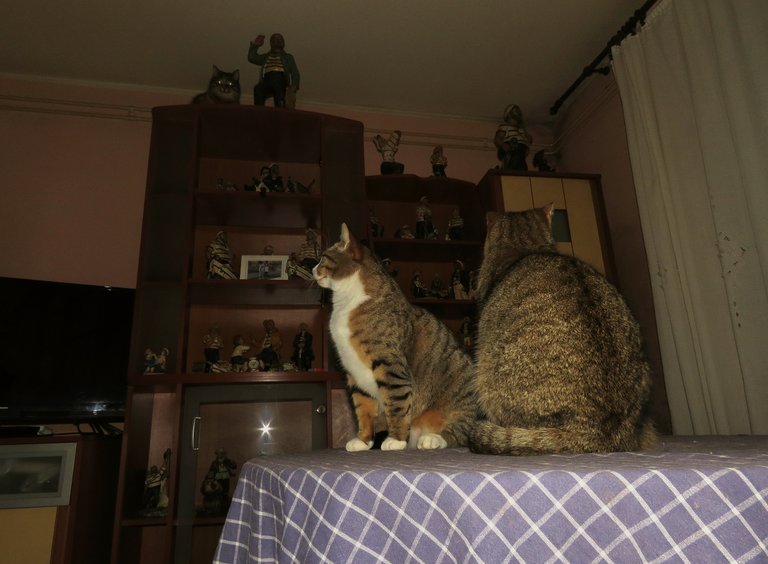 (Enlargeable)
... and that something was Veveritza, as you can see as a small detail on this wide, enlargeable shot.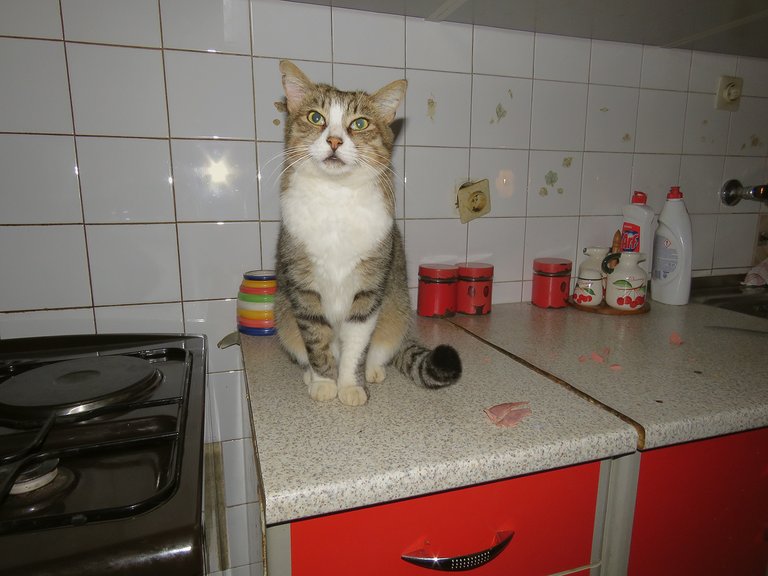 Meanwhile, Rakunatz was in the kitchen.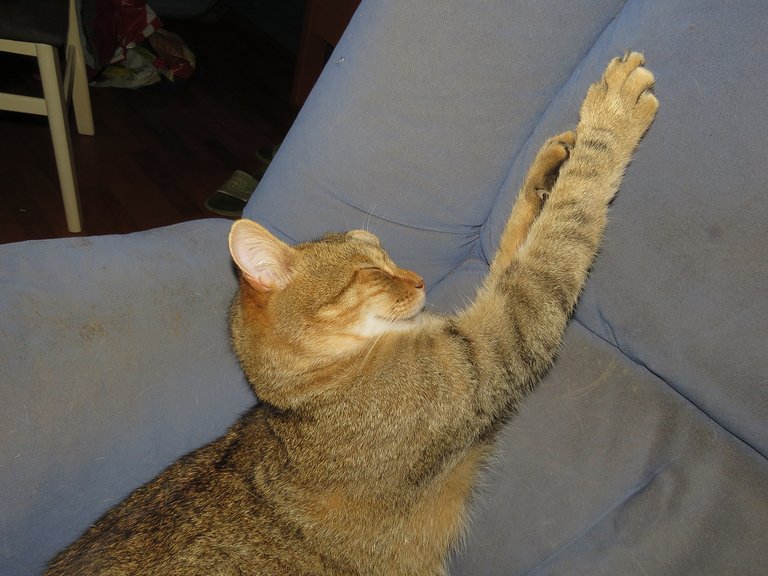 After that, Palchic was chillin' in my armchair, the chair in front of the PC, where all the posts are written ...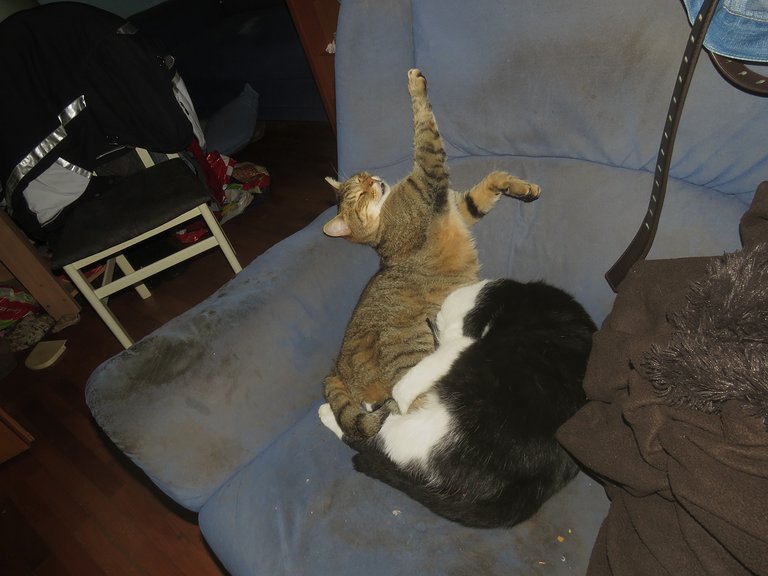 ... and Farabuto was chillin' there too ...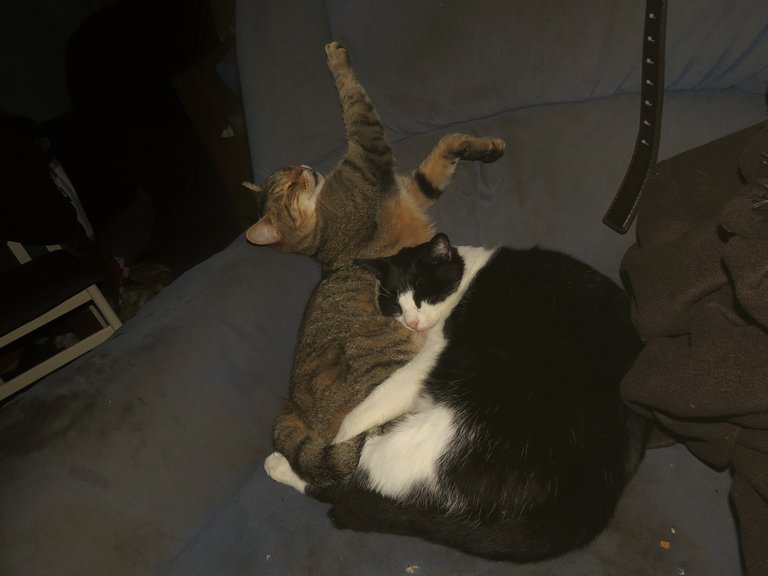 ... so I took these shots ...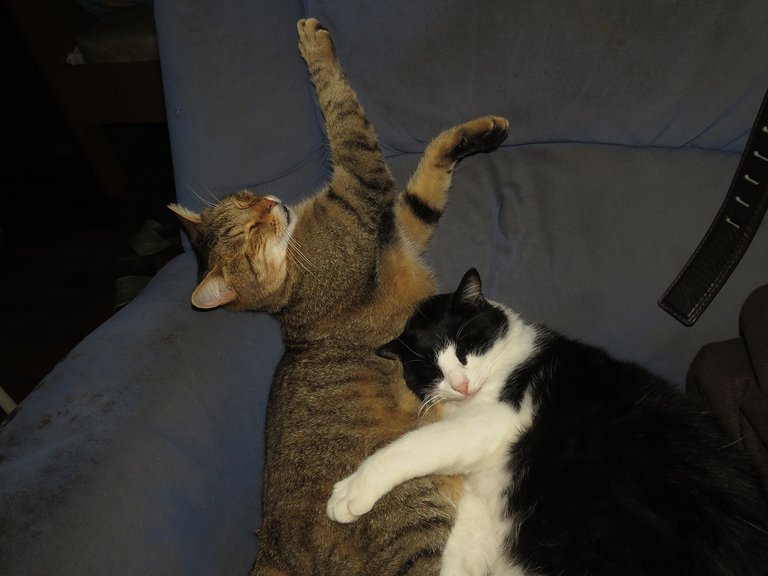 ... because I couldn't work comfortably on the computer ...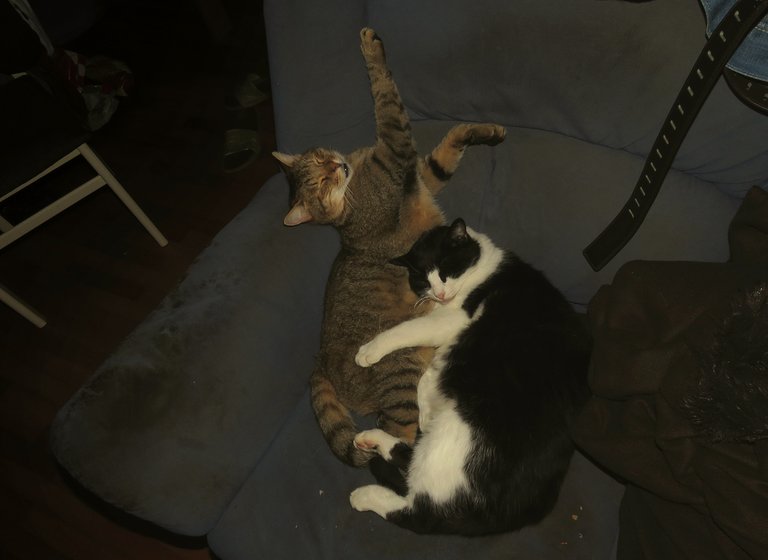 ... after that ... in the evening ...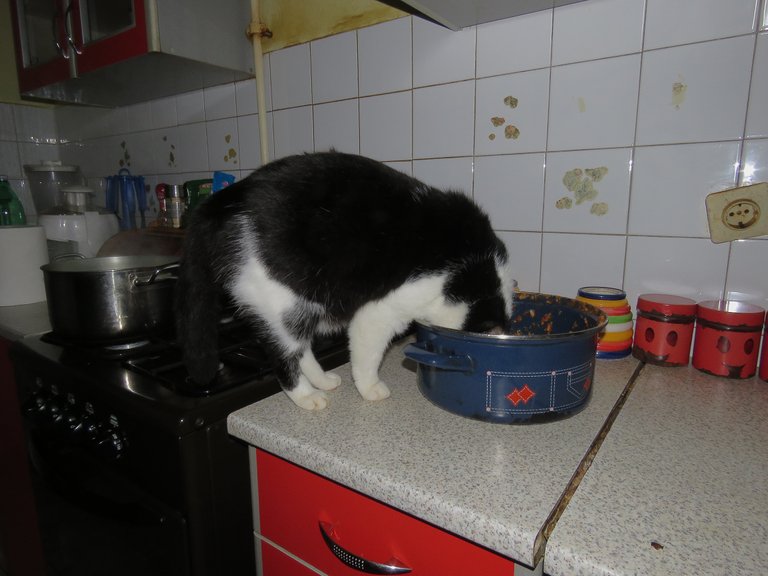 (Enlargeable)
... I caught Farabuto in this funny situation ... and that's it ... for today ... I have more cats ... and more female cats ... but they were active outdoors on this occasion ... as always in these posts on HIVE, the photographs are my work - MEOW MEOW (which means THE END)