No es un secreto para nadie que amo a los gatos, así que prácticamente cualquier cosa que tenga que ver con ellos llama mi atención, un día buscando no sé qué en internet, apareció ante mis ojos una noticia que hacía referencia a un gatito al que contrataron debido a las quejas de los clientes, sí como lo leen, un gatito fue contratad , en pocas palabras tiene empleo, sabia de otro tipo de acuerdos, pero esto creo que es único en el mundo o que al menos es el primer caso del que se conozca, así que aparezco por acá para contarles lo que descubrí, para que aprecien que todavía hay personas de buen corazón y lo que la llegada de León y su posterior contratación trajo como consecuencia.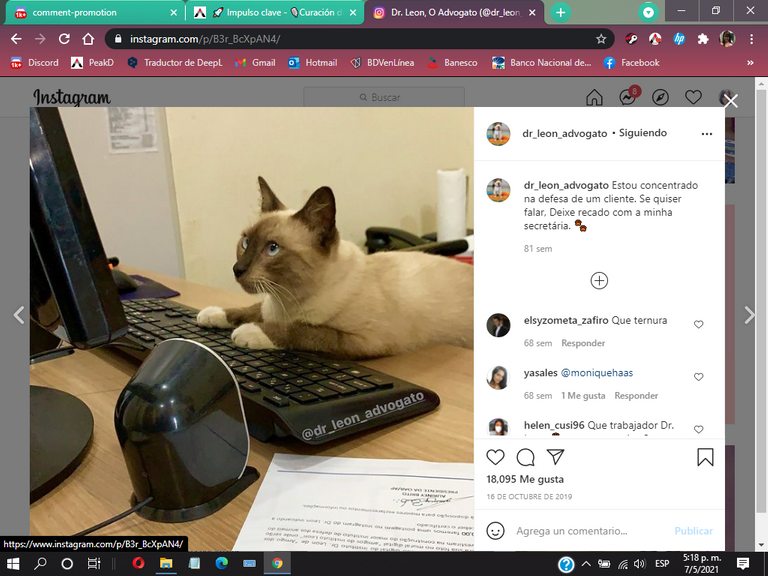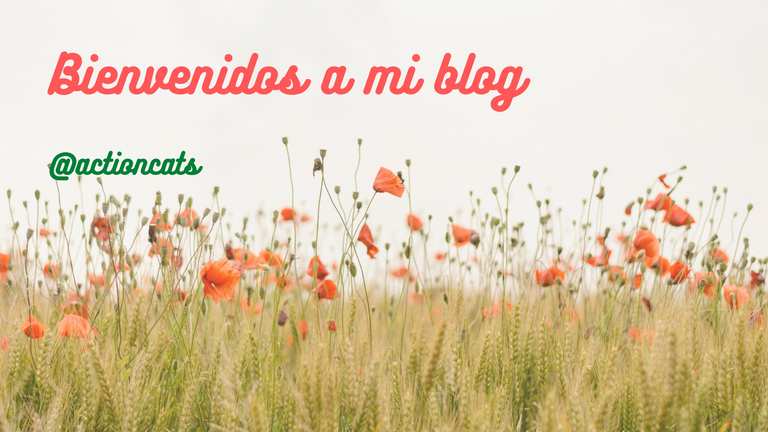 En Brasil, en el de estado de Amapá, específicamente en la ciudad de Macapá una tarde lluviosa, un gatito de lo que podríamos llamar raza Snow Shoes, ingreso en un lugar buscando refugiarse de la lluvia y el frio, pero resulto que el lugar le pareció tan acogedor, que decidió quedarse, así pasaron los días y continuaba allí, muy seguramente porque algunos de los empleados le dieron alimento y cariño, cosas que los mininos aman, de este modo el pequeño gato fue adoptado por un grupo de empleados del lugar, que es nada más y nada menos que el Colegio de Abogados de la zona, así el gato que fue bautizado como León, de este modo este personaje se instaló y se paseaba por el lugar a sus anchas.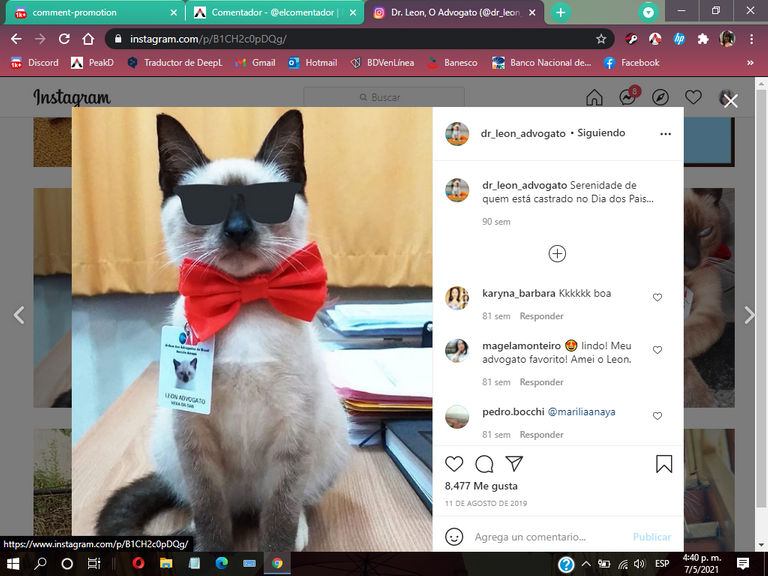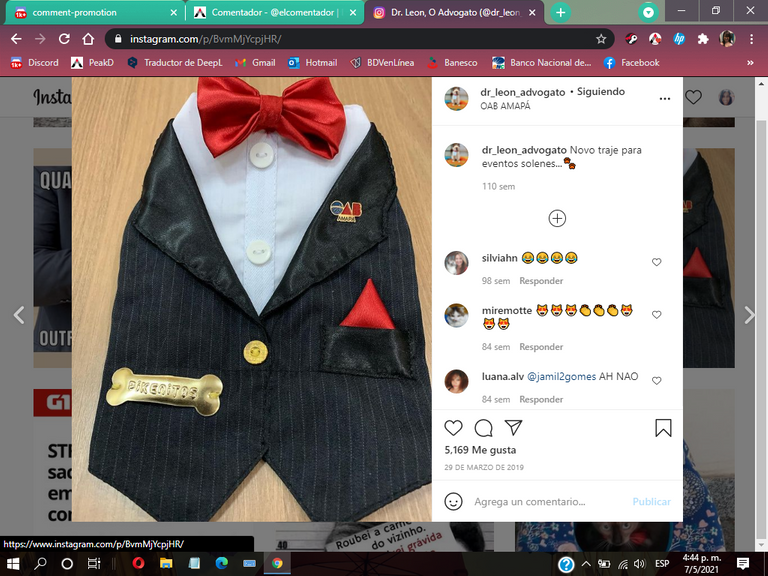 Por otro lado, no todos estaban a gusto con la presencia de León en el lugar y aunque no lo crean, el presidente de ese Colegio de Abogados, recibió quejas hasta por escrito, debido a la presencia del minino, algunos alegaban que: en una institución seria no había espacio para un gato, tal seria la magnitud de las quejas que se buscó una solución legal, esto me encanta, abogados al fin, le buscaron la solución desde el punto de vista legal.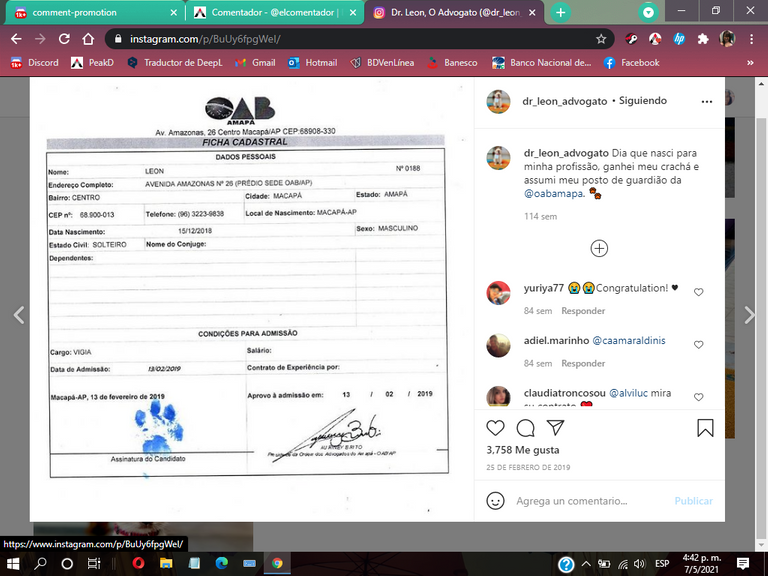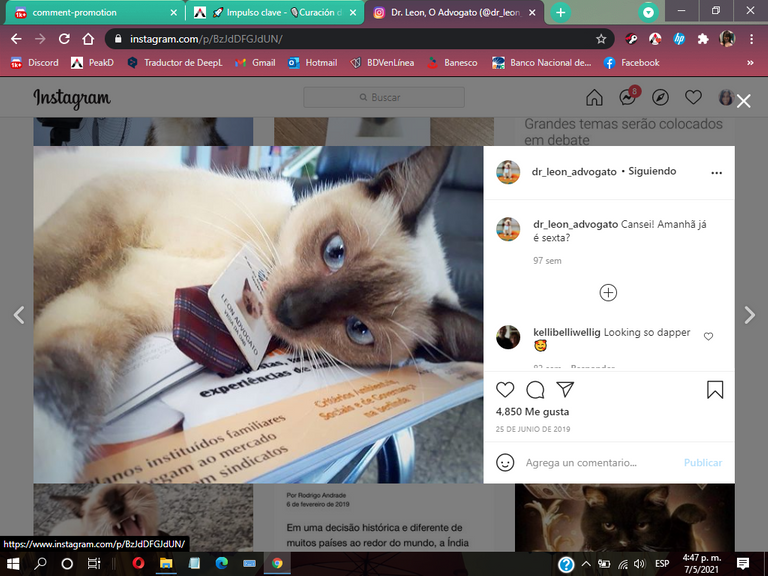 Así redactaron un contrato y le dieron empleo a León, quien firmo dejando la huella de una de sus patas mojada en tinta, de este modo, no había excusa para decir que el Dr León, quien tiene el cargo de vigilante, no pude estar en el lugar, le emitieron un carnet de identificación y le mandaron a elaborar varios trajes y corbatas para lucir, pero esta historia no queda allí, fue tal la fama de León que le abrieron una cuenta en istagram (@dr_leon_advogato) y tiene hasta el día de hoy 113 mil seguidores, así su llegada a ese Colegio de Abogados no solo fue el motivo para buscar el modo de legalizar su estadía en el lugar, su arribo sensibilizo a los abogados que han aprovechado la fama de León en las redes para lograr un objetivo: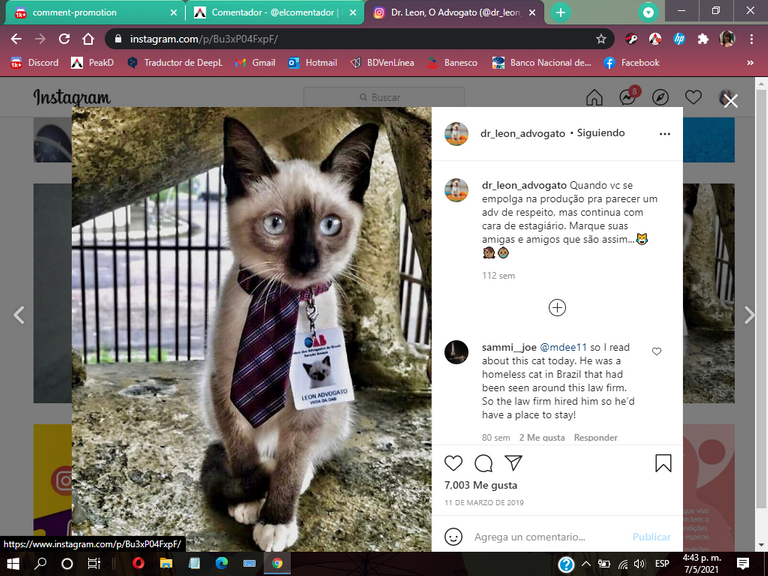 …ayudar a las ONG de la ciudad que trabajan por el bienestar de los animales. "Estamos finalizando los documentos para lanzar un instituto de derechos animales. Se llama Instituto Dr. León. Por desgracia, no podemos dar un hogar a todos los animales, así que daremos fondos a las ONG de la ciudad. Seremos un ejemplo a seguir en Brasil", cuenta la iniciativa.
Fuente
Ahora bien, quiero dejar en claro que las imágenes de León y su contrato fueron tomadas de su cuenta de Instagram con el único propósito de que le conozcan y vean su huella en el Contrato que le fue redactado para darle su actual empleo, como pueden ver León es una belleza de gato.

Me retiro no sin antes recordarles que hay muchos gatos y perros en condición de calle que anhelan un sitio seguro donde pasar sus días y noches, en el que les den cariño, agua y alimento, si tu no puedes brindar un hogar, le puedes brindar alimento y/o agua limpia o puedes difundir para que sean adoptados por una familia, así me retiro esperando que esta publicación haya sido de su agrado y si fue así, me encantaría leerlo en los comentarios, feliz #Caturday para todos.



It is not a secret to anyone that I love cats, so practically anything that has to do with them catches my attention, one day looking for I don't know what on the internet, appeared before my eyes a news that referred to a kitten that was hired due to customer complaints, yes as you read, a kitten was hired, in a few words it has a job, I knew another type of agreement, but I think this is unique in the world or at least it is the first case known, so I appear here to tell you what I discovered, I knew about other types of agreements, but I believe this is unique in the world or at least it is the first case I know of, so I appear here to tell you what I discovered, so that you can appreciate that there are still people with good hearts and what the arrival of Leon and his subsequent hiring brought as a consequence.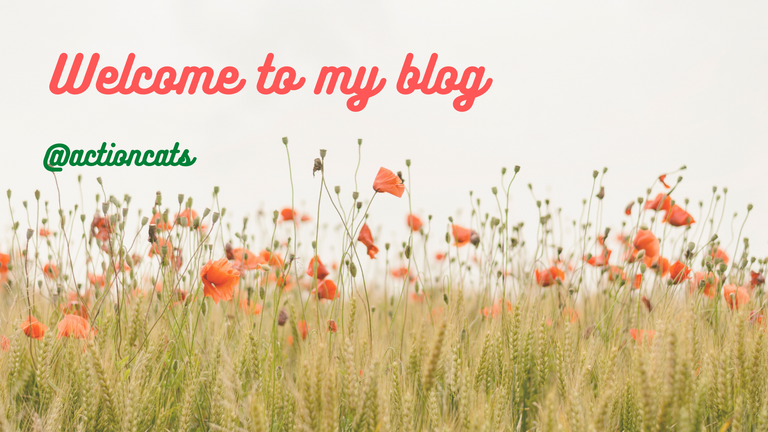 In Brazil, in the state of Amapá, specifically in the city of Macapá, one rainy afternoon, a kitten of what we could call Snow Shoes breed, entered a place looking for shelter from the rain and the cold, but it turned out that the place seemed so cozy that he decided to stay, and so the days passed and he continued to stay there, Most likely because some of the employees gave him food and affection, things that cats love, so the little cat was adopted by a group of employees of the place, which is nothing more and nothing less than the Bar Association of the area, so the cat was baptized as Leon, so this character was installed and walked around the place at ease.
On the other hand, not everyone was happy with the presence of Leon in the place and believe it or not, the president of the Bar Association, received complaints even in writing, due to the presence of the little cat, some claimed that in a serious institution there was no room for a cat, such was the magnitude of the complaints that a legal solution was sought, I love this, lawyers at last, they sought the solution from the legal point of view.
So they drew up a contract and gave Leon a job, who signed it leaving the imprint of one of his paws dipped in ink, thus, there was no excuse to say that Dr. Leon, who has the position of watchman, could not be in the place, they issued him an identification card and sent him to make several suits and ties to show off, but this story does not end there, León's fame was such that they opened an istagram account for him (@dr_leon_advogato) and to this day he has 113 thousand followers, so his arrival at the Bar Association was not only the reason to find a way to legalize his stay in the place, his arrival raised awareness among lawyers who have taken advantage of León's fame in the networks to achieve a goal:
help NGOs in the city that work for the welfare of animals. "We are finalizing the documents to launch an animal rights institute. It's called the Dr. Leon Institute. Unfortunately, we can't give a home to all the animals, so we will give funds to NGOs in the city. We will be an example to follow in Brazil," the initiative tells.
Source
Now, I want to make it clear that the images of Leon and his contract were taken from his Instagram account for the sole purpose of you knowing him and seeing his imprint on the Contract that was drawn up to give him his current job cono you can see Leon is a beauty of a cat.

I retire but not before reminding you that there are many cats and dogs in street conditions that yearn for a safe place to spend their days and nights, where they are given love, water and food, if you can not provide a home, you can provide food and / or clean water or you can spread to be adopted by a family, so I leave hoping that this publication has been to your liking and if so, I would love to read it in the comments, happy #Caturday for all.
Translat with www.DeepL.com/Translator (free version)
Separadores creados por @mayvil /Dividers created by @mayvil
Comunidades y proyectos que me apoyan / Communities and projects that support me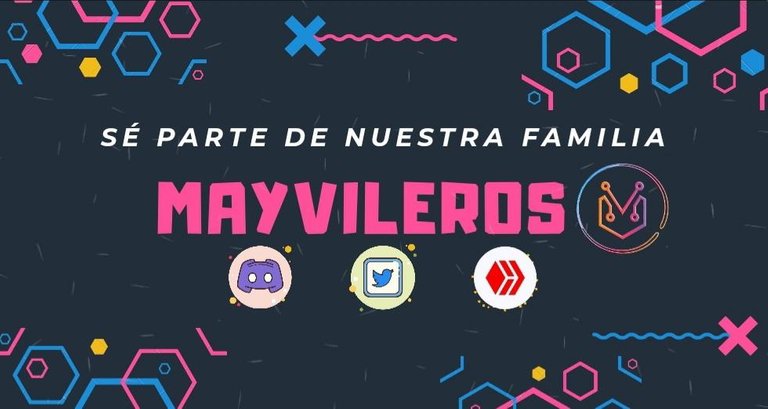 Click on the banner to get redirect to the server. Art made by @tripode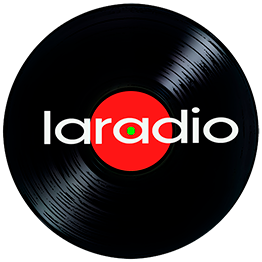 Art made by @oscarps

Aliento banner made by @eddiespino