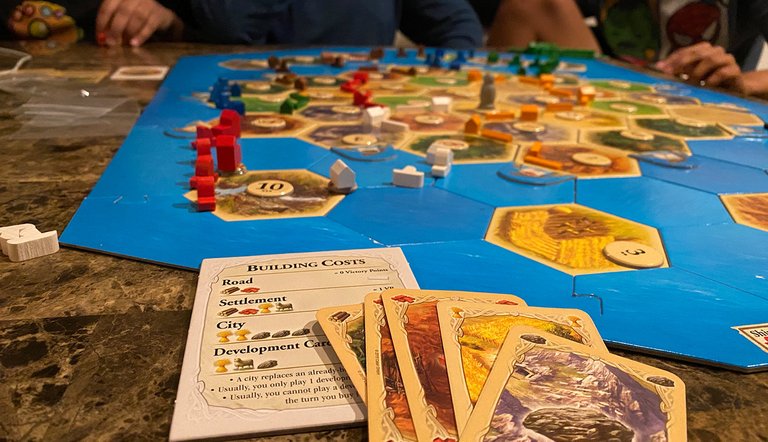 While on quarantine lockdown, my family has had plenty of opportunities to try some new games. One of our favorites is CATAN.
The board changes every game, so each session is unique. When you start, you plop down land tiles that will determine the overall geography of the world.
The strategy revolves around how to best accumulate, trade, and utilize resources such as ore, wheat, lumber, etc.
I suppose that sounds sorta boring, but it's really not. You'd be surprised how intense and interesting things get as all the players work their respective strategies. Part of the charm of the game is that there is more than one path to victory. "Points" are accumulated through a variety of accomplishments, and it's not uncommon to see players focusing on different ones.
Of course, there's lots of little widgets and pieces to fiddle around with...so you might end up constructing a mini statue in between turns.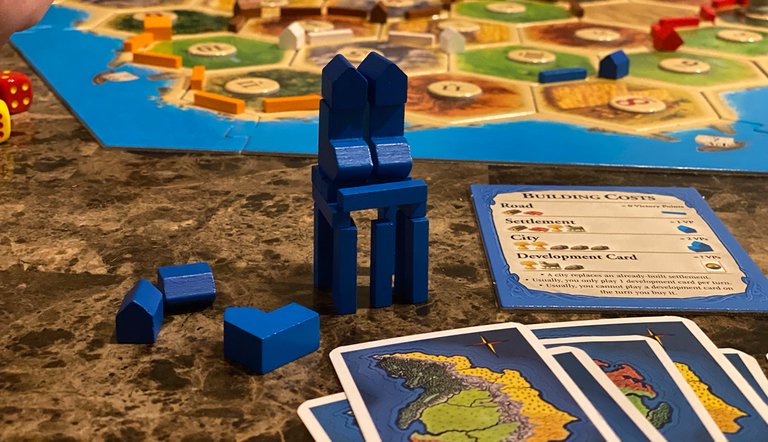 We had so much fun with the original version of the game, we decided to order one of the many expansions. This particular expansion extended the sea faring aspects of the game. We got little boats and went sailing to explore new lands!
What's even cooler is that the expansion came with a whole lot of different ways to play! Each version of gameplay came with guidelines on how to set up the board plus special rules on how to play that scenario.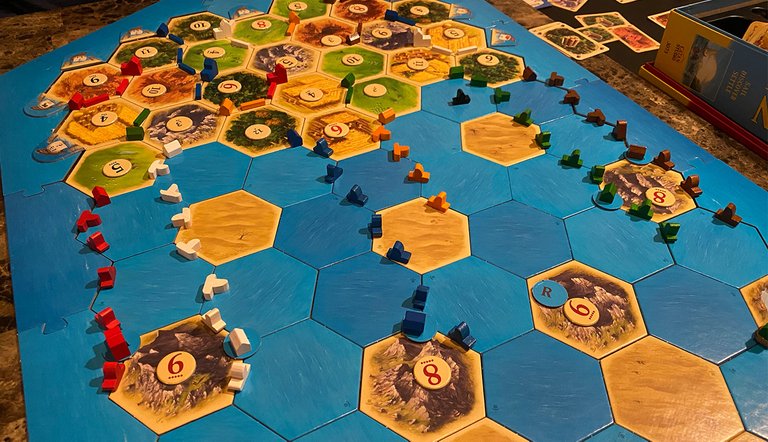 If you get a chance to pick up a copy of the game, I highly recommend it. Once you get going, it's easy to learn the rules, and it's very engaging.
If you're a Splinterlands fan, it will definitely wet your appetite for the upcoming land sale!
Stay tuned. There's more games coming up!