The clear prominence application in the history of blockchain technology in 2021 is non-fungible tokens (NFT) which are simply trading rights to digital assets in an environment where ownership is recorded in smart contracts on a blockchain. What interesting gems!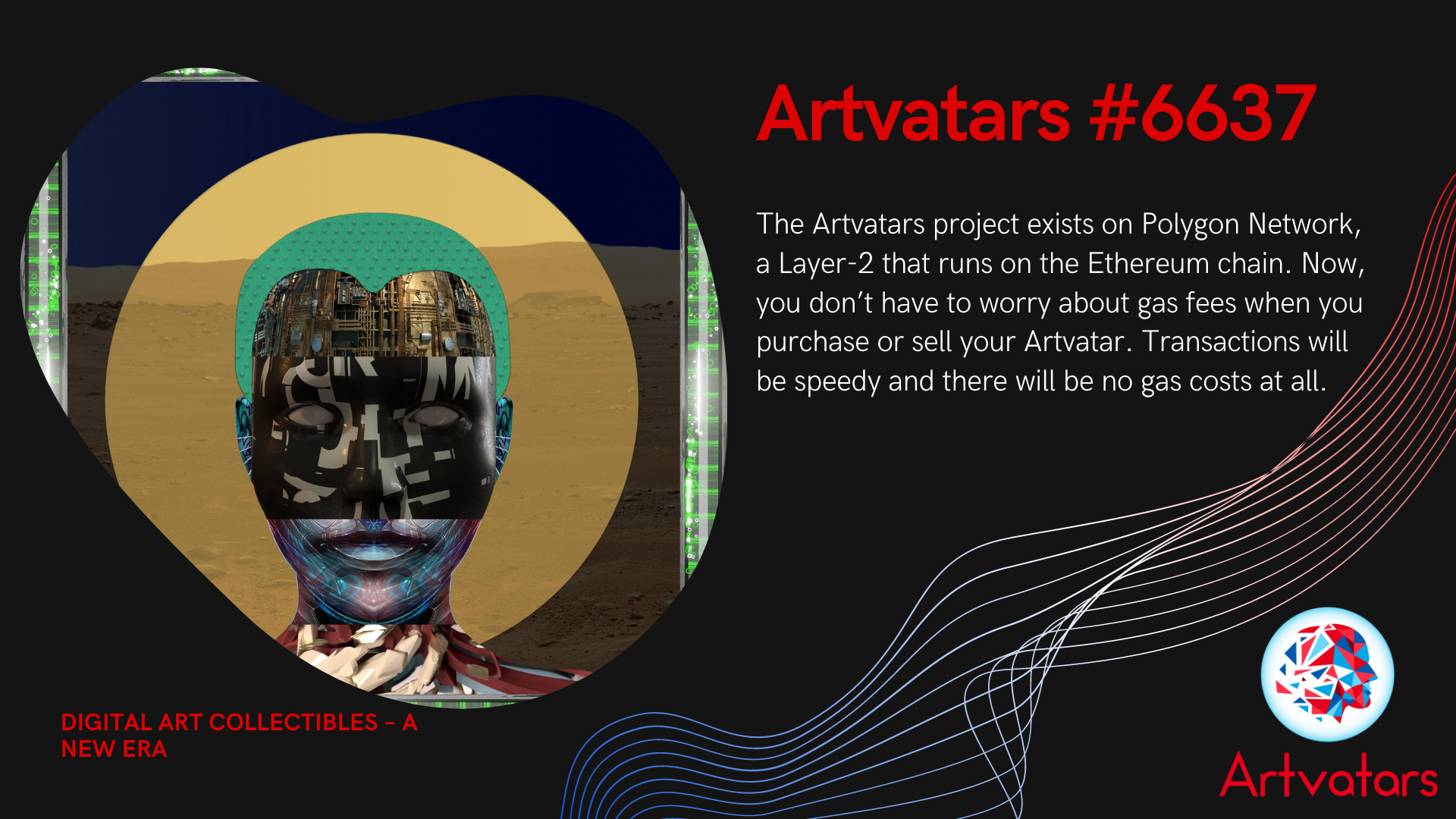 One of the gems in NFT was discovered, AnRKey X.
What is AnRKey X All About?
This project is known as Artvatars proudly supported by Polygon Network and a proprietary AI algorithm that splices each artist's artwork into various components. One of the unique nature of the software is the ability to select the components that will be used to generate a unique, 1/1 NFT made from up to 12 different parts from each artists' artwork.
Furthermore, the scalability issue on the ethereum blockchain has been solved following the fact that the Artvatars project is using layer 2 protocol via Polygon Network for its transaction so you don't have to worry about gas fees when you purchase or sell your Artvatar.
The Unique Nature of AnRKey X
NFT comes with staking and mining since DeFi major features are based on these two, AnRKey X moving forward into the beta test main focus on game rewards and differentiate itself from other farming/liquidity platforms by launching an amazing product in this regard.
A general staking and liquidity providing system is usually a whale show, which renders other investors a small cut of reward even when they stake on the platform. The norms are, as the APR is lowered it will only benefit those with a lump sum of the token within the pool.
The unique nature of AnRKey X is based on Esports and the APR boosting NFTs within a gamifies liquidity mining platform. Here you are not alone! This is the first time in digital system (crypto) yield farming will have Esport driven experience.
How Does It Work?
It's simple arithmetic that is based on players. At discord, Battle Wave 2323 is integrated and players are required to strategize together. The coordination of APY boosting actions of individuals team members in Battle Wave 2323 utilizes both in-game and AnRKey X collectable APY boosting NFTs, and thereby APY of all pool members are increased. This style makes the rewards significantly increase for the whole team in a fun arcade-style environment.
The first group of founder achievement NFT winners have enjoyed the gameplay of Battle Wave 2323 since 26th August 2021 and the AnRKey X team sat down with one of the players to listen to feedback and what they had to say regarding their experience. Turbo who happened to be the player said, it's really fun, good to have like a traditional game to play too. He mentioned it gets pretty though but he concluded by saying, it's a great feature to have access to when not busy coordinating with his teammates or when he's bored at work. Within the space of time he played, 15,000,000 oracle shards reward in his account. Read more here
Watch The Game Demo of the Final Features of Battle Wave 2323 Winners
With an interesting setup here, check out the project of an amazing team of over 60 years combined experience working in blockchain and crypto, traditional gaming, financial technology, and music. A project that combines DeFi liquidity reward farming and staking with community-driven ESports and Web 3.0 NFTs.
For Further Info