Hello Friends,
The crypto world has been amazing for those that have the understanding and take action. As DeFi (Decentralized Finance) brings different features that participants can leverage on by storing their digital assets and grow their wealth, it also to have a clearer view of different chain opportunities and how it applies to generating reward/profit at a very low gas fee.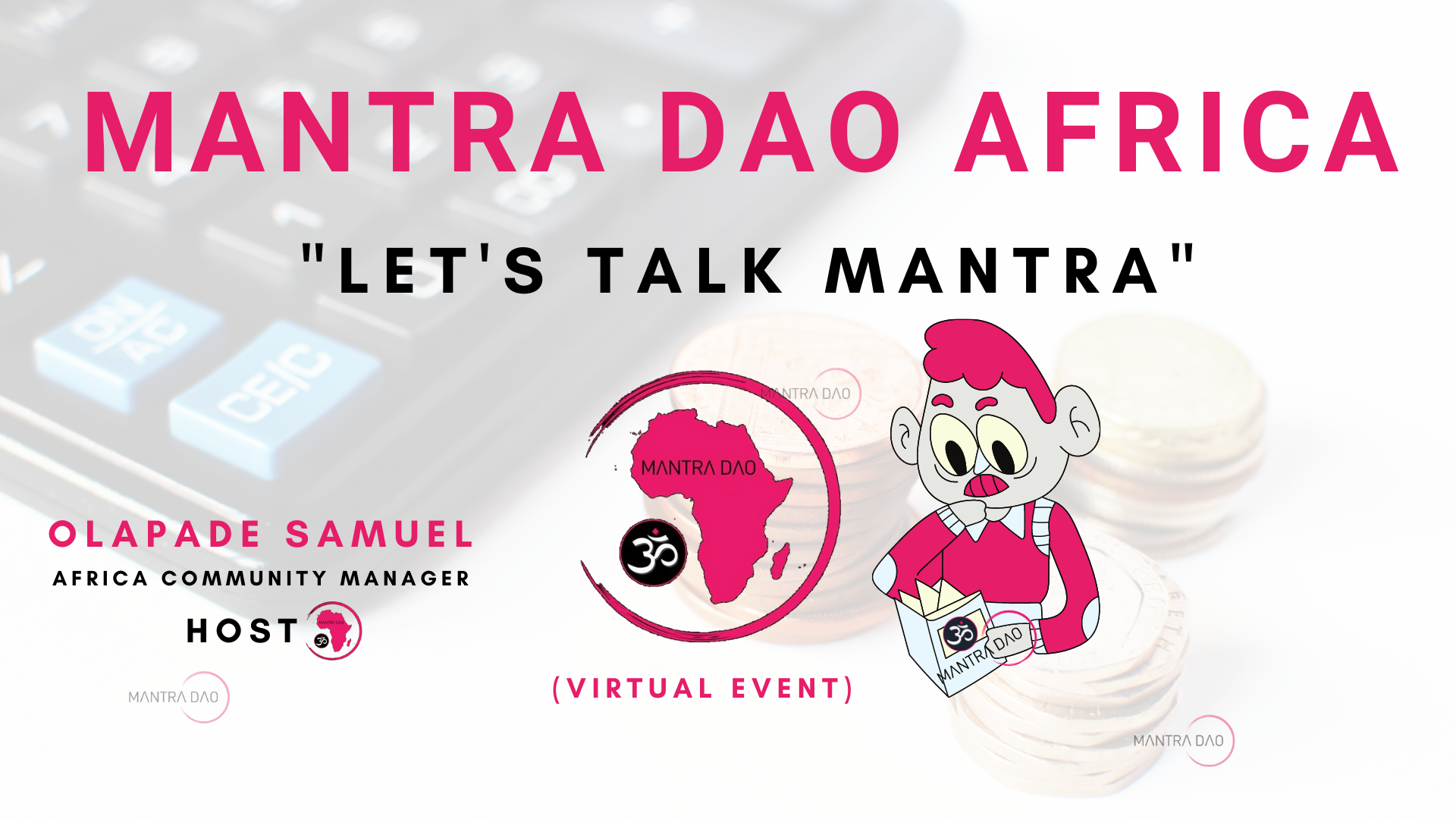 Let's talk MANTRA is an initiative that has helped many Africans in understanding their way when talking about the DeFi system.
A very common saying says, information is power, but I add to the saying, information is power only if the person that has it, make use of it wisely.
Can you spear 1 hour to grab some information about the community-governed DeFi ecosystem?
Join us today at 7:30 PM WAT
Venue: Zoom
Host: EngrSamest (Community Manager)
It's also amazing to see #LERN interface coming to us in other to generate a reward for our passion as a writer, so friends, sign-up and start receiving a reward for your passion via LERN interface, a new interface built on the red diamond platform @hive.
Follow Me: https://twitter.com/olapadesam00
Join Telegram: https://t.me/mantradaoafrica
Visit Website: https://mantradao.com
Mantra App: https://app.mantradao.com