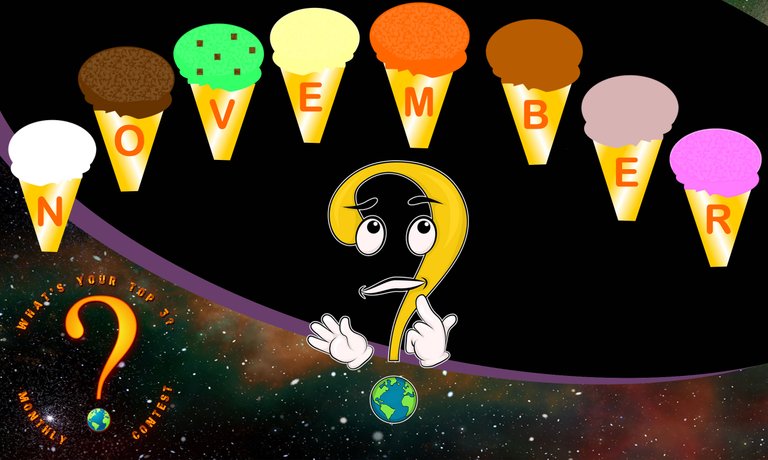 A Comforting Month!
Hey everyone! It's Q here, the mascot for the Your Top 3 Contest and I'm back to reveal this month's winners after pulling my head back above the pillow. You all had me quaking in my boots with the scary choices, but let's find out exactly which ones reigned supreme for Halloween!
Contest Results
As this is an open door contest, I like to use dpoll to let ALL of YOU vote for your choices from the nominations that have come in from those who entered. I then assign points to those voting positions and add up the three nominations for each contestant to make a final league table.
And here is the final league table: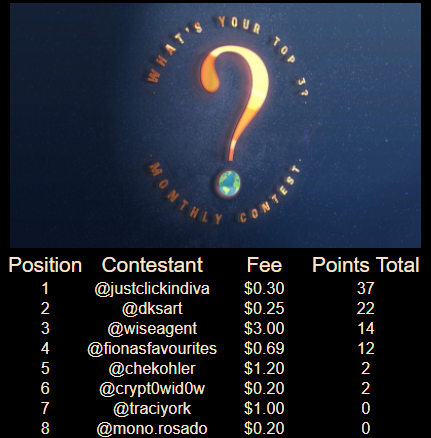 Link to post - Prize $1.27
Link to post - Prize $0.70
Link to post- Prize $4.22
Congratulations to the winners for the excellent nominations and winning this month's contest round! Be sure to check your wallets as the prize payouts will be with you shortly!
Showing Gratitude
Such thanks should also be given to our delegators, we appreciate this immense generosity!!
Thanks for entering this month's contest. I hope you had fun and we get to do it all again on the 1st! So follow me here and I look forward to seeing your entries next month!
Q
Your Top 3 Contest Mascot