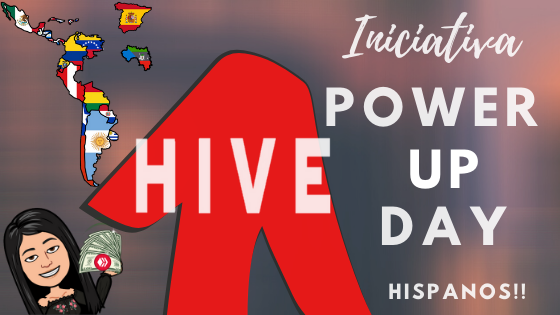 ---
Initiative HIVE Power Up Day #HPUD Hispanics!
EL Día HA LLEGADO
---
It all started last May with this 🌟 Can We Venezuelans Do a HIVE Power Up Day? #HPUD 😎 💪 🌟 As you all know This initiative was inspired by the fact that I had reached the 1000 HIVE POWER mark!!!!!! 💪🎉 and I have never done a Power Down since I am from Venezuela and we have a very difficult economic situation here that was not easy, and since that calling to power up was such a success!! I decided to do it again, this time not only for Venezuelan but encouraging all those Hispanics who want to join in, to show how we believe and support Hive.
Todo comenzó el pasado mayo con este post 🌟 Can We Venezuelans Do a HIVE Power Up Day? #HPUD 😎 💪 🌟 Como todos ustedes saben esta iniciativa fue inspirada por el hecho de que he alcanzado la meta de 1000 HIVE POWER!!!!!! 💪🎉 y Nunca he hecho un Power Down ya que soy de Venezuela y tenemos una situación económica muy difícil aquí que no fue fácil, y ya que ese llamado a hacer Power Up fue todo un éxito, Decidí hacerlo nuevamente, esta vez no solo para los venezolanos, sino para alentar a todos los hispanos que quieran unirse, y mostrar cómo creemos en Hive.
---

In our last initiative we got Official Results Post
En la última Iniciativa tuvimos
57 Accounts to Participate
&
1772,332 HIVEs Power Up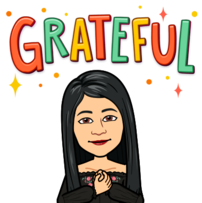 ---
Today Is the Day! Let's Power Up! || Hoy Es El Dia Hagamos Power Up!
Today is the day it doesn't matter how much you power up it can be a little or it can be a lot, what is important is to show that the Hispanic community does believe in Hive and we do care for the grow of our blockchain, we are not here just to drain the reward pool. I did my power up as you can see ->
I have to go buy diapers and some food for my house today, but I do this power up gladly because I know that if my Hive Power grows, I can gain more later with curation!
Hoy es el día, no importa cuánto, puede ser un poco o puede ser mucho, lo importante es demostrar que la comunidad hispana cree en Hive y que nos importa el crecimiento de nuestra blockchain, nosotros no estamos aquí solo para drenar la piscina de recompensas. Hice mi poder como puedes ver ->
Tengo que ir a comprar pañales y algo de comida para mi casa hoy, pero hago esto con mucho gusto porque sé que, si mi Hive Power crece, mis ganancias por curación me lo regresaran con intereses!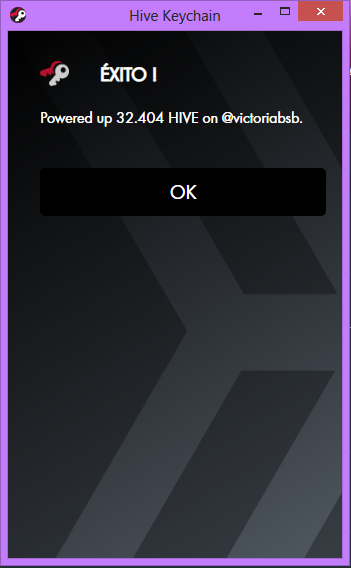 ---
Remember to participate you have to follow the...
Recuerden para participar deben seguir las...
---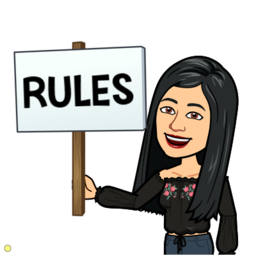 Rules
1. MUST Power Up at least 1 HIVE COIN on August 1st, 2020 to be eligible for the delegation prizes.
2. MUST have LESS than 5000 HIVE Power to be eligible for the prizes.
3. MUST have 1 Post in their blog about #HPUD set with the rewards to 100% power up on that day.
Reglas
1. DEBES Hacer Power UP al menos de 1 HIVE el 1 de agosto de 2020 para ser elegible para los premios de delegación.
2. DEBES tener MENOS de 5000 HIVE Power para ser elegible para los premios de delegación.
3. DEBES tener 1 publicación en su blog sobre #HPUD configurado las recompensas al 100% Power Up.
---
If you don't know how to do a Power Up I will leave here the best tutorials for you (spanish)
Si no sabes cómo hacer un Power Up, te dejaré aquí los mejores tutoriales para ayudarte.
🔀 Cambiar HBD a Hive 🔀
Opción inmediata al precio del mercado interno
♻️ Convertir HBD a HIVE ♻️
Opción toma 3.5dias te da 1$ en Hive por cada HBD
En la Wallet de PeakD al lado de tus hbd tienes un menú debes seleccionar convert para convertir los hbd a Hive. Te solicita ingreses cantidad a convertir y tu clave activa para hacerlo.
---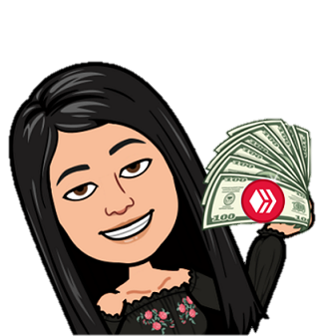 Prizes
Currently we have
@r1s2g3 sponsoring a total of 150HP delegated for 21 days.

@traciyork sponsoring a total of 100HP delegated for 21 days.

10 HIVEs from @monster-one
All participants that power up whatever amount even less than 1 HIVE and did a post with the rewards set to 100% power up will got an upvote from the @minnowsupport account
The Amazing people of @hivebuzz is going to give away an awesome badge to all of those who power up any amount bigger than 100 HIVEs on the 1st of each month. thanks to the idea of @jeanlucsr
You can read all about it here -> Hive Power Up Day - ¡Crezcamos juntos!

Premios
Actualmente tenemos a
@r1s2g3 patrocinando un total de 150HP delegado por 21 días.

@traciyork patrocina un total de 100HP delegado por 21 días.

10 HIVEs de @monster-one
Todos los participantes que hagan power up de cualquier cantidad, incluso menos de 1 HIVE y tengan una publicación con las recompensas al 100% de Hive Power podrán ser curados por @minnowsupport
La gente maravillosa de @hivebuzz regalará una insignia increíble a todos los que hagan Power Up de cualquier cantidad mayor a 100 HIVEs el 1 de cada mes. Gracias a la idea de @jeanlucsr
Puedes leer todo sobre esto aquí -> Hive Power Up Day - ¡Crezcamos juntos!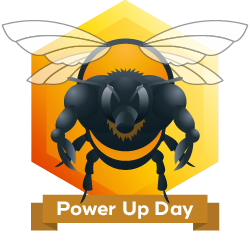 source @hivebuzz
---
---
!Como siempre, muchas gracias por leerme y
Espero leer tus comentarios!
---
Picture Credit: All images are of my property unless said otherwise and the emojis are made with Bitmoji.com!
---
Proud Member and Supporter of The Minnow Support Project, If You Are Not Yet on The Community What Are You Waiting For?? CLICK below!!!

---
---
😗 Follow me on my Other Social Media...❗️⬇️⬇️⬇️⬇️

You can find this post shared on Twitter Here
please give the tweet a like and retweet!
---