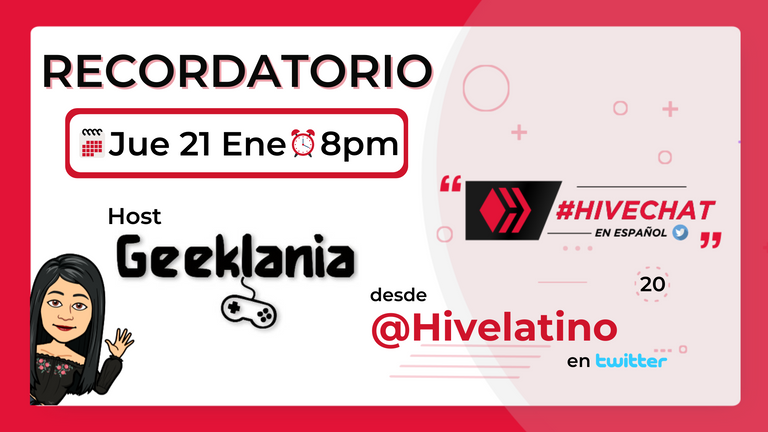 ---
---
Fácil es un #TwitterChat actividad de interacción para crear tráfico y tendencia, una conversación pública en Twitter que gira en torno a un hashtag único, en este caso el nuestro es el #HiveChat.
---
Host de La Semana:
Donde?
En la cuenta de Twitter https://twitter.com/hivelatino
Cuando?
📆 Jueves 21-01-20
⏰ 8pm Hora de Venezuela
Cómo?
Espera que realicemos las preguntas desde la cuenta de @hivelatino en twitter y responde cada pregunta siempre usando los hashtags #Hivechat y #Hive
Pautas a seguir durante el #HiveChat en español:
▪️ Una hora de duración.
▪️ Nueva pregunta cada 10 minutos.
▪️ 5 preguntas en total.
▪️ Usa las etiquetas #HIVE y #HiveChat en todas las respuestas
---
Si quieres colaborar sugiriendo preguntas aquí dejare el HACKMD
https://hackmd.io/@wU3aQR_bTs-dE5QzUJc9Kg/S1zP3ovGD
Con las sugerencias ya realizadas y preguntas hasta ahora hechas para que revisen y dejen en los comentarios de este post sus sugerencias preferiblemente no repetidas.
Si quieres colaborar siendo host o proponiendo uno
lee este post -> #HiveChat En Español 🌎 Toda La info Que debes Saber Si Quieres Ser Host! || Twitter Chat 🐦
Aquí les dejo el hasta ahora calendario y las fechas libres, tomen en cuenta que se esta tratando de que los host sean rotativos por países buscando así poder llegar a una audiencia mas grande no solo la Venezolana, por lo que se asignará la fecha de acuerdo no solo a la disponibilidad si no a el país de donde sea el Host.
---
Calendario de Actividades 📆
No.
fecha
hora
Host
Cuenta
Pais
20
21-ene
8pm
Jose Manuel (geeklania)
hivelatino
vzla
21
29-ene
8pm
Victoria (victoriabsb)
hivelatino
vzla
hora de venezuela
---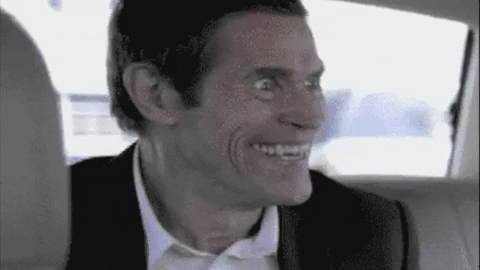 Gift created by @stellabelle
---
As always, thank you very much for reading me and
I hope to read your comments!
---
Picture Credit: All images are of my property unless said otherwise and the emojis are made with Bitmoji.com!
---
Proud Member and Supporter of The Minnow Support Project, If You Are Not Yet on The Community What Are You Waiting For?? CLICK below!!!

---
| Are you a Mom? Of a human or a Cat or a Dog or of anything? Join us in our Community! | Eres Venezolano? Tenemos una Comunidad Increíble Únete!! |
| --- | --- |
| | |
---
😗 Follow me on my Other Social Media...❗️⬇️⬇️⬇️⬇️