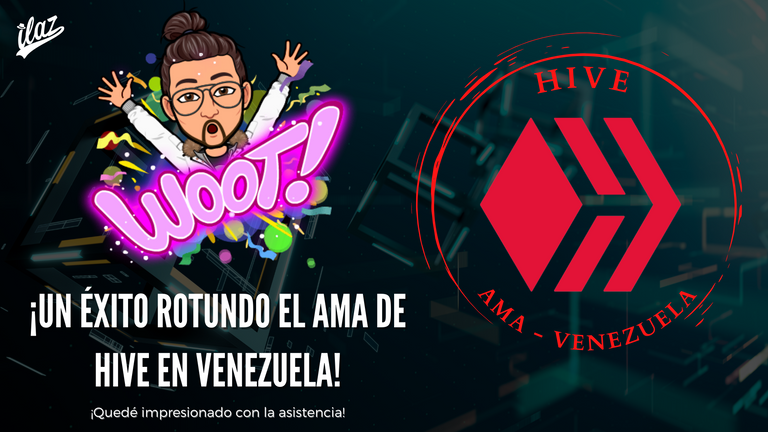 Diseño hecho por mí en Canva | Design made by me on Canva
No pensé que haría este post el mismo día del evento, pero realmente estoy muy emocionado porque la charla ¡fue todo un éxito!
Me siento demasiado feliz porque el resultado superó al 1000% mis expectativas; yo suelo no tener expectativas sobre nada o tener expectativas muy bajas sobre cualquier cosa para no decepcionarme, pero esto fue épico.
I didn't think I would do this post on the day of the event, but I'm really excited because the talk was such a success!

I'm so happy because the outcome exceeded 1000% of my expectations; I usually have no expectations about anything or very low expectations about anything so I don't get disappointed, but this was epic.

La Preparación para el AMA | Preparation for the AMA
Como todo evento grande, tuve que prepararme muchísimo para no dar información errónea a las personas que iban a participar, pues la idea es que todos se fueran con una idea bastante clara sobre nuestra blockchain y a su vez estuvieran animados para unirse.
Así que, básicamente realicé las siguientes acciones:
Like any big event, I had to prepare a lot to not give wrong information to the people who were going to participate, because the idea is that everyone left with a clear idea about our blockchain and in turn were encouraged to join.

So, I basically performed the following actions:

El Equipo | The Team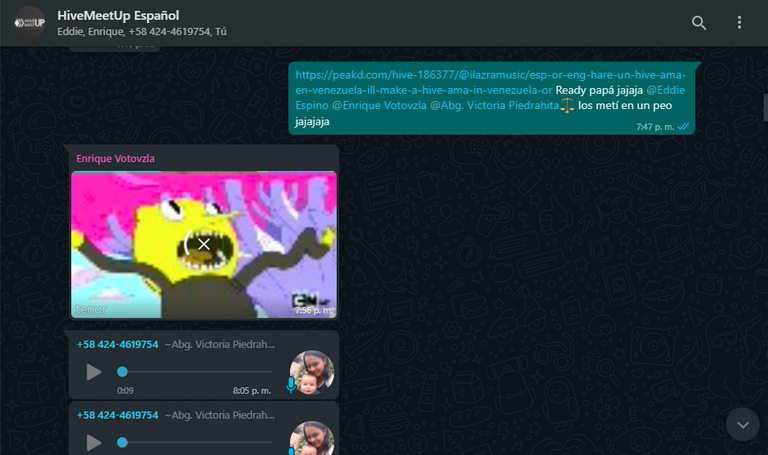 A pesar de no tener expectativas, debía venir preparado con personas que pudieran respaldarme para no abollarme durante la charla, así que decidí decirle a mi gran equipo con el que organicé el Hive Meet Up para que me apoyaran con este AMA de forma dictatorial completamente voluntaria como pueden ver en la imagen, al mejor estilo de @victoriabsb (he aprendido mucho de ti).
Entonces, tanto Victoria como @eddiespino y @enrique89 estuvieron comentando un poco durante la charla mientras yo respondía preguntas en el voice.
Despite having no expectations, I had to come prepared with people who could back me up so I wouldn't dent myself during the talk, so I decided to tell my great team with whom I organized the Hive Meet Up to support me with this AMA in a dictatorial completely voluntary way as you can see in the image, in the best style of @victoriabsb (I've learned a lot from you).

Then, both Victoria and @eddiespino and @enrique89 were commenting a bit during the talk while I was answering questions on the voice.

El Material | The Material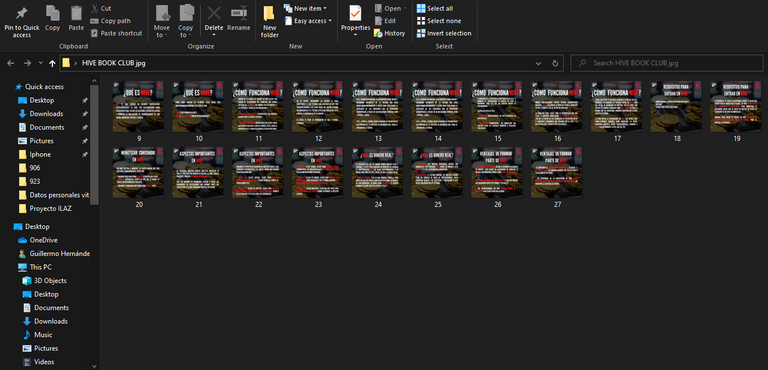 Realicé muchos gráficos con información importante y resumida sobre Hive en diversos tópicos particulares, los cuales utilicé para poder estructurar la charla en etapas antes de realizar el AMA, esto fue durante los primeros 50 minutos.
Los tópicos tocados fueron:
¿Qué es Hive?
¿Cómo funciona Hive?
Requisitos para entrar a Hive
Monetizar contenido en Hive
Aspectos importantes en Hive
¿Hive es dinero real?
Ventajas de formar parte de Hive
Con toda la responsabilidad puedo decir que en mi charla no se le especificó a las personas que Hive era una plataforma de «dinero fácil» o que podías monetizar «cualquier cosa»; se les notificó que sí se puede hacer buen dinero en Hive pero que tiene sus vertientes con respecto a la calidad de sus publicaciones, el esfuerzo, las interacciones, la difusión correcta, el formar parte de comunidades y por supuesto el no cometer plagio ni spam.
Se abarcó todo lo que se podría haber abarcado en una hora y media de charla que pudiera hacer que las personas se sintieran emocionados y con ganas de abrir sus cuentas.
I made many graphics with important and summarized information about Hive in several particular topics, which I used to structure in stages the talk before doing the AMA, this was during the first 50 minutes.

The topics covered were:

What is Hive?
How does Hive work?
Requirements to join Hive
Monetizing content in Hive
Important aspects in Hive
Is Hive real money?
Advantages of joining Hive

With all responsibility I can say that in my talk it was not specified to people that Hive was an "easy money" platform or that you could monetize "anything"; they were notified that you can make good money in Hive but that it has its aspects regarding the quality of your publications, the effort, the interactions, the correct diffusion, being part of communities and of course not committing plagiarism or spam.

Everything that could have been covered in an hour and a half of talk that could make people feel excited and eager to open their accounts was covered.

La Sala de Telegram | The Telegram Chat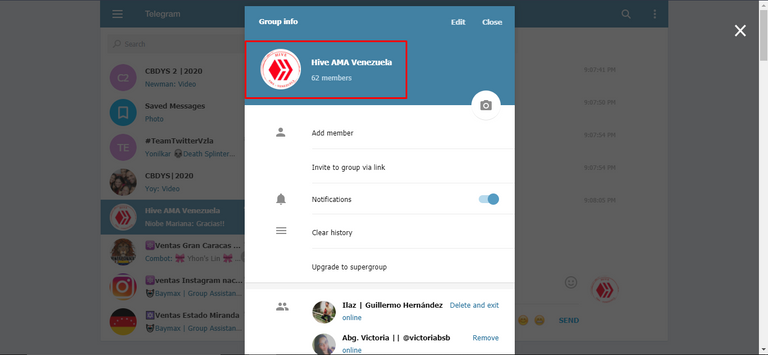 Jamás me habría imaginado que se llenaría a este punto, fueron en total 62 personas las que se unieron al grupo, lamentablemente no todas se conectaron pero hubo una buena receptividad.
La charla se llevó a cabo a través de un chat de voz masivo en dicho grupo de Telegram y todo salió excelente; de hecho, puedo decir que ya tenemos unos resultados en tan solo 1 hora y 45 minutos después de finalizada la charla:
I would have never imagined that it would fill up to this point, there were a total of 62 people who joined the group, unfortunately not all of them connected but there was a good receptivity.

The chat was conducted through a massive voice chat in said Telegram group and everything went excellent; in fact, I can say that we already have some results in just 1 hour and 45 minutes after the end of the chat:

Los Resultados | The Results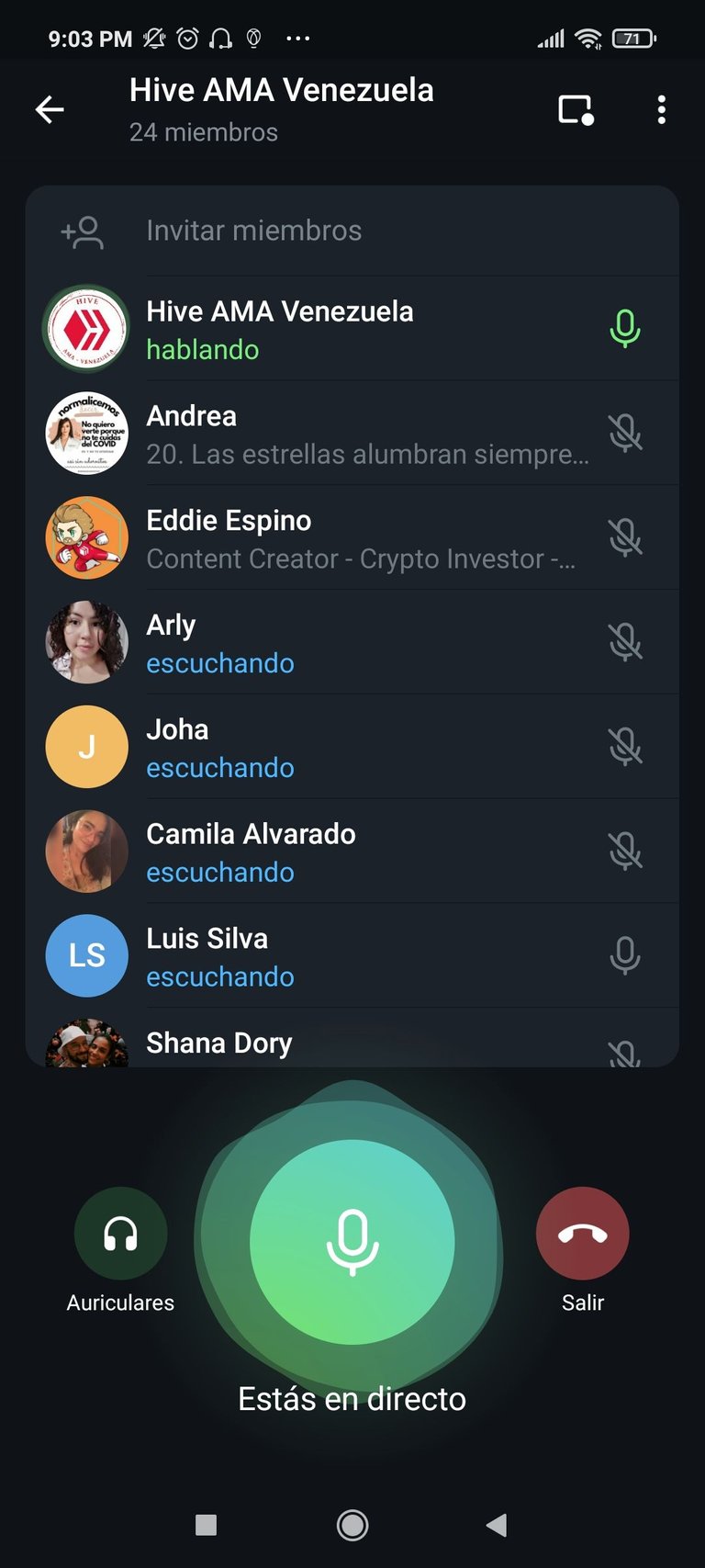 Como pueden ver en esta captura, tuve un pico máximo de 24 personas en la charla de la cual 18 no conocían o no formaban parte de la Blockchain de Hive, entonces siento que esto fue un éxito rotundo pues si la mitad de esas personas entran a Hive, tendremos 9 personas nuevas que comenzarán a compartir sus ideas, visiones y esfuerzo en hacer crecer nuestra cadena.
De hecho, vean esto:
As you can see in this screenshot, I had a maximum peak of 24 people in the talk of which 18 did not know or were not part of the Hive Blockchain, so I feel this was a resounding success because if half of those people get into Hive, we will have 9 new people who will start sharing their ideas, visions and effort in growing our chain.

In fact, check this out: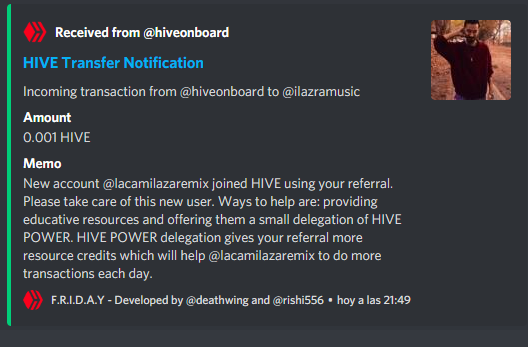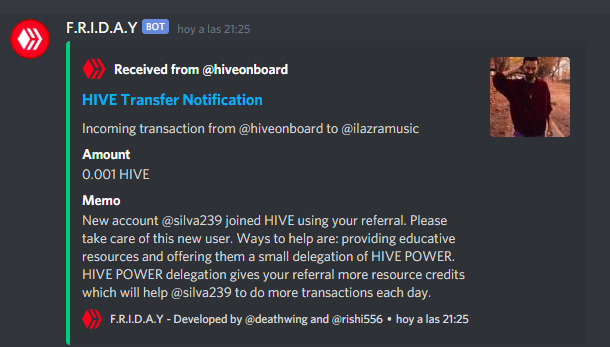 Debo destacar que en ningún momento hablé del sistema de referidos en la charla pero compartí mi tutorial que pueden encontrar en este enlace donde especifico cómo funciona este sistema y dije que era completamente opcional y que no necesitaban utilizarlo para crear sus cuentas y estas dos personas decidieron ponerme como su referido, entonces tenemos dos personas nuevas en nuestra blockchain.
I should point out that at no time did I talk about the referral system in the talk but I shared my tutorial that you can find at this link where I specify how this system works and I said that it was completely optional and that they did not need to use it to create their accounts and these two people decided to put me as their referral, so we have two new people in our blockchain.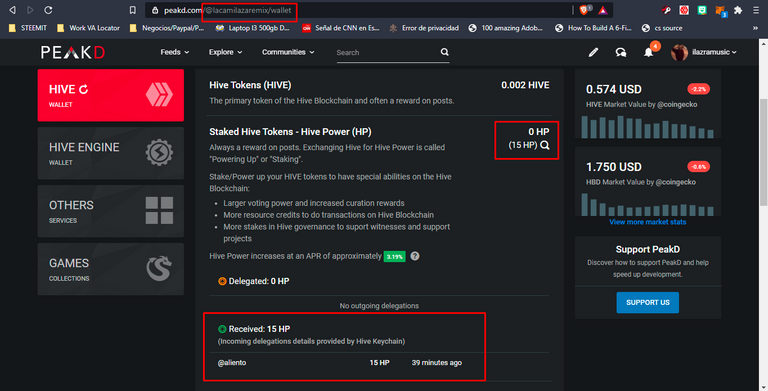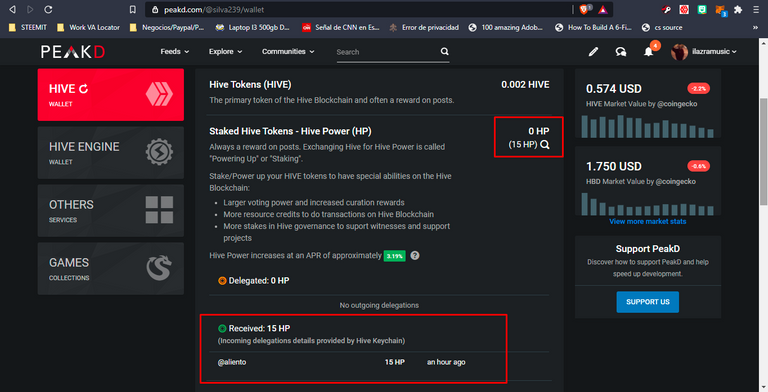 Si entramos a la wallet de este par de usuarios nuevos: @lacamilazaremix y @silva239, podemos ver que ambas cuentas recibieron una delegación de parte del proyecto @aliento; ese fue un acuerdo que realicé con @eddiespino de apoyar a las personas que entraran a raíz de este AMA para que no estuvieran agotados en recursos para poder postear sus primeras publicaciones, comentar, etc.
En dado caso de que entren muchos más, acordé que yo también ofrecería delegaciones desde mi cuenta personal para ello y así no darle tanta carga al proyecto @aliento.
Entonces, de esos 18, 2 personas decidieron dar el paso a tan solo hora y media de haber escuchado la charla, siento que valió completamente la pena.
If we enter the wallet of this pair of new users: @lacamilazaremix and @silva239, we can see that both accounts received a delegation from the @aliento project; that was an agreement I made with @eddiespino to support the people who entered as a result of this AMA so that they would not be exhausted in resources to post their first publications, comment, etc.

In the event that many more people enter, I agreed that I would also offer delegations from my personal account to do so and thus not give so much load to the @aliento project.

So, out of those 18, 2 people decided to take the step just an hour and a half after listening to the talk, I feel it was completely worth it.

Palabras Finales | Final Words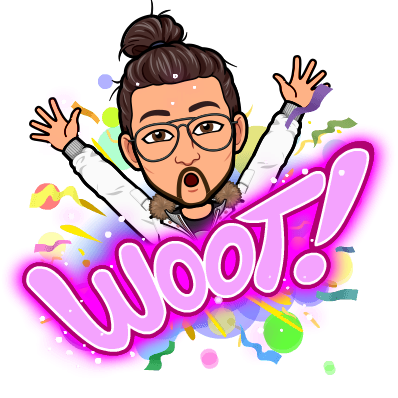 No saben lo feliz que me siento en este momento y espero y deseo de verdad de todo corazón que se unan todos o la gran mayoría de personas que formaron parte de este AMA y no conocían nuestra blockchain.
Agradezco también a usuarios experimentados que se unieron al AMA y me apoyaron bastante como @nahupuku, @arlettemsalase, @elizabeths14, @dimeshana, @endersong, de verdad que todos ustedes sumaron bastante a la charla.
Siento que por fin he podido cumplir mi palabra de aportar algo a esta hermosa plataforma así sea en lo más mínimo y seguiré completamente comprometido a ello.
¡Sigamos creciendo y haciendo crecer nuestra cadena!
You don't know how happy I feel at this moment and I really hope and wish with all my heart that all or the vast majority of people who were part of this AMA and didn't know our blockchain will join.

I also thank experienced users who joined the AMA and supported me a lot like @nahupuku, @arlettemsalase, @elizabeths14, @dimeshana, @endersong, really you all added a lot to the talk.

I feel like I've finally been able to keep my word to contribute something to this beautiful platform even in the smallest way and I will remain fully committed to it.

Let's keep growing and growing our network!