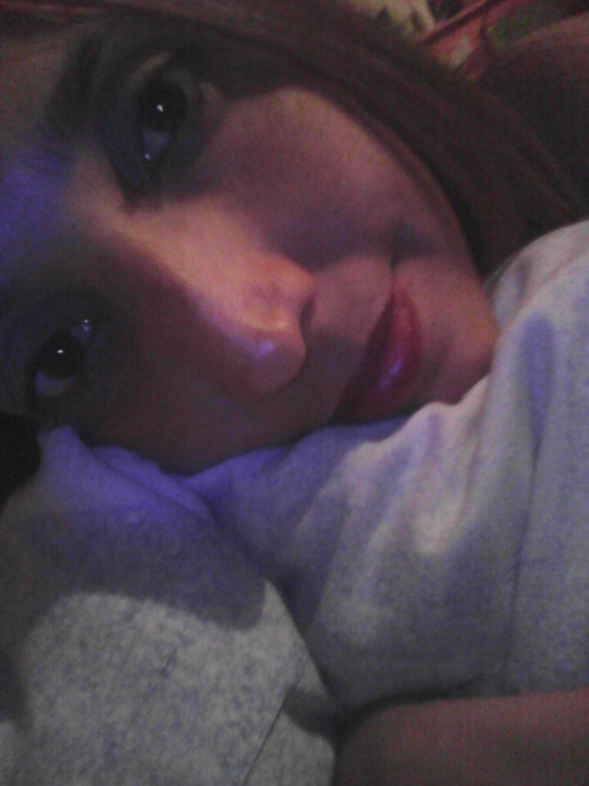 💕 Desearlo, pedírselo a Dios y al universo, Soltar ese Deseo confiando que llegará a ti. Elevar día a día tu vibración, que Dios decidirá el instante perfecto, al lado del ser ideal 💞.
Desire it, ask God and the universe, Release that Desire trusting that it will come to you. Raise your vibration day by day, that God will decide the perfect moment, next to the ideal being.
Desde pequeños, nos enseñan esa famosa frase que dice: el dinero no compra la felicidad!. Y aunque es un poco cierta; no se puede esperar abundancia económica si vives proyectándote desde ese desprecio hacia el dinero. Algunos creen que rechazarlo de forma verbal es lo mejor, porque creen que eso es humildad, y así estarás más cerca de Dios; quiero decirte que estás equivocado.
From a young age, they teach us that famous phrase that says: money does not buy happiness!. And although it is a bit true; You cannot expect economic abundance if you live projecting yourself from that contempt for money. Some believe that verbally rejecting it is the best, because they believe that this is humility, and thus you will be closer to God; I want to tell you that you are wrong.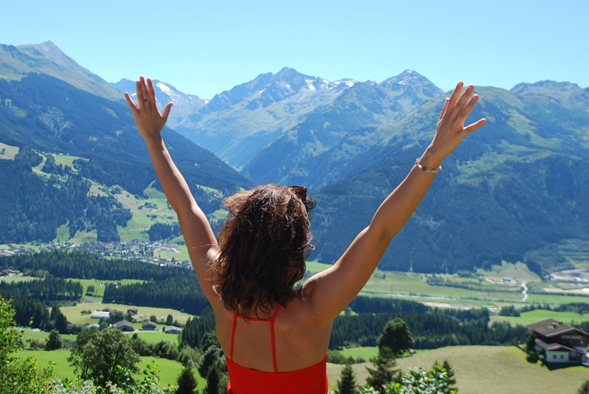 Pixabay
La abundancia de Dios es para todos sus hijos, ningún Dios de ninguna religión te va a querer ver sufrir, pasando penurias. Si partimos todos del punto de vista que Dios es amor y siempre va a querer lo mejor para nosotros, entonces seamos conscientes que merecemos todo lo hermoso de la vida.. Sólo que a veces; somos rebeldes y nos encaprichamos y aferramos a lo imposible, porque creemos que vivir es luchar e ir contra corriente.
The abundance of God is for all his children, no God of any religion will want to see you suffer, going through hardships. If we all start from the point of view that God is love and will always want the best for us, then let us be aware that we deserve everything beautiful in life .. Only sometimes; we are rebellious and we become infatuated and cling to the impossible, because we believe that living is fighting and going against the current.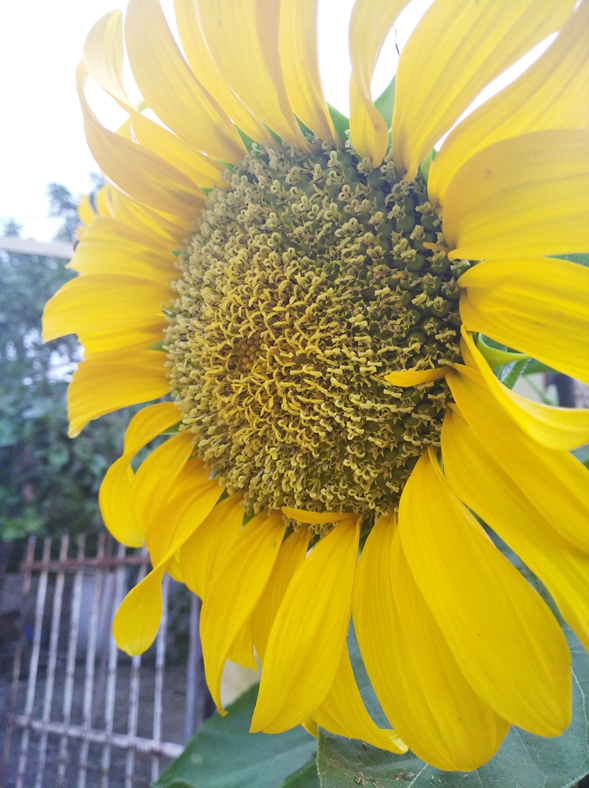 Observa la abundancia de la naturaleza, siempre bella y frondosa, se renueva sola, pocas veces con la ayuda del hombre. De día haciendo su espectáculo, recibiendo el sol y la brisa, alimentándose, poniéndose bella, dando frutos y sombra. De noche fresca, tranquila, reposando, restaurándose.
Observe the abundance of nature, always beautiful and lush, it renews itself, rarely with the help of man. By day doing their show, receiving the sun and the breeze, feeding, making themselves beautiful, bearing fruit and shade. Cool night, quiet, resting, restoring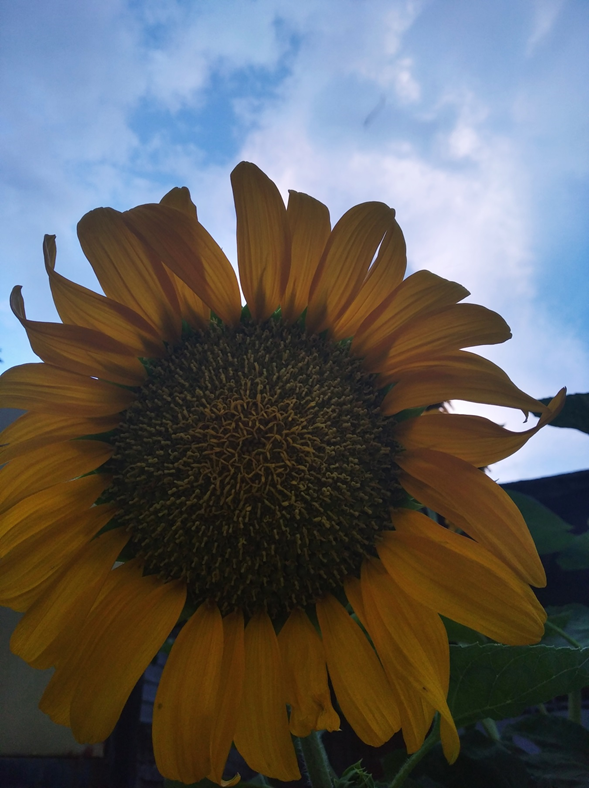 Foto propia, Mis Flores 💞
Tú vida, es el reflejo de tus deseos; tus ojos te muestran lo que tus pensamientos están buscando. Puedes estar pasando días difíciles, pero enfoca hacia lo que te suma. Observa y agradece lo provechoso que eres. El cielo se ve nublado, pero refrescará la noche. Y una noche fría es acogedora para dormir.
Your life is the reflection of your desires; your eyes show you what your thoughts are looking for. You may be going through difficult days, but focus on what adds up. Observe and appreciate how helpful you are. The sky looks cloudy, but it will refresh the night. And a cold night is cozy for sleeping.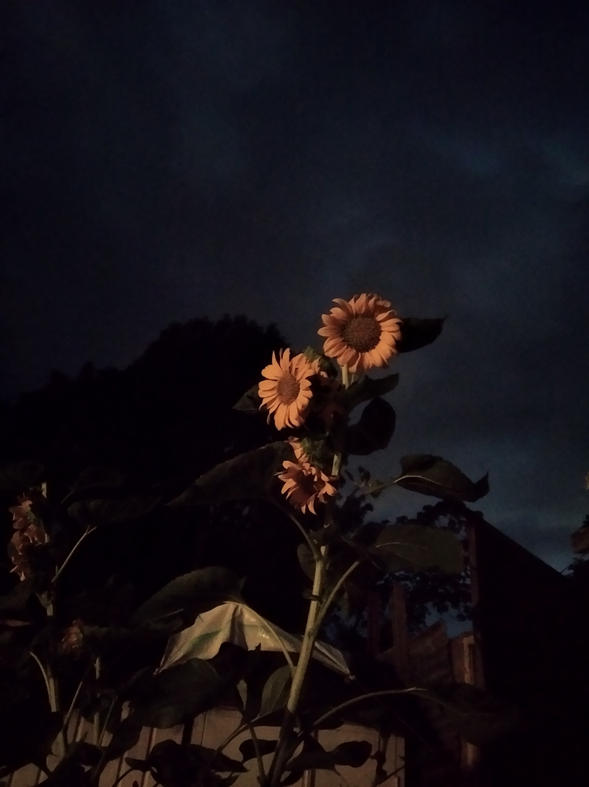 Vivir en la queja, sólo te mantendrá en esa vibración de tristeza, rabia y atraso. Porque no estás siendo agradecido con lo que tienes. Vive conectado con el agradecimiento! Gracias, Gracias, Gracias; al padre, al hijo y al Espíritu Santo, para recibir más de lo bueno que aún posees.
Living in complaint will only keep you in that vibration of sadness, anger and delay. Because you are not being grateful for what you have. Live connected with gratitude! Thank you thank you thank you; to the father, the son and the Holy Spirit, to receive more of the good that you still possess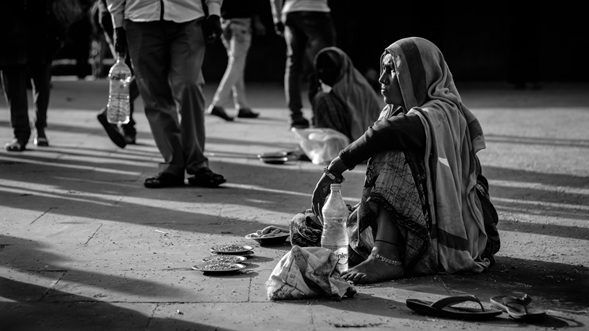 Y como dice Shia Bertoni, Debemos ser responsables y vivir con serenidad. Acepta y vive con serenidad. Enfócate y Anímate!. Estar sereno no significa ser perezoso, o estancarse en un sillón a esperar que todo caiga del cielo. Ciertamente dejar de un lado la angustia, estar convencido que lo que quieres, es lo mejor para ti; y así estar encaminado, y seguro que disfrutarás eso que tanto anhelas llegue a ti.
🌹 Shia Bertoni 🌹
And as Shia Bertoni says, We must be responsible and live with serenity. Accept and live with serenity. Focus and Cheer Up! Being serene does not mean being lazy, or getting stuck in an armchair waiting for everything to fall from the sky. Certainly put the anguish aside, be convinced that what you want, is the best for you; and thus be on track, and surely you will enjoy what you long for comes to you.
Convéncete de que, Gozar de buena salud es también Abundancia. Da a otros un poco de tu abundancia cada vez que puedas. No obsequies lo que no sirve, lo que está roto, lo que desprecies. Usar la expresión llévate eso!. Yo ni lo uso, ni me sirve!. No lo soporto! Es una manera Triste de regalar un poco de ti. Y así, en esa oscura vibra de desprecio, el universo te devolverá lo que le pides.
Convince yourself that, Good health is also Abundance. Give to others a little of your abundance whenever you can. Do not give away what is useless, what is broken, what you despise. Use the expression take that away! I neither use it, nor does it serve me! I can not stand!. It's a sad way to give away a little of yourself. And so, in that dark vibe of contempt, the universe will return what you ask for.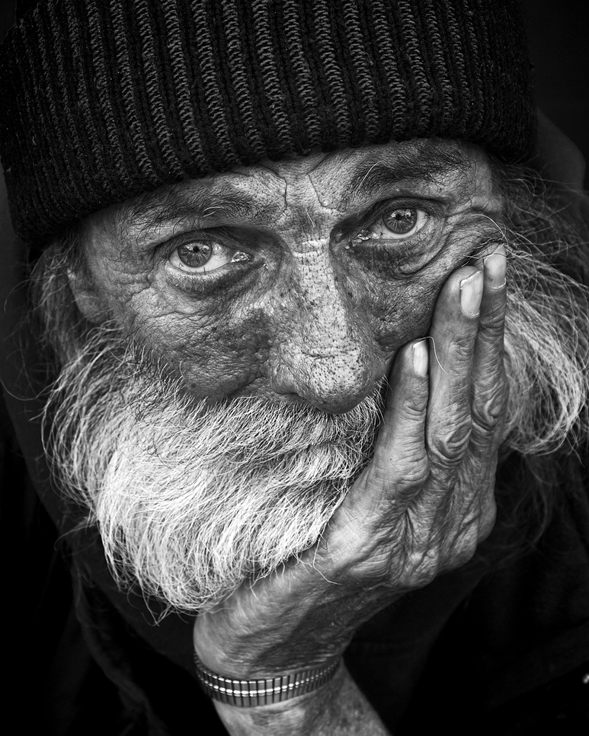 Tu Abundancia es como querer tener la razón, va de la mano con tus creencias, costumbres, tradiciones, personalidad, proyectos, entre otros factores. Es decir, será diferente para ti, y para los demás. No cuestiones, el concepto de progreso en otros.
Your Abundance is like wanting to be right, it goes hand in hand with your beliefs, customs, traditions, personality, projects, among other factors. That is, it will be different for you, and for others. Do not question, the concept of progress in others.
**¡ Enfócate y Anímate! **
**¡ Sé responsable! **
**¡ Acepta y vive con serenidad! **
**¡💞 🌹 💖 Focus and Cheer ! **
**¡Be responsible ! **
**¡🐬 ✨ Accept and live with serenity ! **