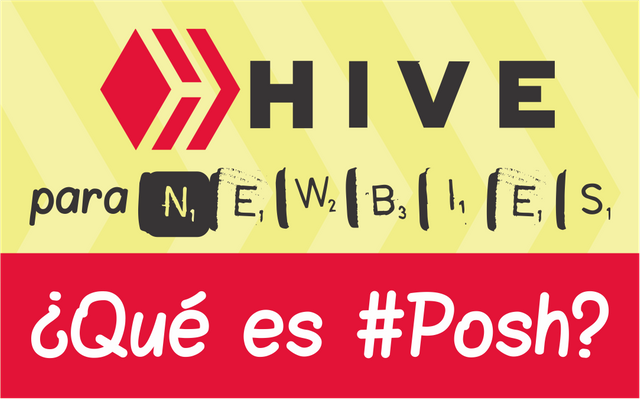 Sí hay algo constante en la blockchain - y en la vida- es el cambio y para no quedarnos atrás debemos estar muy al pendiente de las novedades que suceden, no basta solo con crear contenido, es de suma relevancia que como un eslabón de esta cadena estemos pendientes de los cambios para sumarnos a ellos y crecer juntos.
Considero que muchos hivers no se suman a las iniciativas por desconocimiento, como en el caso de la iniciativa #Posh que se practica en Hive desde su naciendo.
Hace algunos días recibí la siguiente pregunta por Discord:

Así que me parece oportuno explicar qué es #Posh.
Esta palabra significa: Proof of Share (Posh) que en español vendría a significar "Prueba de Compartir" (en su definición más literal), digamos que es un juego de palabras inspirado en la frase Proof of Stake (Prueba de participación).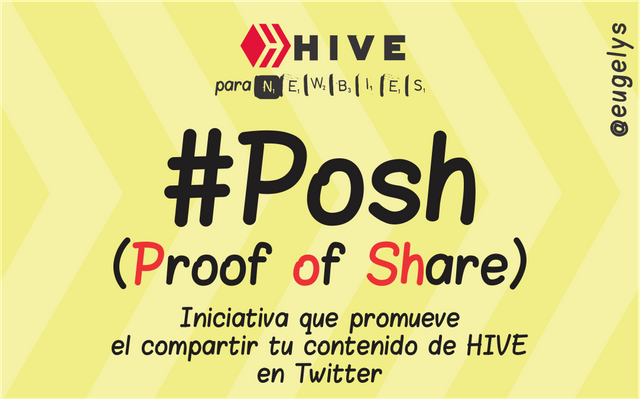 La iniciativa #Posh nace en la comunidad de OCD y es promovida por Acidyo y luego apoyada por Theycallmedan y muchas otras comunidades.
El objetivo principal es compartir nuestro contenido de Hive en Twitter con el fin de promocionarlo y posicionarlo en esa red social.
Si creas contenido de calidad y lo compartes en twitter generando interacción en tu tweet tendrás posibilidades de generar mayores recompensas de las que obtendrías al no compartirlo, te convertirás entonces en un #Posher.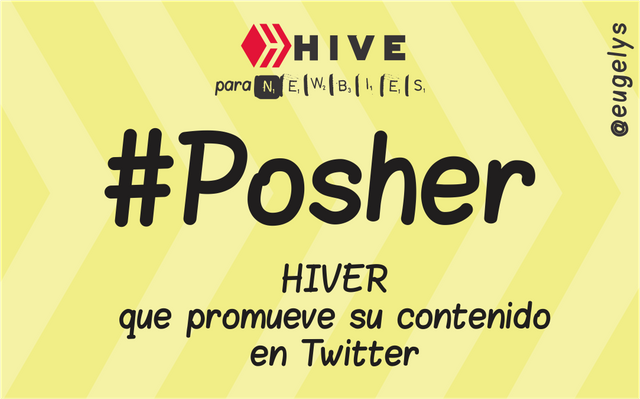 ¿Cómo compartir mi contenido en Twitter?
Es muy fácil compartir tu contenido de Hive en Twitter, a continuación te muestro como hacerlo desde Hive.blog y desde PeakD.
Hive.blog
Haz click en el ícono de twitter ubicado en la esquina inferior derecha de tu publicación.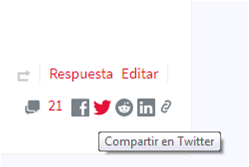 Se abrirá una ventana donde te recomiendo colocar un mensaje para tu audiencia, invítalos a ver tu contenido y a unirse a Hive. Usa las etiquetas #hive y #posh al igual que otras relacionadas a tu contenido o ubicación geográfica, luego haz click en Tweet.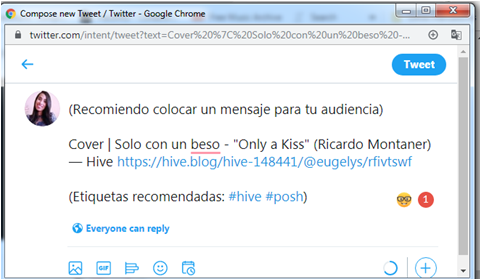 Debes haber iniciado sesión en Twitter con anterioridad.
Peakd
Una vez que ubiques la publicación que deseas compartir, haz click en los tres puntos ubicados en la parte inferior de tu publicación y luego en Share.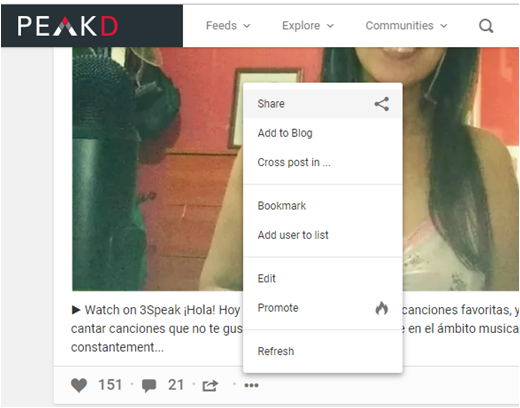 Se mostrarán varias redes sociales, selecciona Twitter.

Coloca un mensaje para tu audiencia y las etiquetas #hive y #posh, así como otras que guarden correspondencia con tu contenido, luego haz click en Tweet.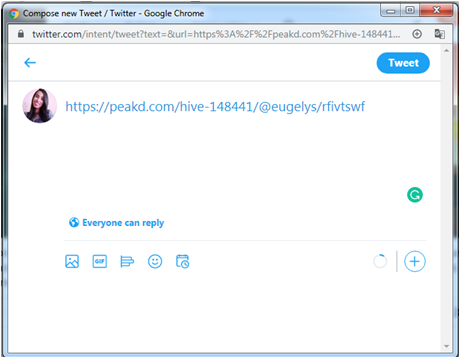 Debes haber iniciado sesión en Twitter con anterioridad.
Queda un último paso.
Copia el link de tu tweet y colócalo en tu publicación ya sea en un comentario o dentro del cuerpo del post.
Y recuerda.
Usar la etiqueta #posh en tu publicación.
Ser un #posher es una excelente forma de contribuir a la promoción de Hive mostrando nuestro contenido y los beneficios que ganamos al hacer uso de la tecnología blockchain.
¡Te invito a unirte a esta iniciativa!
En twitter soy @eugelysm1
Gracias por pasar por aquí, por detenerte a leer o a escuchar, por comentar, por votar.
¡Gracias por todo tu apoyo!
https://twitter.com/eugelysm1/status/1268173584528179201

---

---
---