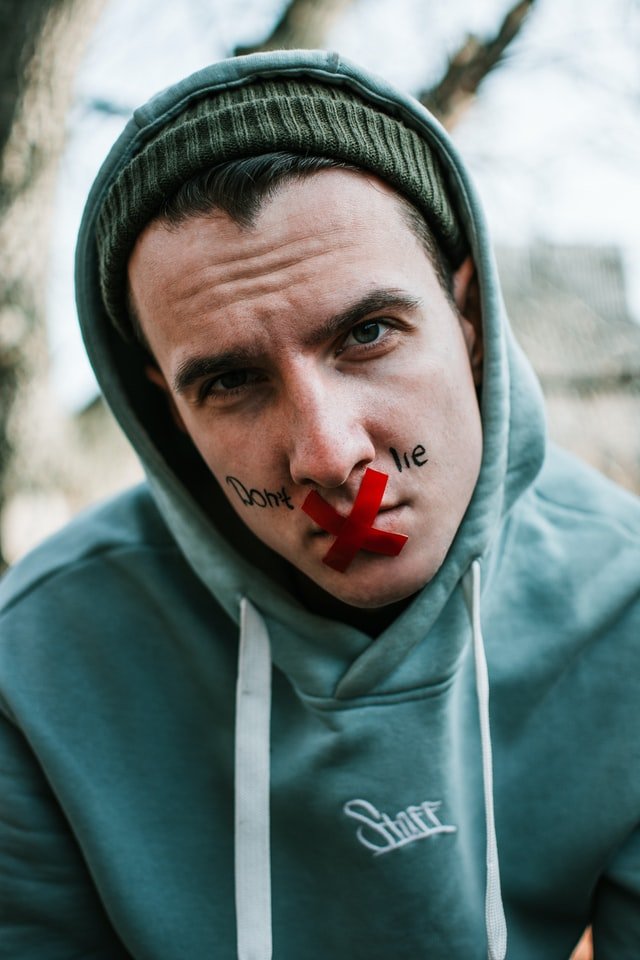 Photo by Taras Chernus on Unsplash
---
Un concurso en el que participé me preguntaron qué era lo que más odiaba y esto fue lo que respondí.

---
Las mentiras
---
A pesar de ser una persona que odia muchísimas cosas, me costó determinar qué de todo es lo que odio más y después de mucho pensar determiné que lo que más odio son las mentiras. A pesar de ser asidua usuaria de ellas, las mentiras me han costado muchísimas cosas en mi vida y no solo a mí, al mundo entero.
¿Cuántas personas no hemos visto que terminan su relación de años por una mentira?
¿Cuántos mejores amigos se han separado por decirse mentiras?
¿Cuántos gobernantes no han perdido votos o simpatizantes por no decir la verdad u ocultar algo?
Las mentiras, tengan patas cortas o largas, sean blancas o negras, son mentiras al fin y al cabo, al principio sientes que es un alivio decirlo para librarte de ese problema en ese momento, ¿pero crees que no tiene consecuencias? Eso es como procrastinar/postergar, eso vuelve a ti SIEMPRE y peor, es como ese monstruo de alguna película que vi que entre más cosas comía, se hacía más grande y más fuerte, bueno, así son las mentiras.
Una vez alguien me dijo que las mentiras son como el cajón de una gaveta, al principio está vacío pero le metes tanto y tanto que llega un momento que se rompe y una vez roto, no puede ni repararlo.
---

---
Soy propietaria intelectual del contenido aquí escrito. Si deseas usarlo, no dudes en contactarme.
Cada contenido multimedia usado en esta publicación tiene su fuente debidamente señalada, si no es así, comunícate conmigo y hago la respectiva modificación.
Mi idioma de nacimiento es el español. Me ayudo en la traducción al inglés con el traductor DeepL.
I am the intellectual owner of the content written here. If you wish to use it, do not hesitate to contact me.
Each multimedia content used in this publication has its source duly indicated, if not, please contact me and I will make the respective modification.
My language of birth is Spanish. He helped me with the translation into English with the translator DeepL.
---

---