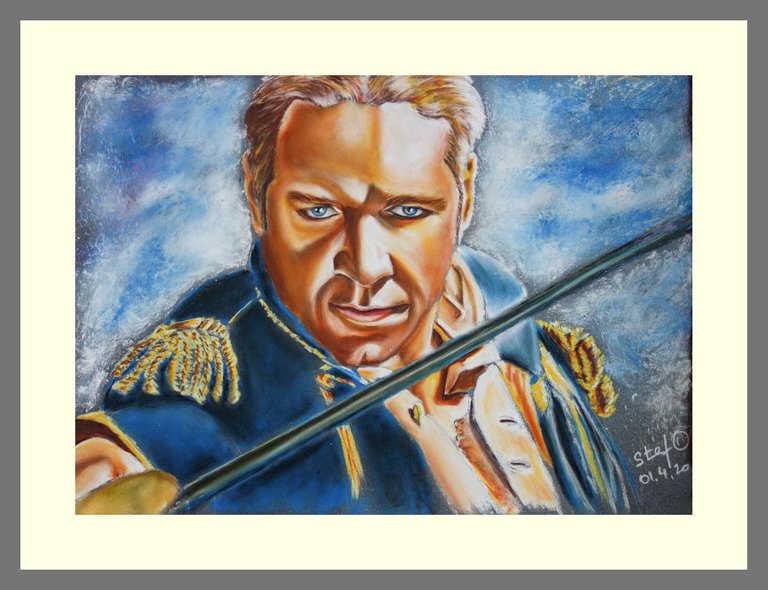 "Master and Commander" by @stef1
*
Hello my dear Steemians and Art Fans,
I am again back with my last work it took me couple of day but it is ready now and I must say it was my pleasure to spend the time for this work because of couple of reasons:
First I and my hubby @myskye love sea and seascape as well as the adventurous books and movies with pirates, discover where there are beautiful sailing ships and costumes.
The second reason my hubby mentioned few times in the past if I want to do the painting of the movie "Master and Commander" with Russell Crowe that he played very well.
The third reason is one of our supporter @xpilar is also a fan of adventure, sea and stories. @xpilar recently created his community he also supports people who posting in his community, it is called "world of xpilar" please visit the page and you like we are welcome to join it.
The last reason I just by accident saw that picture in the post that was posted couple of day ago by @bullionstackers and that moment I thought, yes, it is the time to do it.
The same time I wanted to share with all our followers that there is a new community that "whalepower" that is that you can use for posting the community supports the people who still believe in Steem and stay on Steemit.
Now back to my work, hope you will like it.

My step-by-step process: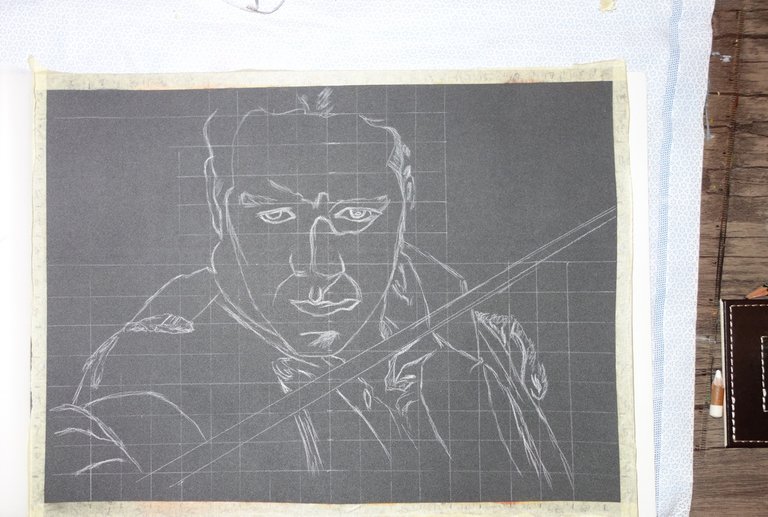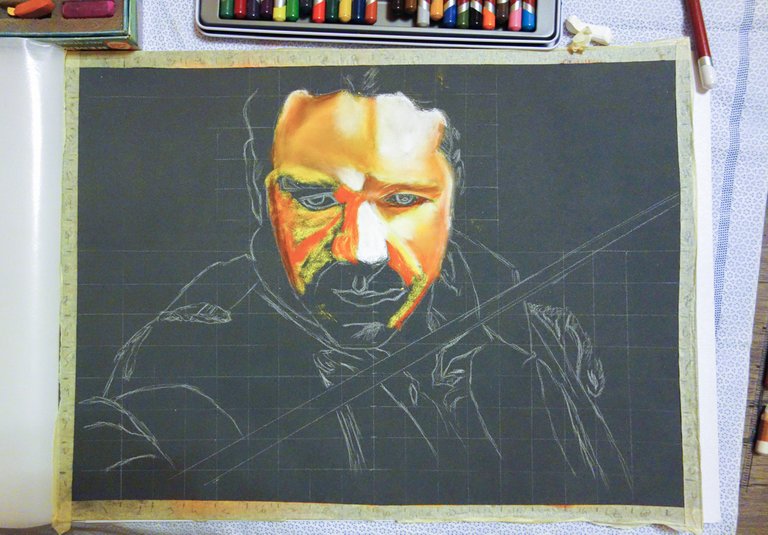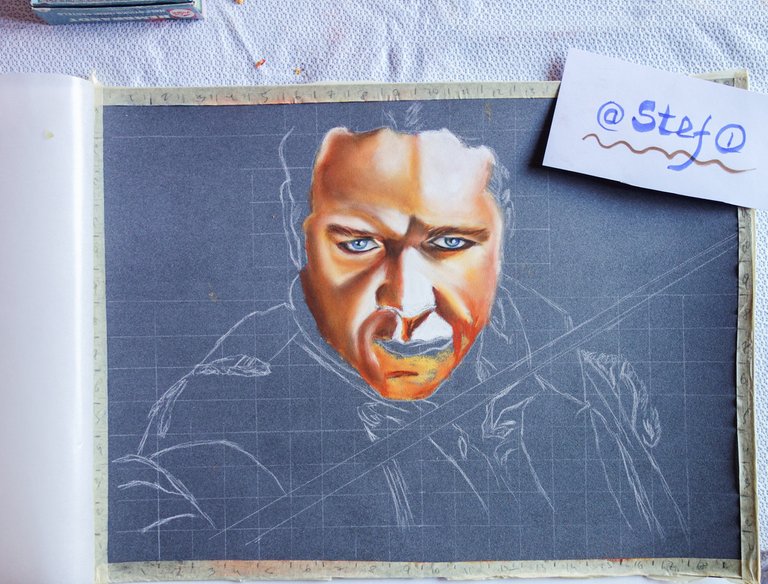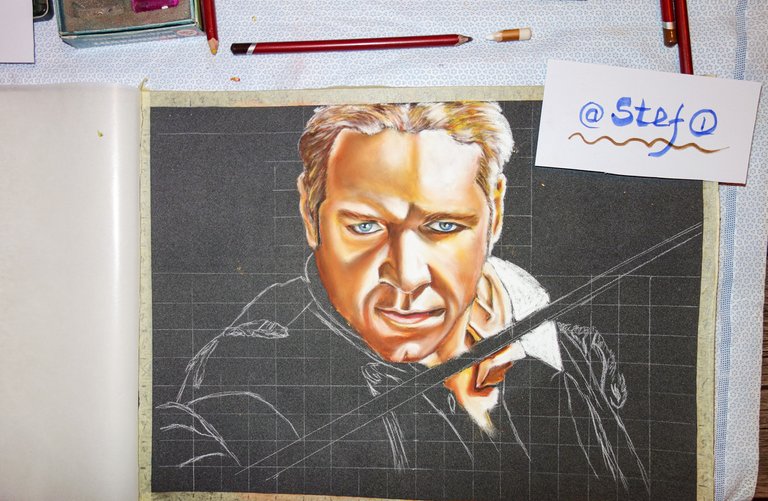 The finished painting: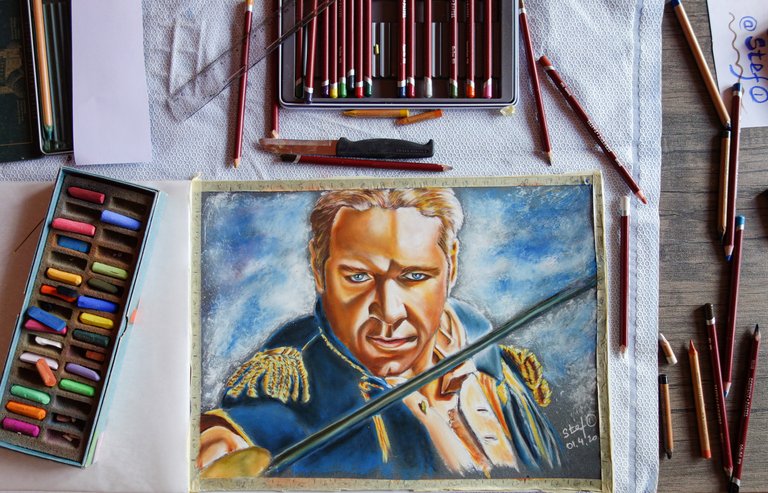 Pastel painting "Master and Commander" by @stef1
PASTELMATT pastel paper 30x40 cm, weight 300g/cm, soft pastel pencils and sticks

Sourse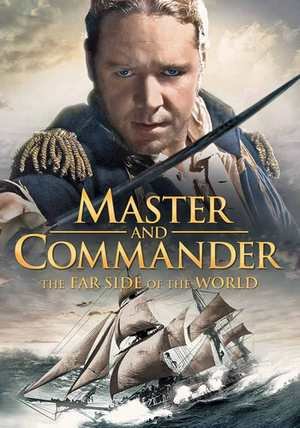 ---
---

*
I hope you enjoyed my post and thank you for viewing :-)