Tonight will have to be a classic Irish hot whiskey.
Made with the finest of jameson whiskeys for a Tuesday night. Sitting down to watch the football after a day's work, college module and an exam its the only recipe for a wet and windy Irish day.
Start with a spoon of sugar and add the water to break it down totally.
Pour 1 - 3 measures of jameson depending on how irish you really are.
3 shots full irish.
1 shot third generation American Irish.
Slice of fresh lemon with exactly 3 cloves placed in order of shape and omni distant from the epicenter.
And there you have it. The perfect drink for a shitty night and some sport on the TV. Maybe a bag of crisps to feel like you are in the pub.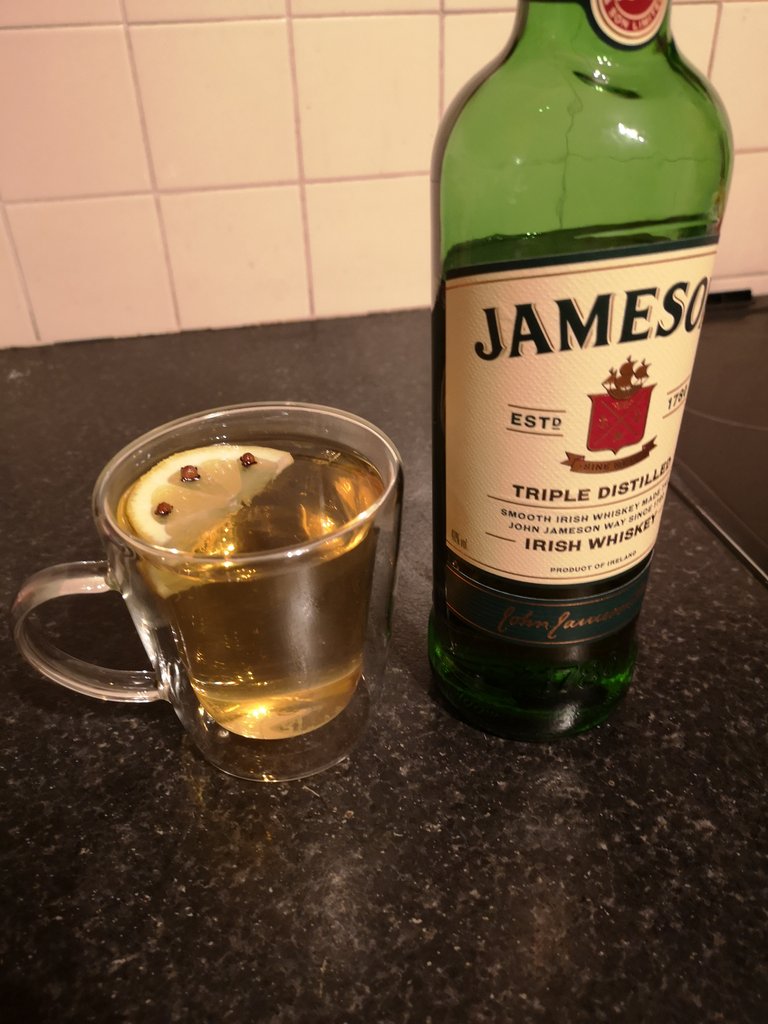 Then repeat, 5 - 10 times. Enjoy.