Good afternoon, Street Art Lovers!
Today I'll show you a giant mural which I came across in the centre of Bratislava. This is a city with a good Graffiti representation. There's a contest in the city, every now and then... where artists are able to realise their full potential. 💪
This giant mural occupies the whole side wall of a large building and it was created by the Italian Street Artist Francesco Camillo Giorgino aka Millo.
His pieces follow a recurrent theme, usually depicting urban centres... with a main colourful character over the grey cityscapes. They're interesting and thoughtful pieces, reminding the passerby to focus on the good things of life and not be swallowed by the dullness and boredom of city life. 🤗
This is my entry for the CCC's Street Art Contest #41, hosted by @digi-me.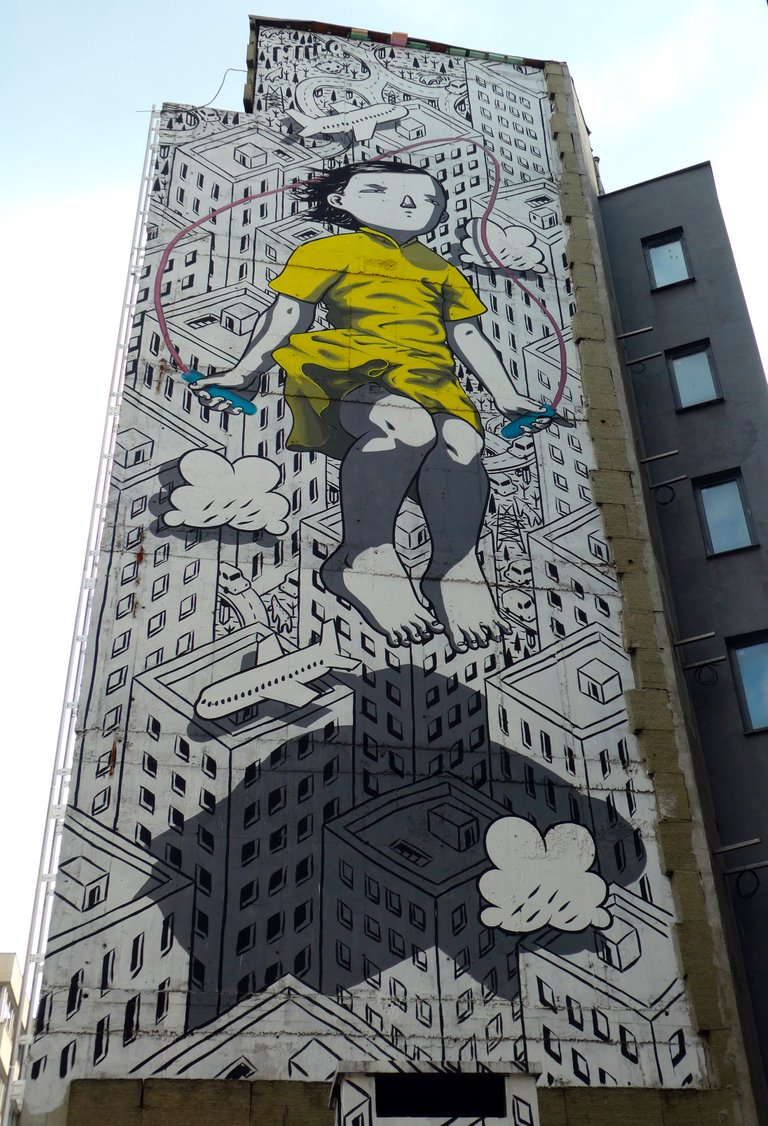 In this mural there's a little girl trying to have fun while the grown ups around her keep doing boring stuff, I guess that's why she doesn't seem to be very happy. She probably feels a little alone and missing some quality time with her parents. 🙄
---
It's impossible to miss such a large mural when you're walking through this street. This piece caught my attention at a distance. As usual, the locals are already so used to see it that they don't even raise their eyes anymore. 🤭
Here you have a wider view of the whole piece, to see how it fits into the surrounding area.
Open Full Sized Photo In New Window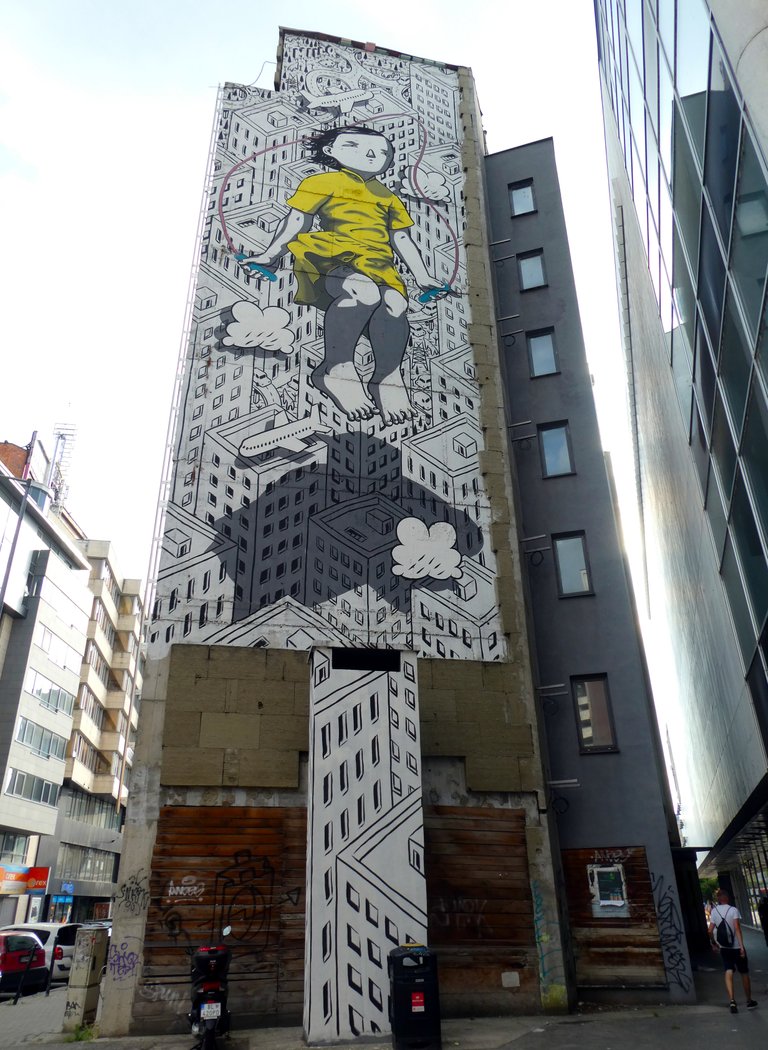 Open Full Sized Photo In New Window
I hope you liked this shot. Leave a comment below, if you wish.
---
| | |
| --- | --- |
| Location | Bratislava - Slovakia |
| Camera | Panasonic Lumix DC-TZ90 |
| Photo | Edited with GIMP |
---
If you want to to participate, here's the link again: CCC's Street Art Contest #41
---