Good morning, Street Art Lovers!
Here is an old Graffiti I came cross at a plaza of Ourense. I was just walking around to see the views and as I entered the Praza de San Cosmede, I saw this interesting piece.
It was pretty beaten up and with some parts of paint already wore off but most of it was still visible. I decided to take a shot to immortalise it on my collection. Who knows for how much longer this piece will still be around? 🤔
This is my entry for the CCC's Street Art Contest #38, hosted by @digi-me.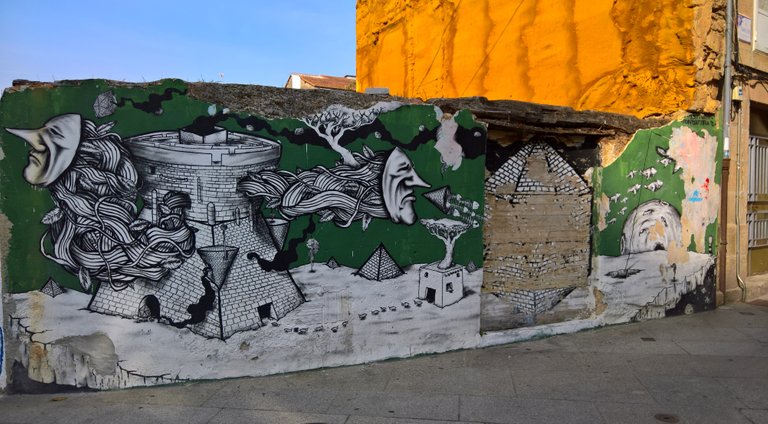 Open Full Sized Photo In New Window
The theme of this drawing made me think of the Don Quixote book... probably because of the castle and the dreamlike scene. It seems the sort of fantasy which came out of the old man's creative mind. 🤭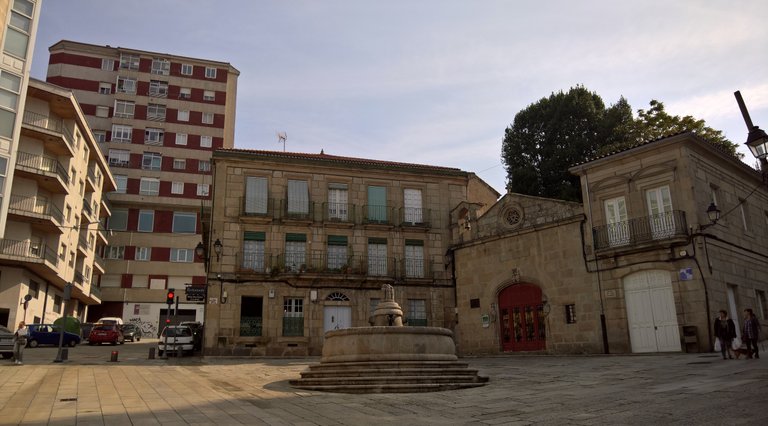 Open Full Sized Photo In New Window
Here's a shot of the plaza where I found this mural. It is just a tiny square but with some old buildings with incredible architecture. I bet those old buildings will still be standing long after those modern buildings have collapsed. 😂
I hope you enjoyed this little piece, despite its quality. 😀
---
| | |
| --- | --- |
| Location | Ourense, Spain |
| Camera | Microsoft Lumia 950 XL |
| Photos | 2 (Edited with GIMP) |
---
If you want to to participate, here's the link again: CCC's Street Art Contest #38
---