Murals are generally images painted on walls using paint, airbrush, or any similar technique with a two-dimensional result. There are exceptions to this rule, however, and occasionally one will find a mural that's more of a mixed media kind. Such is the one I saw close to the intersection of W 2nd street and S Toluca street.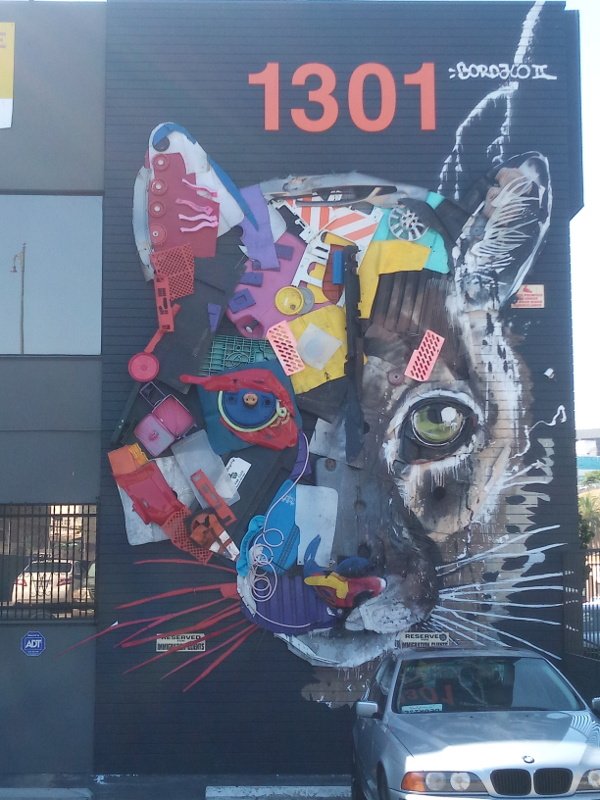 On the wall of an office building, which seems to occupy a law firm, there is this impressive mural of a cat. It is a cool image, which in and of itself is already worthy to be featured in my collection. But at a closer look its amazing details become clear: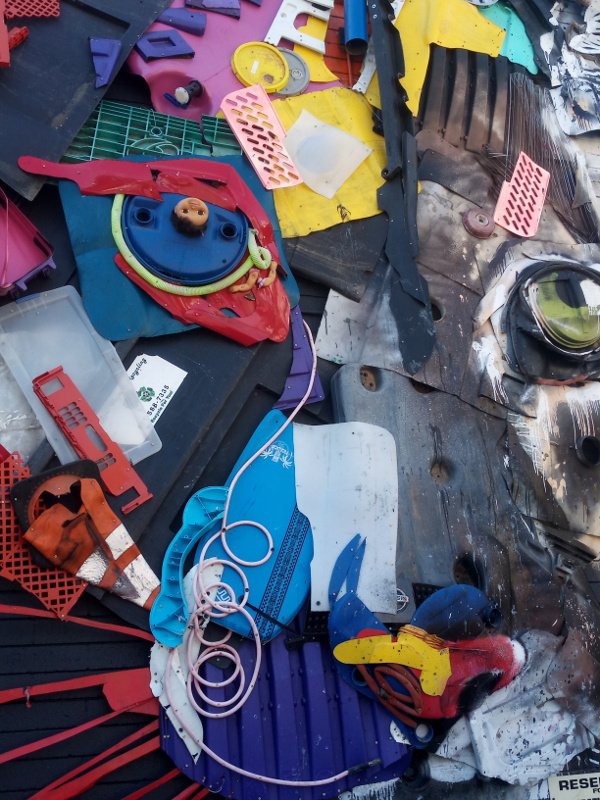 Half of the cat's face is made up of various pieces of plastic, arranged to create the image. There are parts of broken crates, lids of bins, rubber tubing, a traffic cone, and even a doll's head placed in the middle of the cat's eye. The other side of the face is painted.
The tag reveals the artist behind this amazing work to be Bordalo II, a world renowned muralist and trash collector from Portugal.
This is just a small sample of the many amazing murals in Los Angeles:
Great Murals in Albuquerque
A Divine Harpist
An Electrified Hummingbird
Colorful Walls of Pico Union