Murals are meant to be big. Some of them, however, are enormous, stretching over entire sides of buildings, like this one I found on the corner of 5th St. and Hill St. or more accurately the tiny Lindy Pl. right next to the Pershing Square Metro station. Reaching up almost to the thirteenth story, it fills out the space between windows, creating and interesting mosaic of faces, arms, feet, and even wings! Of course, what else would you expect in the City of Angels?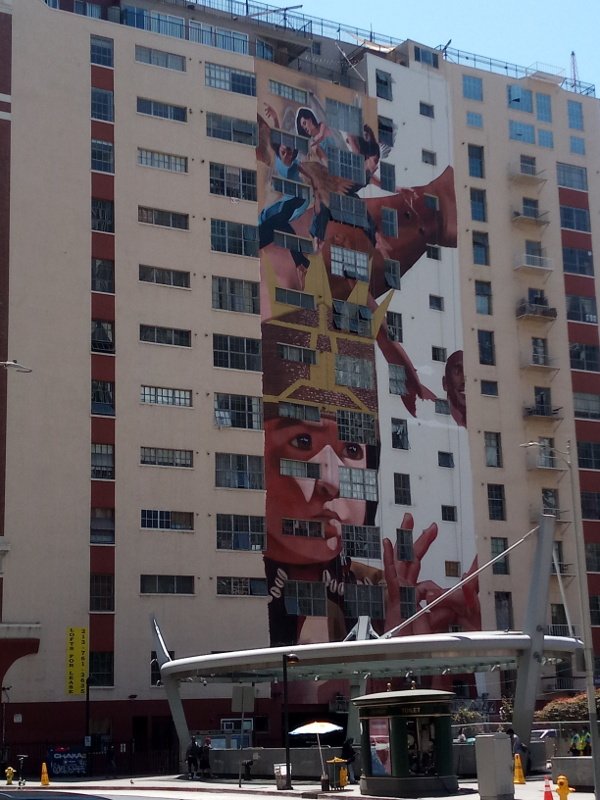 According to this article, the artist responsible for this work is Rovert Vargas, who is trying to break the record of the largest mural in the world painted by a single artist. The article is dated September 10, 2018, but it is quite obvious that the painting is still not finished. The work is titled Angelus, using the -us ending to symbolize the connection between all of us, here in L.A.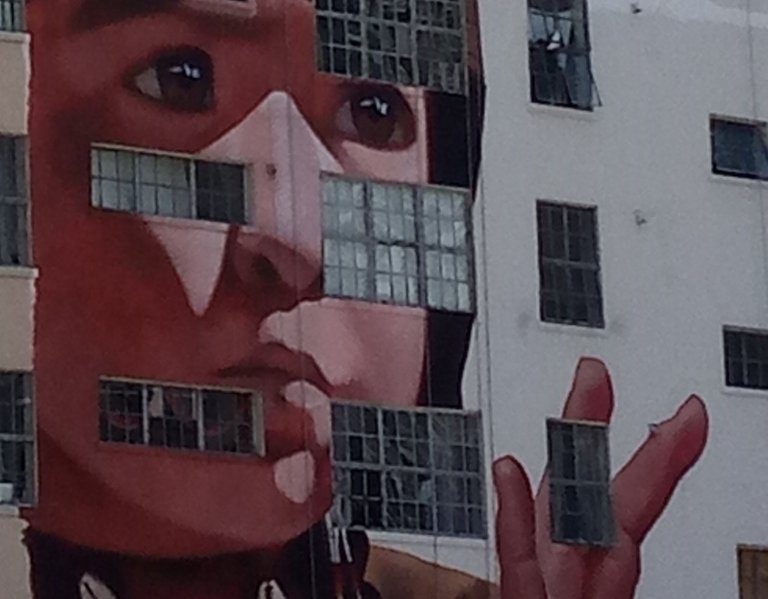 Let's take a closer look, shall we? The face toward the bottom of the painting is a young native girl, representing the Tongva people who inhabited this valley before it became a city. The angels on top are based on Vargas' own mother, a transgender person, and a homeless woman living in the streets in this area.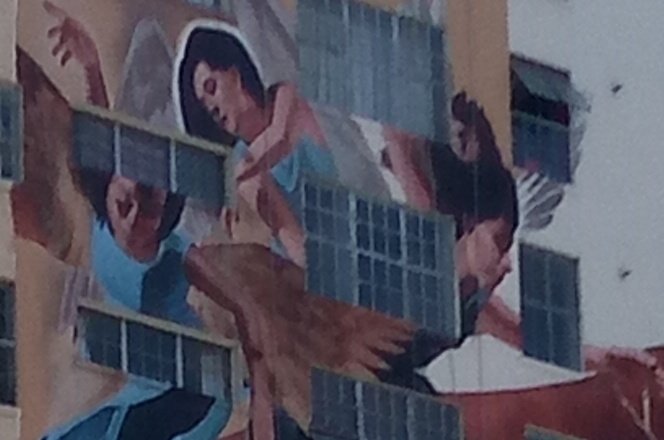 The man on the right side of the mural is probably boxing star Oscar De La Hoya, mentioned by the L.A.ist article, although at the time of its publication he had not been painted yet. There is also a Sycamore tree, and probably other iconic symbols of the city still to be expected.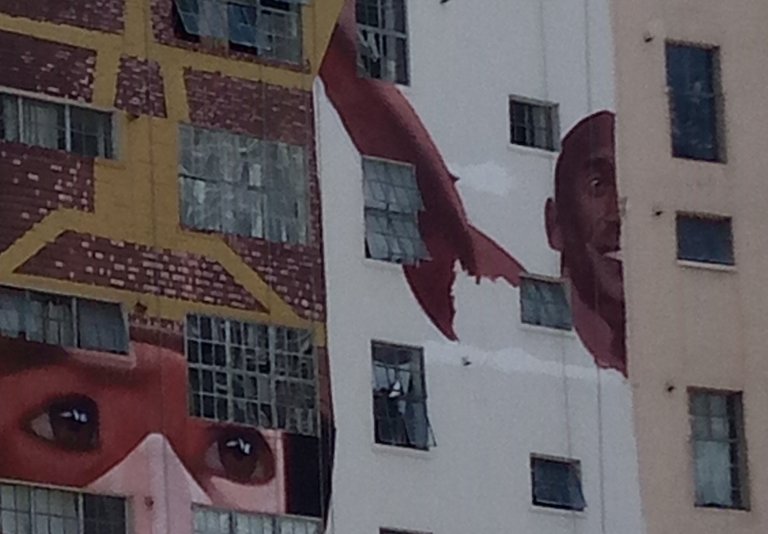 This is just a small sample of the many amazing murals in Los Angeles:
Plastic Street Art out of Trash
Great Murals in Albuquerque
A Divine Harpist
An Electrified Hummingbird
Colorful Walls of Pico Union