One of the best places to look for murals in Los Angeles is the area of West Pico Boulevard and South Union Avenue. There are so many wall paintings everywhere that I decided to sample the most impressive ones.
A Bakery's Homage to a Musician
On the outside wall of a Salvadorian bakery called Cuscatleca, there is a huge mural featuring a baker, a guitarist, and the Salvadorian and US flags in the background. While the baker is most probably the owner of the establishment, I could not find any information on the musician. Also, there was no tag of the muralist, so these two artist will remain unknown for now. Still, the image is impressive to look at.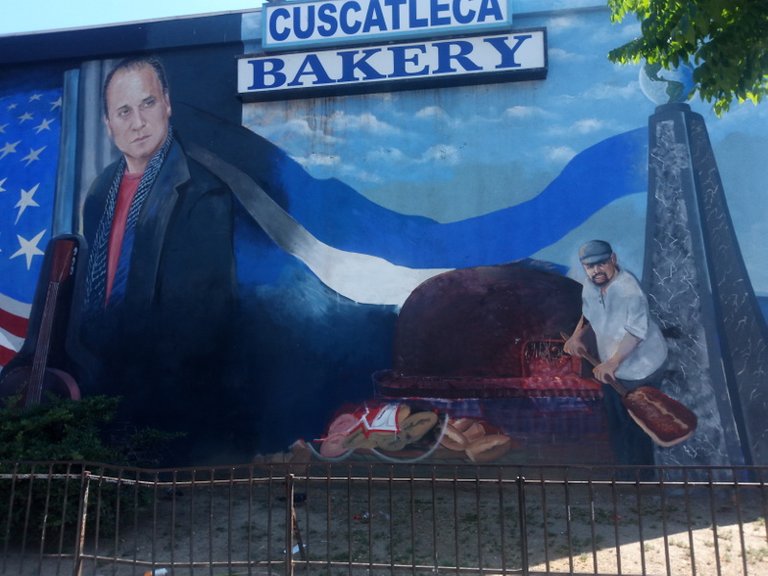 Planetary Visuals
Right behind the bakery, on a big wall behind a parking lot, is this immense wall painting. It shows some celestial bodies in the sky behind some beautiful waterfalls, and other impressive natural images. In the center a pair of hands is holding an orb with the lettering Save the Planet.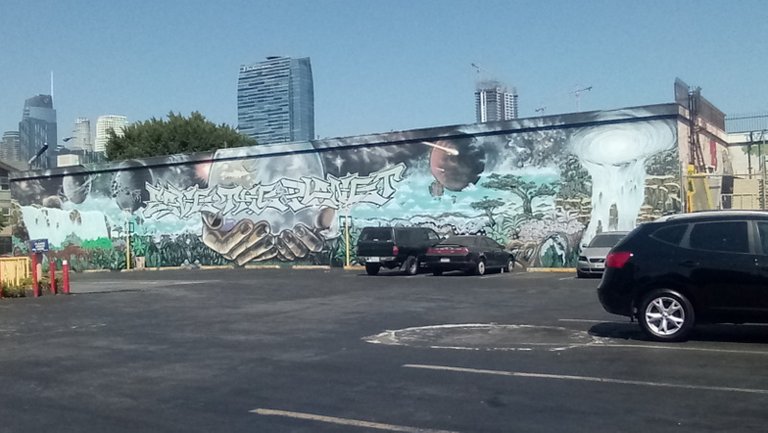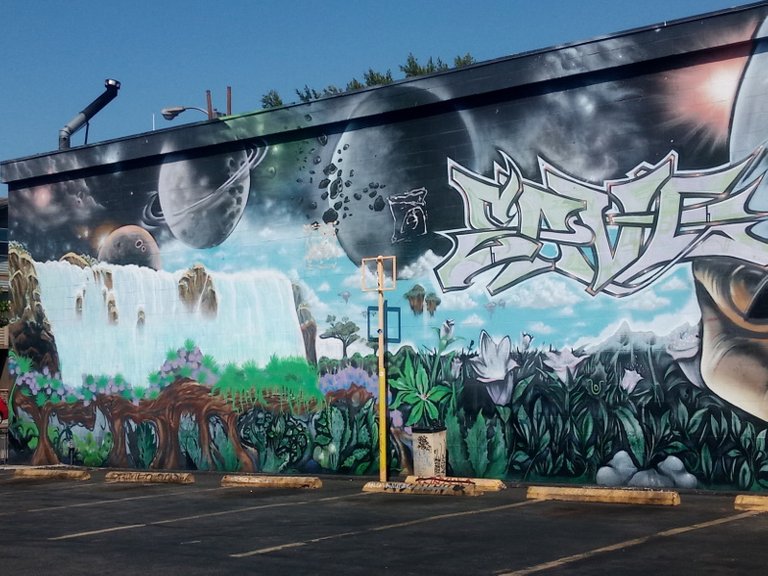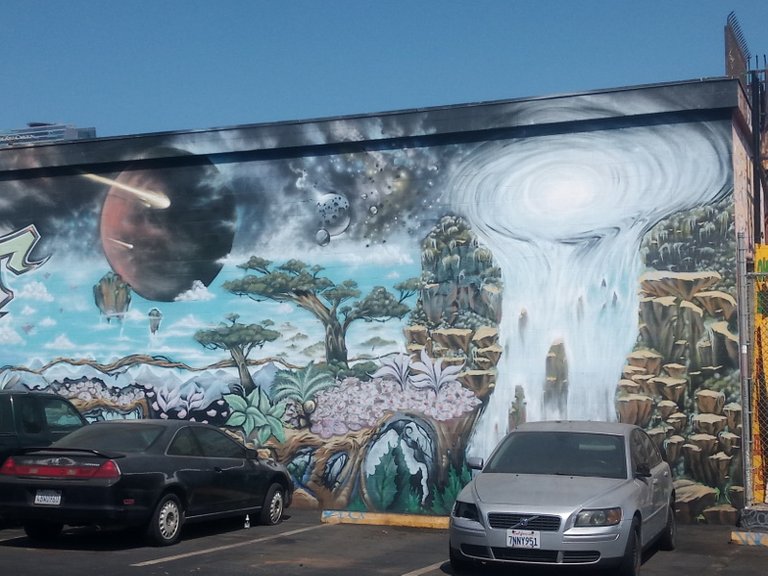 Although this massive mural is also super impressive, I could not find any artist's tags anywhere on it. So once more, I can't give credit to the skilled creator of this piece.
Images of the Past
Finally, on the far side of the mini-mall on Pico Union, right by Toberman Street there is a mural depicting images of the 1920's, when the Los Angeles cityscape was dominated by streetcars, old lamp posts, and old style buildings. Okay, the lamp posts and the houses have not changed much, only the street cars have been replaced by modern motor vehicles. The colors of the image, with its gray and brown tones brings to mind old movies, as I suppose the actual world was not dipped in those tones back then. Yet again, the artist behind this mural remains anonymous, just like most murals in this neighborhood.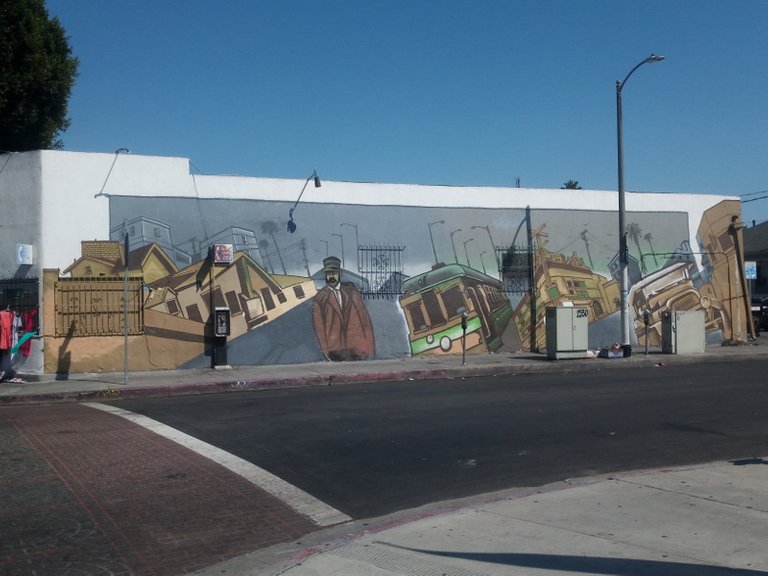 This is just a small sample of the many amazing murals in Los Angeles: