Hollywood is not my favorite part of L.A. by far. However, I had to venture into this area to visit a certain electronic store for a simple USB sync cable - something harder to come by than you would think. On my way out, I came across this beautiful wall painting. In fact, it's the cleanest mural I have ever seen.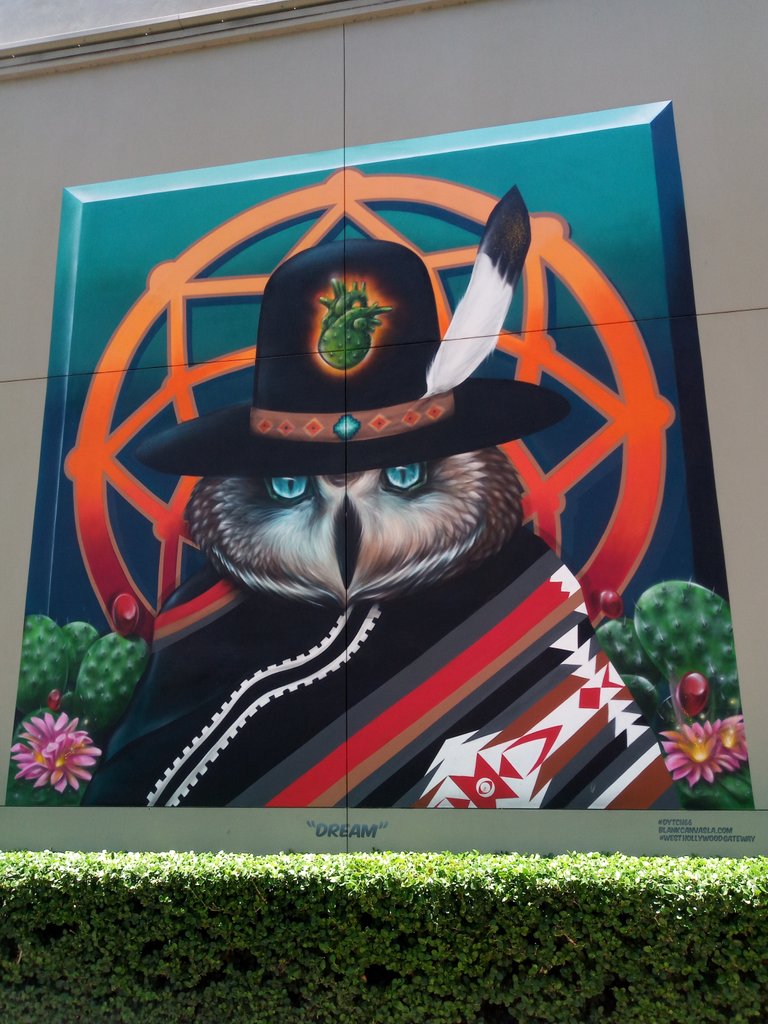 The clean and fresh looking painting features the face of a bird with a pair of mesmerizing eyes looking out from under a traditional looking hat, and wearing a blanket of native style from the Southwestern US. Most interestingly, the image on the hat looks like heart, though it is most similar to the green prickly-pear cacti, known as nopal in Mexico. In the background a large dream-catcher like symbol is shining in bright colors.
This impressive piece is titled Dream, and was painted by dytch66 a.k.a. Robert Gomez from Black Canvas LA, and it can be seen on N La Brea Ave. between Romaine St. and Santa Monica Blvd.
This is just a small sample of the many amazing murals in Los Angeles:
The Comeback of a 31-Year-Old Mural
Larger Than Life in Downtown L.A.
Great Murals in Albuquerque
A Divine Harpist
An Electrified Hummingbird
Colorful Walls of Pico Union