The silver city, Potosi, Bolivia (2 pics)
From the 16th to the 19th century, Potosi funded the Spanish Empire with its many silver mines and became the richest city in the world.
To achieve this, many indigenous people were forced to work in the mines under horrible and inhumane conditions causing illness and premature death for many.
Even today, the workers of the Potosi mines do not have very good working conditions and their life expectancy in about 40-45 years.
They are no longer forced to work in the mines, but they risk their lives every day because of all the harmful particles that end up in the air and the risk of collapse.
Organizations have been put in place to obtain better working conditions and on the walls of the headquarters of the retired mining rentiers association, we can see the history of mining represented in a very realistic and very harsh way.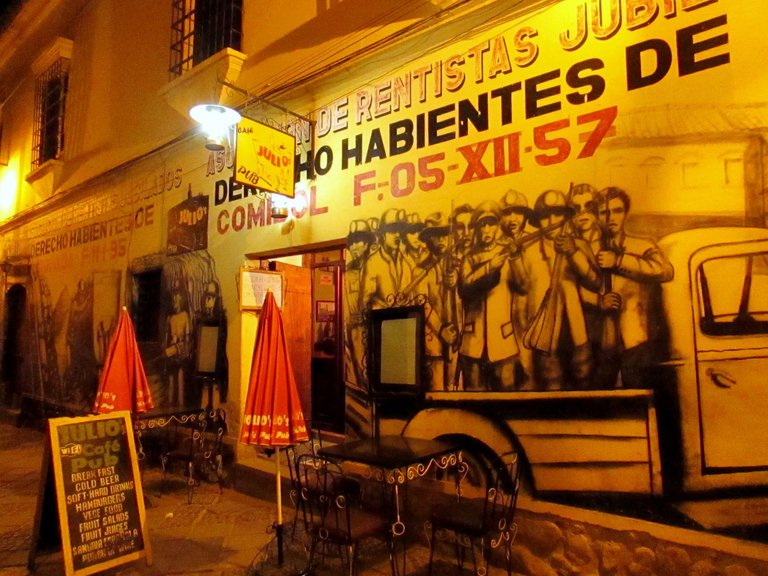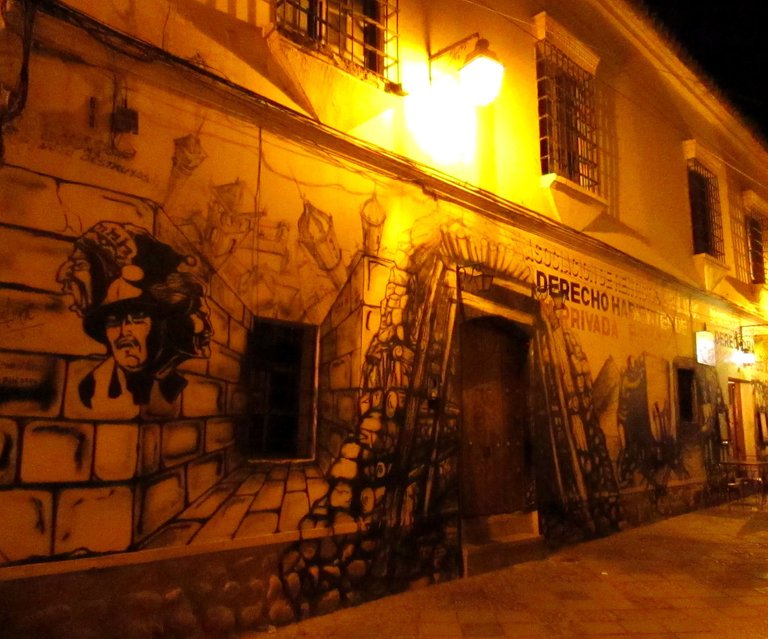 There are so many tunnels winding the mountain that it could collapse at any time.
What will happen to the city of Potosi next?
---
This is my entry for this week CCC's Street Art Contest.
---
Photo taken with a Canon PowerShot SX500 IS.
---
Follow: @karma-panorama
Blog: http://karmapanorama.com
---
---
---