Deep really deep in the forest are the remains of a former Soviet medium range atomic weapons base and military camp.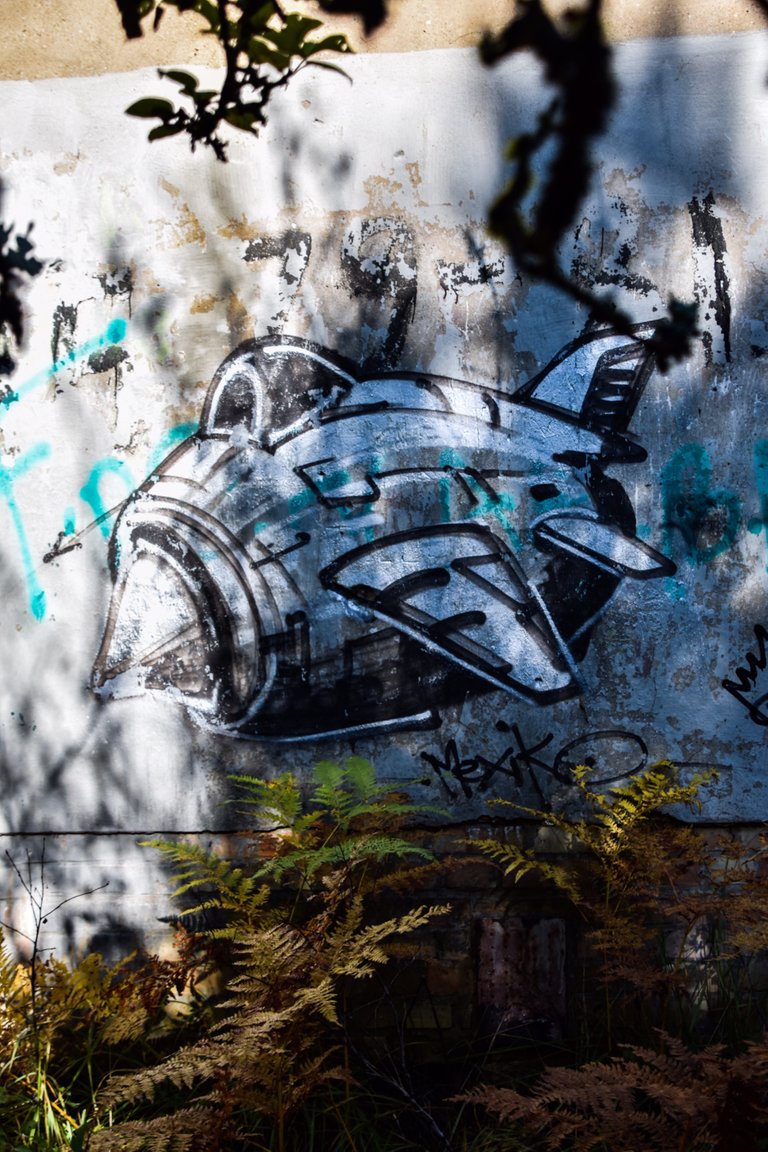 Not many buildings remain there was a lot of demolition work happening when I visited,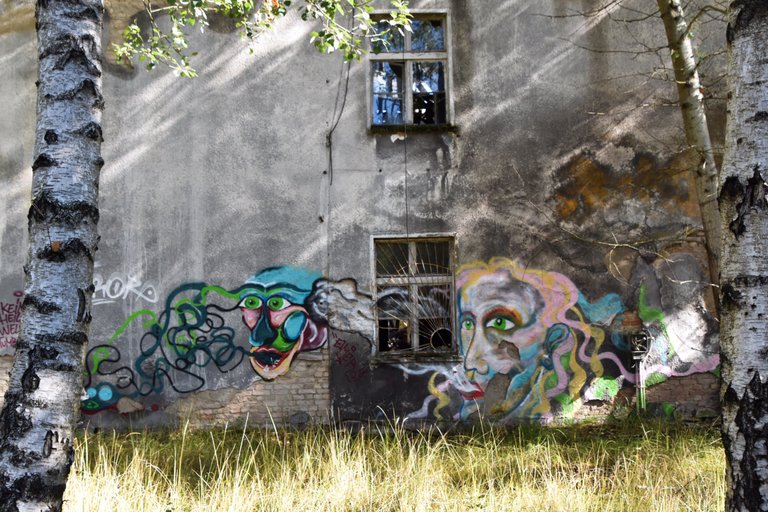 I think only serious artists are prepared to make the trek to this location. The last two images were found in the school gymnasium.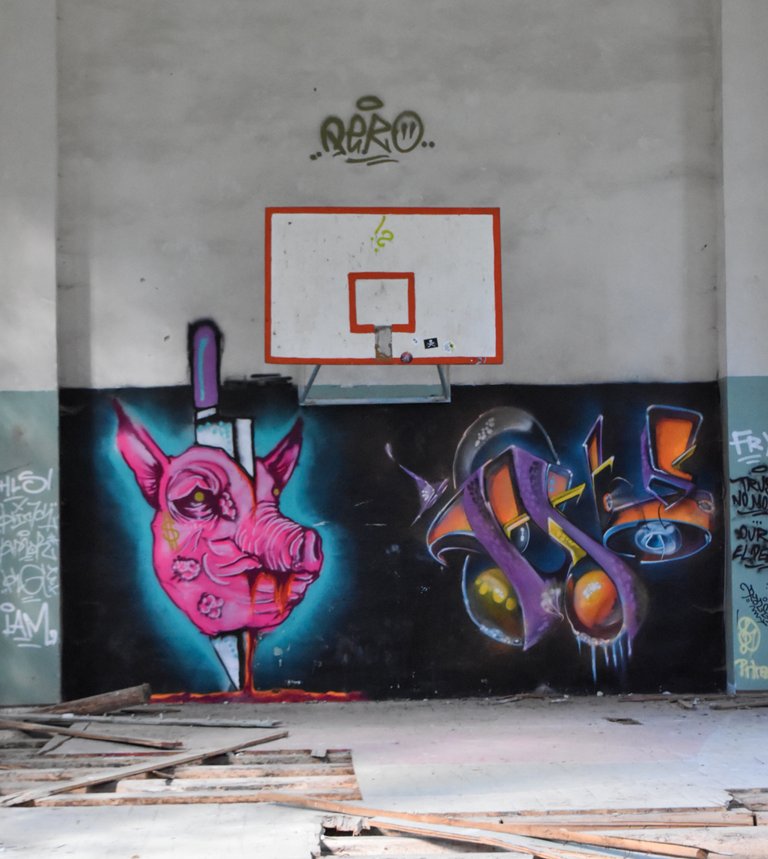 I kinda like this cutie, shame her speech bubble has virtually gone, it would be interesting to see what was being said