Wild Wild West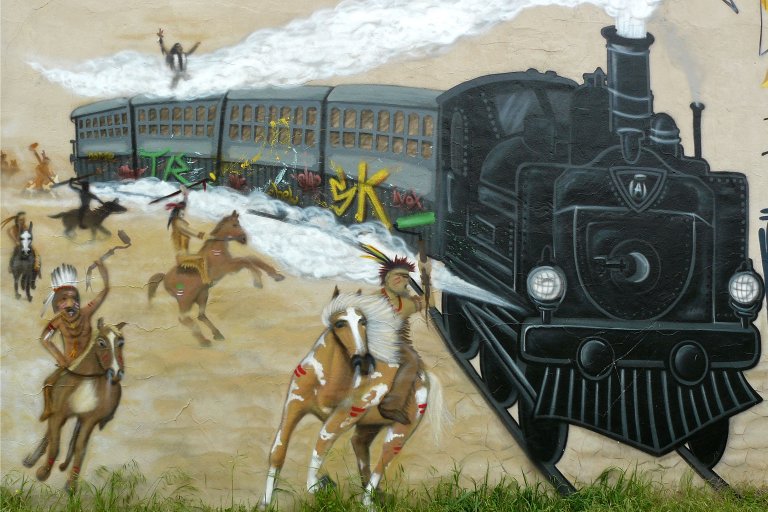 Not far away from me there is this old cork processing factory surrounded by a tall wall. The factory is not working for a very long time and the buildings inside are ruined and nobody takes care of them (though recently something started to improve there).
The wall is used for graffiti of course. Every year it is painted white or some other plain colour and new art is applied. I never had the chance to see the people who paint those, but it looks like it is some competition with a topic.
The theme for this one was either way "cartoons" or "wild west" :) Or something in between.
Those shots I took few years ago and I just remembered about them after seeing one of the graffiti posts on my feed. Today I will just show thematic ones, there is just too many shots (I will save you scrolling :P) and not all are in the theme so I will spit them into two posts.
Even the train is sprayed :p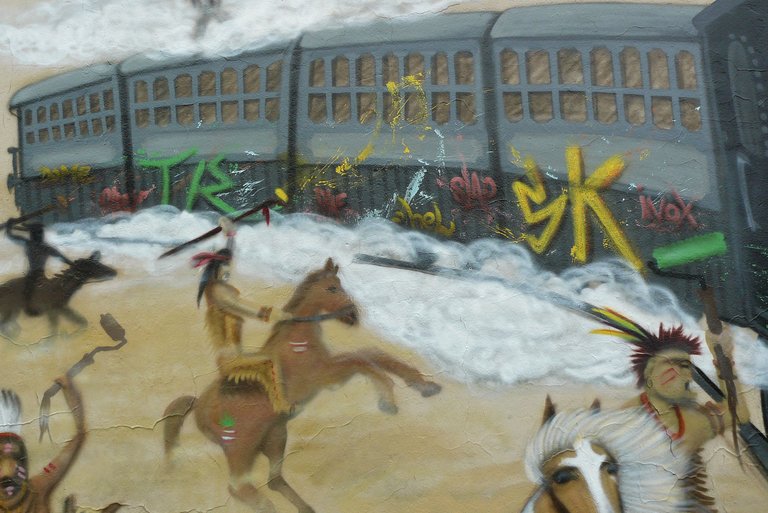 Do you guys remember "Lucky Luke" cartoon?
I used to watch it when I was a kid :)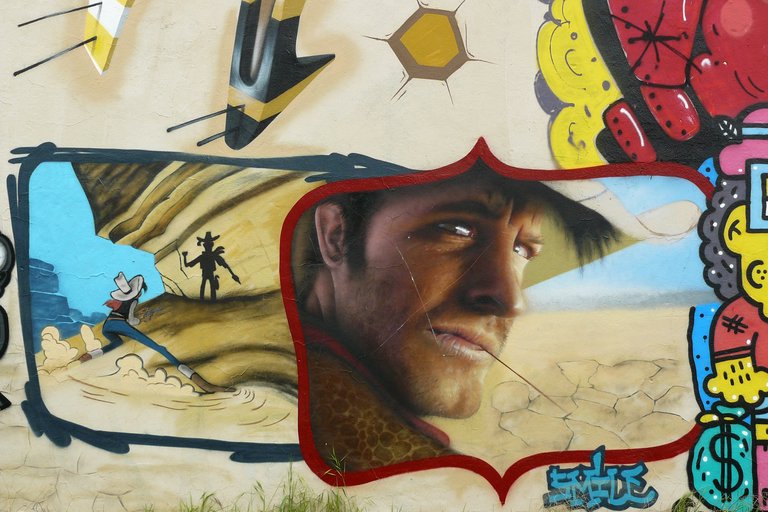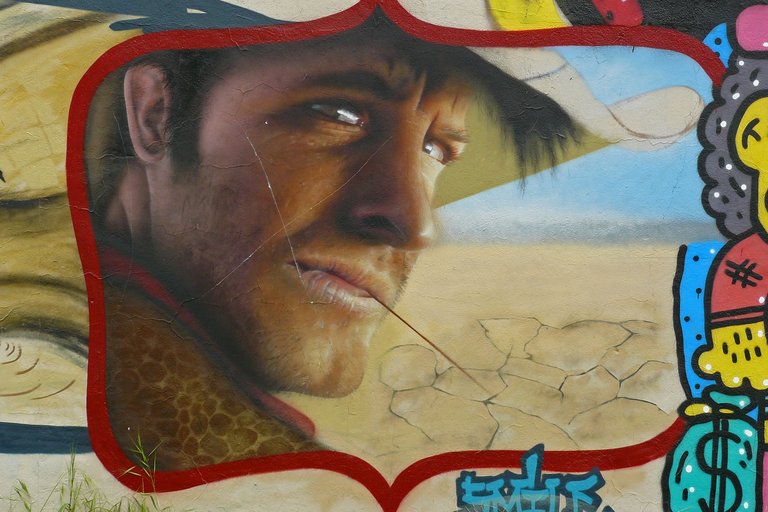 And all together on the big wall of fame.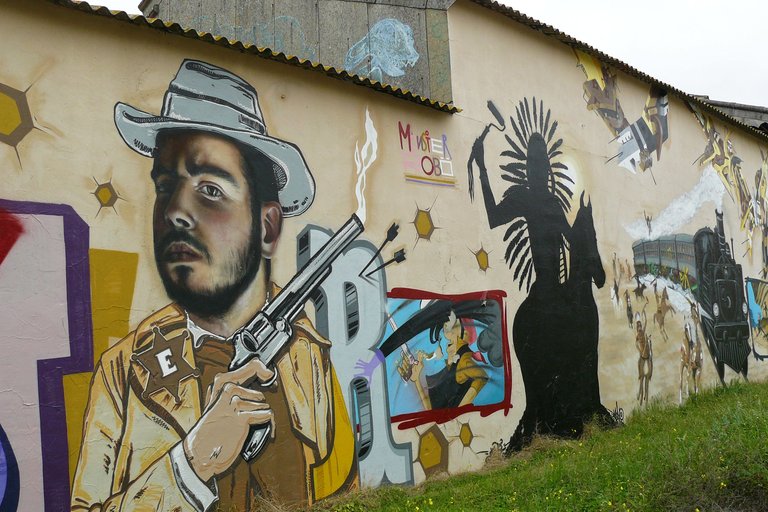 And some other random ones that I will show next time.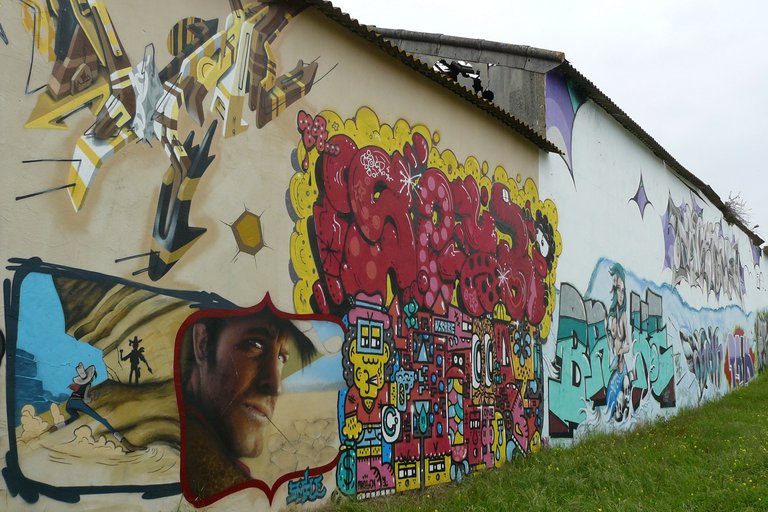 No shit Sherlock!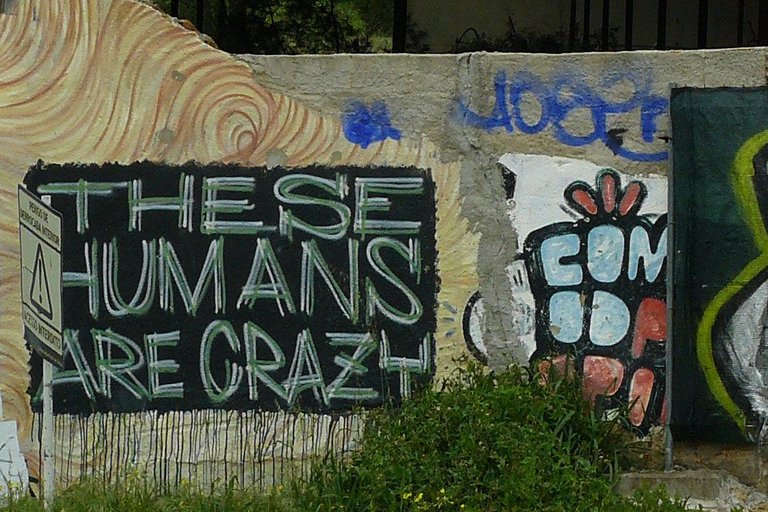 »«
Shot with Lumix DMC-FZ8
All photos and text are my own.

---
---