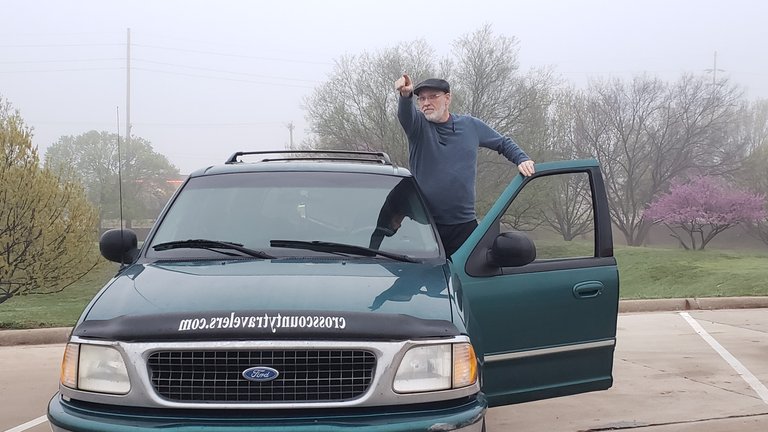 We love going to new places and always ready to experience new things.
Visit our website to see where all we have been. CLICK HERE


Scott and I love to travel all over the United States. To be more specific, we love going to new counties; we call it "Collecting Counties". This is when we drive into a new county we have never visited before. Sometimes it is just a "drive through", but more often than not, we will find the county courthouse and get a photo of it. But I am getting a little ahead of myself.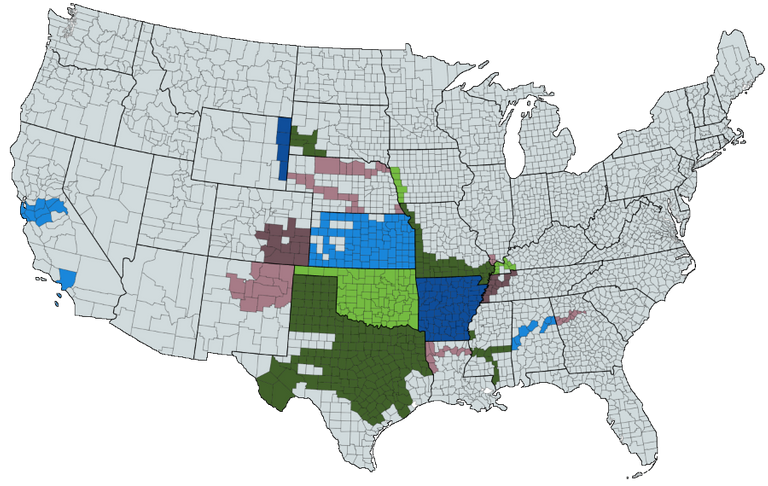 This map, from MapChart, shows all of the counties we have visited at this time.
MapChart is easy to use. If you would like to try it out, CLICK HERE


There are 3,143 counties in the United States. We have visited 608 of them and found something interesting in every one of them. These counties are spread through 19 states and two of the states are 100% completed for us; well, as counties are concerned. Our first state to collect all the counties was Arkansas with 75 counties and then Oklahoma with 77 counties. We find we want to complete other states but are drawn to places further out. I am sure you can see that on the map above.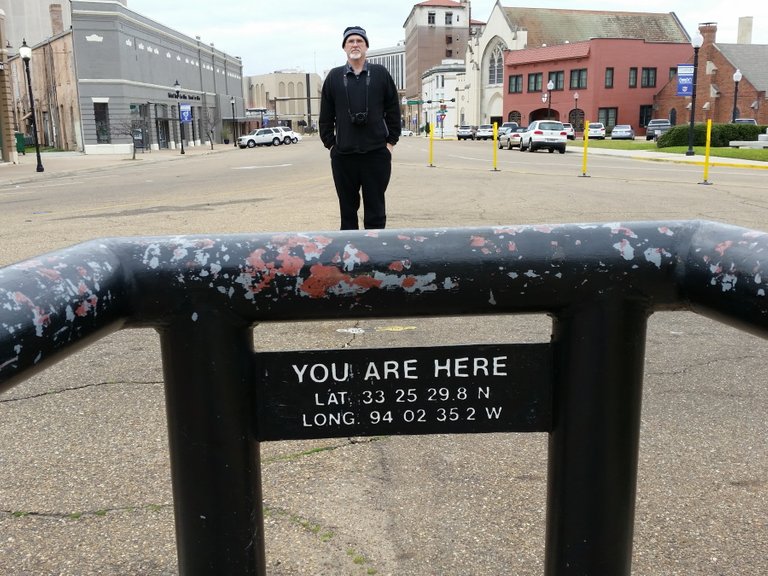 Texarkana is the only courthouse that houses two counties at once!
For more information about this double booked courthouse CLICK HERE


So, if you aren't from the United States, you may be asking what a county is and why it is significant? In the United States, there are four levels of government: National, State, County, and City. The county government serves the people within the specific border of a county providing a judicial system, road maintenance, and other activities.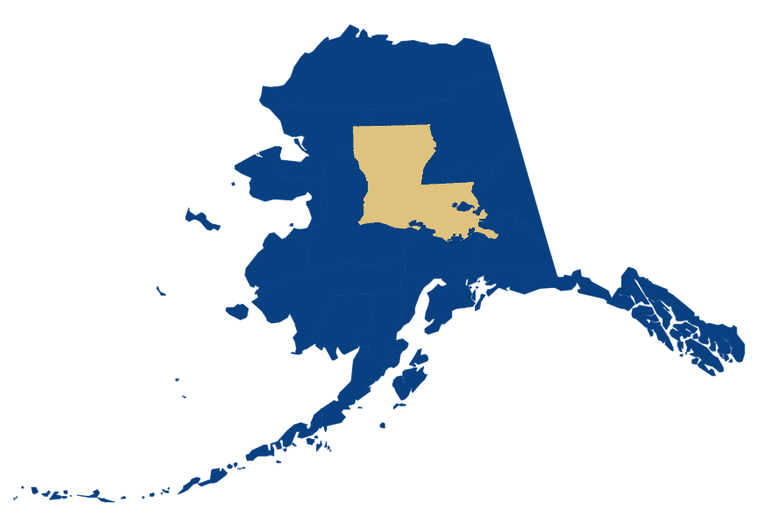 You could fit 13 Louisiannas into the state of Alaska!
This image was made with MapChart; if you would like to try it out, CLICK HERE


There are only two states in the U.S. that do not have "counties"; Louisiana has parishes and Alaska has boroughs. Parishes were originally controlled by the Catholic churches when Louisiana was owned by Spain and France, but they are actually now nothing more than a county. The Boroughs in Alaska are a bit different. They are broken down into organized boroughs (similar to county government) and unorganized boroughs (80% land with less than 20% population).

Alaska's boroughs were intended to be more versatile and powerful than counties (click here for source).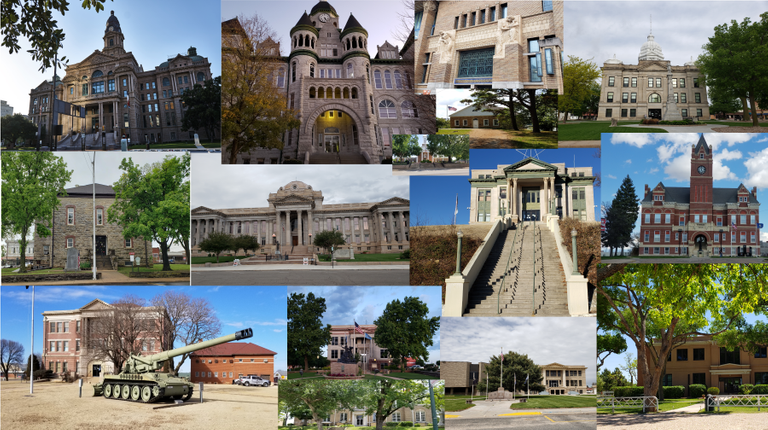 A sampling of the county courthouses we have visited on our County Collecting travels.
For more information on all of the county courthouses in the United States CLICK HERE.


Within each county there is a place called a "county seat." This is where the county courthouse is located. When the counties were set up the county seat was to be only as far as a day's travel by its citizens. There were often physical and political fights as to where the county seat would be; often you will find county seats have been changed due to population making it inconvenient. There are also many counties that have dual county seats; 36 to be exact. The county courthouses were originally nothing more than a room to hold court when they first started, but eventually many became works of art. When we travel I try to take a photo of the ones we pass; I call them gems! We do not always pass through a county seat so I find these courthouses very special.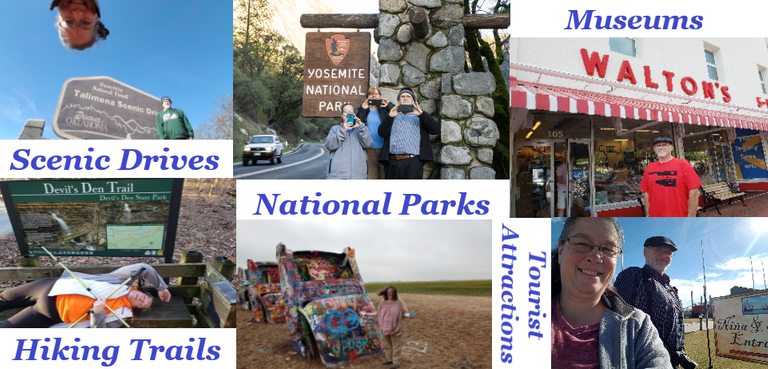 So many things to do and see in the counties we visit.
Visit our website to see where all we have been. CLICK HERE


The counties, for us, are more than just a county courthouse or a border to cross over. A county is a place where we can meet the locals, learn some history, see the beauty, and enjoy the stories. We have visited national and state parks, driven the scenic byways, hiked the natural trails, and played in the touristy places. It is an amazing thing to do in order to really see what the United States is like. This country is not just a political news outlet, but a place where there is beauty to be seen and friends to be made.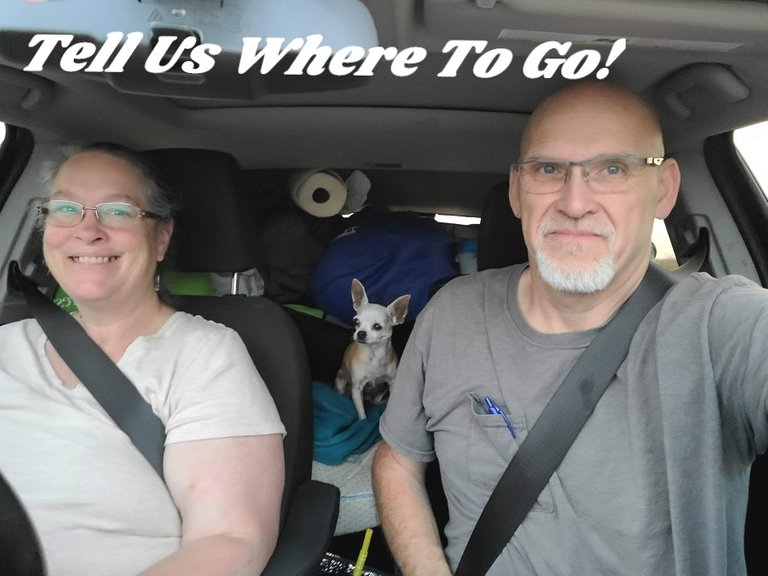 Where would you have us visit in your area?
Tell us in the comments below.
Thanks so much for reading our post today we appreciate you so much.

All photos used in this post are ours.
---

---

---