---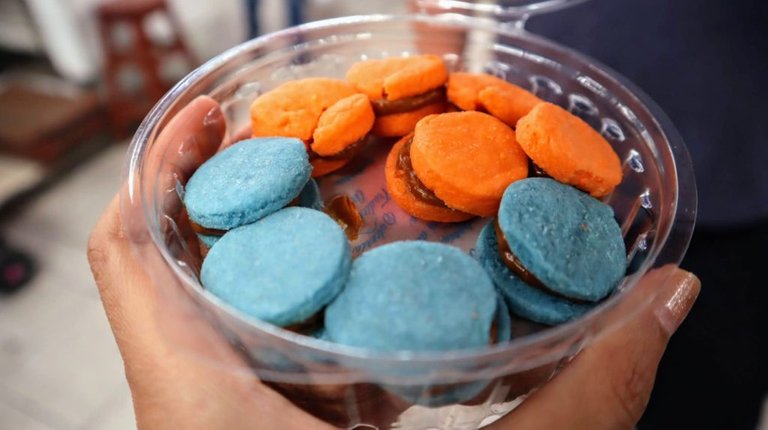 ---
Sweet tooth this way! Arequipa is one of the Peru's food heaven. After a few hidden huariques around, a few traditional Peruvian picanterias, now let's just walk around and find some Peruvian dessert around where you foodies need to hit them up while Arequipa. Alfajores sure will be the first on the list! Let's see why...
Peruvian sweet treats we love and where to find them in Arequipa?
Alfajores Arequipños.
The truly Arequipa's sweet treat we find all around in the city. Small shops, big shops and around the Plaza de Armas, Arequipa itself even a few shops close by one another. A dime a dozen we see but what it is exactly. Why Alfajor or Alfajores (plural) are so popular here in Arequipa?
Small ones, big ones and they are colorful corn-starch cookies that melt in your mouth with a caramel filling mmm like, seriously! I love them Alfajores!
Alfajores have Spanish origin and the first countries in Latin America to reproduce this delicious dessert were only Peru and Venezuela. Quite popular in Peru and as mentioned, there are everywhere in Arequipa. Antojitos de Arequipa is one of the famous brands out there but our favorite is from a local shop in Mercado Camilo. They specialized in making and selling homemade alfajores. Really really melty delicious I'm telling you...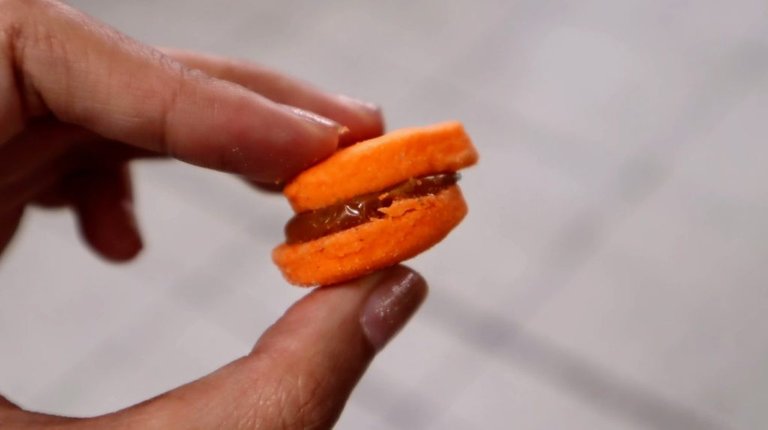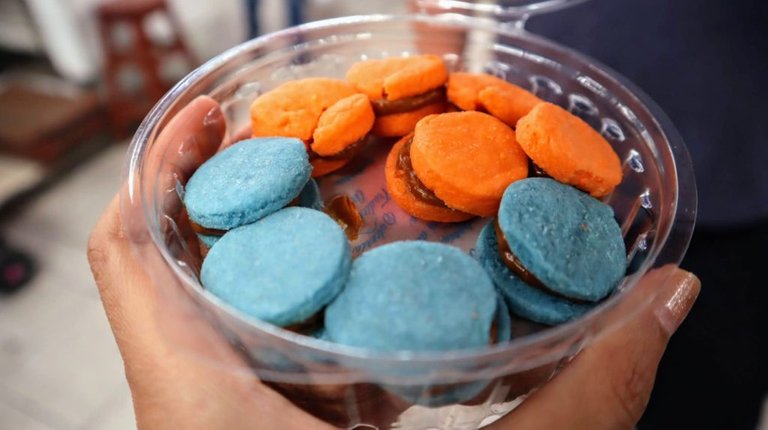 Queso Helado
Queso Helado' means Cheese ice-cream or cold cheese though there's no cheese as one of the ingredients but Milk, Unsweetened evaporated milk, Sweetened condensed milk, Grated Coconut, Cinnamon, Sugar
An artisanal ice-cream originated in Arequipa so while walking around the city, you will find small little stalls with the ladies saying things repeatedly, almost sound like 'Queselado, queselado, queselado…'
It tastes great! Sweet and refreshing. It's not quite heavy of an ice-cream also so we could just have it so much in a day. Most of the time a little cup would cost S/ 3-5 depends on where you are. Most of them taste so similar though so we don't actually have our favorite one.
Try a few or more when you find those pretty lady being there ready to serve you a little cup of this sweet and refreshing Peruvian queso helado in Arequipa :)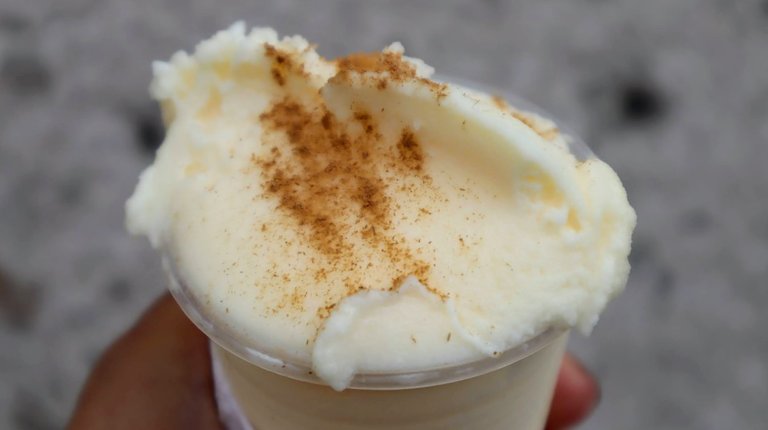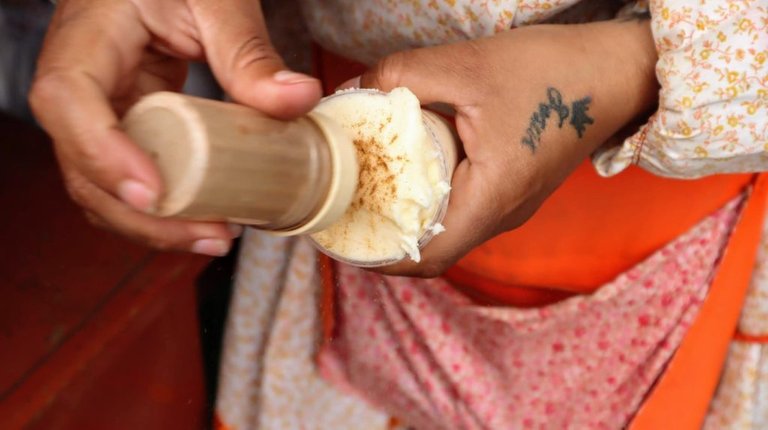 Peruvian Chocolate / Peruvian Cacao
Peru got Gold Medals at The International Chocolate Awards 2019 and also, it's the 2nd biggest chocolate producer in the world.
Walking around in Arequipa or actually, in Peru in general, we find chocolate sold everywhere. Not just those small local shops but also those fancy one that looking from outside, it's that fancy that we thought it was a jewelry store #lol Well, it costs almost as high as gold in some shop, not gonna lie.
Anyways, we have tried a few cups of hot chocolate from a few places in Arequipa. Honestly, I am very specific when it comes to drinking hot chocolate. I love it thick, smooth and not sweet. I'm not into those with too much milk and more like I drink milk with a bit of chocolate in it.
Chaqchao Chocolates was quite alright. They have their own factory, and a shop of artisanal chocolate sold just right downstairs of their coffee/chocolate shops and it's fun to just look around and see how creative they could get with their organic cacao. Thick, smooth, but a bit too sweet drinking hot chocolate.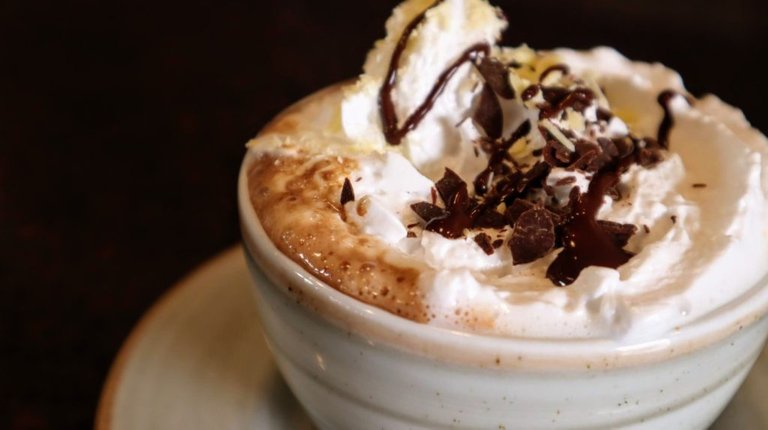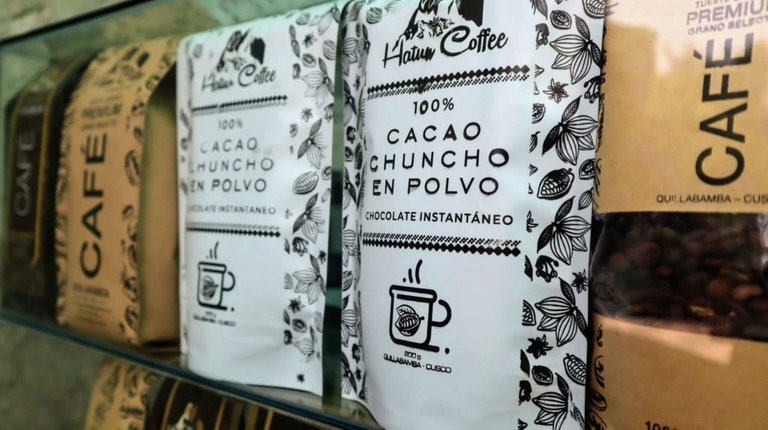 Coca candies
Nope, you can't leave Peru without trying any coca related products. We have tried them all, coca candies, coca tea or chewing coca itself. The coca tea tastes like tea, somewhat.
Also, if you're planning on going to Cusco next just like we do, dope some coca! It helps with altitude sickness, they say. I have never gotten any altitude sickness so far but I'm not sure if that's because I had been feeding myself some coca products or what.
Anyways, even if it's not for the altitude sickness, this is also a very good chance for you to give yourself to try something you would probably not going to be able to try so freely in any other country as it's, well, illegal..?
The coca candies are sold throughout Arequipa or even Peru itself in those grocery stores, souvenir shops and in local markets. A small bag we got costs us S/ 5 ($1.5).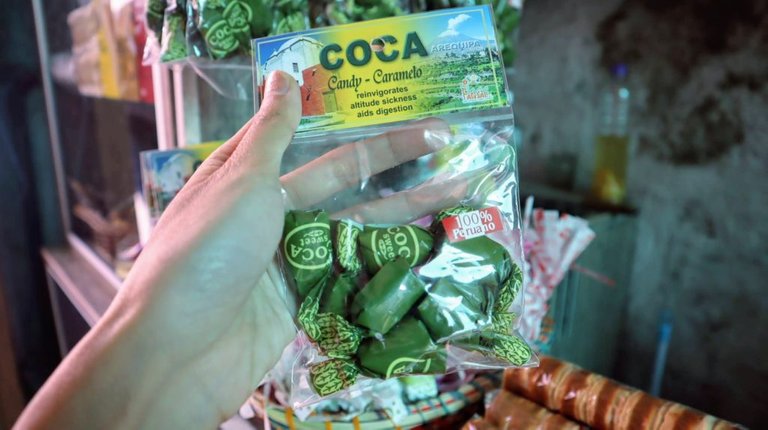 S/ 1 Sweet store
There are a few free walking tours (tip based) in Arequipa. We joined one and the informative local guide recommend this fun spot to shop/try Peruvian sweet treats where a lot of the things the Peruvian aunties sell cost S/ 1. No more excuses, try them all!
On the right side of Plaza e Iglesia de San Francisco (Left side of it when we face the church), there's an entrance and of a walkway, the auntie's shop with her S/ 1 sweet treat is just there at the entrance. You literally could find products that are originated in all over Peru. We tried a few. Lovely!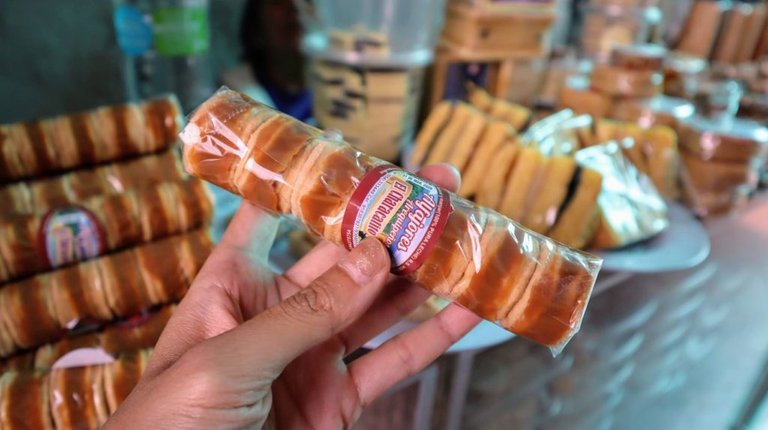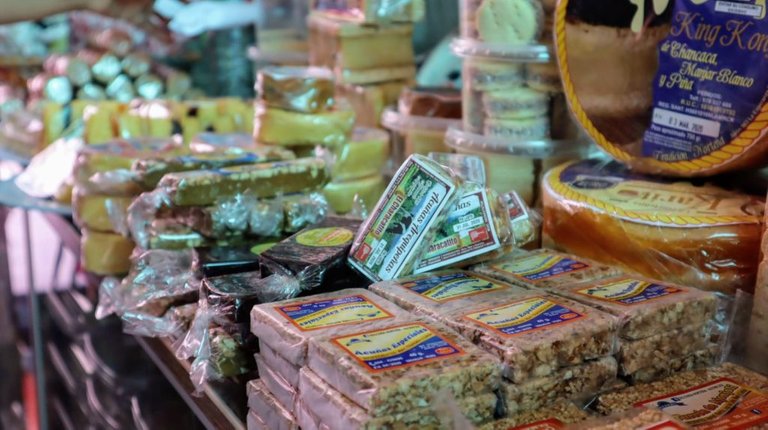 Tuna and other fruits
Tuna but not the type of fish in a can but a type fruit...
A type of fruit from cactus... At first, I was curious as they sell it on the street all over. Sometimes, the locals would just stop by a street stall, get their tuna fruit peeled and they just eat it right there.
We got one from Mercado Camilo but honestly, I don't know if I don't know how to eat it in an enjoyable way or something but I don't like at all how there are so many hard seeds. They say it's edible but I prefer not too.
Unlike me, you might like it as a lot of Peruvian locals seem to do... No need to find, it's there in every corner in Arequipa and in Peru in general waiting for you :)
Not just tuna, Peru has a lot of fruits to offer. Head to a local market and try whatever fruits you have never seen. We have tried quite a few and that literally, we had never seen it elsewhere before. We fell in love with a few of them. Cherimoya is my fav! I think we have pretty much the same thing in Thailand which in English called 'Custard apples' though, it looks quite different and somehow, Peruvian one taste more delicious with better texture. Oh my, mangos too!!! Peruvian mango is the best!!!!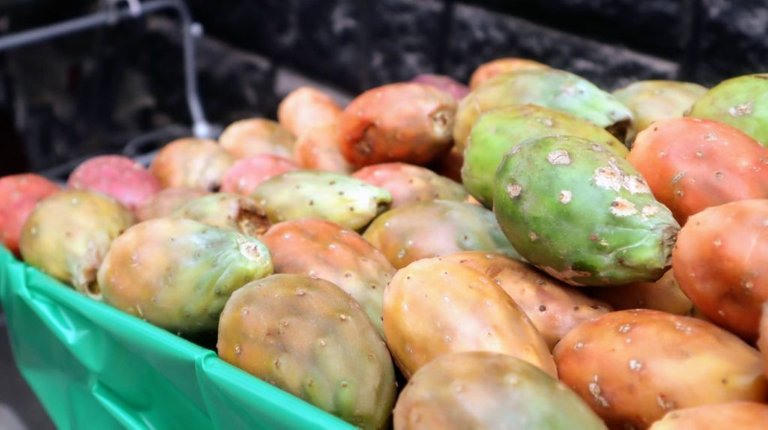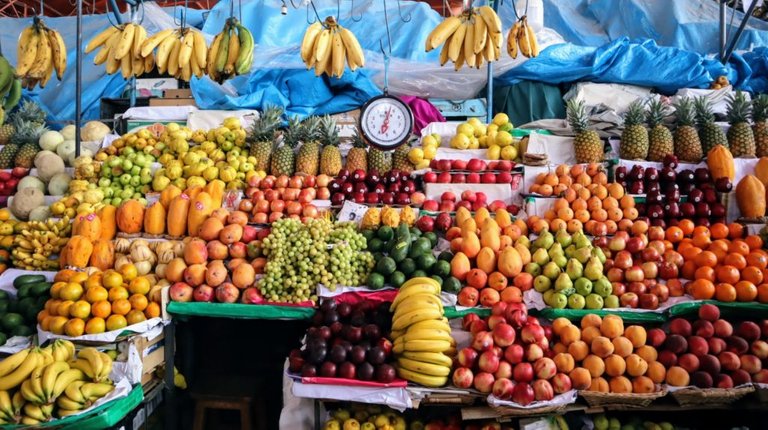 Ice-cream!!
Well, I know, ice-cream is a dime a dozen and I most of the time enjoy the homemade/artisanal ones more. Though, we just couldn't help getting a few of these when we're in Arequipa/ in Peru. They have these small-wheeled vendors in red and yellow all over selling big brand ice-cream.
They're not the best but in hot sunny days, they keep you sane and they're quite affordable too.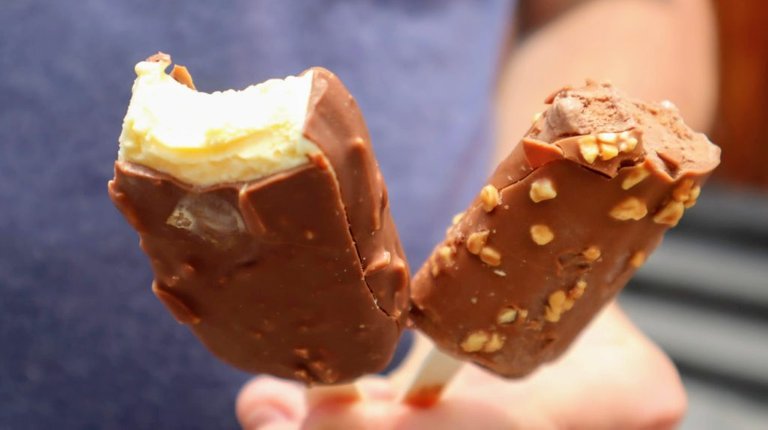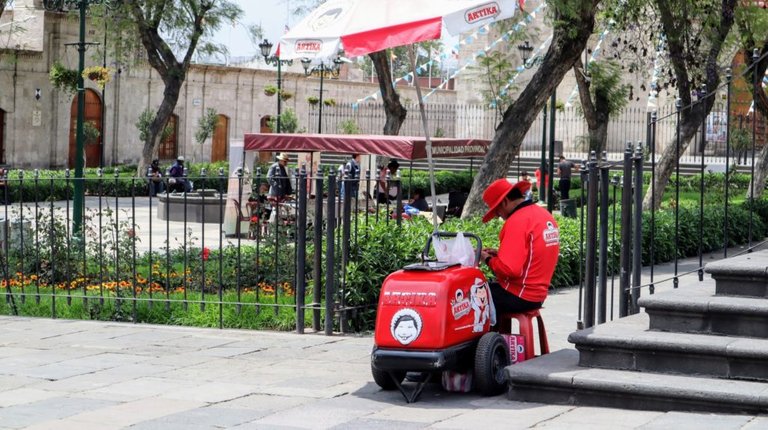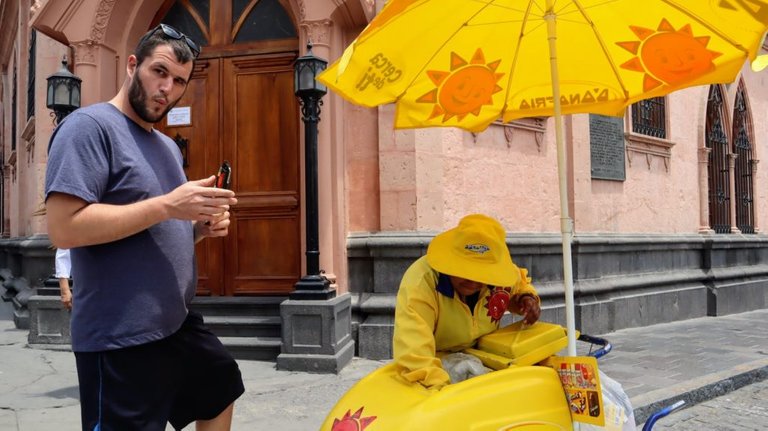 Mmmmm... writing a post about sweet treats in Arequipa makes me want to go back there. I love the food they have and the beauty of the white city in general. The weather is not too weird either. It was a lovely city with good food all around.
Till we eat again, for now, ciao!
㋡ Get $55 TRAVEL CREDIT
㋡ GET PAID to Google Search
㋡ EARN CRYPTO while browsing
🎥 Check out all MY GEAR
---
All copy and photos are original content by me.

TO SUPPORT WITH LOVE 💙 PLEASE SUBSCRIBE!!! TO MY SUPER DUPER AWESOME FOOD VLOG CHANNEL AND THE BRAND NEW 360° VR TRAVEL CHANNEL. SUPER FUN! COME JOIN! :)