Read this post on TravelFeed.io for the best experience
---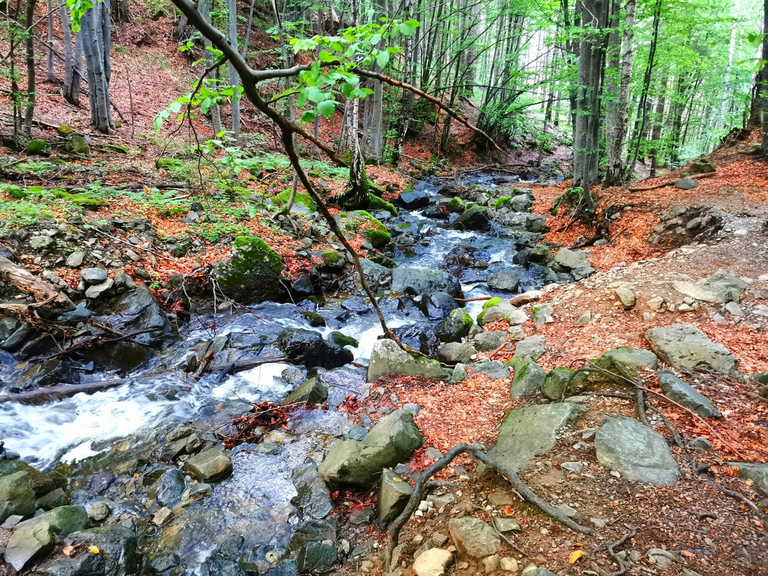 ---
Hi guys,
Yesterday was my birthday so I decided that this time I am going to spend the whole day in the mountain instead of the typical restaurant visit or going to a disco.
It was a 12 hour hike. We got tired but it was totally worth it. The weather forecast said that it will rain during the day so we were on our tails when black clouds approached us. More of this, later in this blog. Now let´s begin 🐐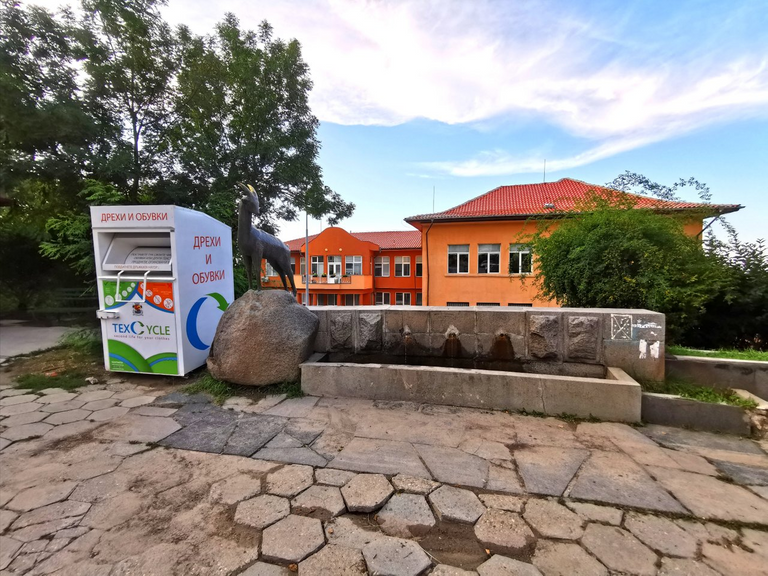 This metal goat is actually symbolic here in the quarter of Dragalevtsi. The location is just in front of Vitosha mountain. We started our journey here. It was going to be a long walk since we left our car in the surrondings.
We had to pass by the whole neighbourhood to reach Vitosha, so we did some urban strolling.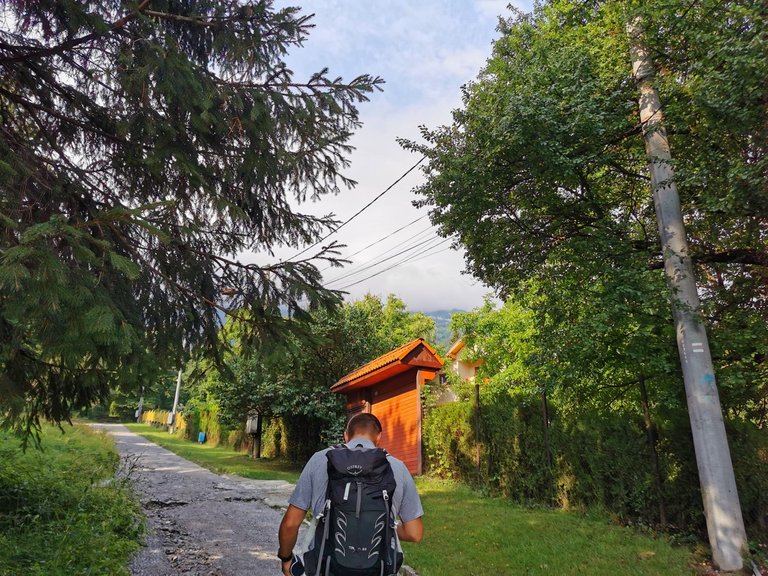 We passed by some really beautiful houses. Unfortunately, the infrastructure and the pavements were untouched for like decades.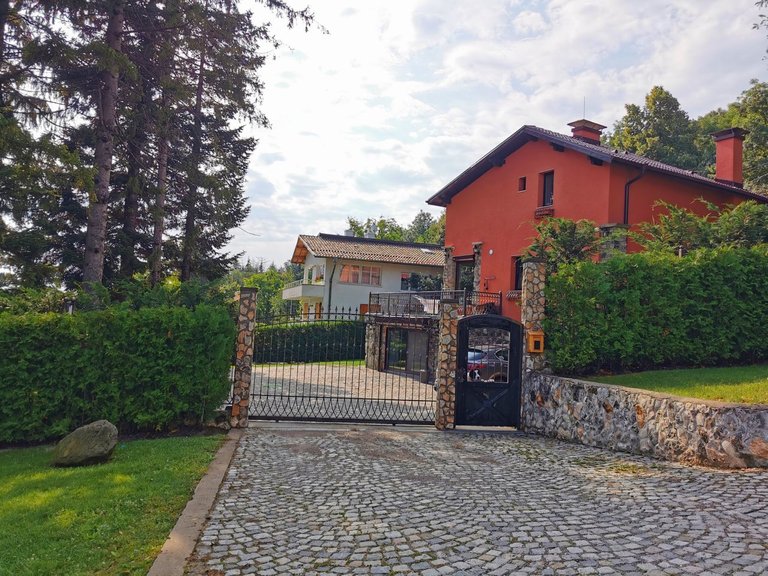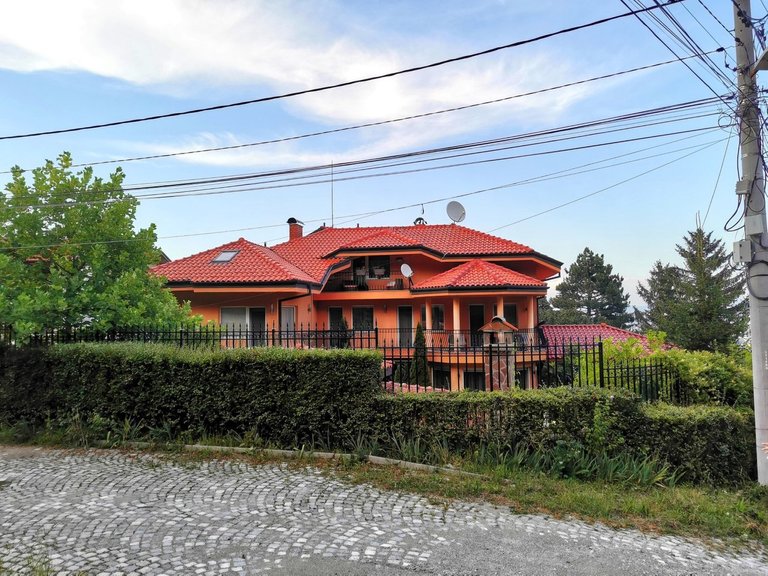 I really liked this one. So sophisticated.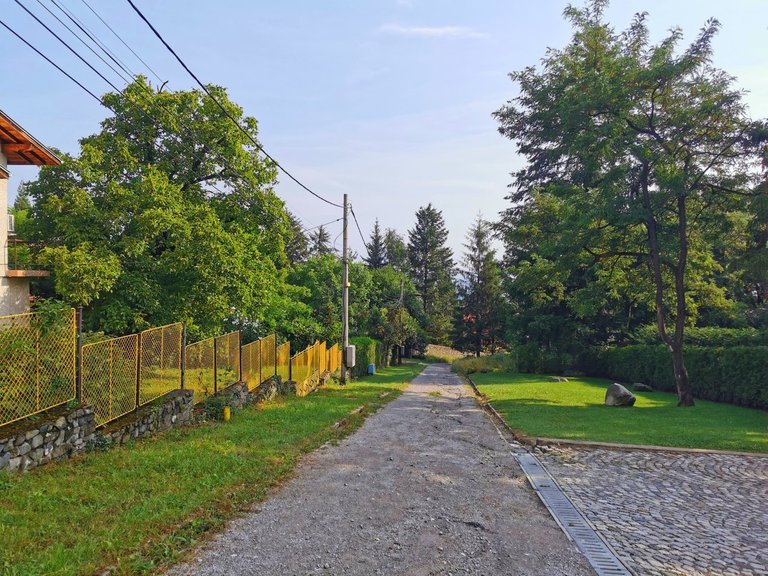 Little by little, we left the neighbourhood and headed for Vitosha and its Bare Peak.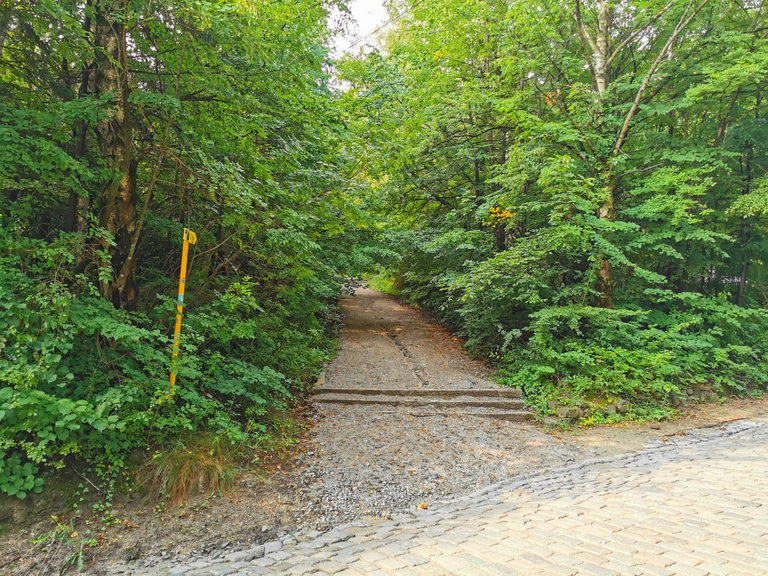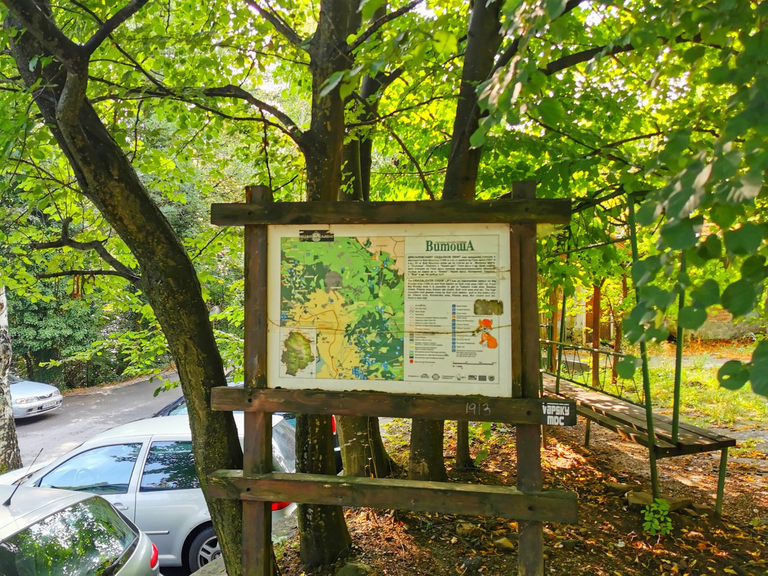 We were in luck, it was not raining and we actually enjoyed some sunlight at times.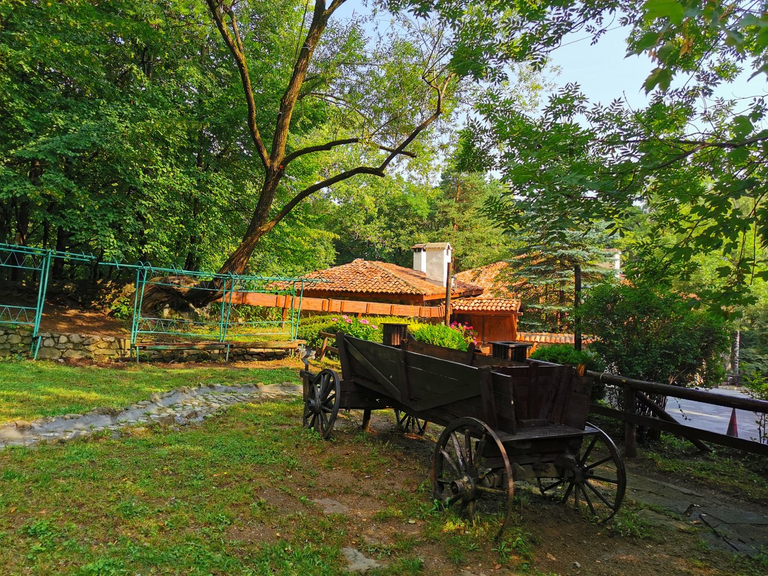 This wagon is just for decoration purposes. I guess it wasn´t like that the whole time.
There is a lift just behind that pokey cottage which takes anybody half way up the mountain. It was currently not in service. But we weren't going to use it anyway.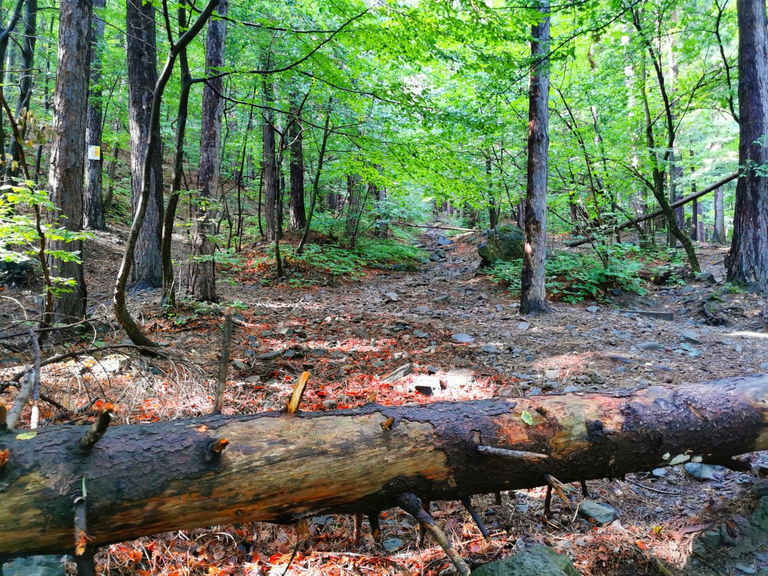 And finally, we entered the divine world 🌲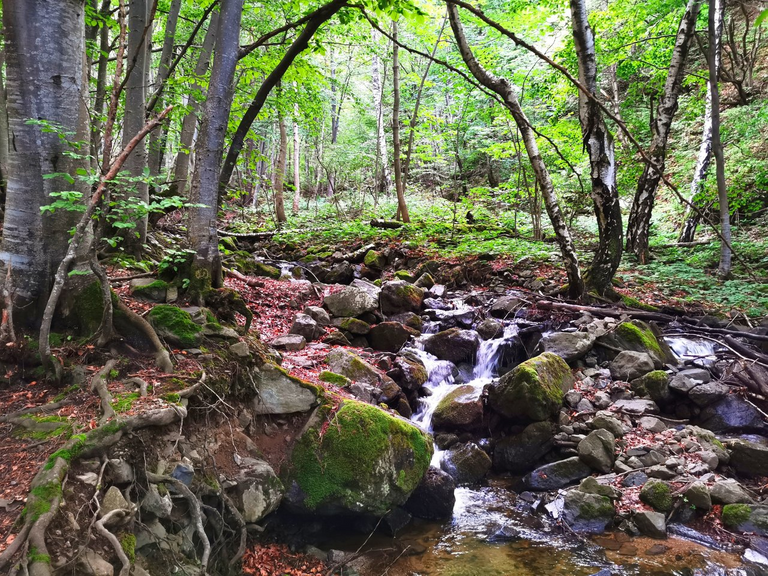 We walked along a river and I captured stunning images.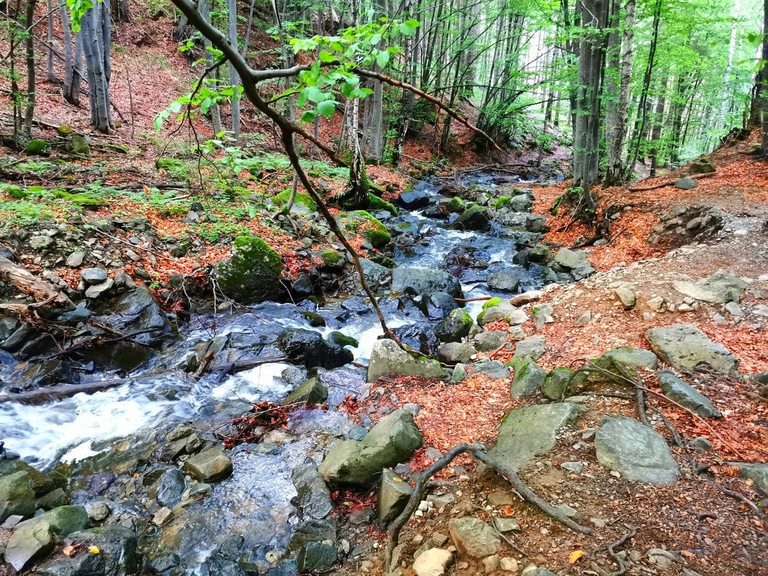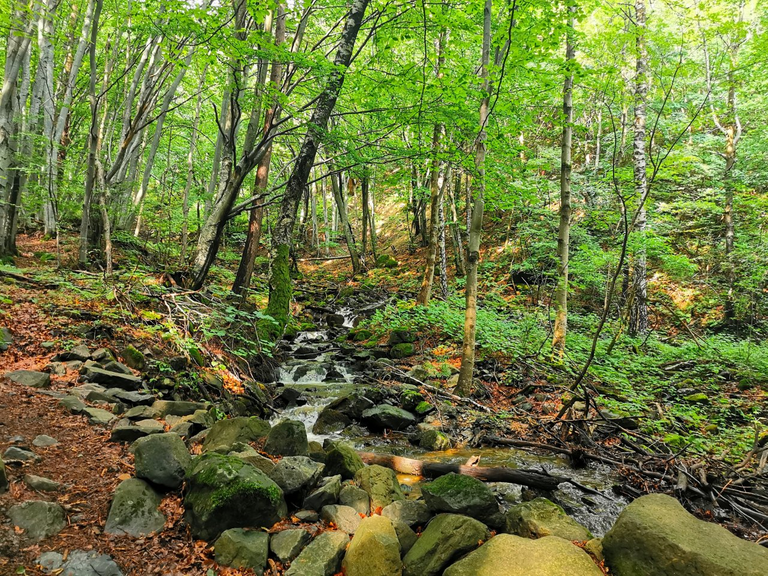 We left the river and and more beauty revealed 🔝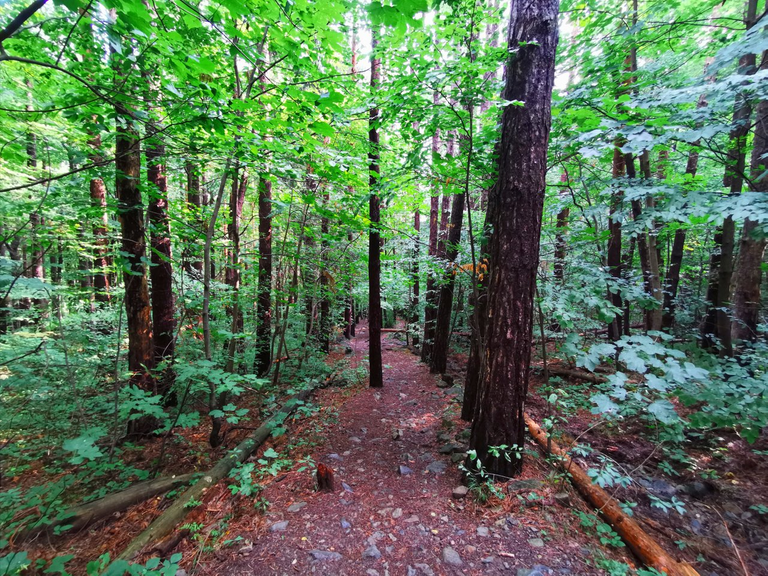 Some images came up darker than others contibuting to the diversity.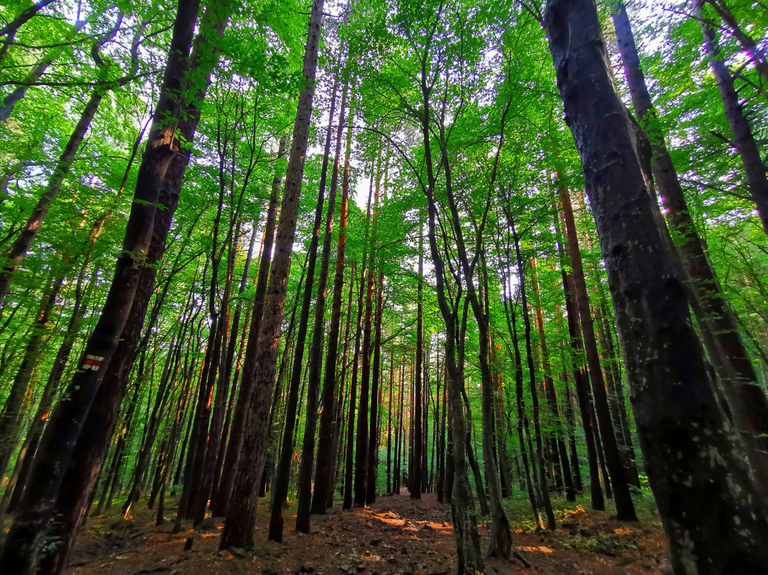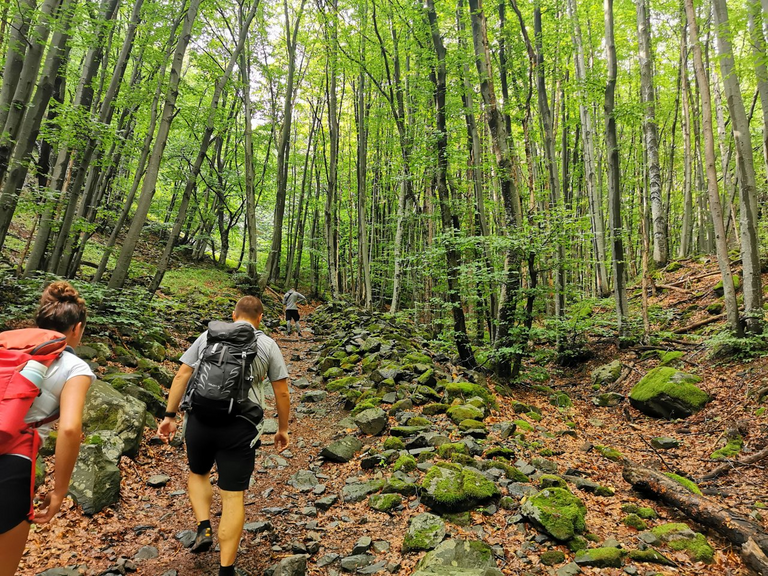 We continued our climbing and the pathway was becoming greener and greener.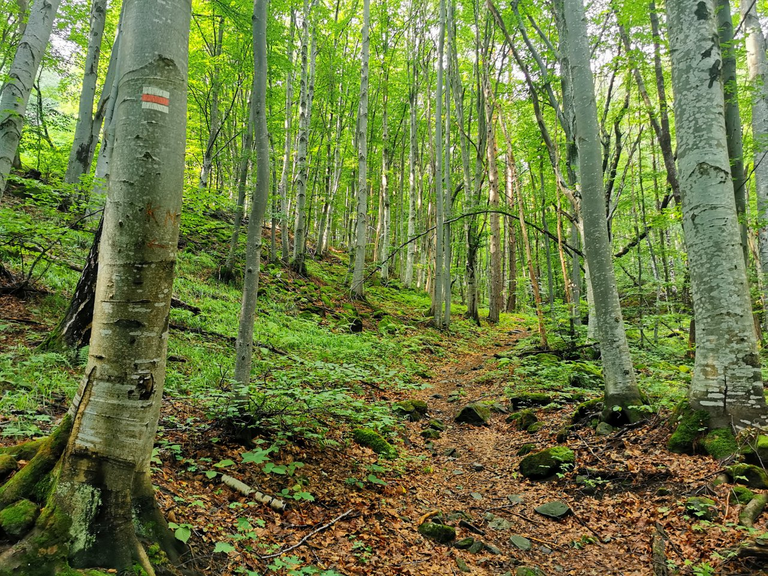 This flag on the tree signifies the official route to the very top.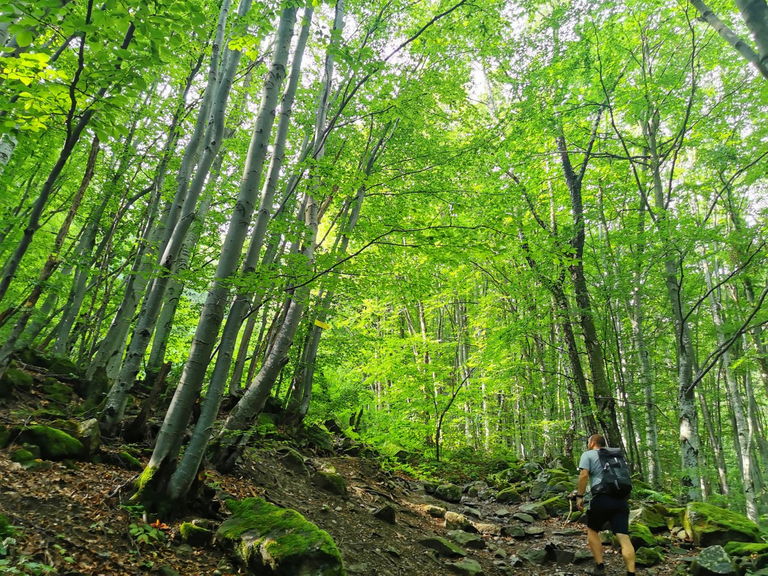 Once you go green, there is no turning back!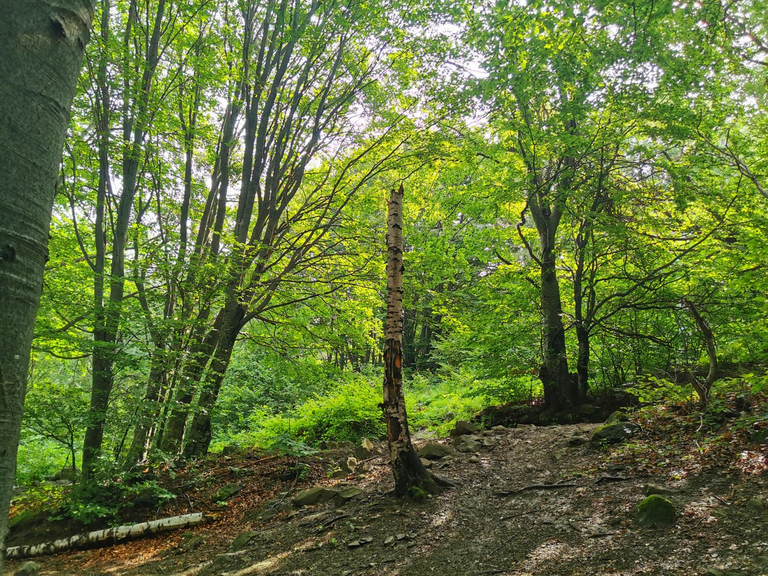 I was shooting at random on my way up. Later on when I saw my pictures, I was quite impressed with myself.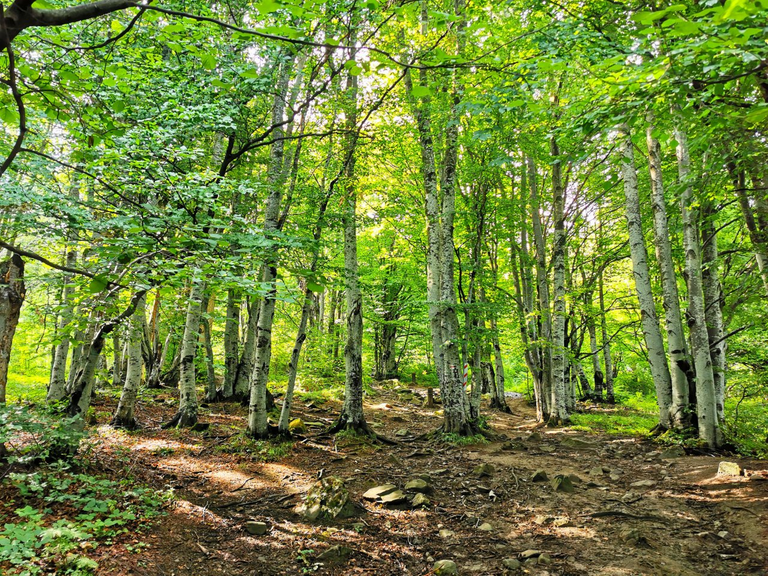 Paper-birches. I like those trees.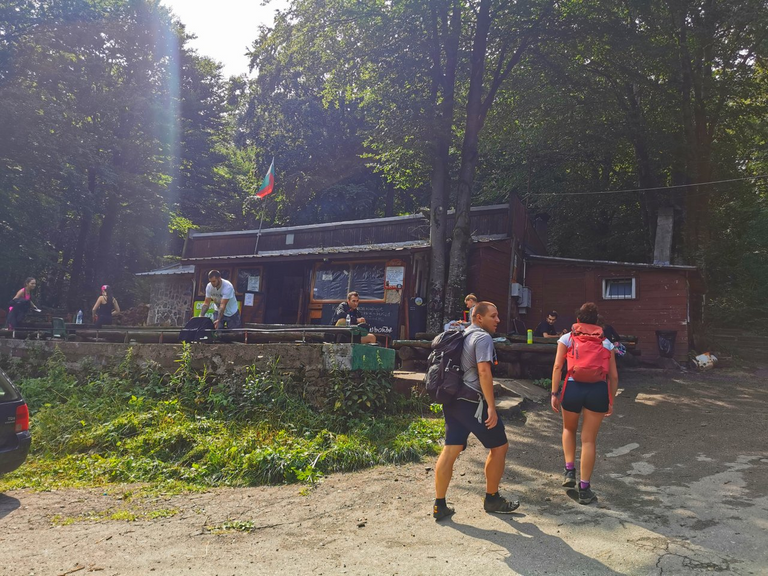 We reached a small hut where people took their time to recharge and eat some traditional food. We ate beans soup and drank hot herbal tea.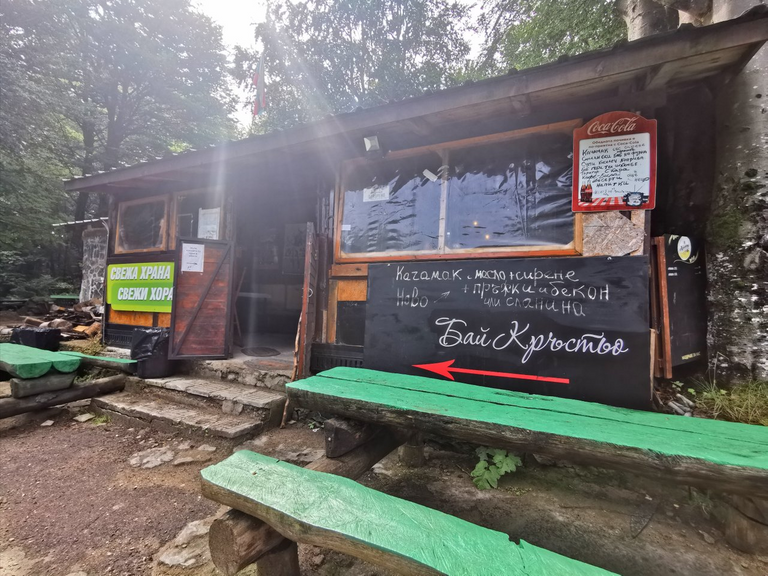 A closer look of the hut.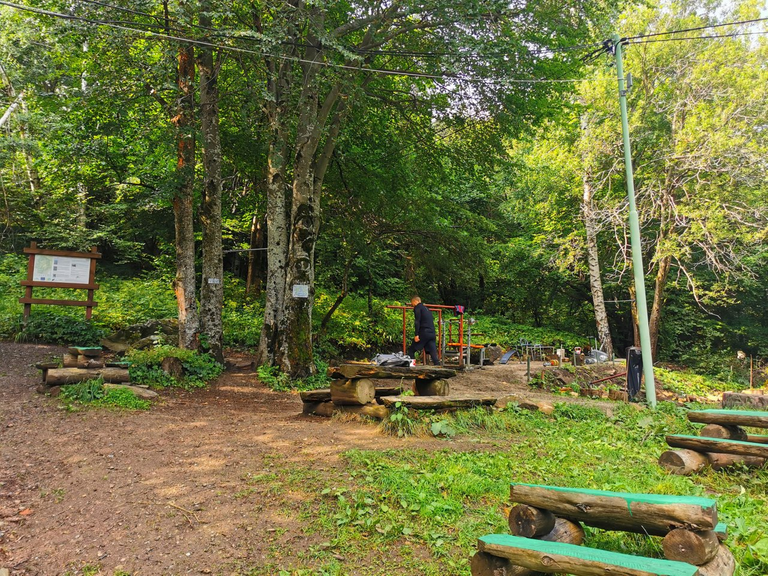 There was a training ground just on the side of it.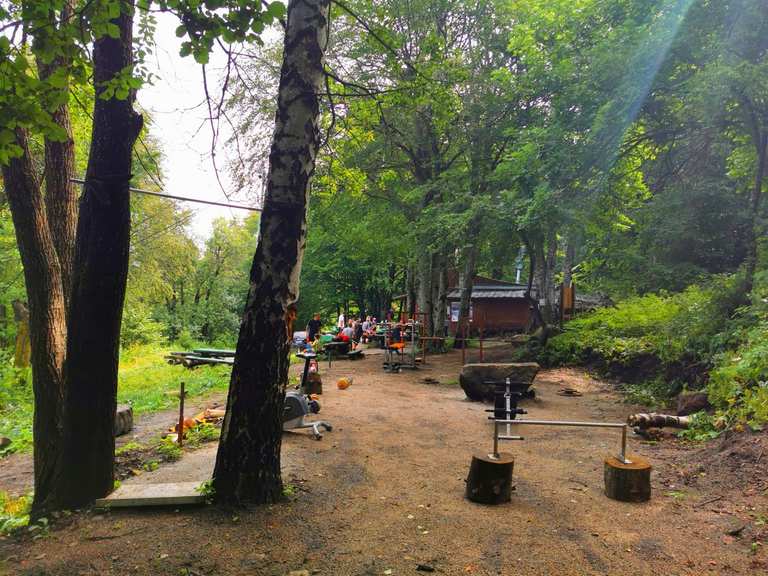 Bars, parallets, even a veloergometer and other utilities for abs training.
This is place was pretty cool. But we didn´t want to try it out because it was a long way to Bare Peak.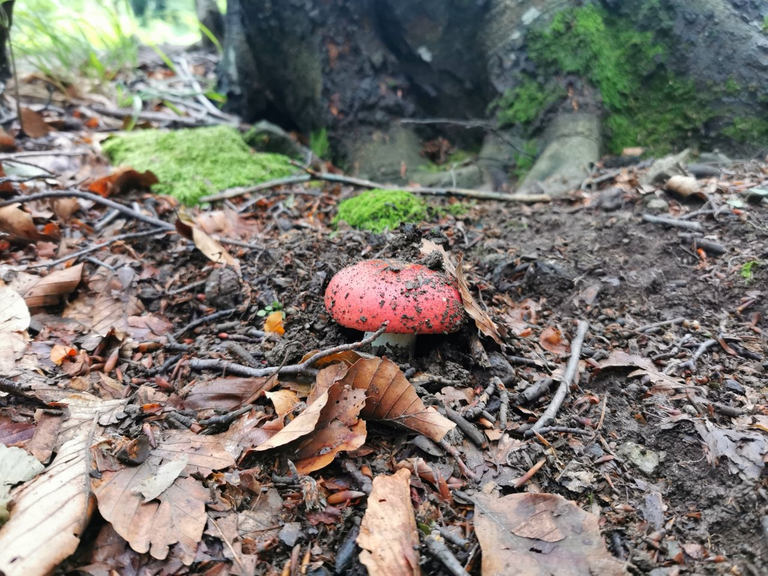 I don´t know the name of this mushroom but I am pretty sure that it is toxic. A man once said, most people eat mushrooms at night, but a few eat them for breakfast. Which is why the last words of a mushroom enthusiast are: Oh wow, I have never tasted such mushrooms in my life 😁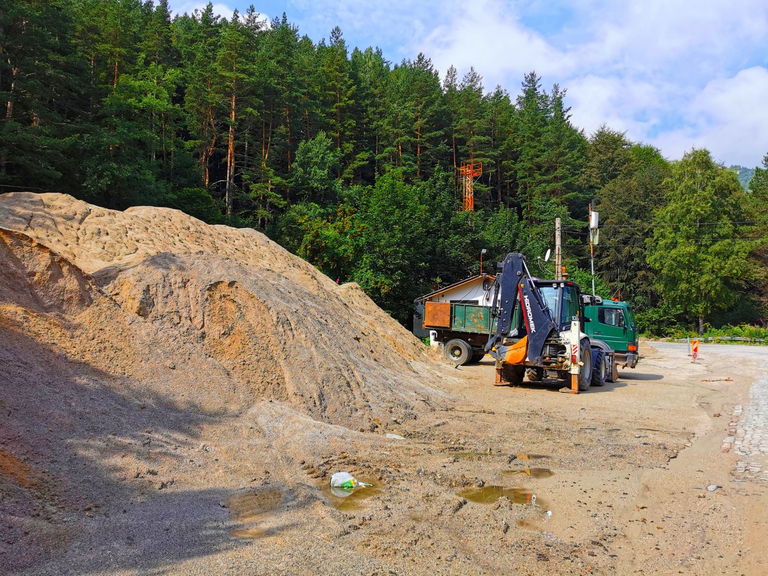 This sand is kept and used every winter to help unfreeze the road along with some chemicals and salt. Otherwise, it would be impossible for a vehicle to traverse.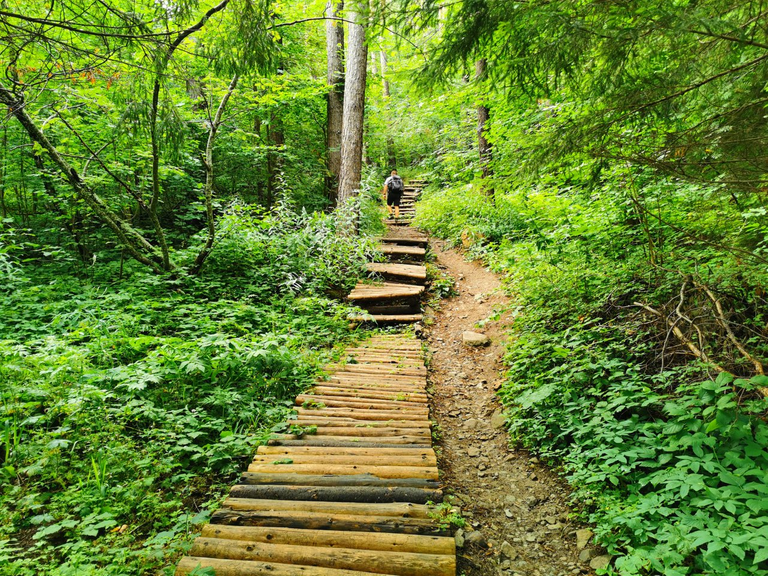 We walked through a wooden pathway.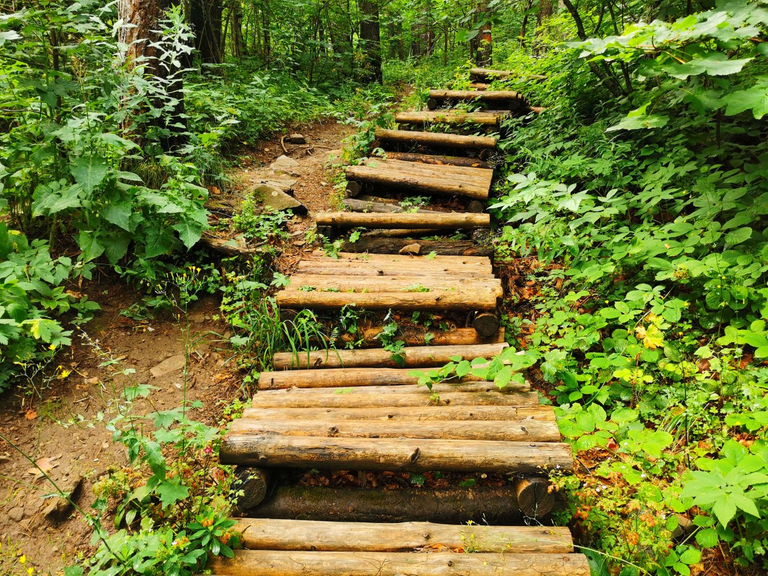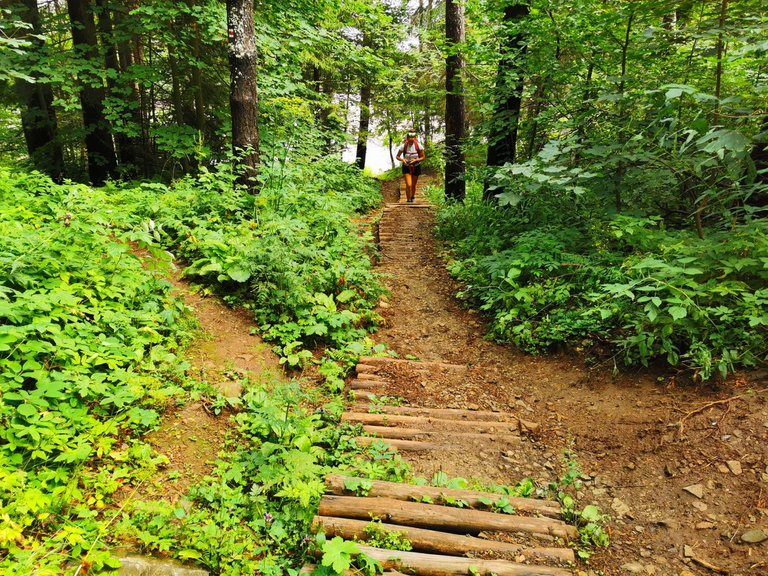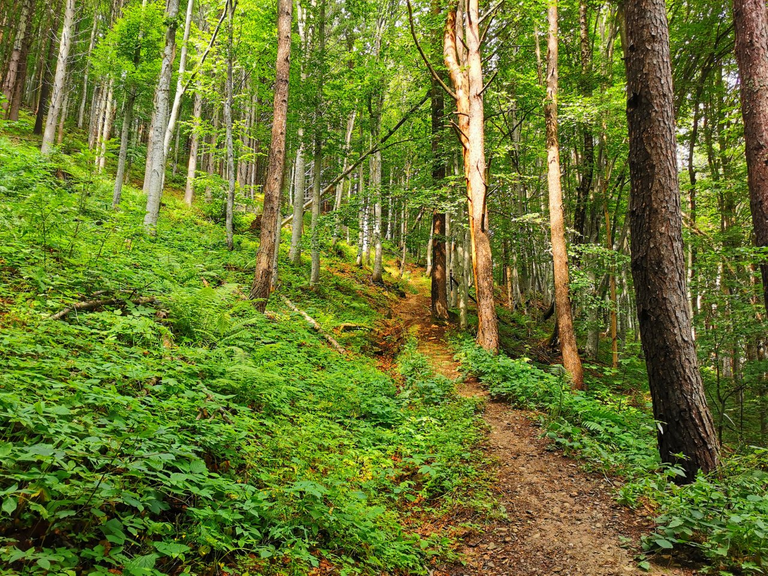 The wooden trail finished an we headed deeper into the forest.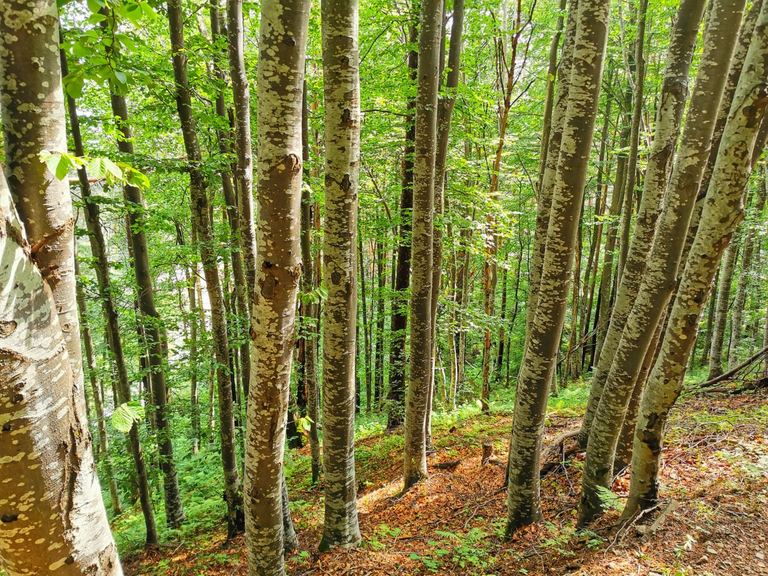 I took quite a few pictures of the woods. They all came different, with different exposure and saturation. But it really pleases the eye.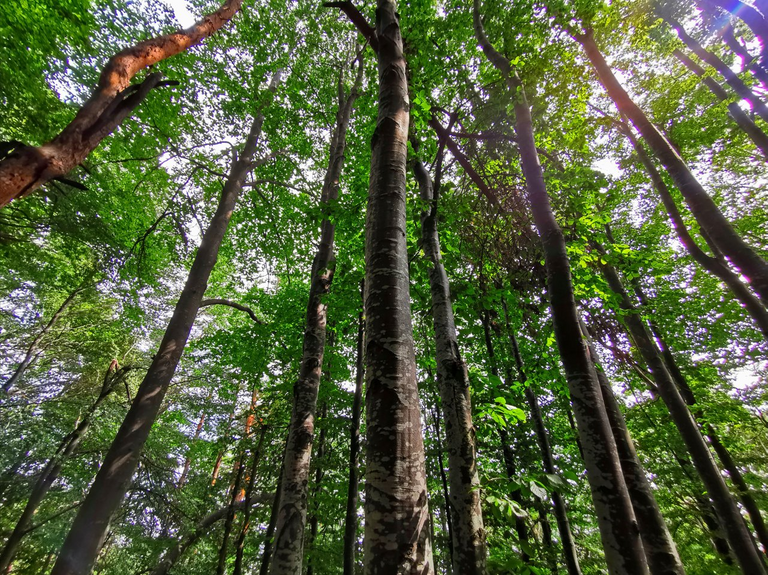 Here is a darker version. Looks quite different.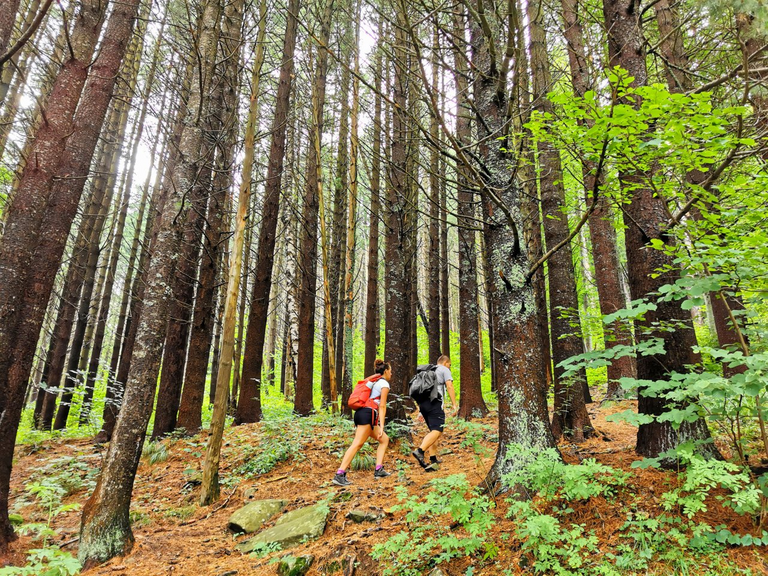 Moving on. Staying active!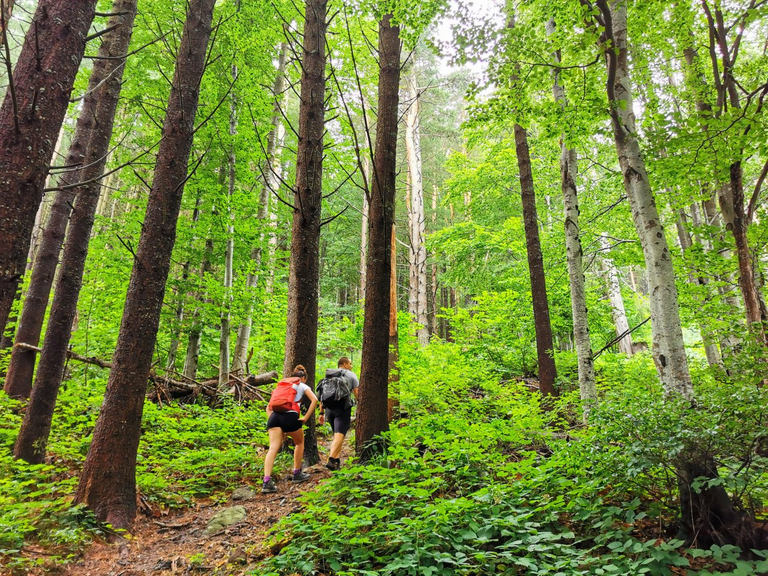 Going deeper and deeper.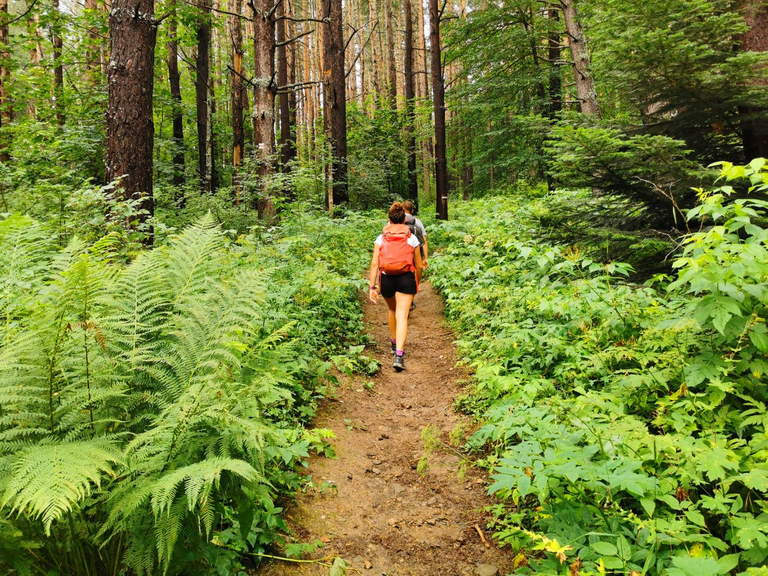 Fortunately, we didn´t encounter any bears or other dangerous species.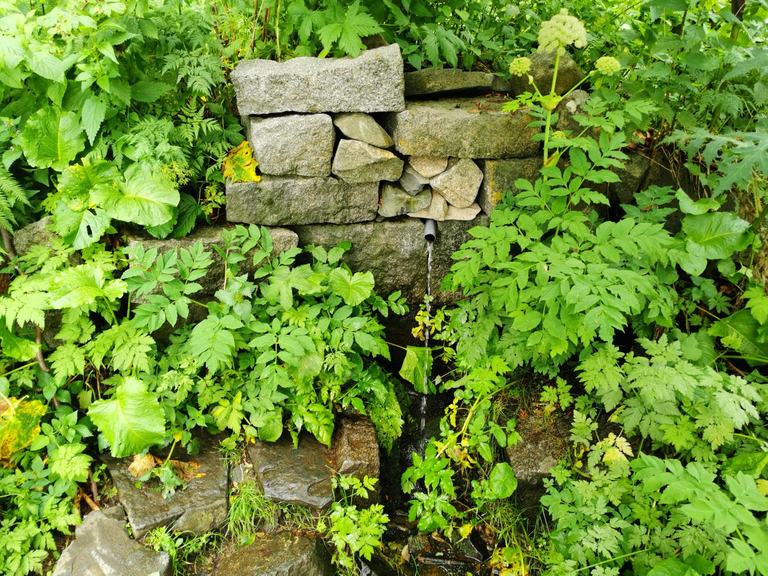 From time to time, we were able to sip a little fresh cold water to rejuvenate our senses. The weather was moderate. Not hot, not cold so I personally didn´t use my water supply and relied mainly on the small springs that we passed by.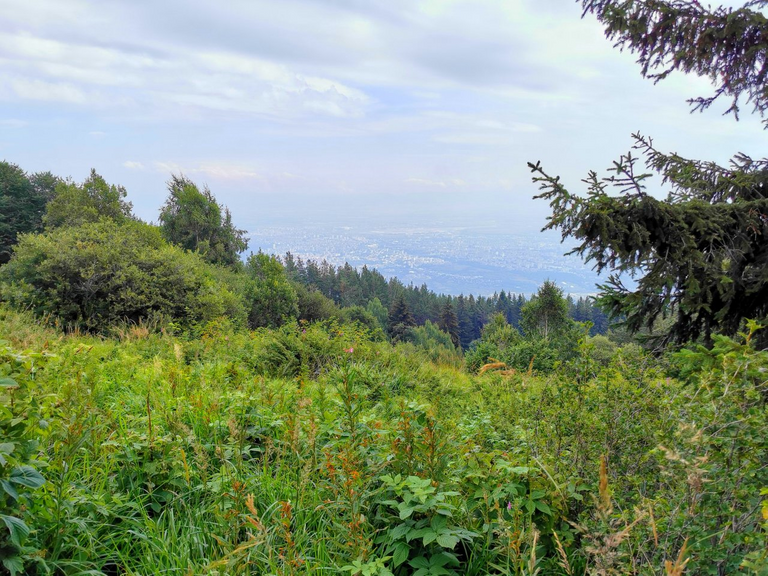 As we were getting at a higher altitude, at times we could now see the big city of Sofia in the lower vicinity.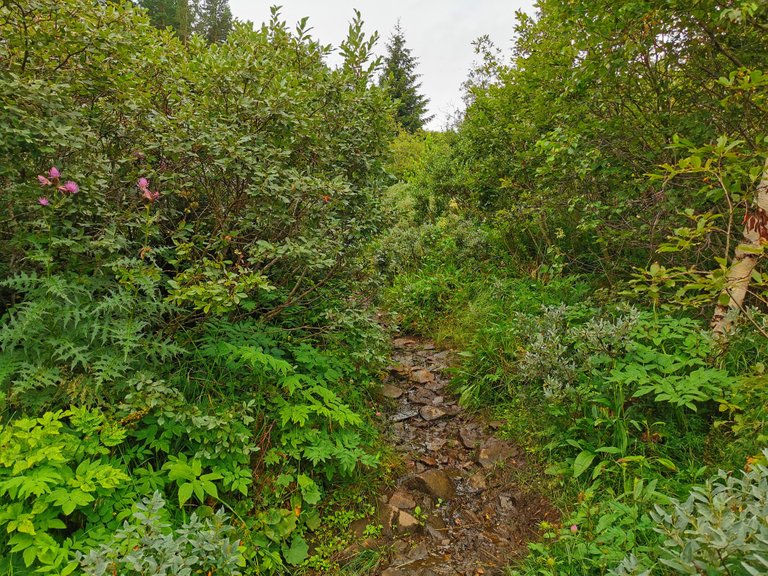 But also as we were getting higher, the humidity and moisture also increased and now we had to watch out not to soak ourselves.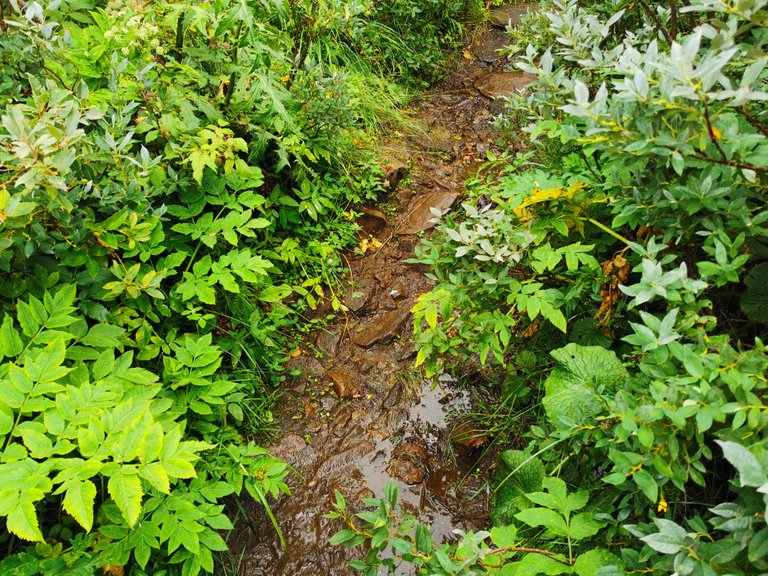 Here is a closer view of the current path.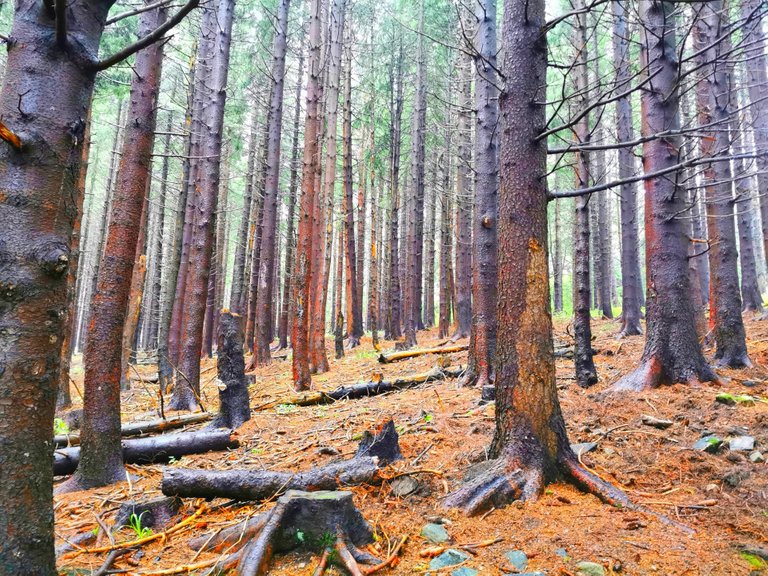 But because of the the higher humidity. The nature was more alive than ever 😍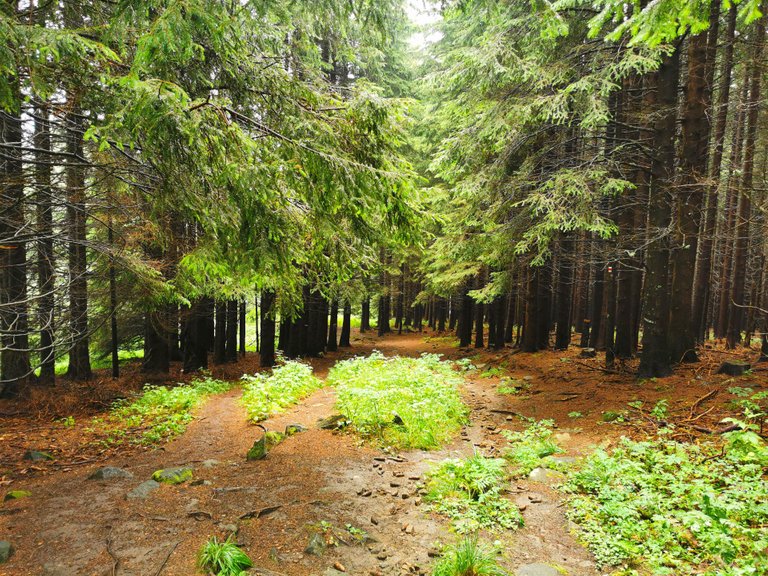 Soaking paradise 💚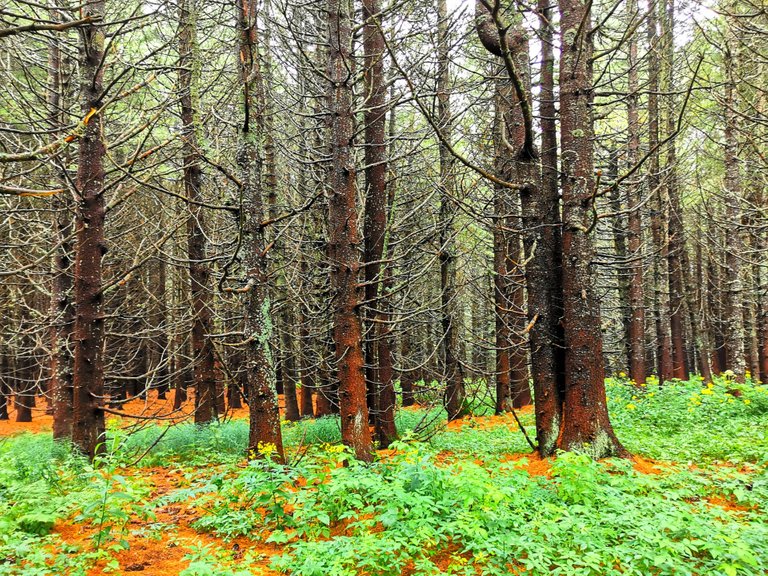 The colours look amazing when it is all wet and alive.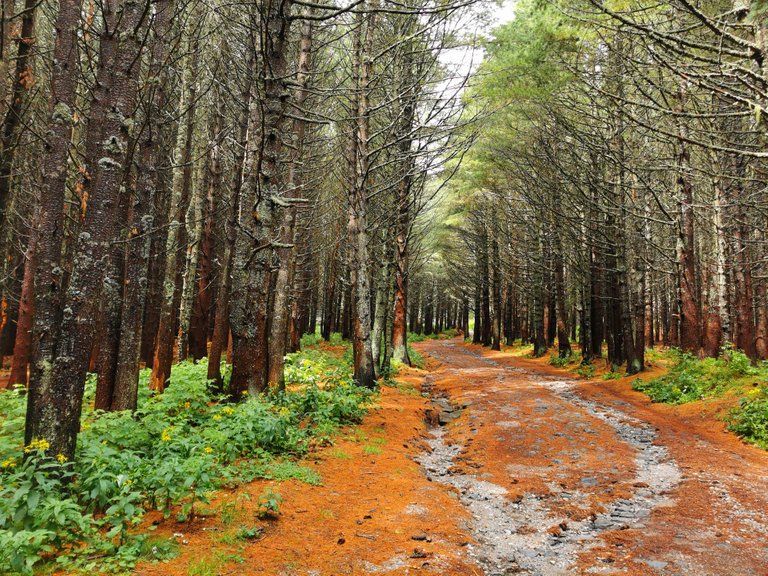 The pathway became so vivid. I enjoyed every moment of it.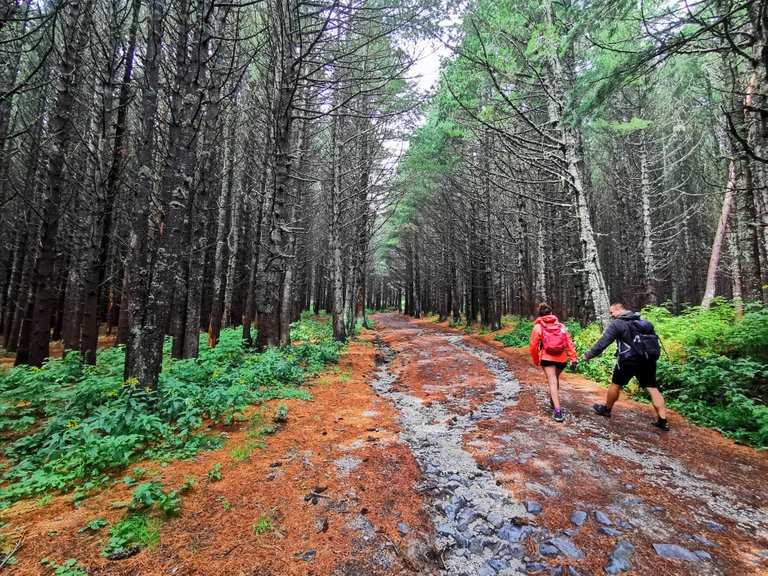 He is a wider angle sharpening the view. My friends were also enjoying themselves talking jokes and barely feeling the hours walking 💪
We finally reached Bare Peak which was actually not so hard as we expected. The plate mentiones 3 Bulgarian scientists who helped in exploring the Vitosha mountain and preserving its nature as pristine as possible.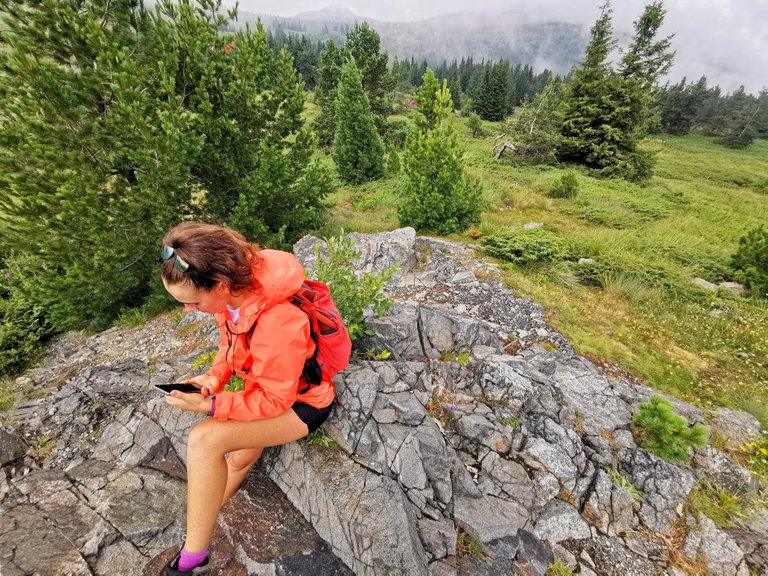 As we were resting, more clouds started appearing out of nowhere.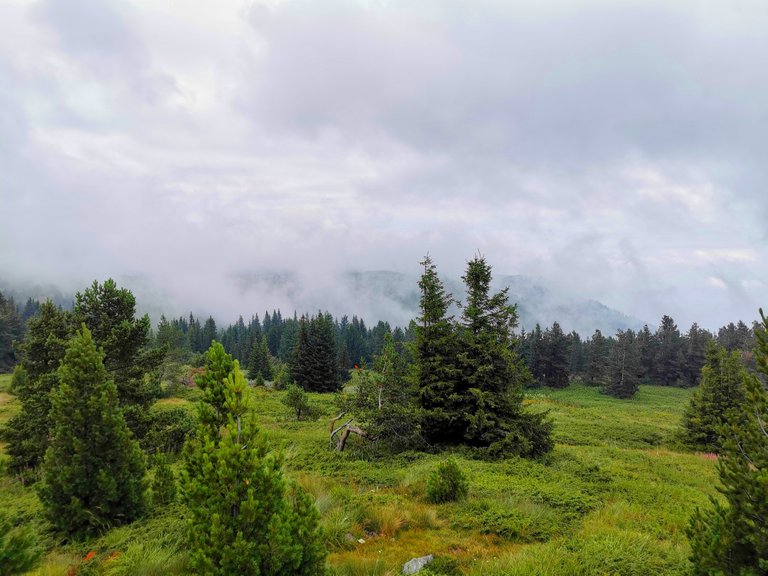 Since they were all white, we did not worry too much.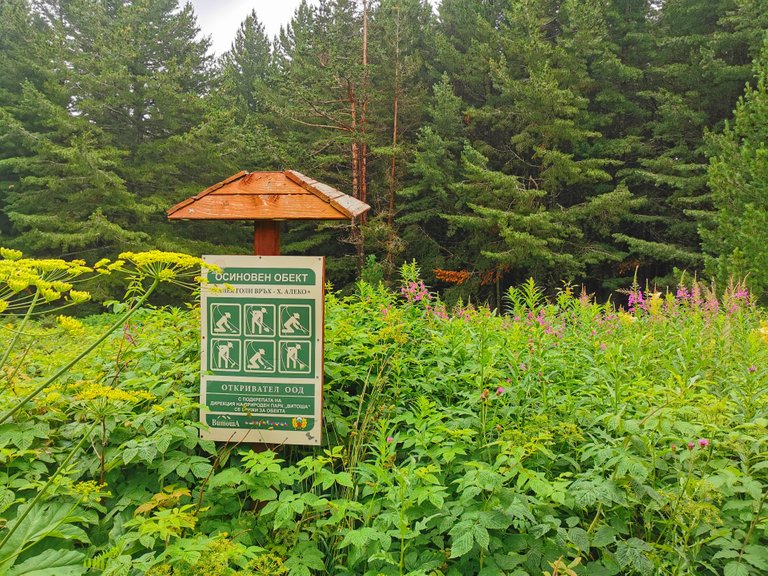 We continued a little higher, knowing that the weather may get more intimidating and surprise us.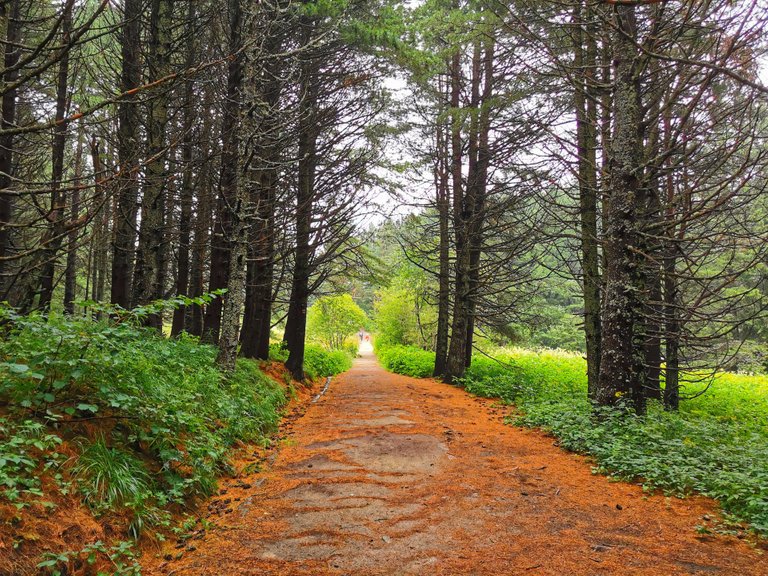 We called this trail the Kings trail, because it was so easy to walk with no altitude change.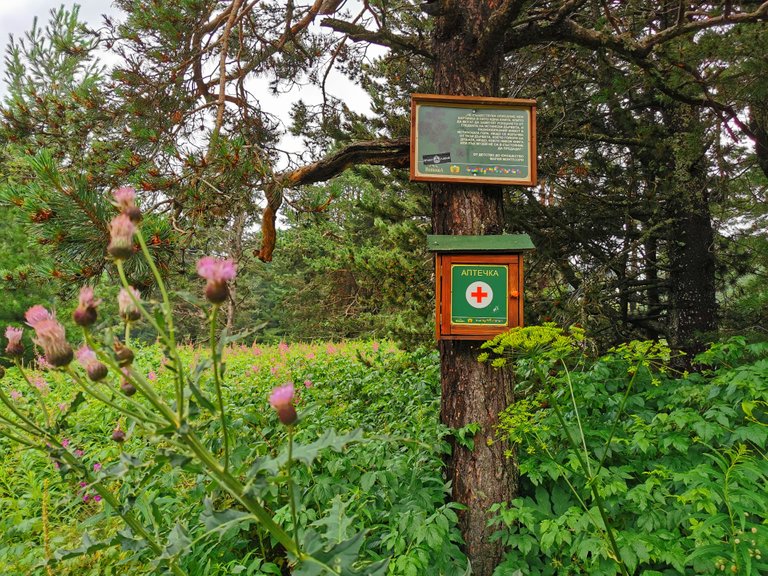 There were even a few medicine chest points where anybody cound use items for first aid.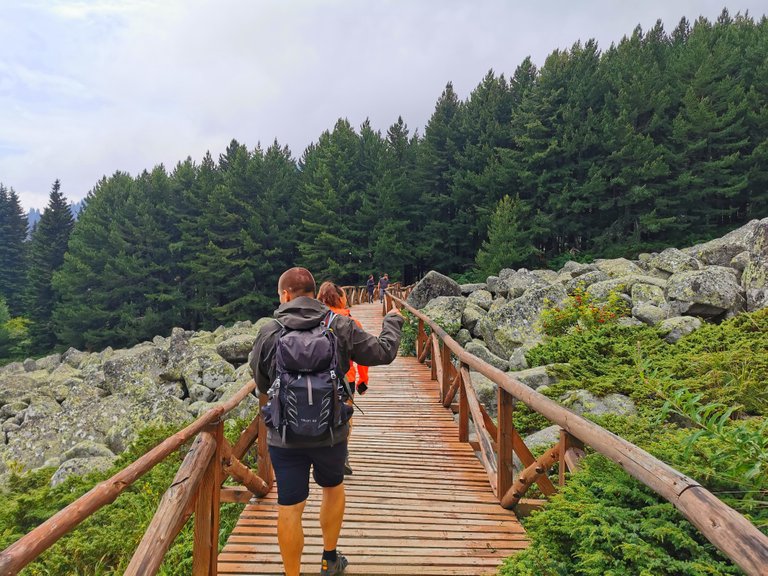 We passed through a wooden bridge over a stream of moraines 😎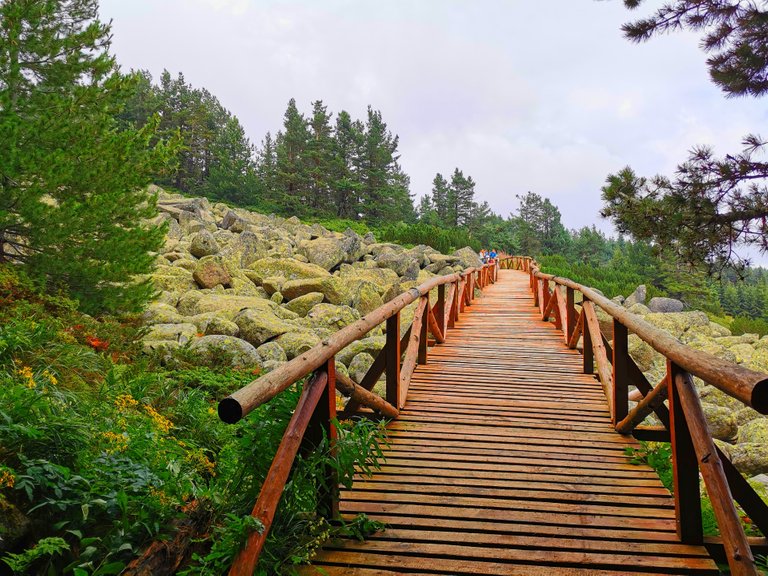 Here is the back view.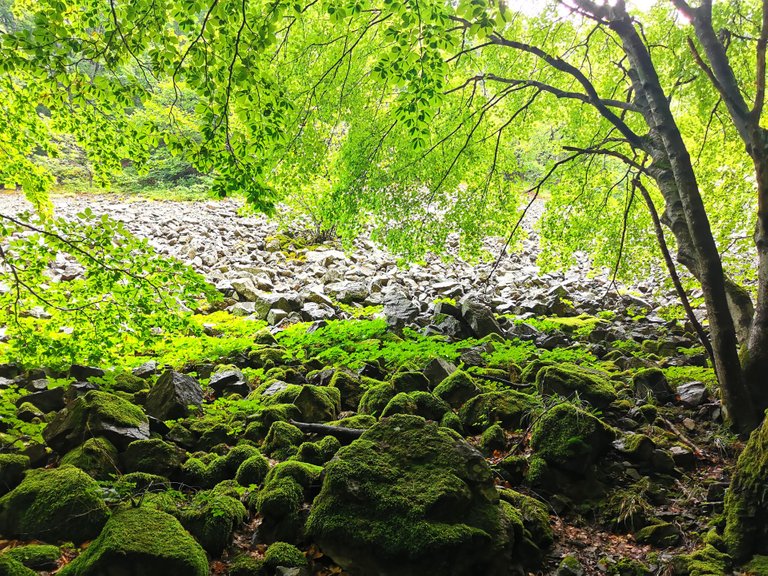 A sneak peak from the trees. Amazing nature 💚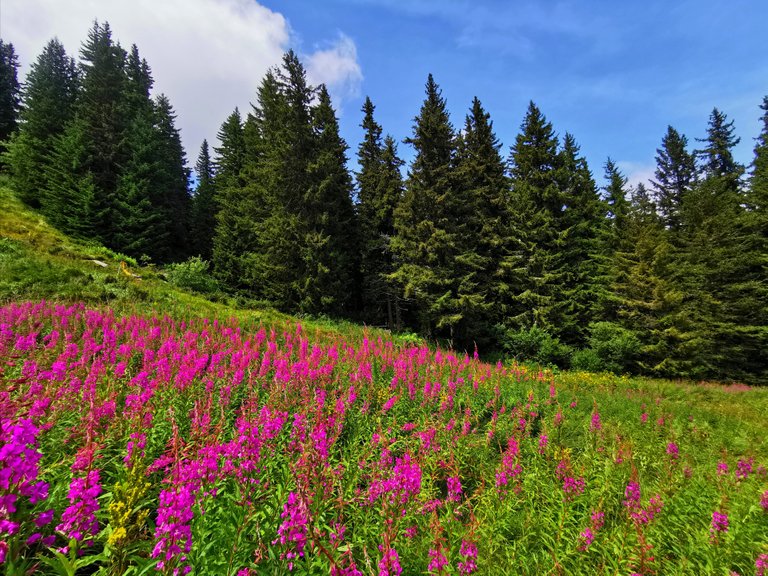 This was the last lively picture before the storm.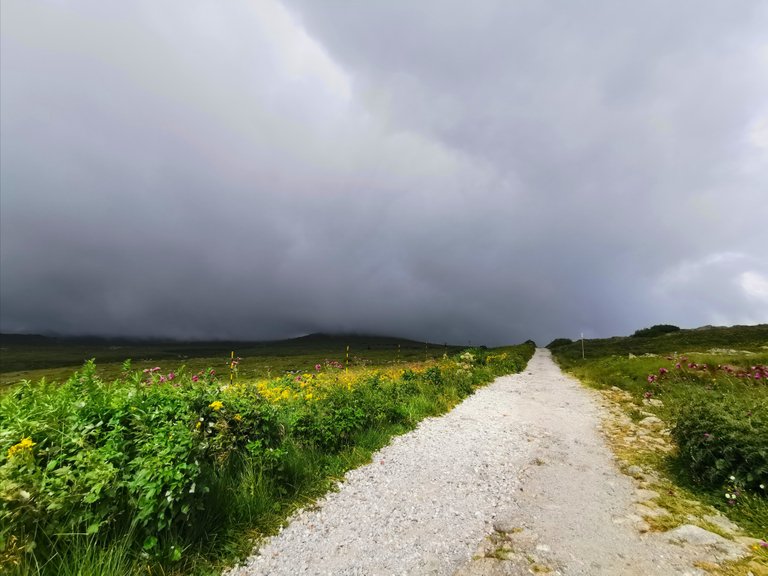 And suddenly out of nowhere, some very threatening black clouds started appearing. And we were nowhere near a shelter.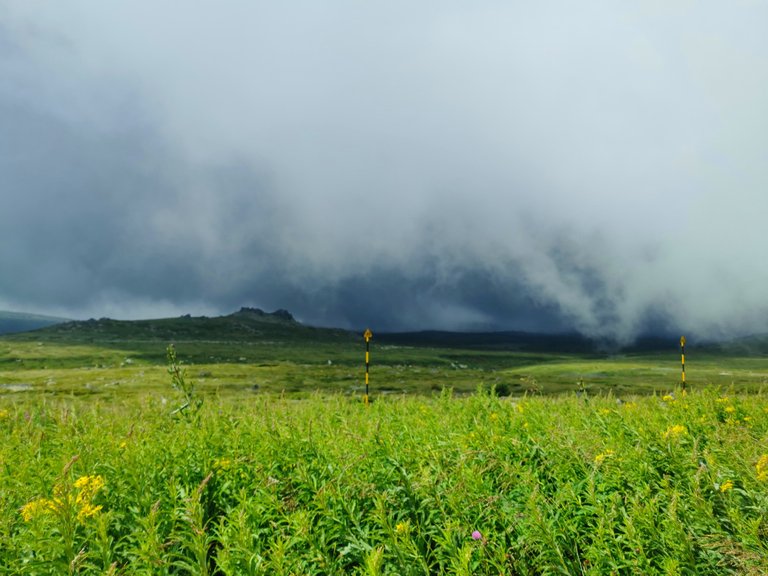 Thankfully the wind was very sharp and strong and kept the black clouds on our side and not in front of us.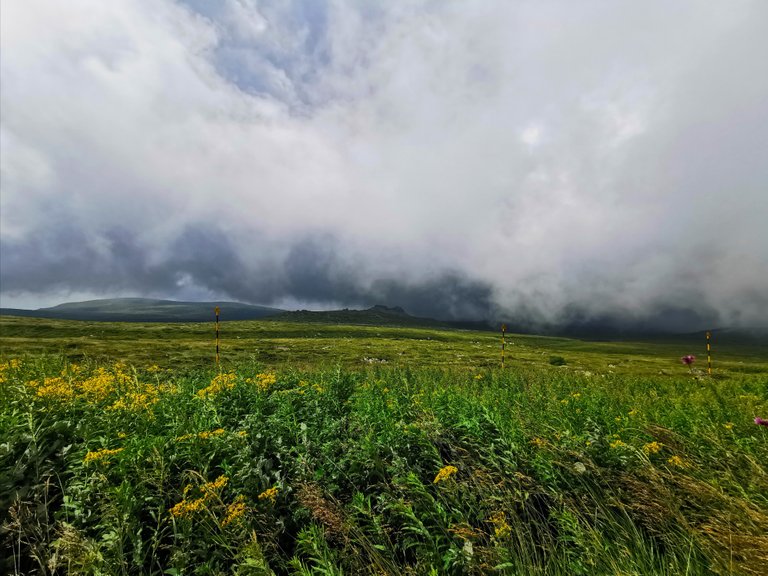 We were watching the cloud fumes anxiously.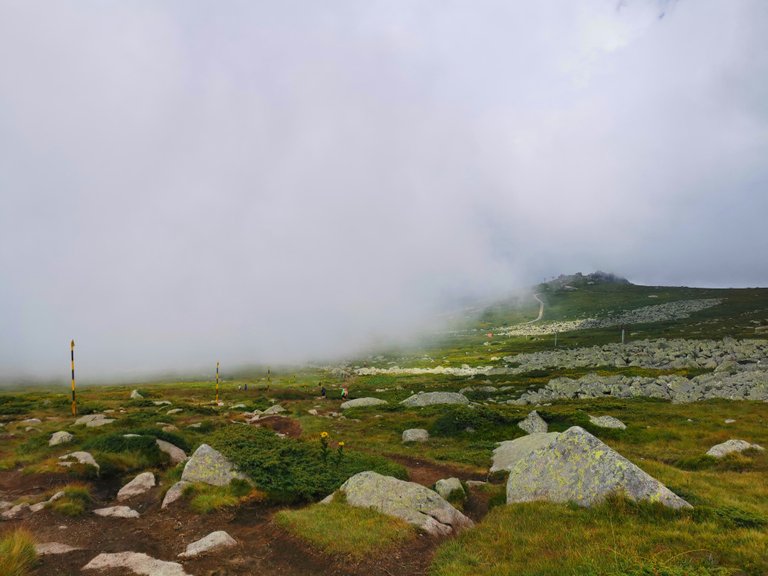 Well, we couldn´t do anything about it so we just decided that we will go to the highest point - The Black Peak and just wait for the weather to stabilize inside the hut there.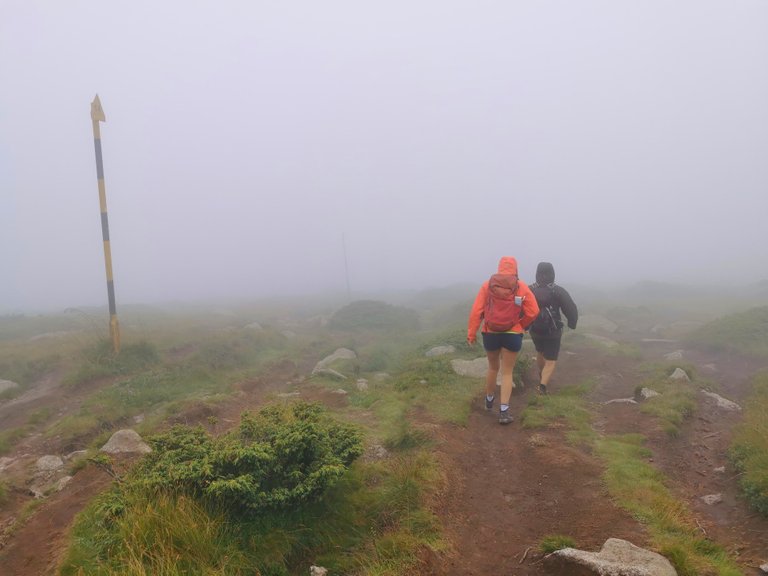 As we approached higher altutudes, the clouds started to descend and were in our feet.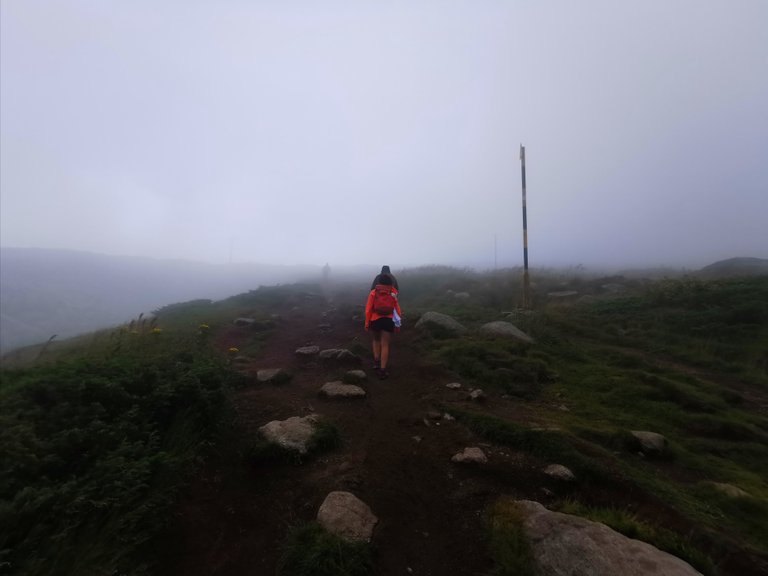 We were close to the hut.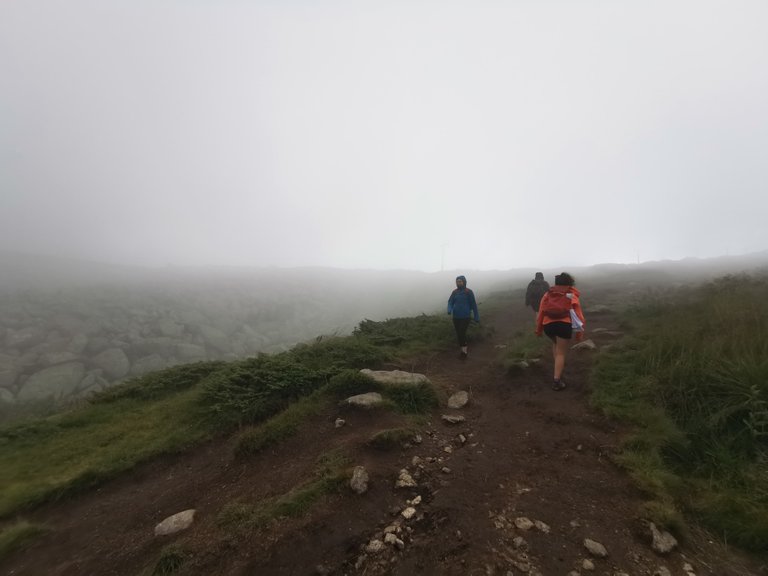 There were some people who decided to come down at their own risk.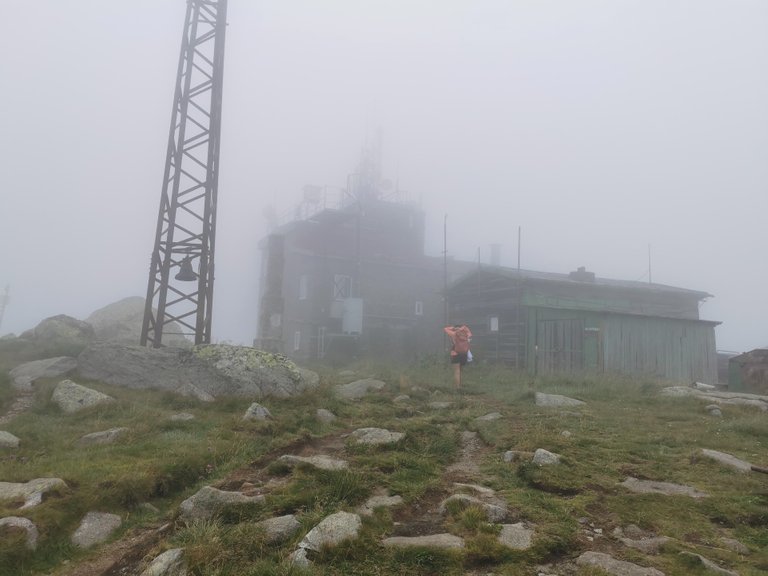 We finally reached the hut and stayed there for an hour and half. It did not rain and no thunderstorms arose. We were able to come down safely and go home unharmed 😎
---
View this post on TravelFeed for the best experience.
---
Stay happy, be peaceful!
Have a wonderful day!
Namaste
---
---

If you decide to support the Bulgarian community growth you can do it by delegating some HP that will be used only for that!
---
---